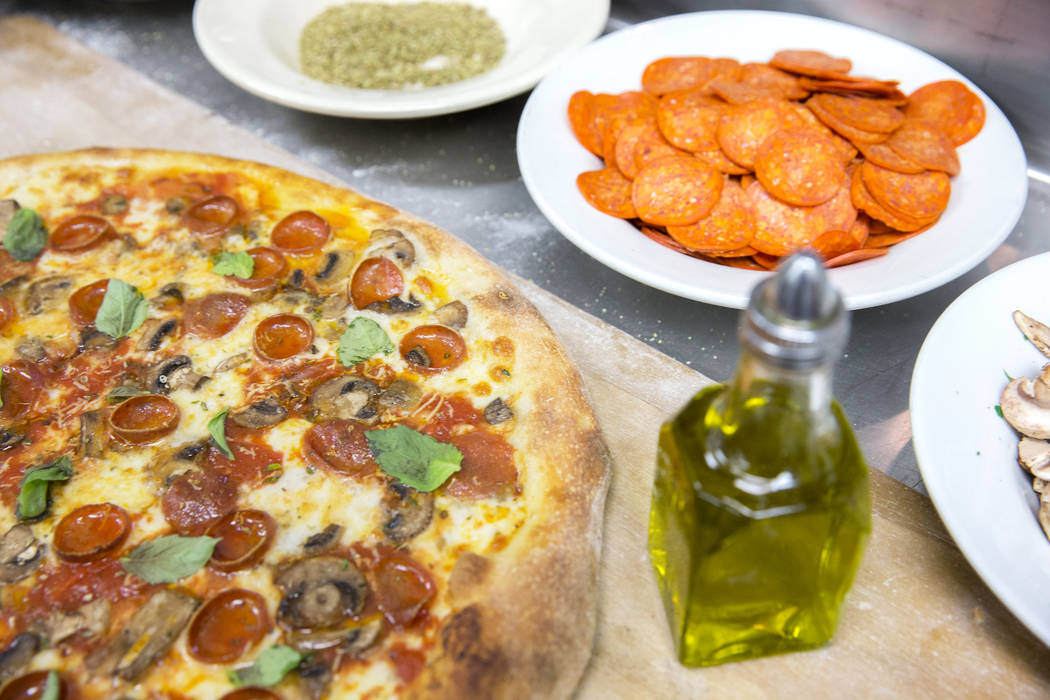 You can't have a heavy-metal pizza party without a slice of Detroit Rock City. That's apparently Branden Powers' way of thinking. He's teamed with Metro Pizza's John Arena to create miniature Detroit-style pizzas for his new Arts District restaurant, which will be called Heavy Metal Pizza Party and is set to open in late October or early November at 1212 Main St.
"For me, the Detroit pizza is all about that caramelized cheese on the edges, so we're going to do smaller ones so that every slice is a corner slice," Arena said. Moreover, the nationally acclaimed pizza expert says the four-slice pies will allow large parties to sample more varieties, including some nontraditional options.
"You want to make a lasting impression, you want to have an influence?" Arena said. "Pass the baton to somebody else and have them run forward with it. Don't run in place."
Back in the kitchen
Hemant Kishore has been on the scene but without a restaurant since his Toddy Shop kitchen at The Inn Zone on Rainbow Boulevard shut down.
But the chef, who previously ran a healthy food delivery service called 6 Pack Chef and created the pastries for PublicUs during its early days, has found a temporary home as pastry chef at Sparrow + Wolf on Spring Mountain Road. Announcing the partnership on Facebook, owner Brian Howard said, "while it will be a short-lived role we will learn from each other, and it will give him a platform to show Las Vegas what's to come from his new concept he's developing, Toddy Shop by The6packchef."
Steakhouse on the way
Herbs & Rye owner Nectaly Mendoza is hoping his new steakhouse, Cleaver – Butchered Meats, Seafood and Cocktails, will open before the end of the month. He's eyeing Aug. 26 to begin service, assuming all of the permits come through in time. The restaurant will occupy about half of the space at 3900 Paradise Road that used to be Toscano Italian Steakhouse (and once was a Ruth's Chris), with seating for just over 300 people. In addition to steaks butchered in-house, the menu will include house-made pasta.
Beard House-bound
Timon Balloo, executive chef and partner at Sugarcane at The Venetian, will take part in the Cool Chefs Collaboration on Tuesday at the Beard House in New York. And longtime local restaurateurs and husband-and-wife team Elizabeth Blau and Kim Canteenwalla, who own Honey Salt and Andiron Steak & Sea, will headline Honey Salt Sensation on Oct. 1. Tickets for the first are $135 for members of the James Beard Foundation, $175 for the public. For the second, they're $140/$180. jamesbeard.org
Sighting
Chance, the mascot of the Vegas Golden Knights, at Bella Vita in Henderson.
The Review-Journal is owned by the family of Las Vegas Sands Corp. Chairman and CEO Sheldon Adelson. Las Vegas Sands operates The Venetian.
Have an item for Kitchen Confidante? Email hrinella@reviewjournal.com or amancini@reviewjournal.com.