Metro Pizza to serve $1 slices to benefit Las Vegas food bank
October 24, 2017 - 5:45 pm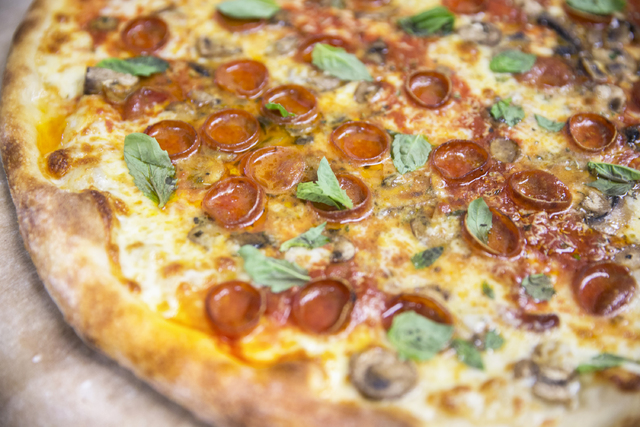 Metro Pizza will have Dollar Slice Night from 6-9 p.m. Wednesday at 1395 E. Tropicana Ave. as a benefit for Three Square food bank.
A $5 minimum donation is suggested. "Now that the urgent needs of survivors, families and first responders of the Route 91 massacre have been met," said co-owner John Arena, "we wanted to turn our community efforts back to the issue of hunger."
Metro Pizza varieties that will be available for $1 per slice include Metro Cheese, Metro Pepperoni, 86th Street Square Sicilian, "Roman-style" Margherita, Chicago Thin, Sunspot (grilled chicken, artichokes, roma tomatoes and garlic), Milano (white pizza), Mulberry St. (New York style with eggplant and ricotta), PSL Special (spiced butternut squash, roasted apple, whipped goat cheese, toasted pepitas, and a drizzle of walnut oil).