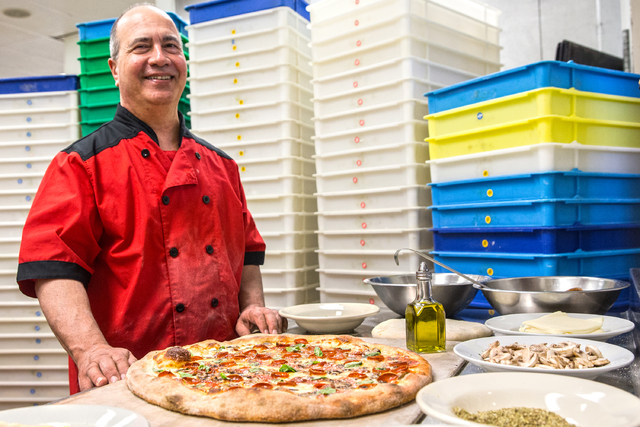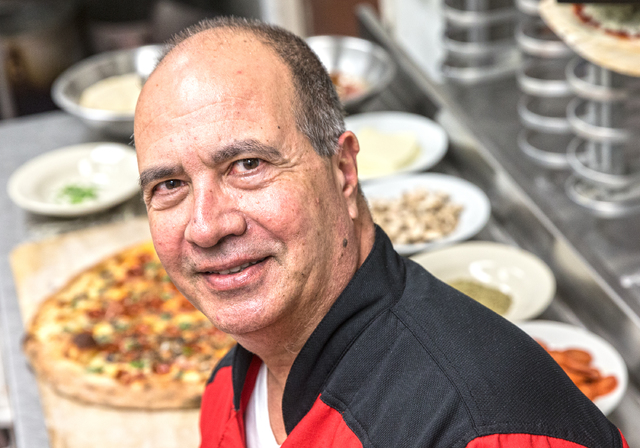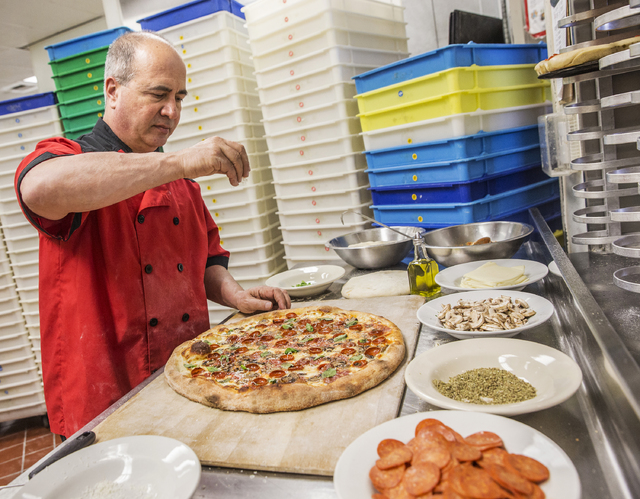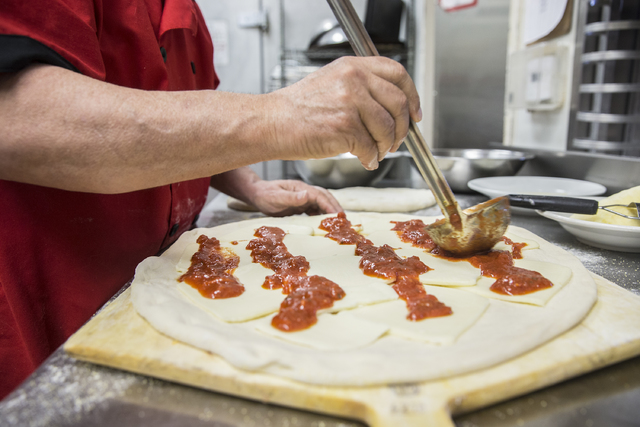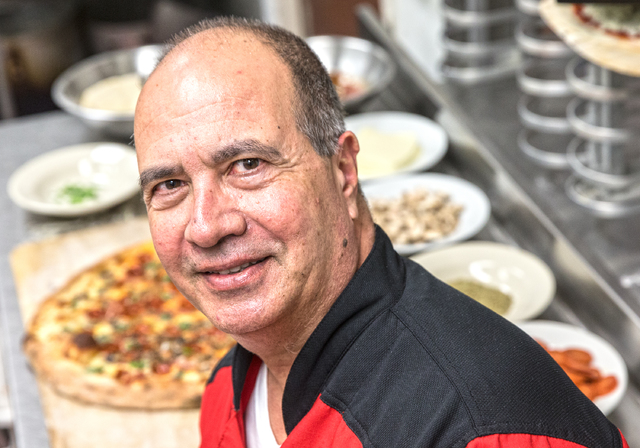 He's the don of dough. The sultan of sauce. The prince of pizza.
Metro Pizza co-owner John Arena, who's been turning out pies in Las Vegas for 37 years, has along the way become a worldwide ambassador for his craft.
"Somehow, I ended up being the elder statesman of the pizza industry," Arena said in advance of National Pizza Day on Thursday. "It just kind of happened."
Arena has taught pizza-making at UNLV, but his influence has spread far beyond Southern Nevada, to the point that he thinks he's better known outside the city than within. He's trained pizzamakers who now own pizzerias in Korea, China and Brazil. Next month, he'll share his knowledge with a group of 30 from Brazil.
"People call him from all over the United States and ask him for advice," said Gino Rago, owner of Panino's Pizzeria in Chicago. "He travels to Italy. He's mastered all the types of pizzas that are being made today in America. He knows the history, about coal-fired ovens, wood-fired ovens. He's just one of the guys; he'll jump in and just start making it. I always say he's looking for a pizza to make."
It all stems from Arena's philosophical outlook, and the fact that he feels all pizzas matter.
Arena and his cousin and business partner, Sam Facchini, started working together in the family pizzeria in New York when Arena was maybe 10, Facchini 9. Arena, overwhelmed by his dishwashing duties, persuaded Facchini to help, to the disdain of their uncle, who split Arena's wages between them. But it was the beginning of a beautiful partnership; they graduated to making pizzas just a few years later in 1967, at ages 13 and 12 — and this year they'll celebrate 50 years of sharing their craft.
By 1980, they'd both graduated from college. Facchini was working as an accountant and hated it; Arena had aspirations to be a filmmaker but "I realized there were a lot of out-of-work filmmakers with more talent than me." They'd talked about opening a pizzeria but knew there was too much competition in New York. Then one day, Arena recalled, Facchini's father showed them an ad he'd clipped out of an Italian-language newspaper in New York, advertising a pizzeria for sale in Las Vegas.
"He kind of threw the gauntlet down," Arena said. They sold almost everything they owned, including their cars, to scrape together the down payment, and found somebody who wanted a car delivered to California; they took the bus back to Las Vegas after dropping it off. Home would be a weekly rental across from the old Hacienda.
The pizzeria owner, eager to return to New York, handed them the key and they never saw or heard from him again, as they continued to send him payments.
"He didn't even tell us how to turn on the lights," Arena said. Original New York Pizza was at Flamingo and Sandhill roads, which at the time was quite the tony area. High-ranking politicians and government officials, world-famous entertainers and mobsters were the clientele.
"We were in shock," he said. "All these people would be standing on line, talking to each other."
By 1986 they'd decided to change the name. It couldn't be trademarked, but more than that, by then they'd met people from all over the country who had moved to Las Vegas, and they'd started to learn about the pizzas beloved in regions other than New York.
"I guess it was in our nature to be curious," Arena said. "We wanted to embrace pizza from every metropolitan area in the world. We wanted to communicate fully that pizza belongs to everybody."
To that end Arena has traveled extensively and made friends in the business all over the world, to the point where, when a customer recently asked him about trapazzino, a pizza/sandwich hybrid street food that's all the rage in Rome, he picked up the phone and asked a friend there.
"I have a pretty extensive network of pizza resources," he said.
Arena's been the public face of Metro Pizza, while Facchini has been more involved in educational and tourism-industry pursuits, including an active role with the Nevada Restaurant Association.
Along the way, Arena's seen the industry change from the "dysfunctional" model it was when they first came to town.
"In the old days, most of the pizza guys didn't really talk to each other," he said. "I started to realize that food was a special collaboration." He compares pizza to a campfire, because people usually get together over one, and a time machine, because they remember those special moments.
"It's about so much more than what is on the plate," Arena said. "There are people who come in here who have an unbreakable bond with the pizza of their youth."
Asked his opinion of Arena, Phil Korshak, who runs the kitchens for Home Slice Pizza in Austin, Texas, said, "There's not enough ink and there's not enough time. John Arena has a phrase … that is a testament to who he is: collaborators, not competitors. That is an unbelievably beautiful and sublimely relevant way to look at the world and to look at the industry.
"He is an inspiring teacher, a massively supportive friend and just a gifted, gifted cook."
Contact Heidi Knapp Rinella at Hrinella@reviewjournal.com. Follow @HKRinella on Twitter.