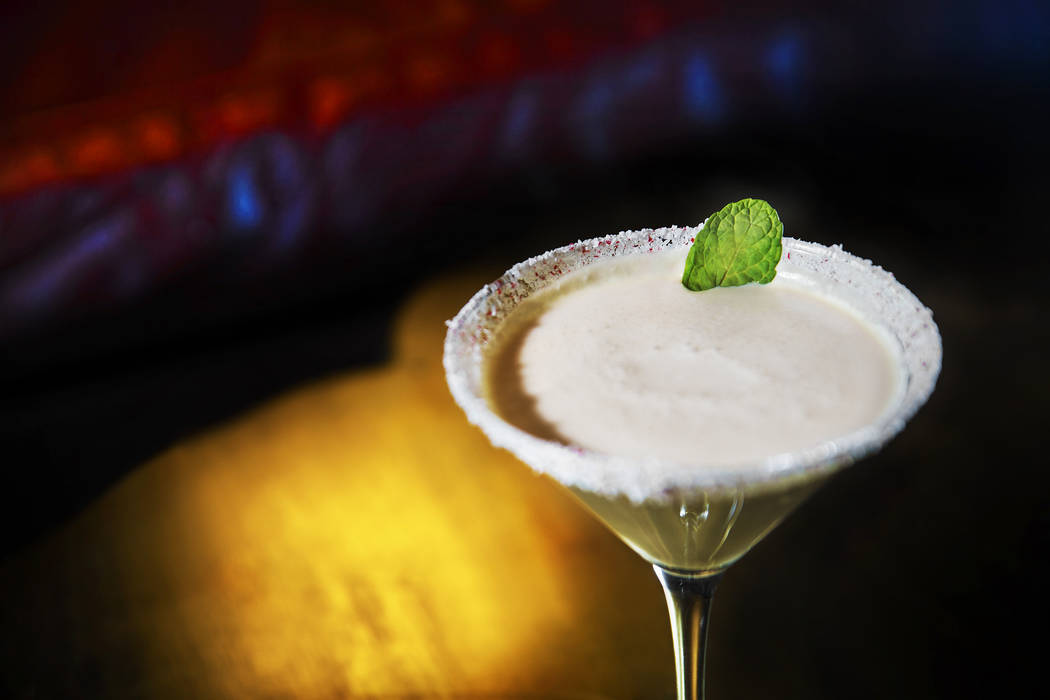 Leave it to SLS Las Vegas' Monkey Bar, which is decorated with photos of impeccably dressed gorillas and apes, to class up the cliched minty/chocolatey holiday drink with the Peppermint Bliss cocktail. If the cognac isn't enough to get skeptical beverage snobs to look past the crushed candy cane dust, the surprisingly complex Menta Fernet will do the trick.
Ingredients
■ 1 ounce heavy whipping cream
■ 1 ounce Hennessey Black Cognac
■ 1/2 ounce Menta Fernet Vittone
■ 3/4 ounce Godiva Chocolate Liqueur
■ Chocolate bitters mist
Garnish
■ Fresh mint
■ Crushed candy canes
Directions
Rim glass with crushed candy cane dust. Mix first four ingredients. Shake with ice. Double strain into glass. Spray with bitters. Garnish with mint.