Morton family tradition of excellence continues at MB Steak
September 12, 2017 - 11:06 am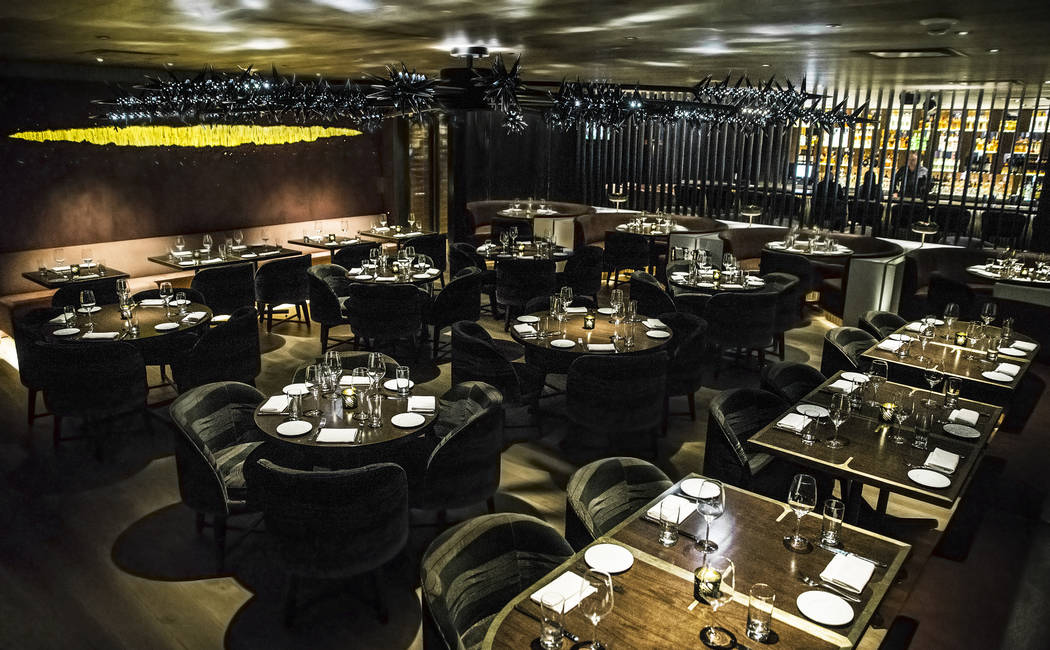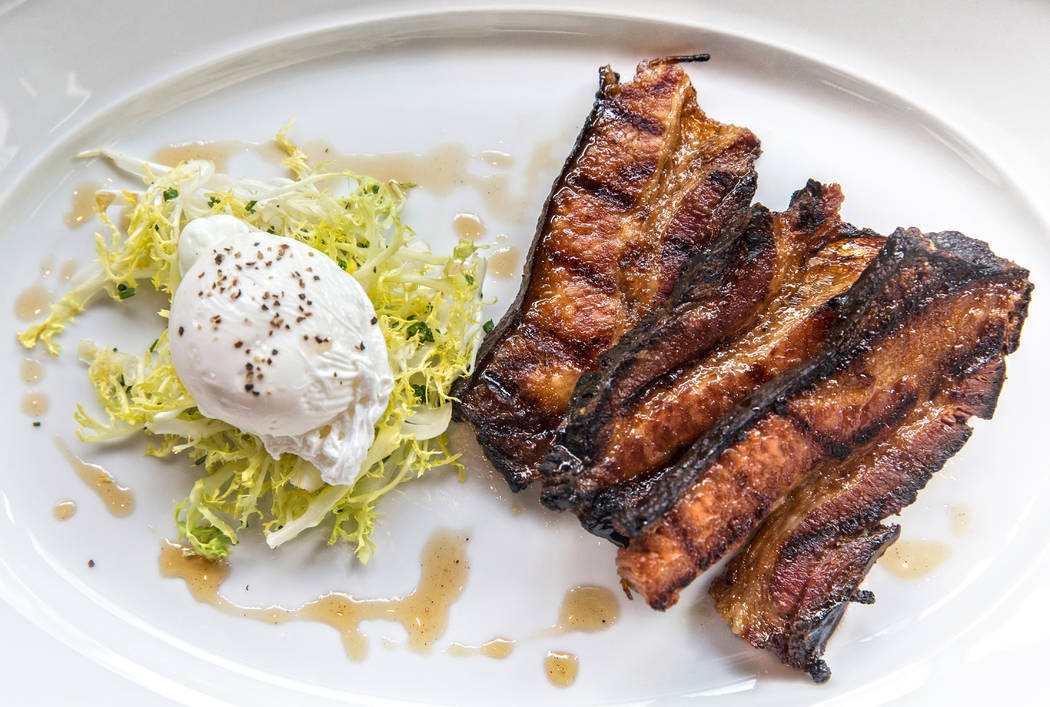 If ever a steakhouse was bred to have a pedigree as refined as the Imperial Wagyu that graces the pristine porcelain plates it's served upon, it's MB Steak.
Created by Michael and David Morton, sons of Arnie Morton, who founded the famed Morton's of Chicago (now Morton's The Steakhouse) in 1978, the restaurant opened at the Hard Rock Hotel in May, supplanting 35 Steaks + Martinis. And the MB team's experience is evident in nearly every detail, culminating in a virtually flawless dining experience.
Charred wood walls, buttery leather banquettes and black glass chandeliers with spiked rods impart a modern, sophisticated feel that sets the stage perfectly for executive chef Patrick Munster's menu.
An alum of the Culinary Institute of America, Munster honed his skills at SW Steakhouse at Wynn Las Vegas for 10 years before moving on to Green Valley Ranch in Henderson and landing at MB Steak.
MB Steak distinguishes itself from the scores of other steakhouses in town right from the start, serving warm cheddar-herb bread in a Kindle-sized baking pan, very good on its own but becoming a true indulgence after slathered with the olive oil butter with black sea salt.
A starter called Maple Glazed Bacon ($16) is lovely, with thick, pliant planks of glazed pork accompanied by a poached egg perched atop a bed of crisp frisée that balances the richness. The smoky, sweet, salty combination is memorable.
Creamed spinach ($12) is a steakhouse standard and the different interpretations can be interesting; this was one of the best. Truffle gouda was promised, and truffle anything tends to be suspect because of the many ersatz variations often served in its name. But this dish had the earthy undertone of the precious fungus whispering its presence. And the poached egg on top, coupled with creamy gouda, made it especially indulgent.
The steak deserved its starring role. The Double Porterhouse ($89) for two was billed as "as it should be," and that was fulfilled. A Porterhouse is strip on one side, filet on the other, and it was served sliced and re-arranged around the bone. Ordered rare it was cooked with an extremely deft hand, with a thin, thoroughly seared crust that yielded to this reddest of red meats.
Alas, there was a minor misstep. A tiny bit of cork had gone unnoticed by the sommelier when he served a glass of Rioja. The surprise discovery served mostly to remind that this meal was not the stuff of dreams, but in fact the result of many people's hard work — including the professional service throughout.
Michael and David Morton's industry connections extend to their brother Peter, the former owner of the Hard Rock. Peter has left the building, but it's clear that hospitality remains a Morton family tradition.
Las Vegas Review-Journal restaurant reviews are done anonymously at Review-Journal expense. Contact Heidi Knapp Rinella at Hrinella @reviewjournal.com or 702-383-0474. Follow @HKRinella on Twitter.
MB Steak, Hard Rock Hotel; 702-483-4888 or hardrockhotel.com.
The essence: Fine food, service and atmosphere do credit to the Morton name.