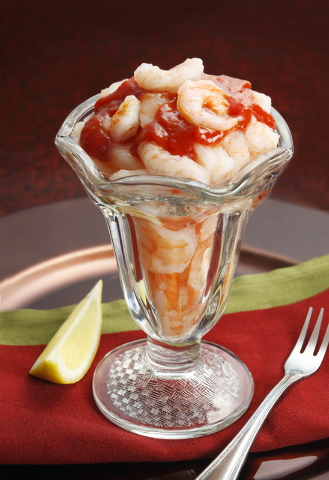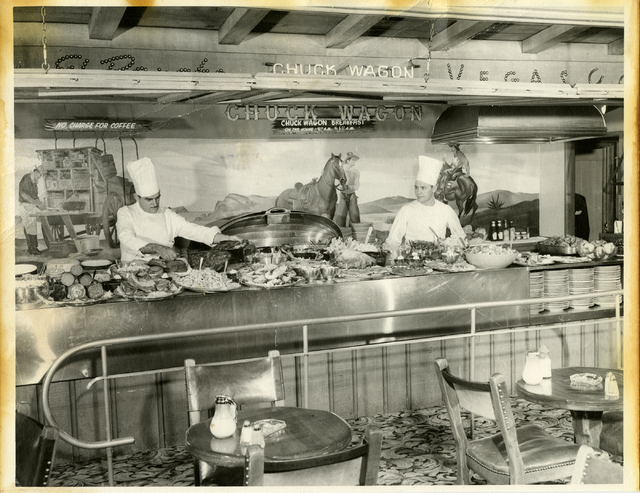 Editor's Note: Nevada 150 is a yearlong series highlighting the people, places and things that make up the history of the state.
Louisiana has its Cajun and Creole cuisines, Pennsylvania its iconic Philly cheesesteaks. Nevada?
Yeah, we got nothin'.
It's not for lack of trying. The state's population hub of Las Vegas has taken its place among the best restaurant cities in the country, maybe even the world. But, asked to name a local cuisine or signature dish, experts are at a collective loss.
"We never really had a traditional cuisine," said Carlos Buscaglia, chef partner of Due Forni, who's been cooking in Las Vegas for more than 20 years.
The reasons seem to be almost as numerous as the types of food in the valley, but much weight is given to the city's melting-pot nature.
"Las Vegas is a place people moved to," said Michael Green, an associate professor of history at UNLV.
Buscaglia said he thinks that because the city attracts tourists from all over the world, and because the casino industry — which leaves a huge footprint on everything — tried to cater to the various cultures, nothing ever rose above the rest.
And most of the people who move here tend to take comfort from their roots.
"I think the challenge is the fact that people come here from other places and they cling to their local cuisine as a badge of pride," said John Arena, co-owner of Metro Pizza, who's been in business here since 1980. "To let go of that is to let go of a piece of their home."
Green and Jean Hertzman, associate professor and dean of operations and academics at the Harrah College of Hotel Administration at UNLV, said the youth of Las Vegas itself is a factor.
"It's a recent city," Green said. "Nathan's hot dogs, they were on Coney Island for I don't know how long. We don't have that length of history."
FROM SHEEP TO SHRIMP
Other parts of Nevada do have entrenched culinary traditions. The Basques brought their culture to central and Northern Nevada in the mid-19th century when they immigrated to seek their fortunes in the mines, later realizing they could better prosper by raising sheep and selling the meat to the mining camps. Today, Basque restaurants remain a big part of the culinary culture in Elko, Reno and other towns, although one has never survived for any length of time in Southern Nevada.
"The Basque is a very small cultural group," Hertzman said. "In the places where they settled, they really have maintained their traditions."
Chinese immigrants who came to work on the railroads brought their culinary traditions, with virtually every small town in the state supporting a Chinese restaurant long before that cuisine became part of the American culinary lexicon.
So mines and railroads were major factors in the early years of the state, but the desert environment for the most part negated the American tradition of the agrarian economy.
"Las Vegas was actually an agricultural area at one time," Green said. "You could grow a lot of different things, but there was nothing unique to Las Vegas, unless you take an agave in the Mojave Desert."
Hertzman remembers a Nevada Agriculture Department-sponsored dinner at UNLV about 15 years ago. There was good-quality beef, she remembers. Beyond that? Cantaloupes, onions and potatoes.
"That's what they had available," she said.
Hertzman echoed Buscaglia's thoughts about the influence of the casinos.
"For so long, the casinos were where people went for their meals," she said. "They went for the cheap buffets and the specials."
And the shrimp cocktails. Mark Brandenburg, president of the Golden Gate Casino in downtown Las Vegas, said that tradition was started by his stepfather, Italo Ghelfi, in 1959. Ghelfi, Brandenburg said, had lived and worked in the San Francisco area for many years, and when he came here and opened the Golden Gate, he brought a little bit of Fisherman's Wharf with him.
"He did it right," Brandenburg said. "Everything from the presentation in the tulip sundae glass to the quality shrimp, the cocktail sauce that's a special recipe of his."
Then came the imitators. For a time, the loss-leader 99-cent shrimp cocktail was widely available in local casinos.
Most of those have disappeared over the years, but the cut-rate crustaceans still are a staple at the Golden Gate, where the shrimp cocktail is $2.99. Brandenburg said he frequently encounters people from places near and far who specifically are searching for those saucy shrimp.
"It has always been kind of funny to me," he said. "It's amazing that you can be known for a shrimp cocktail."
FAME COMES TO THE KITCHEN
Andre Rochat, who had Andre's French Restaurant downtown for many years and retains Andre's at the Monte Carlo and Alize at the Palms, felt like a lone voice in the wilderness when he struck out amid the forest of buffets that was Las Vegas' culinary culture in the early '80s.
"I took a chance 35 years ago to do what no one else was doing," he said in an email while he travels out of the country. "When I told people I was going to open a French restaurant with a great wine list and pampering service downtown on Sixth Street, people told me I was crazy. This was a time when you can eat prime rib for $2.99 in one of the casinos and the 'gourmet rooms' in the Strip resorts all had similar menus and a maitre d' with a ruffled tuxedo shirt."
Still, Rochat persevered — along with, as Hertzman pointed out, Georges La Forge at Pamplemousse.
The opening of Spago at the Forum Shops at Caesars in 1992 proved that the resident French chefs' restaurants weren't aberrations. A flood of esteemed toques from all over the world soon followed.
Although that rising tide has brought the city great culinary diversity, it also has precluded the formation of a signature cuisine.
"There are so many chefs coming from other cities, other parts of the world, it makes for a really interesting mix of food," said Megan Romano, whose pastry skills were brought to Las Vegas by Charlie Palmer for his Aureole in the late '90s and who now is chef-owner of Chocolate &Spice Bakery. "I think for a lot of people, it's a new start. Chefs are wanting to leave their mark, leave their signature, leave their personality."
And if we ever do have a local food style? It'll be American fusion, Buscaglia said.
"Like all signature cuisines, it's going to be a blend of all of the different cultures and sociological influences," Arena said. "New Orleans is a great example: You get a plate of food there and you see the culture of every person who has stepped into the kitchen."
Arena and Hertzman agreed that the strong Asian influence in the city would likely drive the direction of a signature cuisine. Citing popular fusion restaurants specializing in Korean-Mexican, Korean burgers or Korean hot dogs, Arena said he thinks the development will be somewhat akin to that of Tex-Mex in Texas.
"Tex-Mex is not quite Mexican; it's got American influences," Arena said. "You're going to see more of that.
"We're still a city that's in its culinary infancy," he said. "You're going to see a lot more hybrid and experimental cuisines here, and it's going to come from younger, innovative chefs who are a little more experimental. We live in interesting times."
Contact reporter Heidi Knapp Rinella at hrinella@reviewjournal.com or 702-383-0474.

Celebrating the Silver State