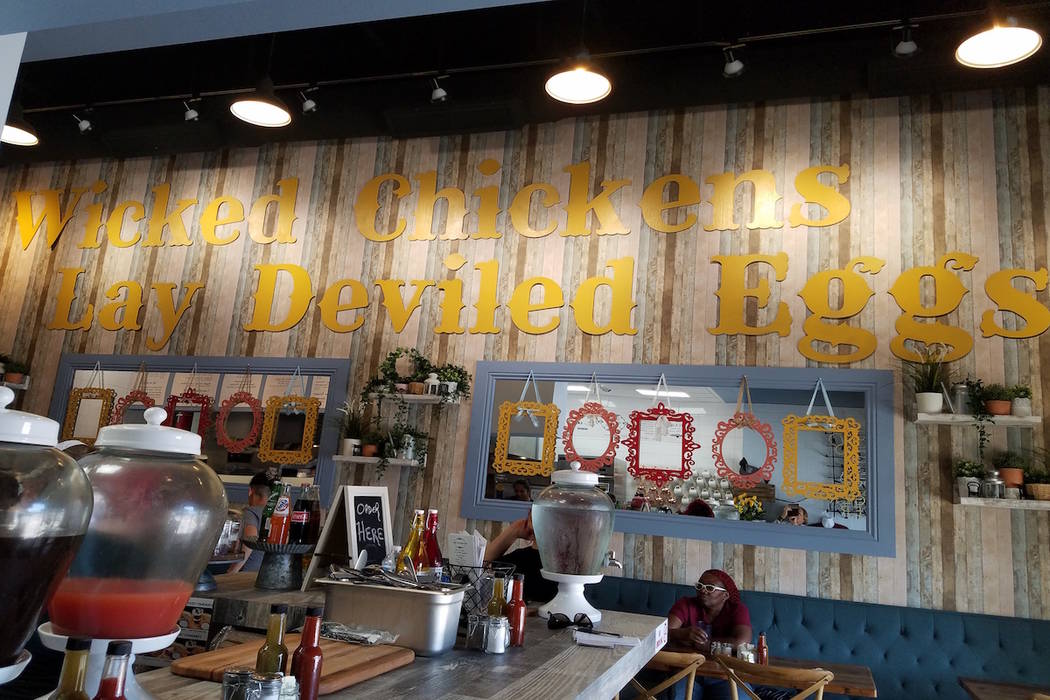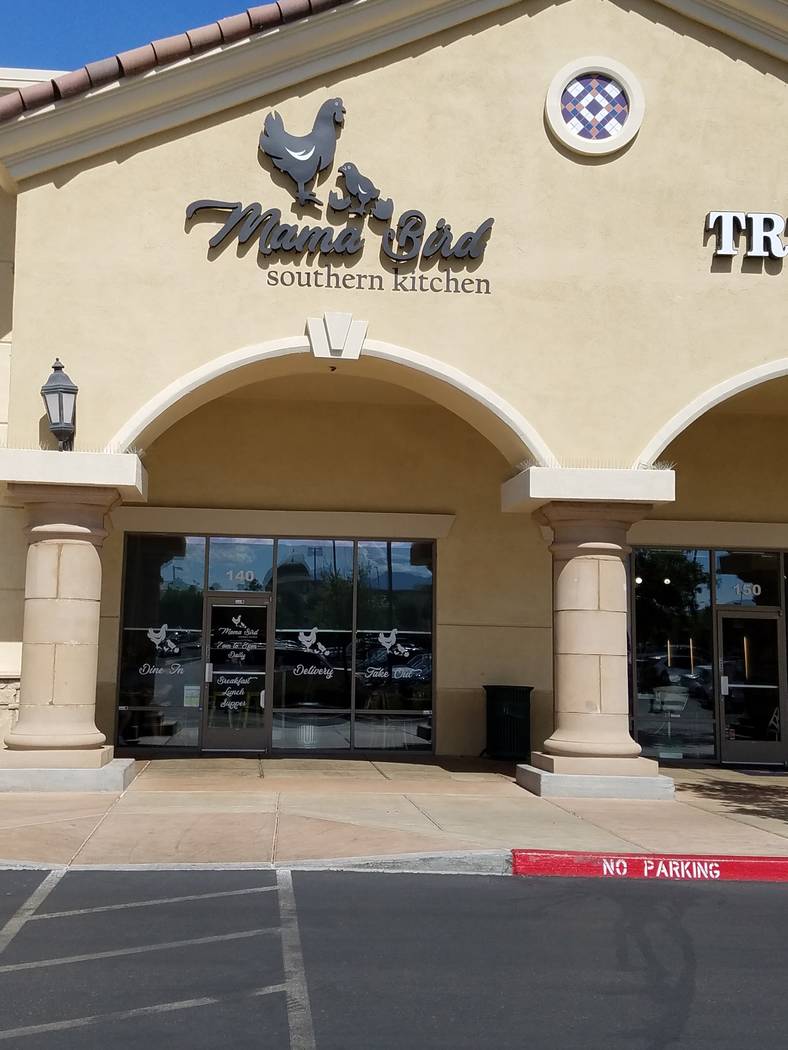 The portfolio of restaurants in the Southern Highlands area is undergoing a shuffling.
Mama Bird Southern Kitchen opened last month in the Southern Highlands Marketplace, which also houses a Smith's and an Ace Hardware, and is located just north of the Smith's.
Mama Bird partner Robert Chiti said the restaurant's soft opening sparked interest in the neighborhood.
"The reception was great," he said. "A lot of people from the Southern Highlands Prep School, a lot of people in the community came over to check us out. They were really happy to have another option."
Mama Bird is open from 7 a.m. to 8 p.m. daily, serving breakfast, lunch and supper, dine-in or takeout, with delivery through a few third-party companies.
Chiti said the decision to locate in Southern Highlands was easy.
"My partner and I both live in the community; we have families here," he said. "We've been here for almost 10 years, in Vegas for 20."
Chiti said his partner, a chef by trade, had raised his children in Southern locales including Georgia, San Antonio and Dallas. His familiarity with Southern food and the absence of Southern or barbecue restaurants in the area led to the choice of cuisine.
Mama Bird serves breakfast platters such as two eggs with sausage gravy and an "everything" biscuit, $11.50, and two eggs with smoked brisket hash and sweet potato brisket hash, $13.50.
Among sandwiches are the fried beef bologna sandwich, $12.95, and Mac n' Cheese Chicken Tender Waffle Sandwich, $13.95. Fried chicken plates are available with tenders, boneless thighs or boneless breasts, $9.95 to $15.95, and barbecue plates include pecan-smoked spare ribs, $15.95 for a half-slab or $26.95 for a full; Salt + Pepper Smoked Brisket, $15.95 to $21.95; or a combination.
Elsewhere in Southern Highlands Marketplace, the owners of Spaghetty Western are planning a new Asian concept in the space next door, which used to be Barcelona Tapas.
"We want to make Southern Highlands like a foodie town," Spaghetty Western owner David Shulman said. "You don't have to go down to the Strip and deal with parking, crowds — all of that."
Shulman said the new restaurant, which he declined to name, will serve "gourmet, upscale Szechuan Chinese food."
"We'll throw some other regions in there," he said. "I imagine we'll also throw some Thai dishes in there. But authentic Szechuan food where you can really taste all the flavor attached to the food."
He said he hopes it'll be open by the end of the year.
In Cactus Marketplace, the plaza across Cactus Avenue to the north, New Day Cafe is relocating from its Silverado Ranch Boulevard location (there's another at 284 Bicentennial Parkway in Henderson). Theresa Luna, co-owner with her husband, Arturo, said the mom-and-pop had served only breakfast and lunch, but the new location will serve alcohol and dinner as well, with the hours 7 a.m. to 9 p.m. Mondays through Saturdays and 7 a.m. to 3 p.m. Sundays. It's expected to open this week.
"We have had a lot of customers who live in Mountain's Edge that went to our original location on Rainbow and Robindale and have been asking us for years to open a location by them," she said. "So we are excited to be closer to the southwest side of town."
Contact Heidi Knapp Rinella at Hrinella@reviewjournal.com or 702-383-0474. Follow @HKRinella on Twitter.