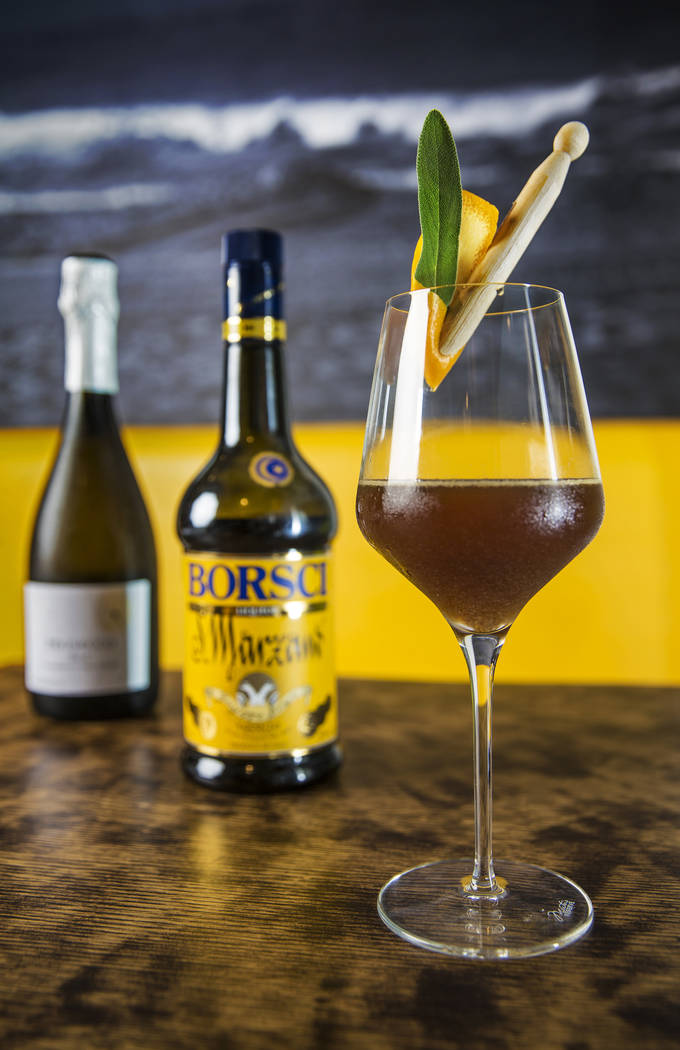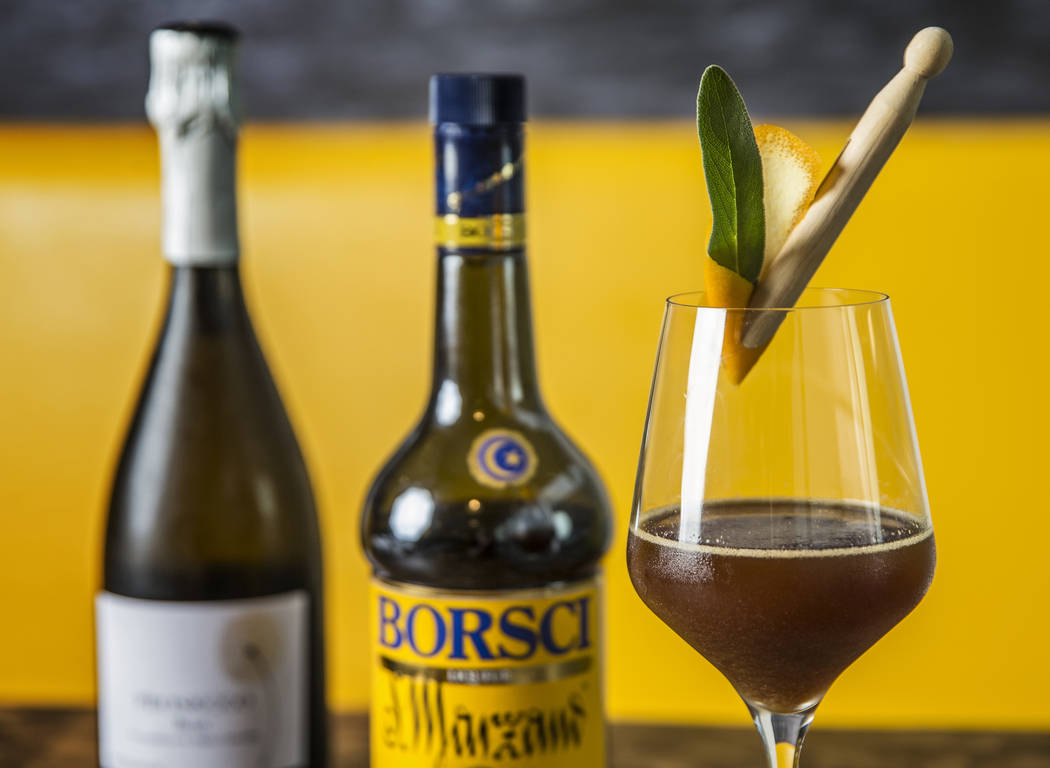 Esther's Kitchen's Sonia Stelea uses Borsci Amaro to provide hints of cola and chocolate that go beyond the liqueur's expected bitter notes in the bubbly pino. But the real surprise is how the bubbles bring all of the sugars to the surface, rising above the more savory base flavors.
Ingredients
■ 1 ounce vodka
■ 1/2 ounce Borsci Amaro
■ 1/4 ounce (4-5 dashes) blood orange bitters
■ 1 teaspoon orange and sage marmalade (see recipe below)
■ 2 ounces prosecco
Garnish
■ Sage leaf
■ Orange peel
■ Clothespin
Shake first four ingredients with ice. Double strain into wine glass. Top with prosecco. Affix sage and orange peel to glass with clothespin.
Marmalade
■ 4 oranges, quartered
■ 2 cups sugar
■ 1 bunch sage
■ 1/2 cup orange juice
Directions
Boil ingredients for one hour. Cool. Blend lightly. Jar and refrigerate to store.