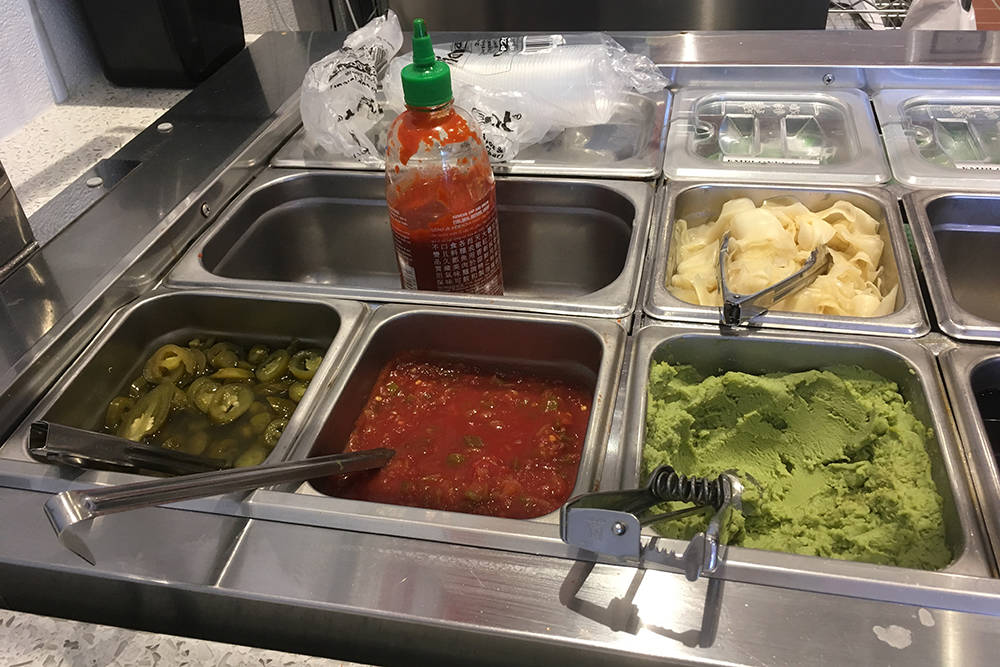 With its thumping, loud modern music, Soho Sushi Burrito on West Sahara Avenue seems intent on cultivating a certain attitude.
Unfortunately, so did one of its employees who smirked when he was asked if it could be turned down a bit, then took a very long time in executing that task. The music made it difficult to communicate with the much-more-accommodating employee who was creating customers' sushi bowls and burritos on a recent Saturday afternoon.
For the uninitiated, such restaurants serve a sort of sushi salad — featuring the namesake dish plus ingredients such as corn, avocado, seaweed salad and onions. The result is a satisfying mix found neither at traditional sushi restaurants nor at Mexican burrito joints.
Soho Sushi Burrito's large bowls and burritos are reasonably priced; the large versions run about $10. Some ancillary ingredients cost extra, and there's a healthy selection of separate side dishes such as edamame and kimchi (both can be served in the bowl or burrito for an extra cost or on the side).
Freshness is the ultimate barometer by which to judge any sushi restaurant, and the results were middling at Soho Sushi Burrito's West Sahara location. The tuna and salmon were about average, while the unagi (cooked eel) still had the skin attached and therefore had to be picked apart in the bowl. It tasted much more like the sauce coating it than like fish.
Soho Sushi Burrito has three Las Vegas locations; the others are in the southwest valley and in the UNLV Student Union. The chain's website states that "More locations are coming up," suggesting expansion is on the horizon.
The chain is an offshoot of sushi chef John Lee's Soho Japanese Restaurant at 7377 S. Jones Blvd., Suite 116, which focuses on higher-end dining.
Soho Sushi Burrito
Where: 2600 W. Sahara Ave., Suite 115; 6040 W. Badura Ave., Suite 150; and 4505 S. Maryland Parkway, inside the UNLV Student Union
Information: 702-778-2525 or sohosushiburrito.com
Social media: Facebook or Instagram