Now Open: 10 new restaurants in and around Summerlin
Updated February 15, 2023 - 1:43 pm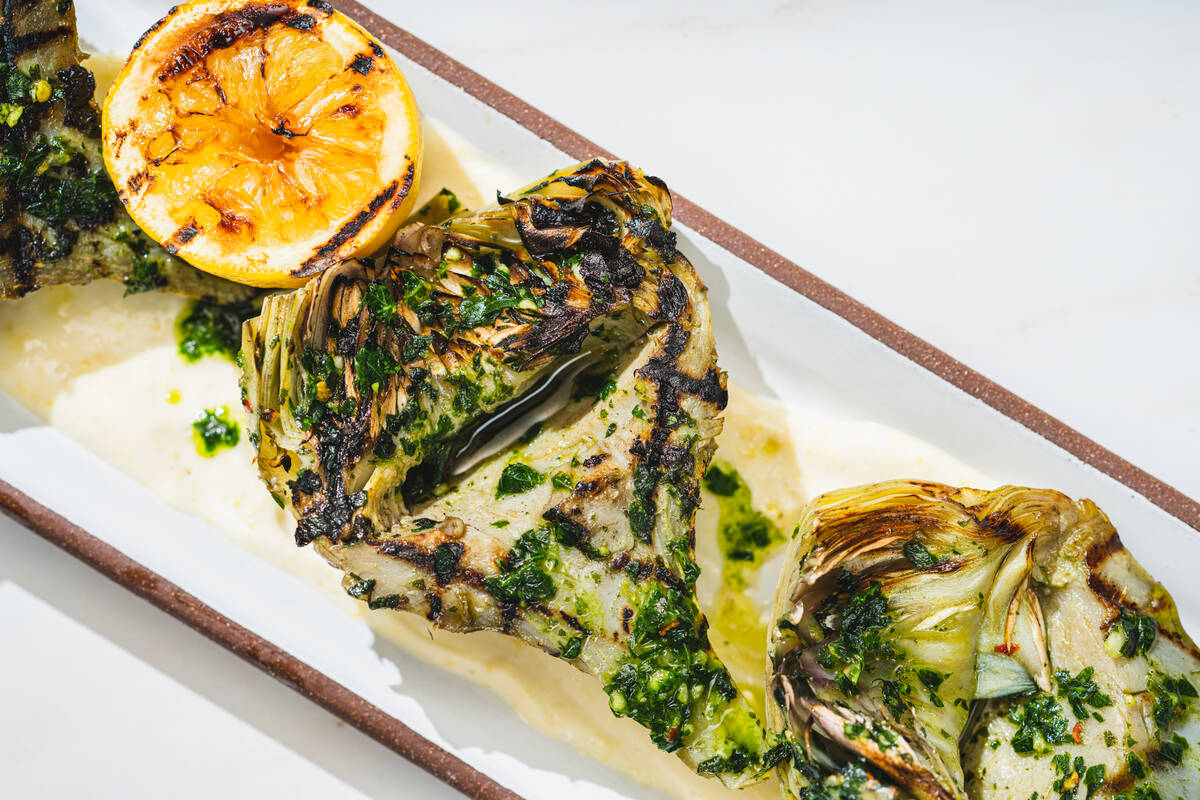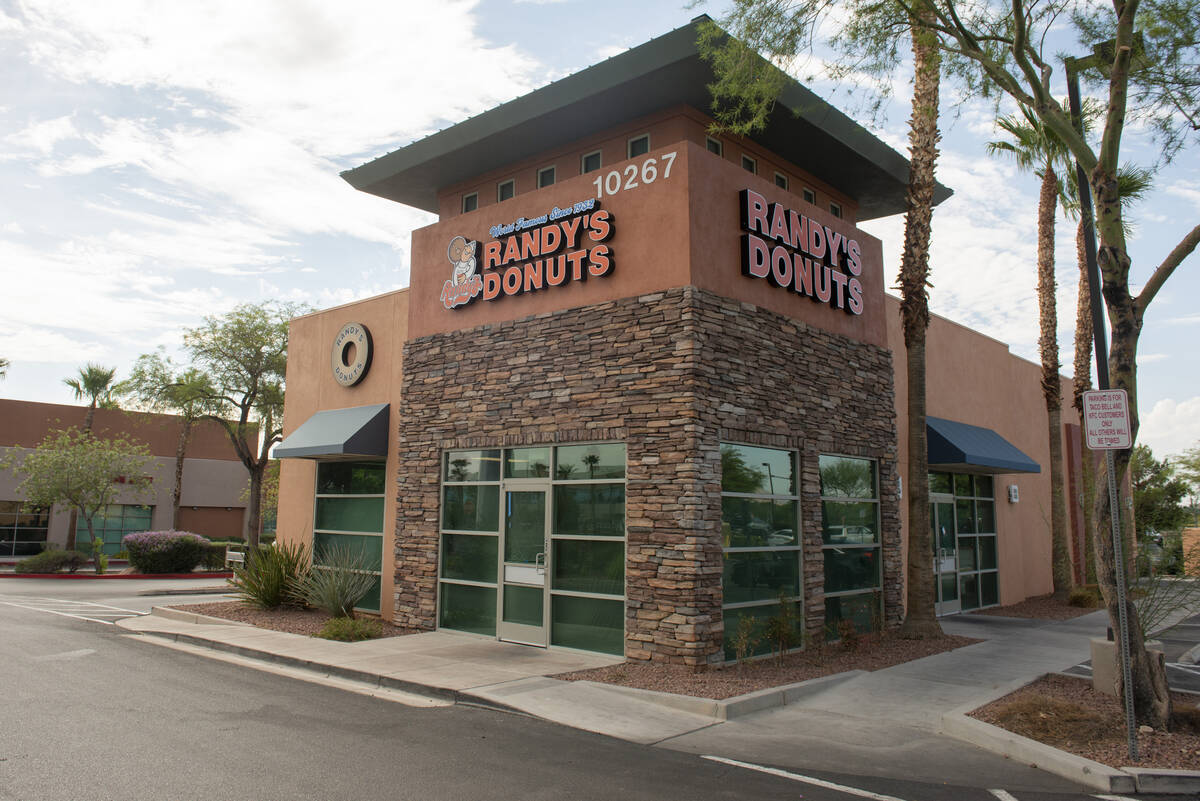 This is the third installment of Now Open, an ongoing series featuring restaurants that have opened in the past few months in neighborhoods across Las Vegas, but not on the Strip. The series recognizes the contributions of neighborhood spots to our culinary culture.
We debuted with new restaurants in Chinatown, then we turned to Henderson. Now, here's a look at new spots in and around Summerlin. (Note: These summaries are not reviews and are not inclusive of every new restaurant.)
■ Bad Ass Coffee of Hawaii
6150 W. Charleston Blvd., 702-268-7656, badasscoffee.com
Vegas is often called the Ninth Island, so it's fitting this chain, founded on the Big Island in 1989, has opened here, with a drive-thru. The menu features brewed coffee (including 100 percent Kona) and hot coffee drinks; hot, iced or frozen lattes; mana drinks for an energy boost; and other beverages such as lemonade, Italian soda and chai. There's also an all-day breakfast menu and a military discount.
■ Houston's Hot Chicken
1910 Village Center Circle, Suite 1, 702-935-5793, hhc.ooo
The Summerlin restaurant is the third Vegas location (with four more planned) for this small fast-casual chain specializing in Nashville hot chicken sandwiches. The menu board sports a spiciness thermometer that ranges from No Spice to Houston We Have a Problem. Spicy-level chicken tortilla soup? Nice hum of heat. Liftoff-level Original sandwich? Like ghost chili spicy, a conflagration. There are also a handful of salads and loaded fries, plus eight sauces to deploy at will.
■ Koibito Poké
110 S. Rainbow Blvd., 702-842-0545, koibitopoke.com
This build-your-own poké bowl chain co-founded by Todd Stottlemyre, a former UNLV and MLB pitcher, just debuted a west valley spot that does takeout and delivery for orders placed through the website, the app and third-party delivery services. Another Koibito Poké is set to open in June in Henderson. The original Vegas shop is on Blue Diamond Road.
■ Lotus of Siam
in Red Rock Resort, 11011 W. Charleston Blvd., 702-907-8888, lotusredrock.com
West side fans of this Vegas institution, with its James Beard Award-winning chef, no longer need drive to the — gasp! — east side for garlic prawns, khao soi and Northern Thai-style larb. The new Lotus features a gorgeous confluence of soaring ceilings, Thai silks, lantern fixtures, squat tea containers and stone arches inspired by old Thai temples. A reflecting pool strewn with brass lotus blossoms leads to the rear door. Reflect a moment, then hit the red snapper.
■ Naxos Taverna
in Red Rock Resort, 11011 W. Charleston Blvd., 702-516-8888, naxosredrock.com
Bua Food Group, the hospitality group behind Lotus of Siam at Red Rock, also created this restaurant inspired by the taverns of Greece. Naxos takes its name from the island of Naxos in the Aegean Sea, southeast of Greece. The menu showcases Mediterranean seafood dishes, spreads and dips, salads and small plates, plus charcoal-grilled steaks and chops. The restaurant incorporates Kallisto Oyster Bar at Naxos. Feb. 20 is the first date for which reservations are being taken.
■ On a Roll
1750 N. Buffalo Drive, Suite 107, 702-608-3396, facebook.com/onarollvegas
The all-you-can-eat sushi menu at On a Roll consists of long rolls, baked rolls, hand rolls, nigiri, appetizers, soup and noodles, skewers and desserts. There are bento boxes, including teriyaki chicken and miso black cod, that are not AYCE. And don't let your eyes get bigger than your stomach. The menu says there's an extra charge for unfinished food. On a Roll serves lunch and dinner.
■ Randy's Donuts
10267 W. Charleston Blvd., 702-410-6333, randysdonuts.com
This bakery famed for the giant doughnut on the roof of its original Los Angeles store debuts its Summerlin shop on Feb. 16. The launch follows the August opening of Randy's first Vegas location, on South Rainbow Boulevard, and a second shop in Resorts World in December. Look for glazed raised doughnuts and other classic selections, along with deluxe, fancy and premium selections.
■ Snooze A.M. Eatery
1075 S. Rampart Blvd., 702-960-1121, snoozeeatery.com
At Snooze A.M. Eatery, the bar opens in the morning when the restaurant does, at 6:30 a.m. You might pair your day drinking — a Thai bloody mary, say, or a jalapeño tequila sour — with pineapple upside-down pancakes or habanero pork belly Benedict or breakfast pot pie with puff pastry, rosemary sausage gravy and sunny-side cage-free eggs. Sustainability efforts include reusable cups, paper straws on request, low-flow equipment, and composting and recycling.
■ Spiedini Fiamma Italian Bistro
in JW Marriott Resort-Rampart Casino, 221 N. Rampart Blvd., 702-869-7790, theresortatsummerlin.com
Light and glass and coastal blues compose the dining room at Spiedini Fiamma Italian Bistro, on the promenade between the Marriott and the casino. Chef Paula Smagacz sends out Italian staples such as saffron mussels, baked rigatoni, family-style meats with choice of pasta, and cannoli worth taking. There's a wine list of $35 Italian bottles. Fiamma's wrap terrace lies adjacent to waterfalls and koi ponds.
■ Sin Fronteras Tacos y Mas
2255 N. Rampart Blvd., 702-780-4551, sinfronterastacos.com
Summerlin marks the second location for Sin Fronteras Tacos (Tacos Without Borders); the original restaurant is in northwest Vegas. Street-style double-stacked corn tortilla tacos come solo or in plates of three, with toppings like shrimp or carne asada. Burritos can be served "wet," draped in red or green sauce, or as chimichangas. Chiles rellenos are among the house specialties. A huarache oblong of fried masa is heaped with beans, cotija, lettuce, crema, salsa and pico de gallo.
Contact Johnathan L. Wright at jwright@reviewjournal.com. Follow @ItsJLW on Twitter.