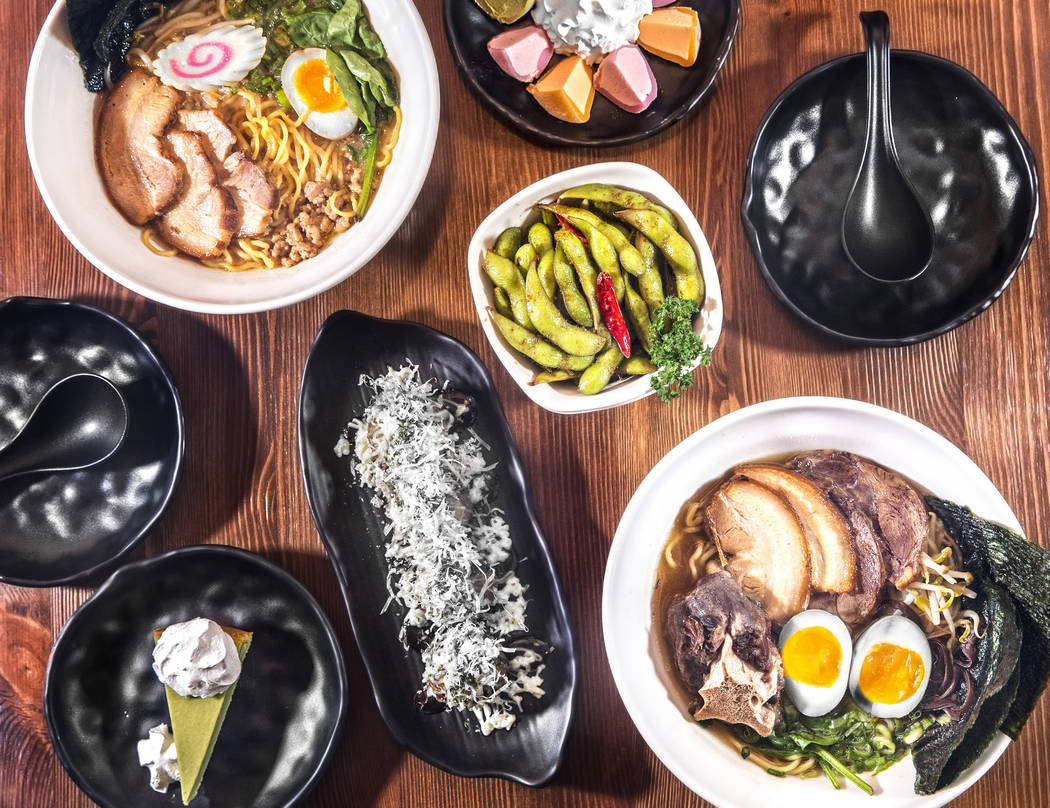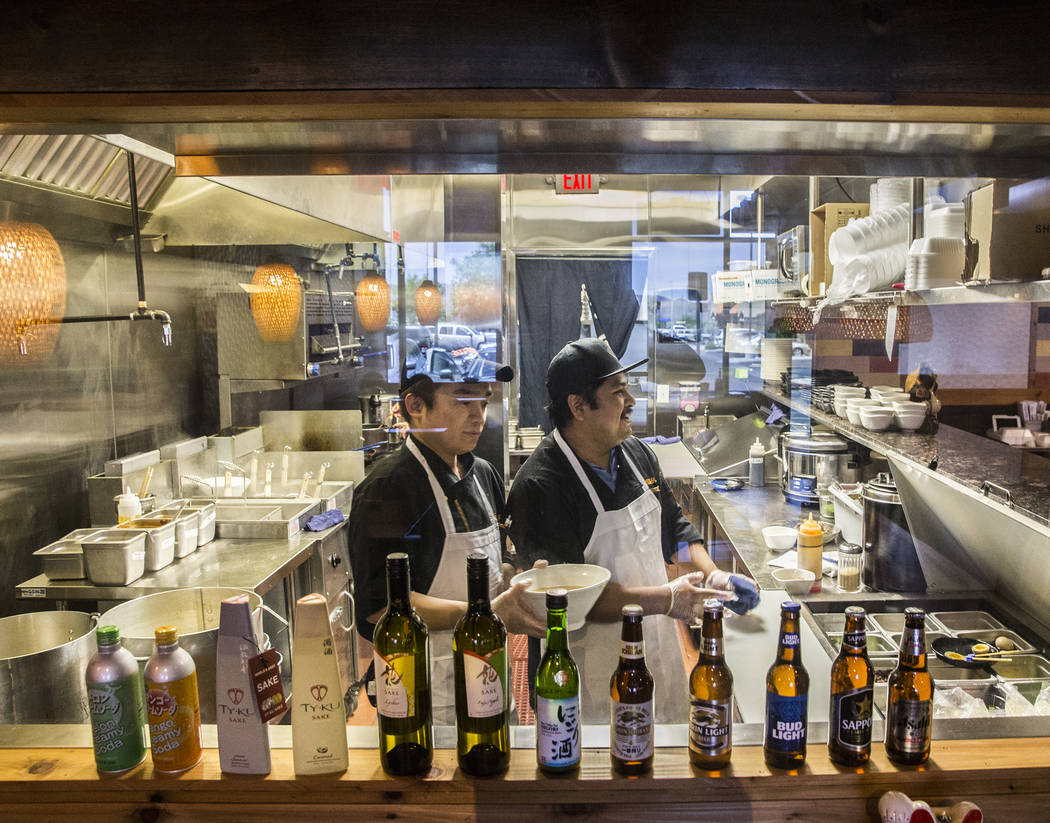 Ohjah Japanese Steakhouse opened in Pahrump in 2010 with a stated mission of bringing teppanyaki, the Japanese name for this style of cooking on a flat-top grill, to the neighborhoods. That first spot — and the Las Vegas offshoots that followed — were in easily accessible strip-center locations and lacked the inflated prices and long waits for tables of many predecessors.
The restaurant also allowed cross-ordering from the sushi bar and generally had a customer-friendly attitude.
It appears to be a successful formula; there now are four Ohjah steakhouses across Southern Nevada, though the one in Pahrump is gone. And now management has tapped into the valley's hottest trend in Japanese-style dining — ramen.
Although the original on Durango Drive and the location on Henderson's Horizon Ridge Parkway that opened this spring may use the name Ohjah Noodle House, they're really all about ramen, and they have much in common with their sister steakhouses. Ramen's pretty cheap everywhere, but there's that same accommodating service and neighborhood-friendly locations. Ohjah has brought ramen to the 'burbs.
The tonkotsu ramen ($8.95) — arguably the most popular style — was as classic as its gets. About as good as it gets, too, with the hot broth, made from pork bones, just viscous enough to take on a velvety texture that lightly coated the plentiful, resilient noodles. Also generously sized was the star of the show, which would be the chashu — rolled, marinated and braised pork belly with a tenderness so extreme it mimicked the texture of the broth. The accompaniments were classic as well: a soy-cured egg half with a bouncy firmness, wood fungus (kikurage) with its sort of floppy nature, a square of nori on the side for brininess, bean sprouts for crunch and scallions for sparks of flavor.
Clockwise/bottom left; Green tea cheesecake, miso ramen, takoyaki, mochi ice cream, garlic edamame and ohjah house ramen at Ohjah Noodle House. Benjamin Hager Las Vegas Review-Journal
The Ohjah House Ramen ($11.50) was all of those things and more. While this time the broth was chicken-based, thinner and maybe a tad saltier, it had the same embellishments as the tonkotsu ramen, plus tender chunks of oxtail and boneless beef and an extra egg half.
There are a few other dishes (chicken katsu, salmon) on the menu if it's too steamy for soup, although they had the feel of also-rans in this ramen-centric room. But house fried rice ($5.75) was excellent and one of the biggest bargains on the menu, with lots of peas and bits of carrot, egg, pork and chicken.
Also surprising were the fried oysters ($4.95), which arrived extremely hot (and stayed that way because of the steam inside them), the almost-crunchy bivalves tasting as though they'd just been pulled out of the sea.
Unlike most other ramen joints in town, the clientele here includes many who were apparently trying something new and had lots of questions, which were answered patiently and with good humor.
What subset of Japanese cuisine will Ohjah take on next? Hard to say, but whatever it is, this winning formula holds great promise.
Las Vegas Review-Journal restaurant reviews are done anonymously at Review-Journal expense. Contact Heidi Knapp Rinella at Hrinella@reviewjournal.com or 702-383-0474. Follow @HKRinella on Twitter.
Ohjah Noodle House, 35 Horizon Ridge Parkway, Henderson; 702-564-8888 (also at 7150 S. Durango Drive)
The essence: Like its sister steakhouse, it has a commitment to quality and customer service.