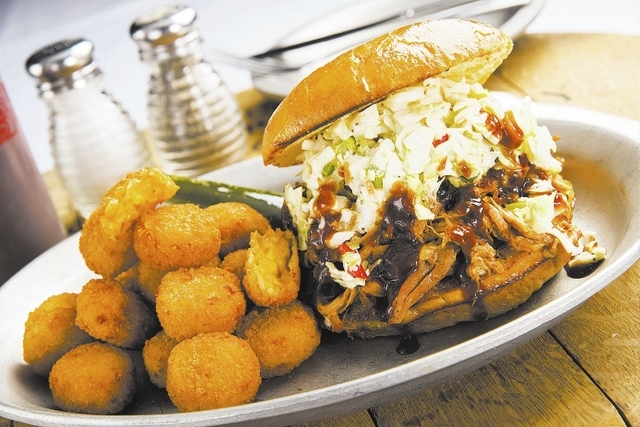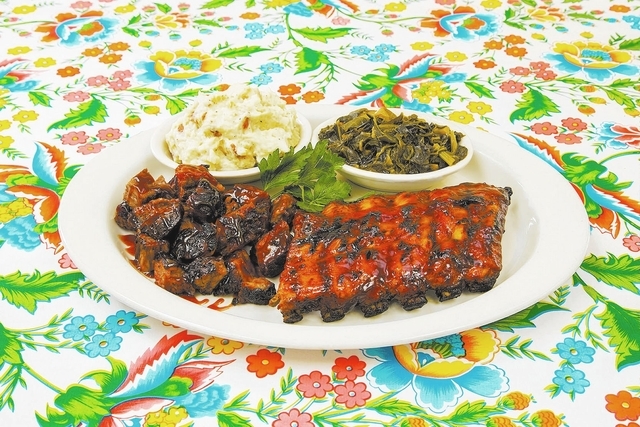 BBQ Shrimp
Emeril's New Orleans Fish House, MGM Grand
Gulf shrimp are finished with a New Orleans barbecue glaze and served with a rosemary biscuit, $16.
BBQ Pulled Pork Sandwich
Gilley's, Treasure Island
Slow-cooked pork is pulled and mixed with Gilley's smoked-onion barbecue sauce and topped with coleslaw, $15.25.
Barbecued ribs
Brewers Cafe, Barley's
The ribs, which are marinated in Barley's Black Mountain lager, are among the items featured on the Henderson casino's patio barbecue from 5:30 to 8:30 p.m. Saturdays, $14.99.
BBQ Ribs and Burnt Ends Platter
Lucille's, The District at Green Valley Ranch in Henderson and Red Rock Resort
Both a half-rack of rubs and a pile of burnt ends — those flavor-packed pieces cut from the end of a barbecued brisket — are featured on this platter, served with two side dishes, $24.99.
36 Hour Pork Ribs
Culinary Dropout, Hard Rock Hotel
A signature menu item, the ribs are served with hand-cut fries and coleslaw, $27.
Send information to Heidi Knapp Rinella, P.O. Box 70, Las Vegas, NV 89125. You also can send faxes to 702-383-4676 or email her at Hrinella@reviewjournal.com. Follow @HKRinella on Twitter.