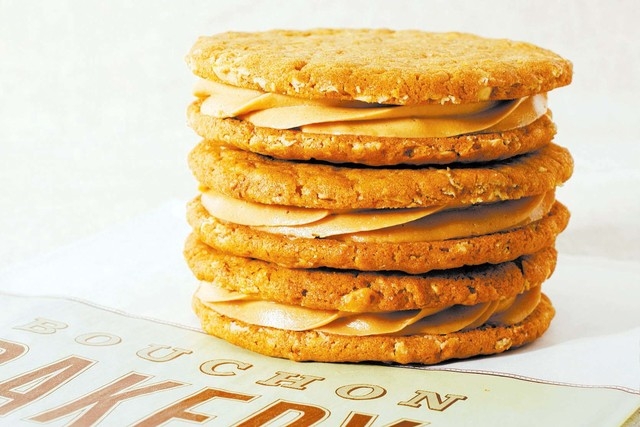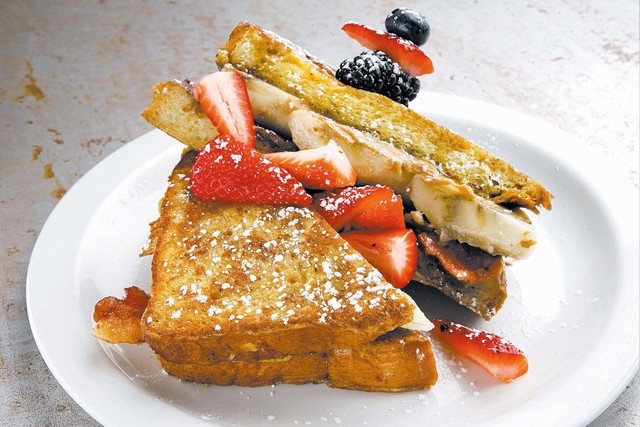 Better Nutters
Bouchon, The Venetian
Bouchon's take on the classic treat is peanut butter cookies with Virginia peanuts and peanut butter buttercream, $3.25.
The King
Mr. Lucky's Cafe, Hard Rock Hotel
Named for Elvis Presley, The King is a stack of 14 banana pancakes and 14 strips of crispy bacon, drizzled with a creamy peanut butter glaze and maple syrup and served with whipped cream and fresh strawberries, $22.99.
Fluffer Nutter
Sugar Factory Brasserie and Goblet Bar, Town Square
The milkshake is made with vanilla soft serve, chocolate, peanut butter and marshmallow fluff, topped with whipped cream and peanut butter cups, $7.95.
Fat Elvis French Toast
MTO Cafe
French toast goes Elvis-style with bacon, banana, peanut butter, strawberries and Nutella, $12.
Peanut Butter &Jelly
She by Morton's, Crystals at CityCenter
The childhood combo reaches a new level with crispy whipped chocolate, peanut butter mousse and a Concord grape cloud, $9.
If you have suggestions for On the Menu, please contact Heidi Knapp Rinella at Hrinella@reviewjournal.com or call 702-383-0474.