Opening night is set for Strip offshoot of famed NYC steakhouse
Updated August 30, 2023 - 12:14 pm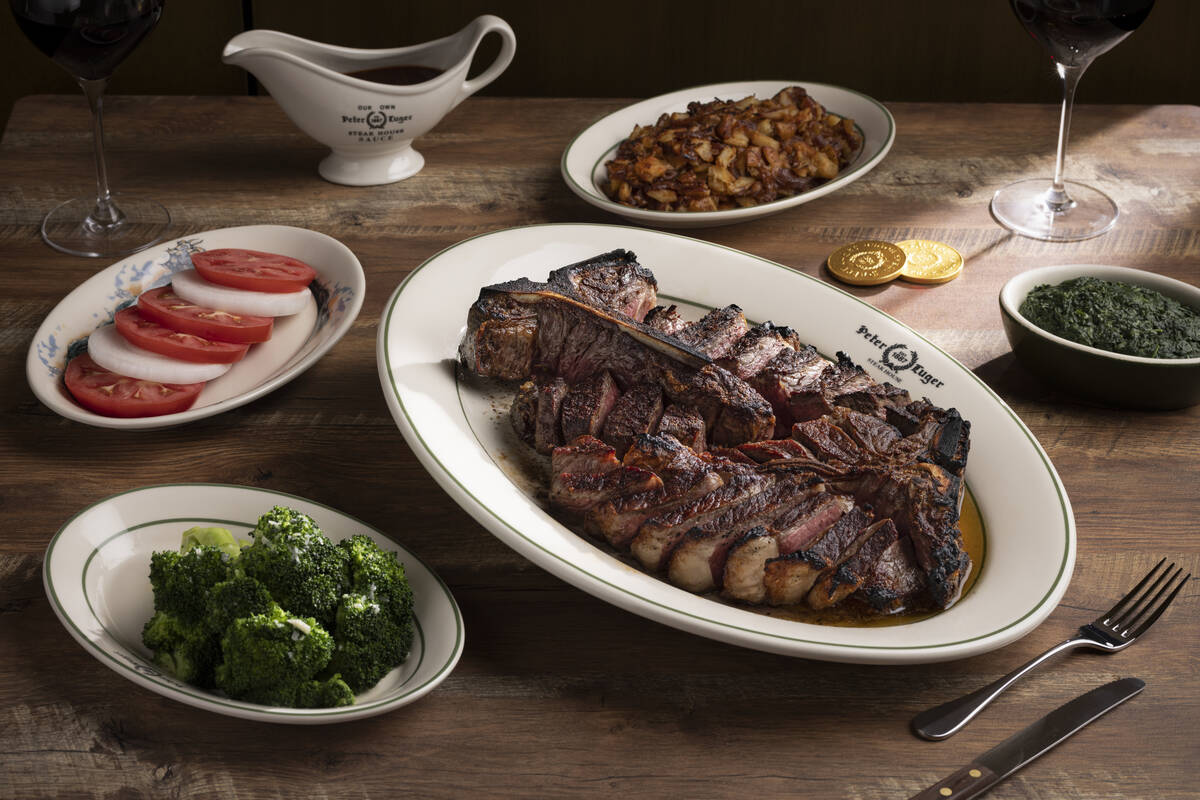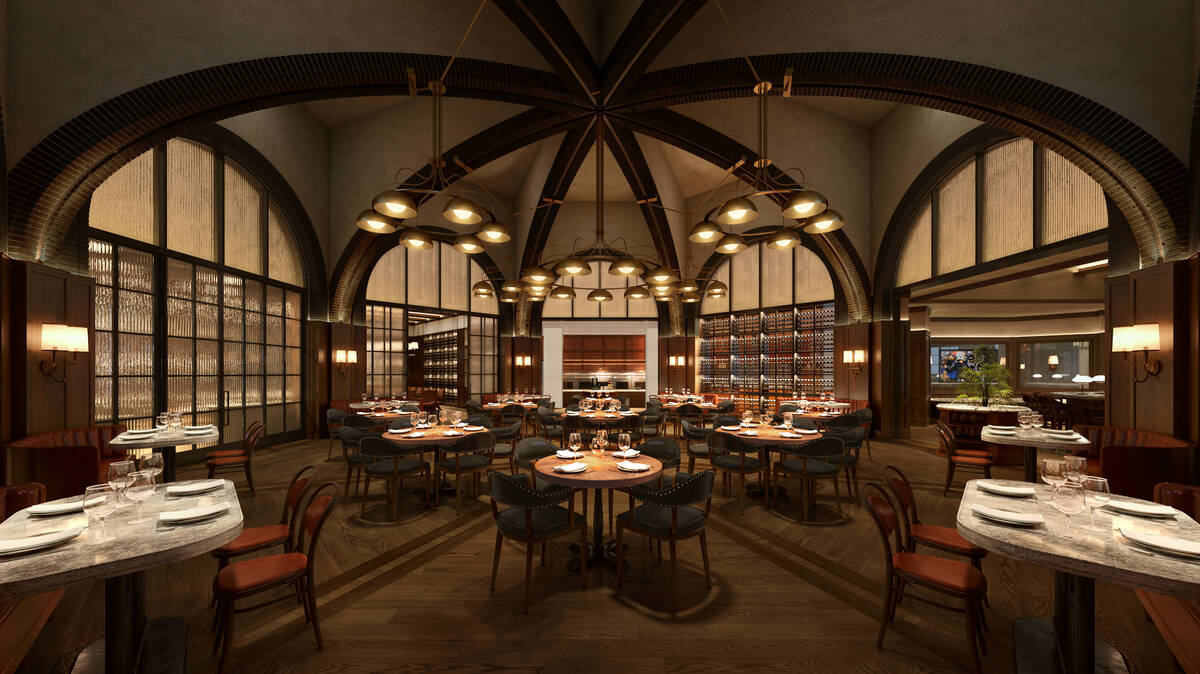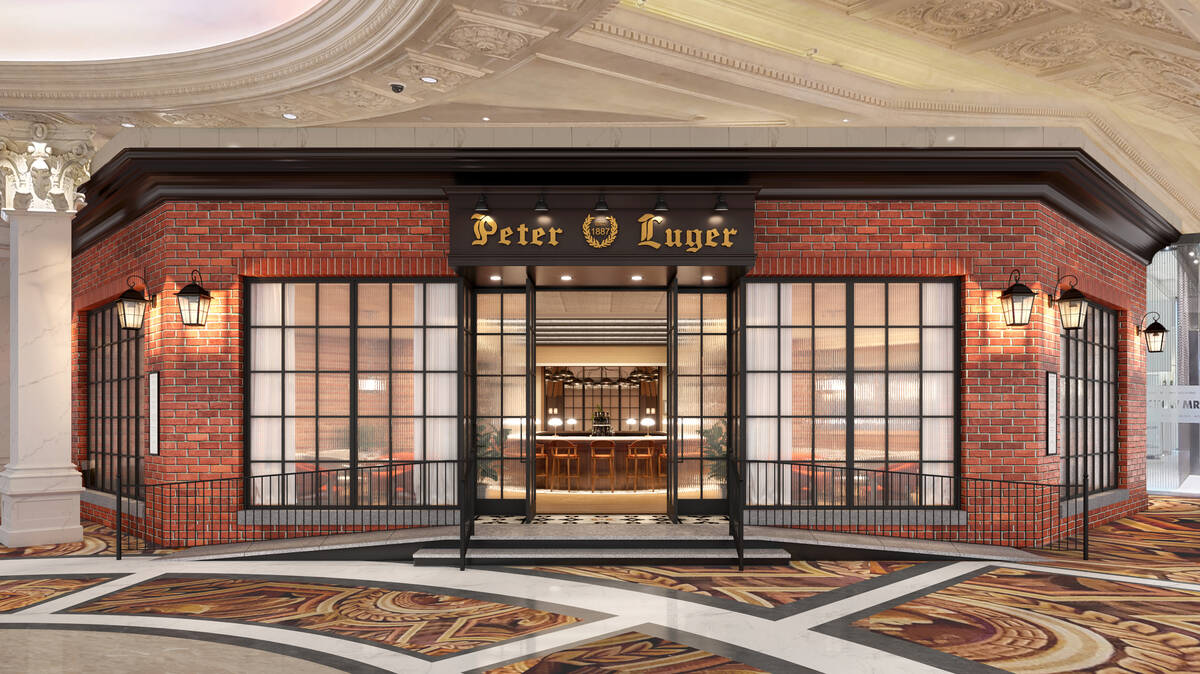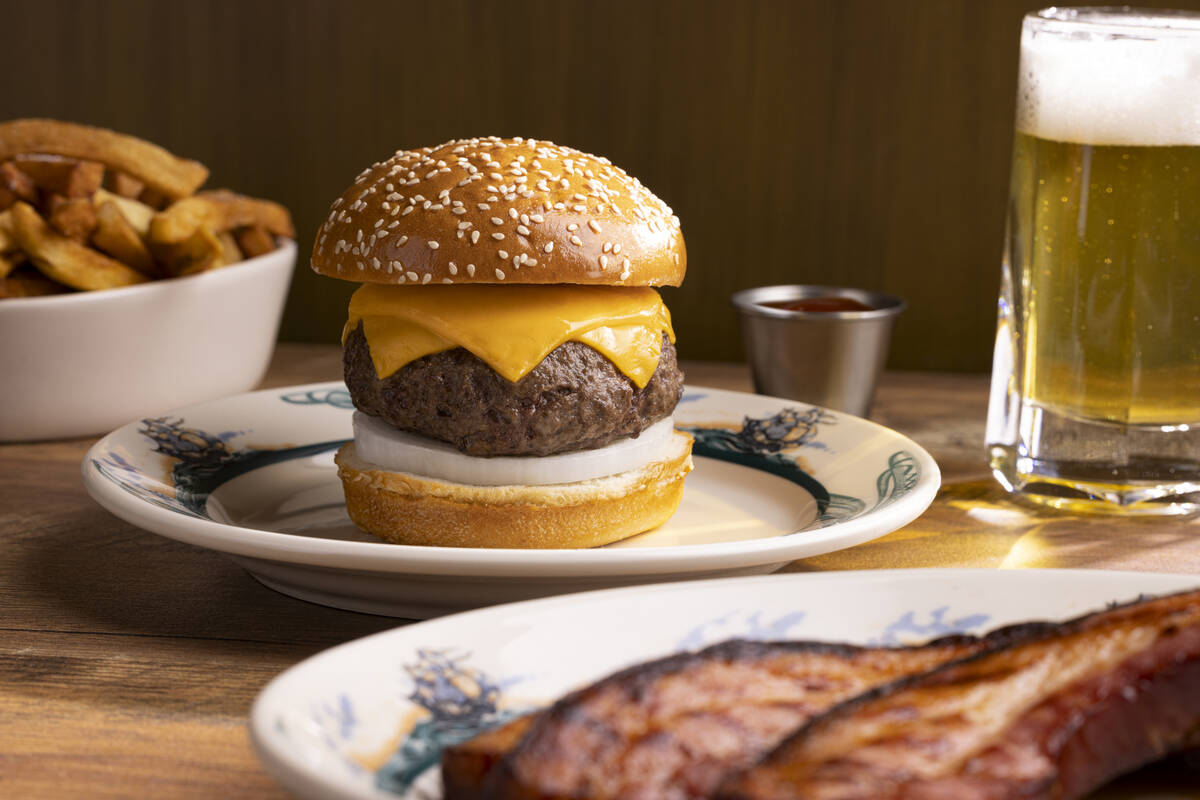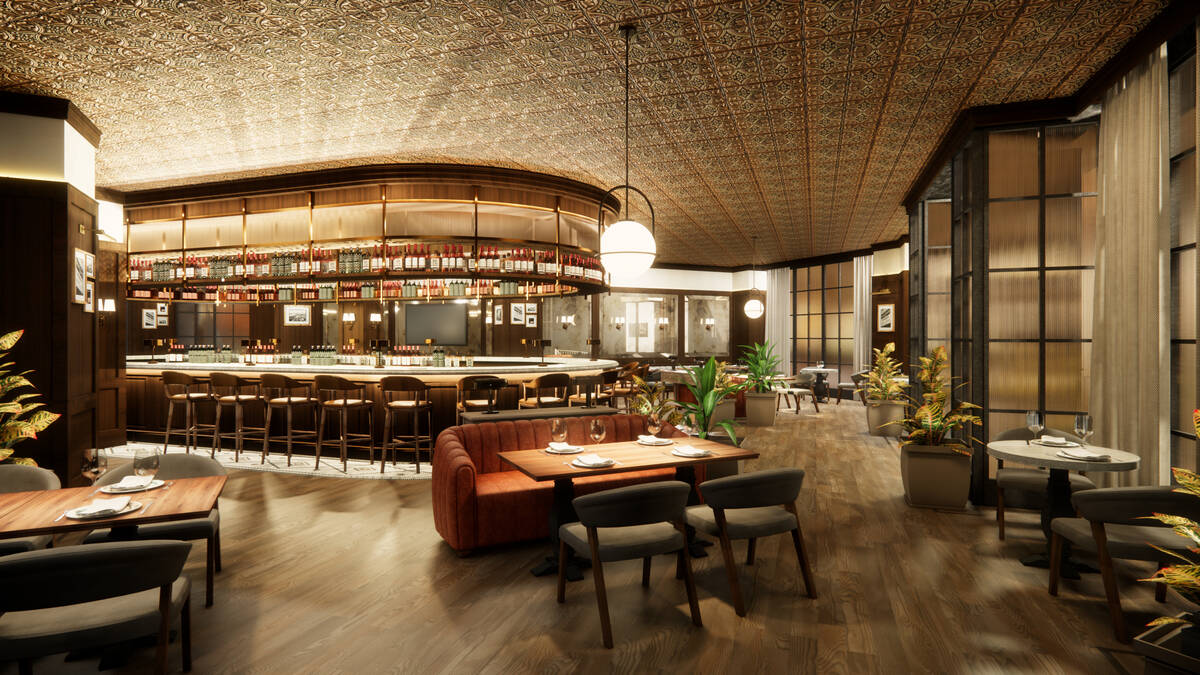 Peter Luger Steak House in Caesars Palace, one of the most anticipated Las Vegas restaurant debuts in years, is taking reservations for dining beginning Nov. 1. Peter Luger opened its Brooklyn doors in 1887, and the Strip will be its first U.S. expansion since launching an offshoot on Long Island, New York, in 1960. There's also a Peter Luger in Tokyo.
Unlike the Brooklyn original and its Long Island sibling, which famously do not accept credit cards, the Strip restaurant will take cards.
Members of the Forman family, fourth-generation owners of Peter Luger, still visit New York meat markets and select cuts of USDA Prime grade beef by marking the cuts with their personal stamps. Back at the restaurant, the beef is dry-aged, with temperature and humidity strictly regulated. A dry-aging facility has been built for Peter Luger at Caesars Palace.
The marquee menu item is Steak for Two, an oversize porterhouse that has been dry-aged and butchered in-house, then broiled to order. The steak is finished with butter and sizzles on its platter as it arrives at the table. The Chilled Seafood Tower, exclusive to Las Vegas, is provisioned with oysters, shrimp, king crab and Maine lobster.
A Signature Burger, offered only at lunch, showcases a patty fashioned from USDA Prime-grade chuck and trimmings from dry aging. Accessories are simple: a slice of cheese (or not) and a slice of raw onion. A side of thick-cut bacon could be added, too.
Height, bronze, brick
The new restaurant, designed by Jeffrey Beers International, occupies almost 9,000 square feet in the former Rao's and summons the German beer hall look and feel of the Brooklyn Luger, with exposed brick, wood paneling, oak floors and tabletops, and industrial windows.
The restaurant seats more than 300 across the main dining, central bar and private dining room. The octagonal main dining room features a triple-height ceiling, contemporary bronze chandeliers, brick arches framing the space, and views of dishes being prepared in the display kitchen. Photographs of Peter Luger history garnish the walls.
Peter Luger takes its name from the German chef and restaurateur who founded the steakhouse.
Restaurant hours are 5 to 10 p.m. Mondays and Tuesdays and 11 a.m. to 10 p.m. Wednesdays through Sundays. Visit caesars.com/caesars-palace/restaurants/peter-luger-steak-house for details and reservations.
Contact Johnathan L. Wright at jwright@reviewjournal.com. Follow @JLWTaste on Instagram and @ItsJLW on X.