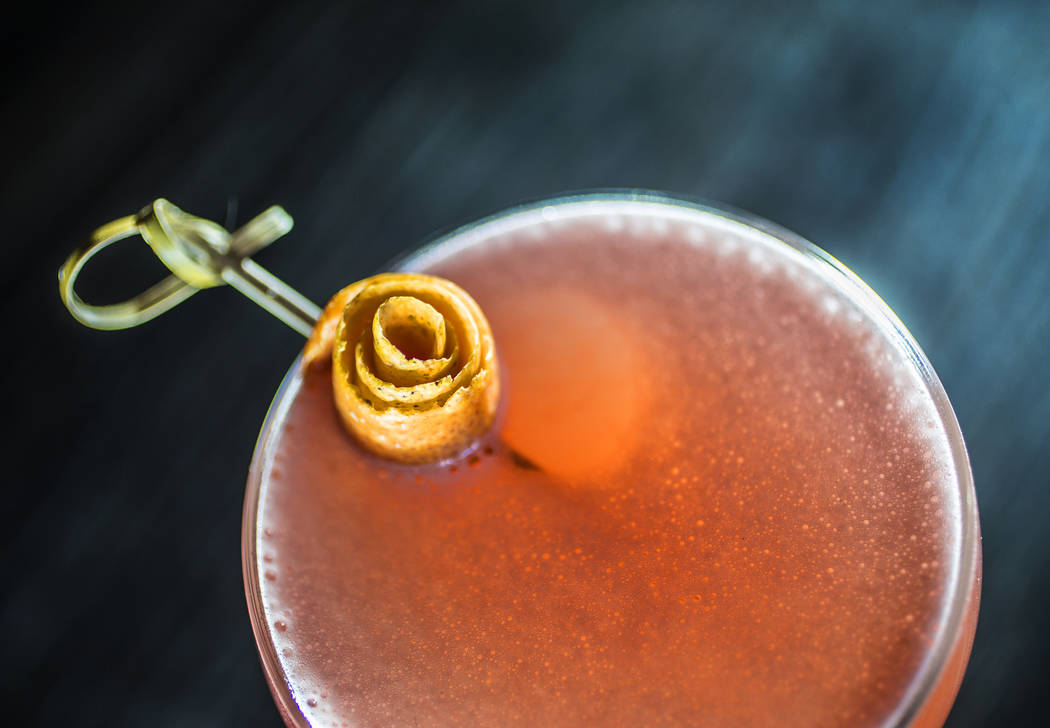 The Rosie at Other Mama is considerably lusher and a bit less crisp than most summertime gin drinks. Credit the framboise liqueur, which provides the sugar of raspberries to prevent the bitterness of the gin and grapefruit from dominating.
Ingredients
■ 1 oz. Bombay Sapphire gin
■ 1 oz. lillet blanc
■ 1 oz. framboise liqueur
■ 1 oz. grapefruit juice
Directions
Shake all ingredients with ice. Strain into a chilled cocktail glass. Garnish with grapefruit peel and serve.