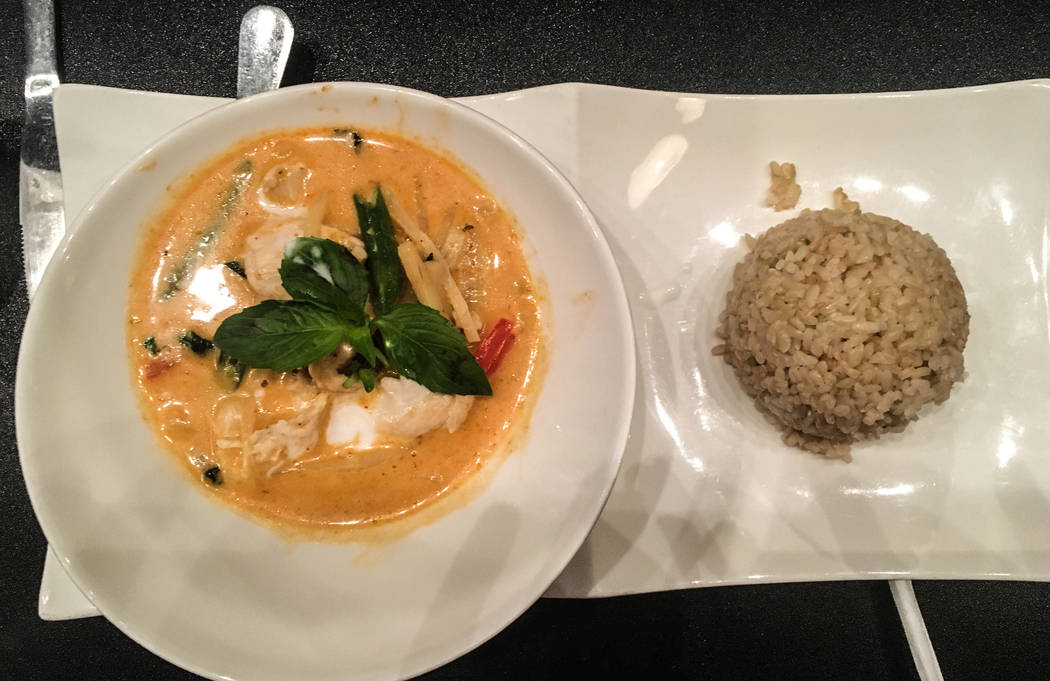 Naga Thai Dining in Henderson opened in February 2011 under the ownership of chef Supanee, a Bangkok native, and her family.
She has been in the restaurant business for 15 years and is primarily self taught, said her husband, Scott, who co-owns Naga Thai with Supanee. Supanee's recipes are a combination of traditional Thai, her own creations and collaborations with other Thai chefs.
The most popular items are the lemongrass chicken, catfish dynamite and golden cup appetizer.
"Of course pad thai is always popular and is the typical introductory Thai dish, but we will often make suggestions to patrons wishing to explore deeper to try an alternative noodle dish such as our evil jungle noodles or a stir-fry such as pad prik king," Scott said.
Naga Thai has nine employees and offers takeout and delivery. The busiest times are Friday and Saturday evenings and weekdays at lunch .
While some customers may worry about the degree of spice in the dishes, Scott said nearly all of the dishes on the menu can be made with no spice. There are also vegan and gluten-free options.
The lunch special, available from 11 a.m. to 3 p.m Tuesdays through Saturdays, is $8.25 and includes chicken, beef, pork, tofu or shrimp and is accompanied by stir-fry, curry, fried rice or noodles. It is served with a soup and house salad.
Naga Thai also offers dessert, such as a seasonal mango with sweet sticky rice for $8.50 and a fried banana for $6. Beverages include the "Naga shake," with java chips, caramel coffee, green tea, taro coconut and tangerine, for $4.50, and Thai iced tea.
Contact Alex Meyer at ameyer@viewnews.com or 702-383-0496. Follow @alxmey on Twitter.
Naga Thai Dining
Where: 76 W. Horizon Ridge Parkway, No. 150
Hours: 11 a.m.-3 p.m. and 4:30-10 p.m Tuesdays through Saturdays; 11 a.m.-9 p.m. Sundays
Information: 702-508-2008 or nagathaidining.com