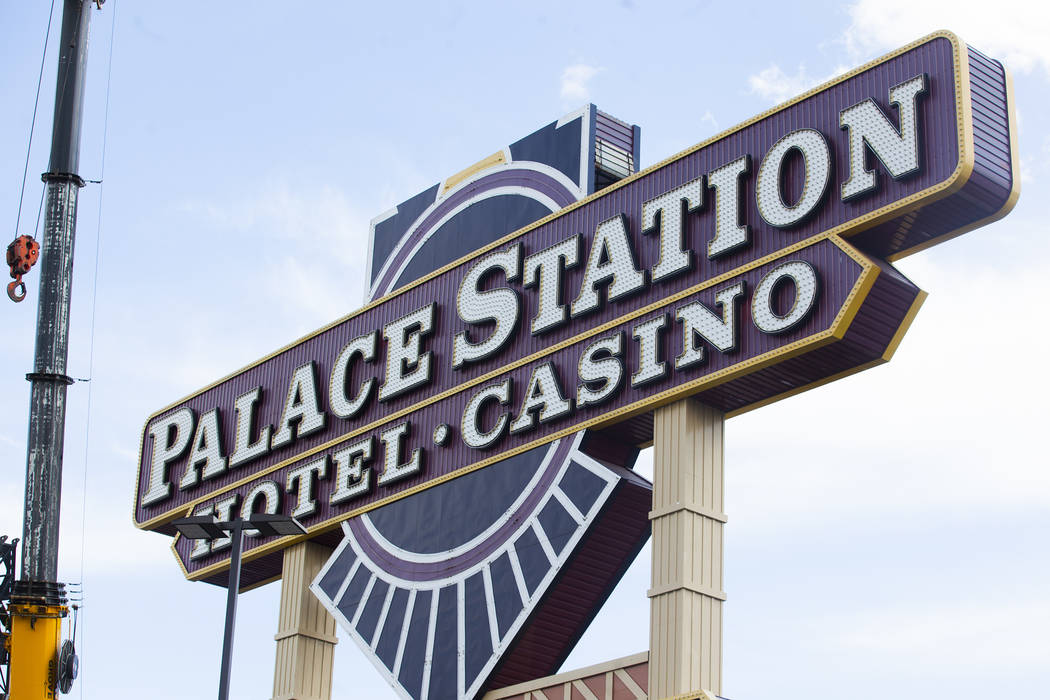 Bomb Tacos executive chef Robert Solano, a native of Guatemala, wants to lend a hand to those affected by the recent deadly eruption of that nation's Fuego volcano. All of Wednesday's proceeds at the Mexican restaurant's western valley location, 3655 S. Durango Drive, will go to those affected by the disaster. Solano isn't the only chef with local ties reaching out to the Central American nation. Jose Andres is there to set up kitchens and trucks to distribute meals.
New eats coming to Palace
Palace Station has announced details of four restaurants coming to the remodeled resort this summer. Boathouse Asian Eatery will offer fresh seafood in sushi as well as traditional Chinese fare. Mumfresh Asian Eats promises a quick casual teppanyaki-style menu that will include banh mi, noodle soups and boba teas. Bradley Ogden veteran Ralph Perrazzo will return to Las Vegas with a local incarnation of his popular Long Island concept bBd's (Beers Burgers Desserts). And Station's popular Feast Buffet, which debuted at Palace Station in 1998, will return in a 14,000-square-foot venue inspired by the new A.Y.C.E. Buffet at the Palms.
Rally for sustainability
Rick Moonen will take part in a nationwide campaign, #chefsforfish, on Thursday, targeting bills before Congress he says will weaken sustainability laws. Chefs across the country are rallying to defend the Magnuson-Stevens Act, the country's primary fisheries management law. To draw attention to the campaign, Moonen will create a special dish at his Mandalay Place restaurant: California chili pepper rockfish, grilled whole and served with jasmine fried rice and Korean BBQ sauce, utilizing sustainably sourced rockfish.
Special corned beef special
When you think of corned beef, you probably think of Ireland. But the version being sold at Ri Ra in The Shoppes at Mandalay Place for the next few days is even more Irish than most. The pub has a limited supply of organic and grass-fed brisket from cows raised on the Emerald Isle. The meat's been infused with a house brine for seven days and is being offered Wednesday through Sunday with roasted carrots, colcannon and parsley sauce. Meals are $20 while supplies last.
Next up at the Wagon
James Trees of Esther's Kitchen will be the next guest chef to take part in the Snack Wagon Pop-Up series at Bellagio's Harvest. The event will be from 5-9 p.m. Friday in the restaurant's lounge. As usual, the guest chef and Harvest chef Roy Ellamar will create dishes for the restaurant's roving snack wagons, which they'll wheel from table to table to serve guests dim-sum style.
Have an item for Kitchen Confidante? Email hrinella @reviewjournal.com or amancini@reviewjournal.com.