Primrose's lavender cocktail is perfect for summer in Vegas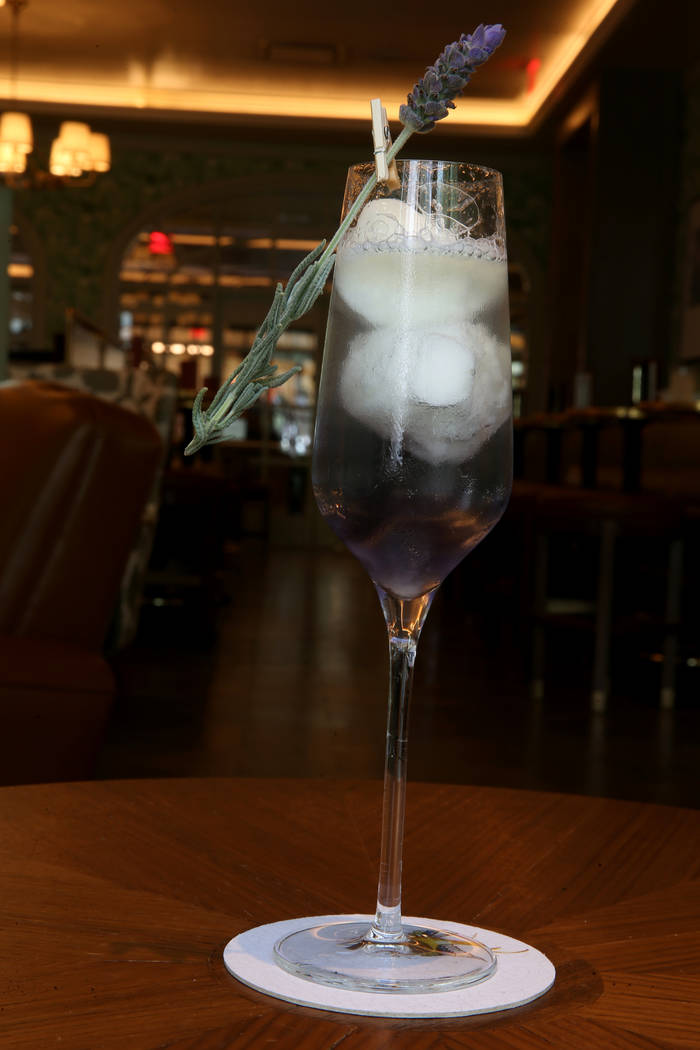 Two scoops of sorbet make the Lavender Sgroppino perfect for triple-digit weather on the poolside patio of Park MGM's Primrose. The aromatics of the garnish and color of the syrup offer enough hints of lavender to impart some distinctive character, without straying too far from the classic on which it's based.
Ingredients
■ ½ ounce Absolut Elyx
■ ¼ ounce creme de violette
■ ½ ounce lavender syrup
■ 2 scoops lemon sorbet
■ Prosecco
Garnish
■ Lavender sprig
■ Miniature clothespin (optional)
Directions
Combine first three ingredients. Shake with ice. Strain into champagne flute over two scoops of sorbet. Top with prosecco. Garnish with lavender sprig (using clothespin).