Purple Potato in Henderson aims for 'healthier' bowls, wraps
September 26, 2017 - 2:46 pm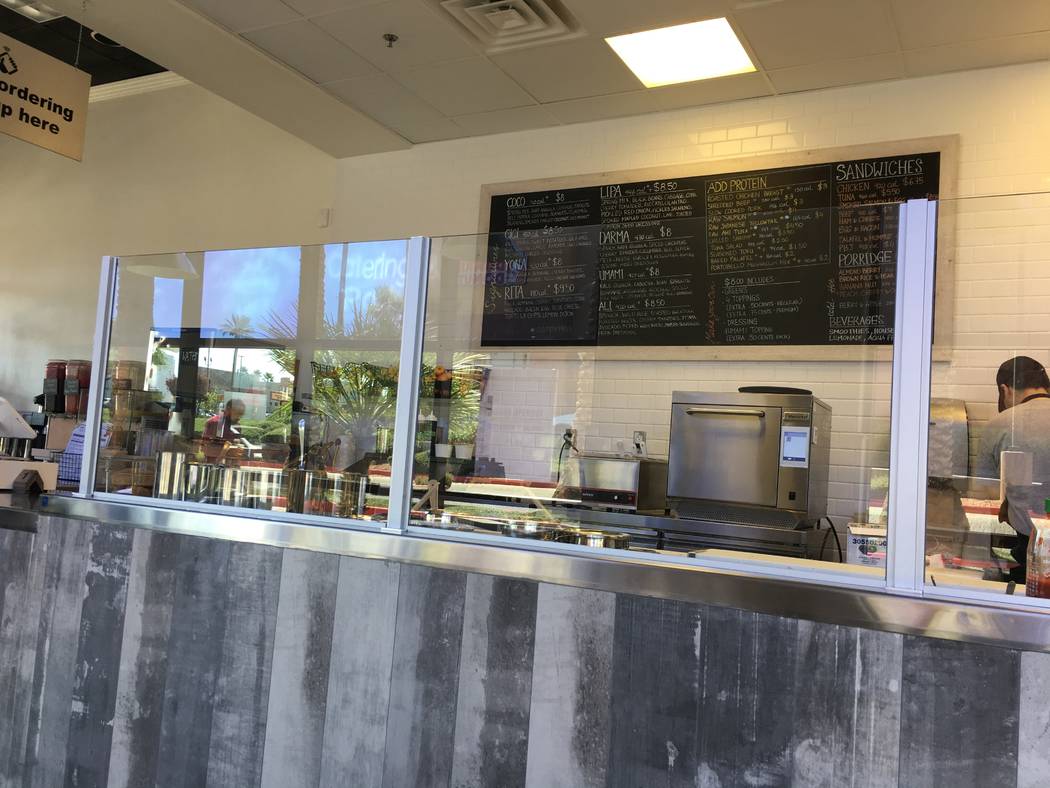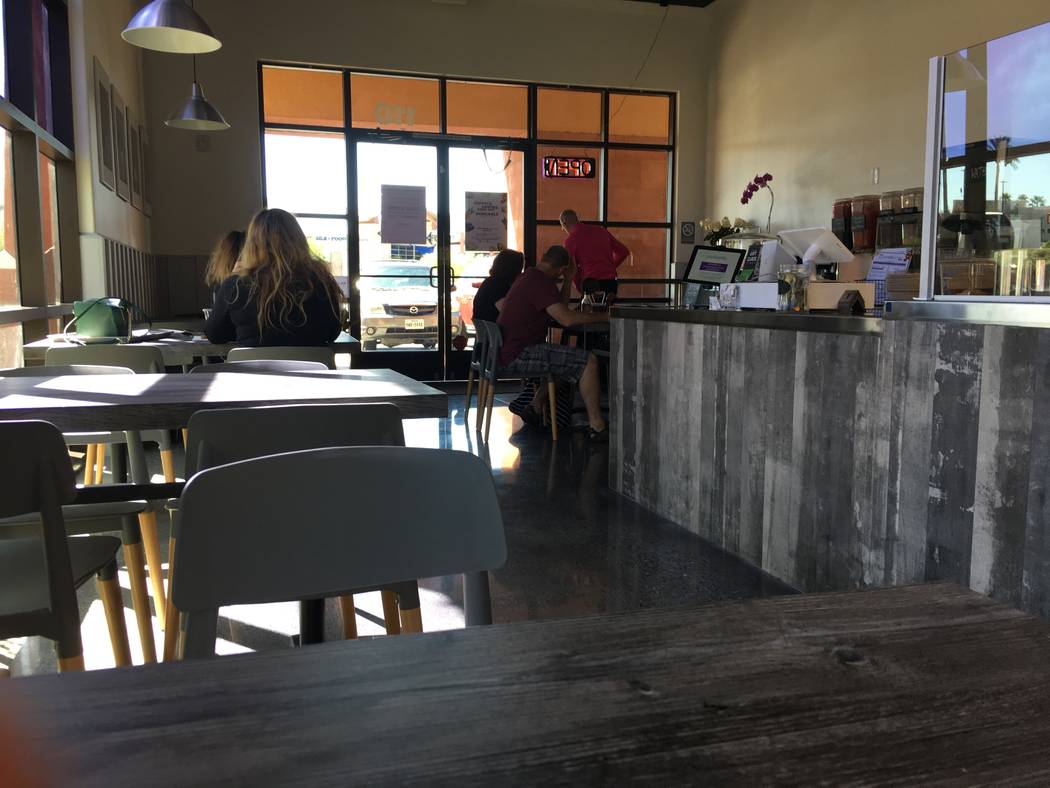 The purple potato, a popular crop in the Philippines, is a favorite, healthy snack of manager Ramir DeCastro, and is the influence behind the Purple Potato restaurant, he said.
"Purple potato means a healthier potato, a healthier option," DeCastro said.
The Philippines native is also an executive chef at Yonaka Modern Japanese, which owns Purple Potato.
Purple Potato opened in Henderson on Sept. 17, off of Eastern Avenue, south of St. Rose Parkway.
The idea for a healthy, affordable spot started, DeCastro said, when chefs at Yonaka would not eat until after the restaurant closed, leaving them with only late-night fast-food options.
"The lifestyle of a chef is you don't eat at the right time," DeCastro said. "You eat after everybody eats, which is late at night, and all that's available to you is fast food. It's very bad for your health."
Workers at Yonaka started having "family meals," in which a chef would cook a healthy dinner for the rest of the workers; that idea expanded to become Purple Potato, although it's not open late.
"We wanted to share that since we are not doing anything during lunchtime," DeCastro said. "A student to a CEO can come in, have their salad. We want (it) to be fast, one, two minutes, you'll be eating already. Fast, affordable, fresh."
The menu includes bowls and wraps, sandwiches, porridge, smoothies and vegan pastries. Bowls have a base of quinoa, rice, or leafy greens, and include a protein of chicken, beef, falafel or tofu. Bowls can be topped with dressings, such as sesame orange miso, balsamic maple or a lemon or lime squeeze.
Bowls cost $8-$9.50, and the cici bowl, with kale, spinach, sweet potatoes, apple, goat cheese, almonds and dried cherries, is the most popular on the menu, DeCastro said. Toasted sandwiches cost $5-$8.50, and the porridge and smoothies cost $6-$7.
Contact Diego Mendoza-Moyers at dmendozamoyers@reviewjournal.com or call 702-383-0496. Follow @dmendozamoyers on Twitter.
Purple Potato
Where: 10090 S. Eastern Avenue, Suite 110
Hours: 9 a.m.-8 p.m. daily
Contact: 702-685-7338
Social Media: facebook.com/PurplePotato