Raiders to unveil rare rum to celebrate 1st Super Bowl win
Updated January 7, 2023 - 9:41 am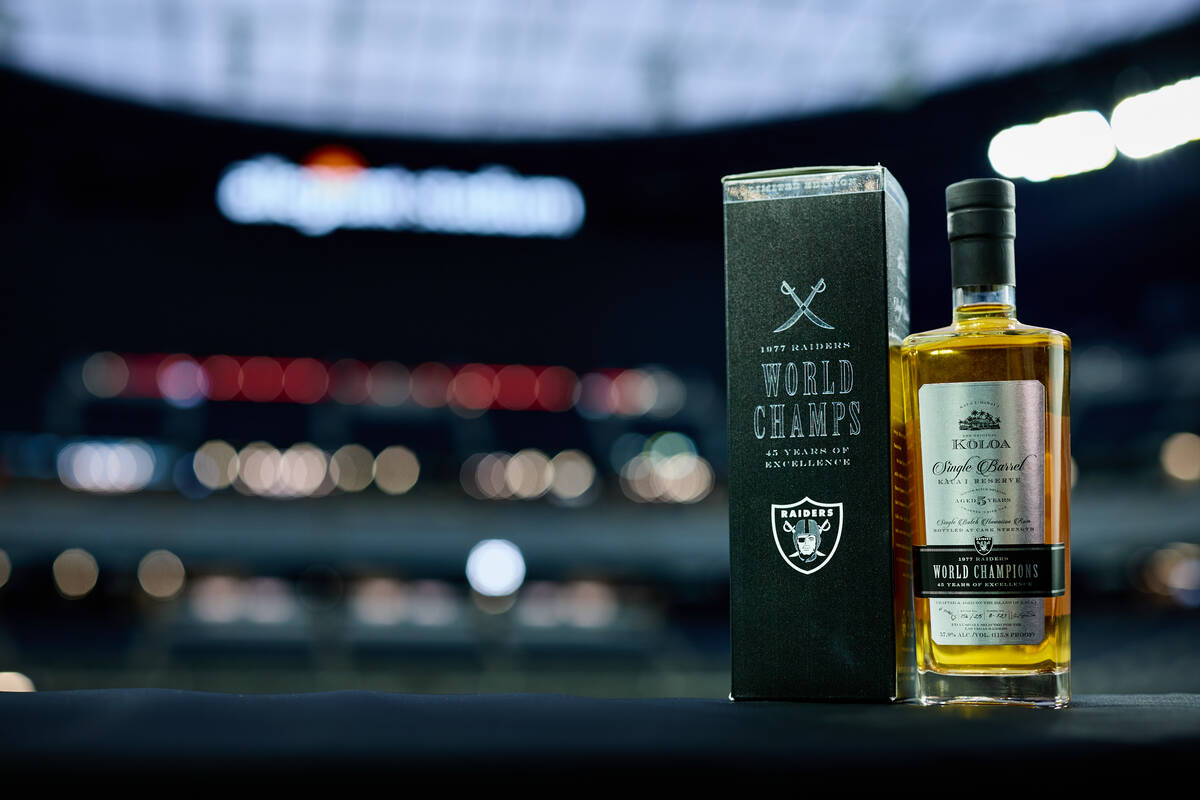 This weekend in 1977, the Raiders (then the Oakland Raiders) won the first of three Super Bowls with a 32-14 win over the Minnesota Vikings.
To celebrate the anniversary of that victory (on Jan. 9, 1977), the Raiders are joining with Koloa Rum Company of Hawaii to issue a limited-edition Kauai Reserve Five-Year Single-Barrel Aged Rum with a commemorative bottle and box. Since 2021, Koloa has been the official ultra-premium rum of the Raiders.
On Saturday at Allegiant Stadium, before the Raiders play Kansas City, Raiders and Koloa Rum officials will unveil the limited-edition rum to fans and to several Raiders alumni from that first championship game.
Only 300 bottles of the rum will be sold and only in Nevada. The rum can be purchased for $159.99 at Lee's Discount Liquor, 4230 S. Rainbow Blvd. From noon to 3 p.m. Sunday at the store, a bottle signing is taking place featuring Raiders alumni Mike Siani, Henry Lawrence and Mike Rae.
"This exciting collaboration marks our first commemorative product release — momentous for Koloa Rum Company — and we're happy that we can bring the spirit of aloha to Raiders fans on the ninth island," said Bob Gunter, president and CEO of Koloa Rum Company.
"We look forward to continuing to partner with Koloa to celebrate the rich history of the Silver and Black," added Sandra Douglass Morgan, president of the Raiders.
Koloa Rum is distilled in single batches from Hawaiian cane sugar, aged in charred American white oak barrels at the distillery on Kauai, then bottled at cask strength.
Contact Johnathan L. Wright at jwright@reviewjournal.com. Follow @ItsJLW on Twitter.