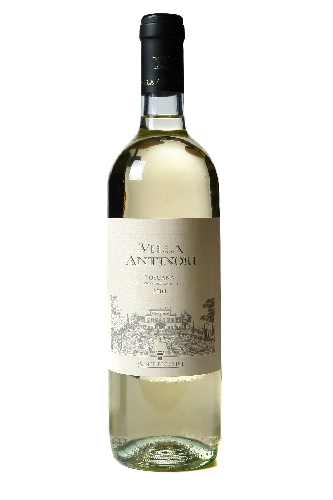 This year was another banner one for the wine consumer. Prices continued to tumble. After years of profiteering by producers, especially in the $30-80 per bottle range, they have now come to terms with the fact that people demand to drink well for less. The new psychological barrier for retail wine is clearly $10 per bottle.
My selections for Wines of the Year are naturally both in the super value category, delivering plenty of bang for the buck.
In the past year, I have tasted around 1,250 wines in order to determine the 52 that would make it into this weekly column. The finalists included 40 red wines and 10 white wines, as well as the two bubblies from last week's column. This is a dramatic departure from the trend in years past, where a 6-1 ratio has been the norm. There have been some great buys in the white wine category this year.
Of the wines that were selected for the column, 12 countries were represented. This is again a nicely diverse group, showing how the world is getting smaller these days, especially when it comes to wine values. America came out on top with 14 wines reviewed, but only slightly ahead of France with 10 wines
As for the Wines of the Year, the selection criteria include quality, value, breed and overall experience, as well as availability.
Here is the Red Wine and White Wine of the Year:
Red Wine of the Year is Lapostolle Casa Cabernet Sauvignon 2007, which comes from that perennially overachieving French-owned winery Casa Lapostolle. This is one of the great go-to wines from the best appellation in Chile. It was reviewed in March. It is a blended cab with added "spices" from classic French varietals that all add small but important flavor elements.
This wine is a deep purplish red color with an opaque crimson core, going out into a saturated ruby-red rim definition with medium-high viscosity. It has immediate olfactory components that are really expressive. There are wonderful notes of crushed pure black currant, eucalyptus hints, blackberries, black plums, phenols, fruit-driven minerals, cracked pepper, sweet tobacco, spice box and cedar wood.
It is a good chewy wine on the palate, with a delicious attack of black currants, wild cherries, loganberries and soft sweetish blueberry notes going into a greatly balanced mid-palate that again shows so much character in this wine. The finish is very impressive, lingering for a good 20-plus seconds with lovely delineation of black fruits, supple tannins and hints of concord grapes.
It is a great wine in every vintage and it meets all the criteria necessary to become the Red Wine of the Year for 2010.
White Wine of the Year is Villa Antinori Toscana Bianco 2008 from Italy. It is from one of the legends in the wine business, the Antinori family of Florence. It was reviewed July 21.
Having been at it since 1385 in an unbroken line, with Piero Antinori being the 26th generation, one must assume they know a couple of things about winemaking.
This Villa Antinori Bianco wine is a very faint yellow color with a greenish, almost chartreuse hue, completely clean and clear throughout with a glass-clear meniscus at the rim and light viscosity. On the nose, it brims with citrus-laced minerals, wet limestone, green apple skins, fresh churned butter, bright white fruit and some notes of Bosc pears.
On the palate, there are freshly spooned applesauce, powerful mineral elements with stony white fruit and again some pears dominating with hints of chalk and citrus rind.
It is a wine that is entirely made without the use of wood, and although it has gone through both alcoholic and malolactic fermentation, it remains highly balanced and very different than for example sauvignon blancs from California. The fruit and the acidity are in complete harmony and this refreshing wine finishes delicately with a kick of minerality.
Again, an absolutely worthy White Wine of the Year 2010 winner, as it is one of the classic white wines from Italy.
Since I do not foresee an immediate improvement in the general economic situation in this country, wine prices should continue to stay moderate to low.
Red Wine of the Year: Lapostolle Casa Cabernet Sauvignon 2007
Grape: Cabernet sauvignon (85 percent), syrah (8 percent), carmenere (5 percent), cabernet franc (2 percent)
Region: Rapel Valley, Chile
Vintage: 2007
Price: $ 9.99 per bottle.
White Wine of the Year: Villa Antinori Toscana Bianco 2008
Grape: Trebbiano (40 percent), malvasia (30 percent), pinot bianco (15 percent), pinot grigio (15 percent)
Region: Tuscany, Italy
Vintage: 2009
Price: $ 9.99 per bottle.
Gil Lempert-Schwarz's wine column appears Wednesdays. Write him at P.O. Box 50749, Henderson, NV 89016 or e-mail him at gil@winevegas.com.