Revealing the secrets of Las Vegas restaurant history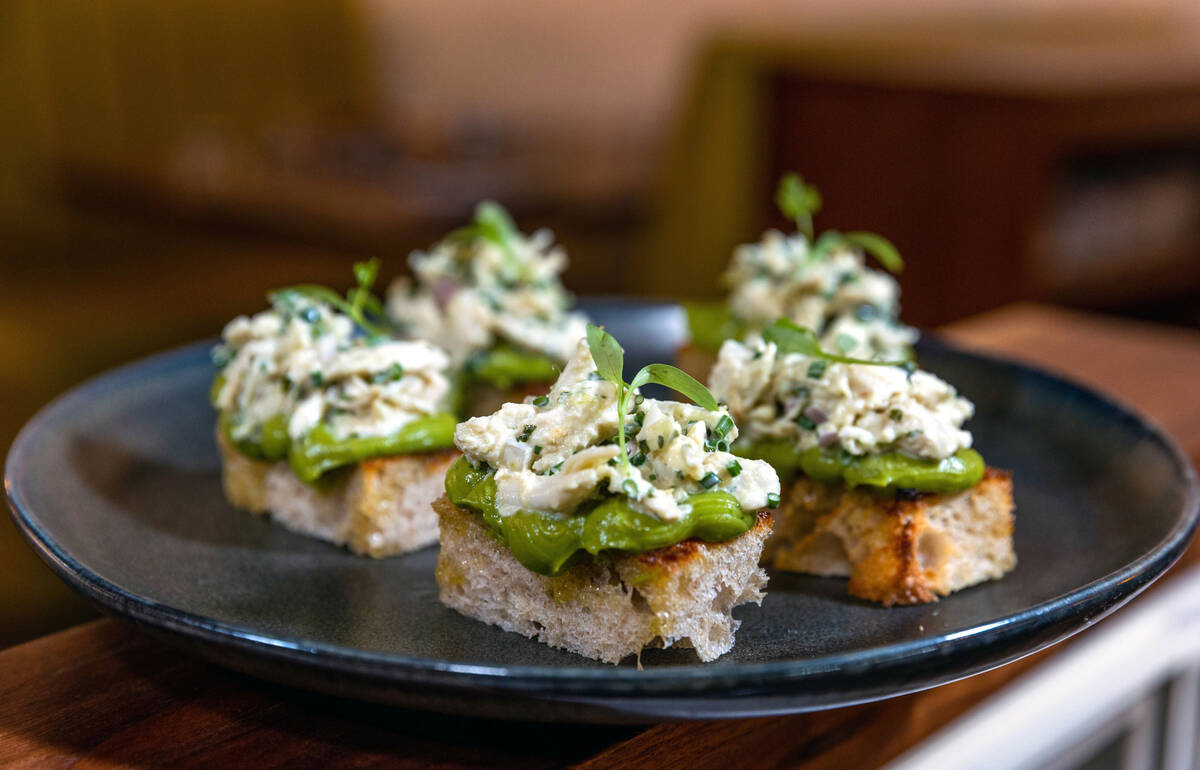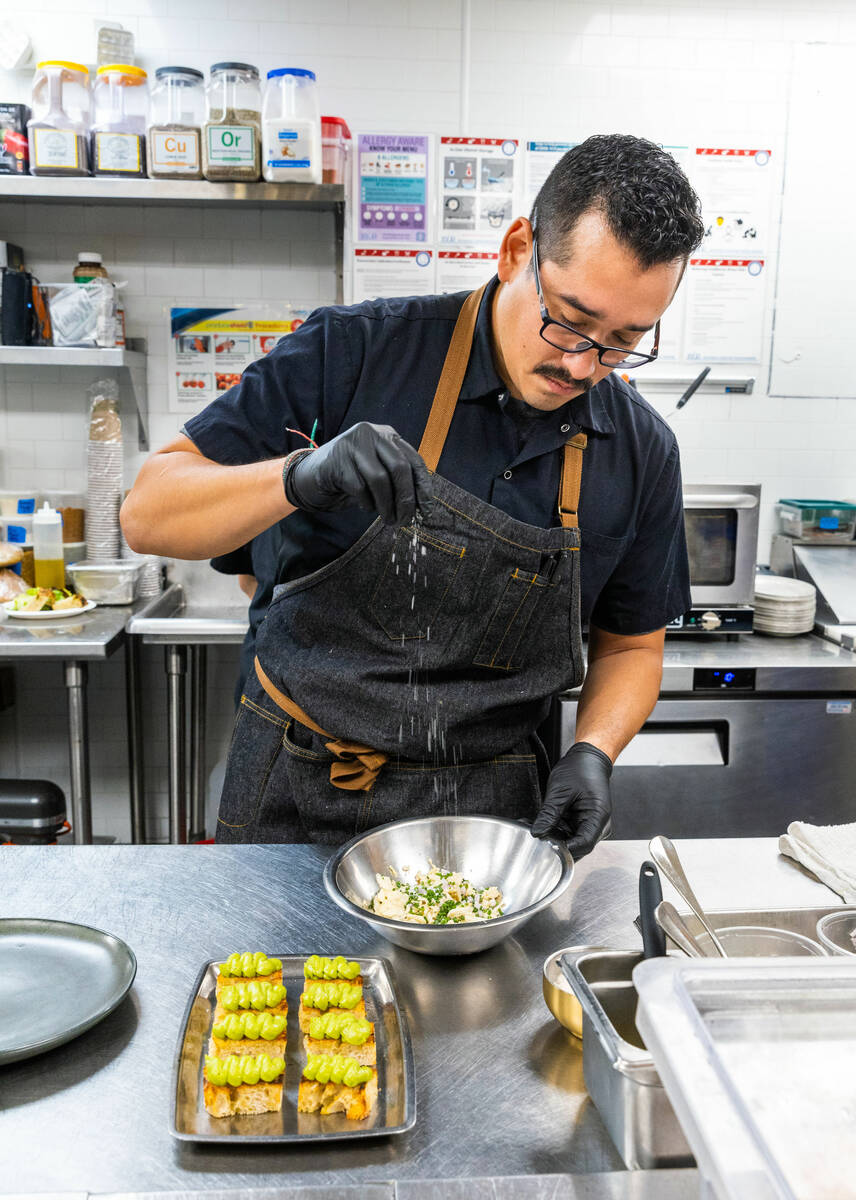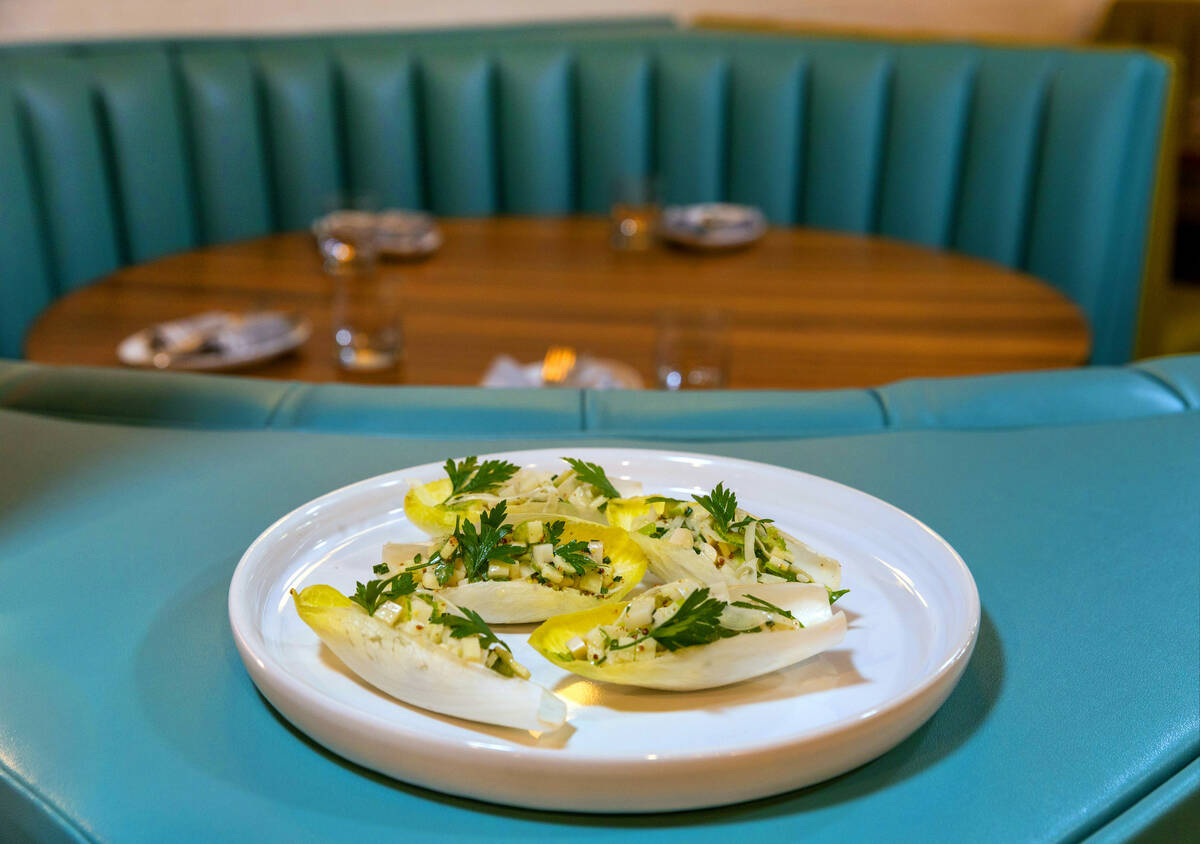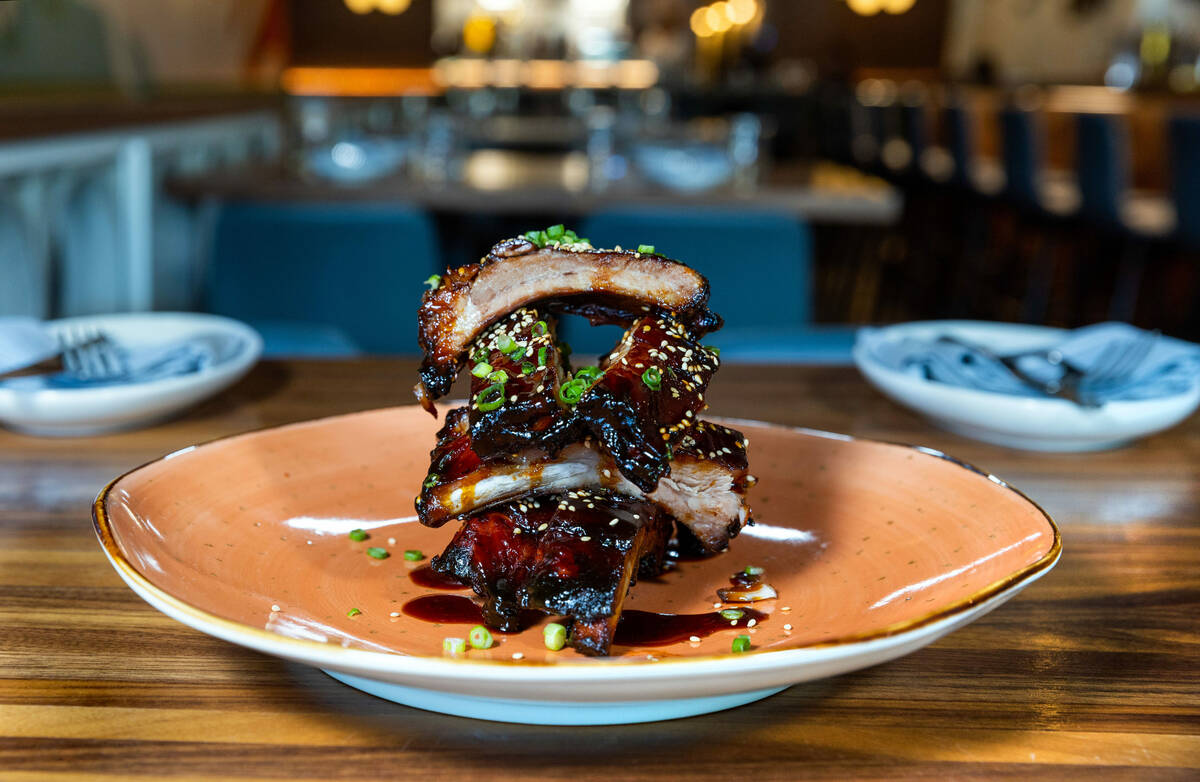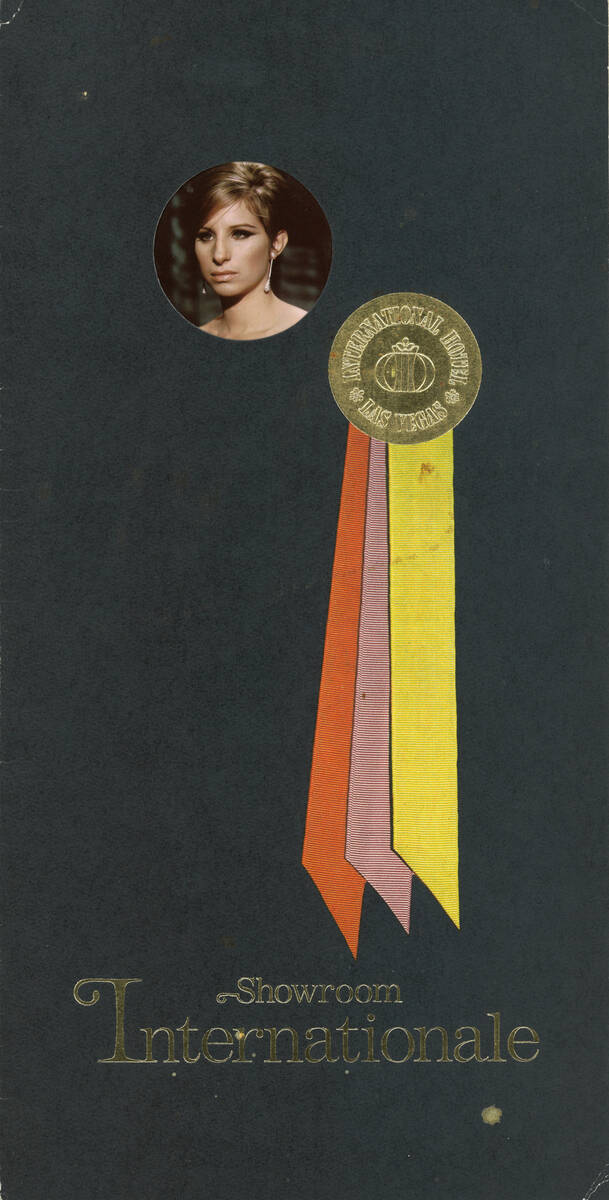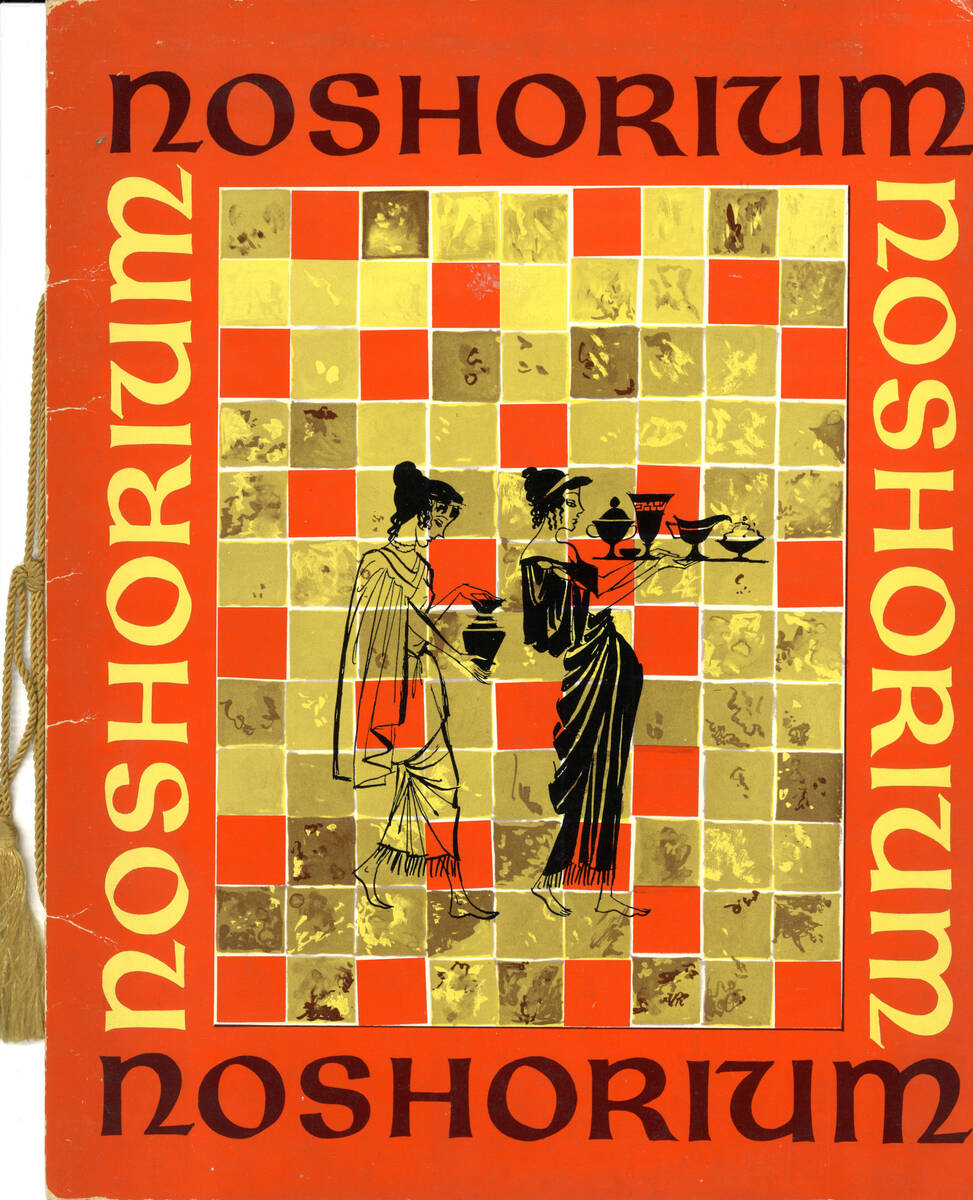 The creation story goes something like this: Spago opens in 1992, launching the modern era of food and drink in Las Vegas, eventually bringing us to our current moment of celebrated chefs and party brunches, ziggurats of caviar and cuts of pampered beef, cocktails as ornate as Fabergé eggs and serious global cooking on and off the Strip.
This creation story is at once historically accurate and historically limited. Despite the city's onetime (and stubbornly sturdy) reputation for bargain shrimp cocktails and cheap buffets, the Vegas experience has long featured fine food and drink.
"It has always been part of the entertainment," said Sarah Lohman, a Vegas resident and food historian whose most recent book, "Endangered Eating," about vanishing native foods in the U.S., drops at the end of October.
On Oct. 5, Lohman is joining with Main St. Provisions, the Arts District restaurant owned by Kim Owens, to present "Food Through the Ages: Tasting Las Vegas Food History," with a focus on the midcentury of the 1950s to 1970s, when Vegas grew into a prime travel destination.
The event, part of the Neon Museum's Duck Duck Shed celebration of Vegas architecture and culture, combines midcentury cocktails (classic and updated); midcentury dishes (traditional and modern versions) prepared by Main St. executive chef Adrian Garcia; and discussions by Lohman about her culinary research, the origins of the dishes and the development of dining in Vegas.
"I want Las Vegans to be really proud of our culinary legacy," Lohman said. "I also wanted to show what high-end dining looked like at that time. We like to laugh at some of the foods of the '50s and '60s, but that was when we were forming our modern cuisine. Let's celebrate our heritage as a food and entertainment capital."
In advance of the talk and tasting (details/tickets: duckduckshed.com/events), the Las Vegas Review-Journal sat down with Lohman to dish midcentury dishes. This interview has been edited for length and clarity.
Las Vegas Review-Journal: For your talk, you researched the Neon Museum collection and other collections and archives. What are some things you discovered?
Sarah Lohman: A lot of midcentury Vegas restaurants encouraged you to take the menus as a souvenir. The peephole menus, like the Barbra Streisand menu from the Showroom Internationale at the International, they seem to have had a moment in midcentury. Some menus had capon, partridge or pheasant. When you see game on a menu, you know it's a special occasion thing. There was kirsch on everything.
One of the greatest sources of inspiration was the Nevada Power Company booklets of recipes from casino chefs for Christmas from the mid-1960s to the mid-1970s.
One of the most interesting cookbooks I looked at was a Boulder City cookbook from the 1930s, when the Hoover Dam was being built. The recipes are listed by the person who submitted them and where they're from. One page has tamales; the next page has brats.
The tasting menu (14 dishes and drinks) starts with shrimp cocktails, something widely associated with Nevada.
Every Las Vegan knows the shrimp cocktail. It's from the 1920s. The recipe I pulled is from the Aug. 7, 1929, edition of the Review-Journal, for a suggested summer dinner menu. The invention of the refrigerated railroad car leads to the invention of Las Vegas. Being a railroad layover meant that we had access to ice and access to luxury goods. Like shrimp potentially coming from L.A. and potentially farther abroad.
The passed appetizers include sourdough toasts topped with avocado mousse, a hillock of lump blue crab and speckles of sea salt. This dish feels very canapé and very au courant. What inspired it?
This one is from the stuffed avocado at Noshorium restaurant in Caesars Palace in the late 1960s. Avocado had a moment in the midcentury because the avocado industry was picking up in California. It's the past of stuffed avocado meets a present take on avocado.
What about chicken liver and bacon mousse on toasted rye? This bite feels more traditional.
It was inspired by chopped chicken liver from the old Riviera Showroom. It's a take on devils on horseback. Some of the casinos were Jewish coded. Some showroom menus were kosher-style: not kosher but no shellfish. So, that meant not putting lobster on the menu, not putting shrimp on the menu, putting on chicken liver instead.
The tasting offers a modern version ribs: St-Louis style with spicy barbecue sauce. What about the midcentury version?
It's ribs Aku Aku-style with Hawaiian pineapple glaze. The recipe is from a Hawaiian cookbook. Aku Aku was a tiki restaurant in the Stardust open from the 1960s to the 1980s. Tiki is fraught. It is a cuisine built on appropriation. But in some ways, some great dishes were created.
The popularity of tiki (comes out of) WWII American servicemen being stationed throughout the Pacific Islands, and Hawaii was on its way to statehood in the 1950s.
What about cocktails?
One of the things midcentury is not known for is its cocktails, outside of tiki. (The menu includes classic and modern mai tais.) The whole cocktail culture is now hitting a peak in Las Vegas.
What is a midcentury dish ready for a comeback? Please don't say anything in aspic.
No, not aspic (laughing). But Black Forest cake is due for a revival. I mean, chocolate and cherries? Come on.
Contact Johnathan L. Wright at jwright@reviewjournal.com. Follow @JLWTaste on Instagram and @ItsJLW on X.