Rick Moonen talks restaurants closing, moving off Las Vegas Strip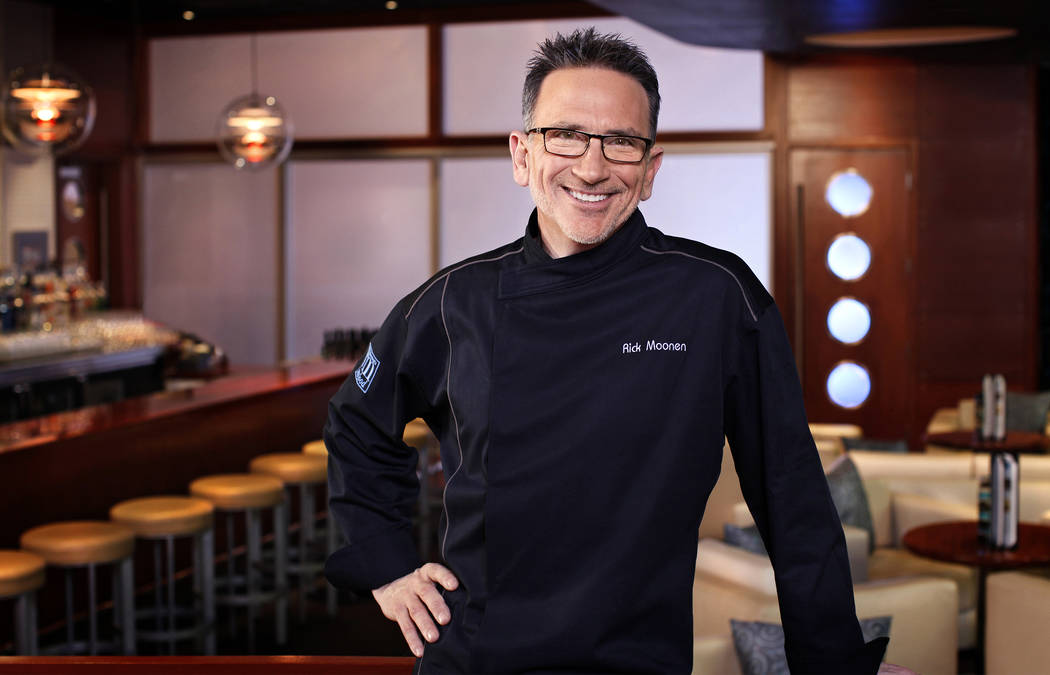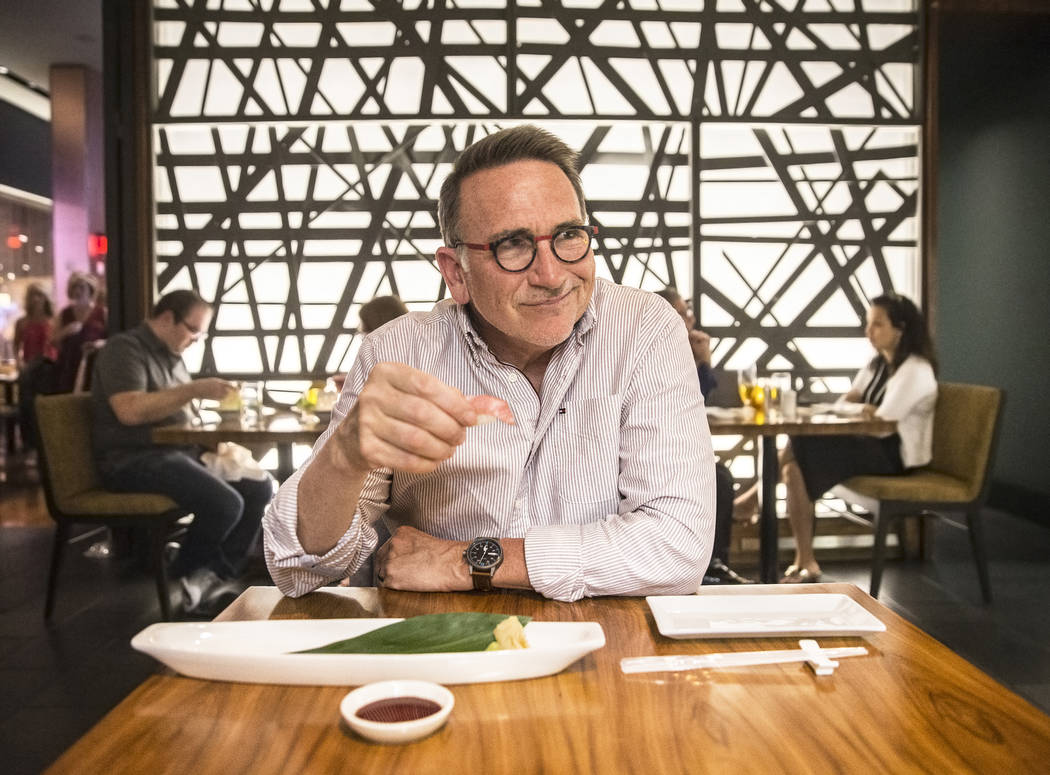 Rick Moonen shocked many in the restaurant world on Saturday when he announced the closing of his two Mandalay Place restaurants. After taking a few days to let his emotions play out, Moonen looks back on his time in Las Vegas and contemplates his future.
Review-Journal: What comes to mind when you look back on your 14 years at Mandalay Place?
Rick Moonen: My memories and experiences at Mandalay Bay have been fantastic. Seriously. I've had such success there. We hosted so many parties, supported so many charities, created so many relationships. Sometimes it just becomes a moment in your life when you have to reinvent yourself. And that's where I'm at right now. And I'm really excited. I have nothing but great memories. And it just became time to move on.
You've employed some talented people in your restaurants over that time. That has to make you proud.
It makes me so proud. It puts goose bumps on my body. It's hard for me to go to any fine dining restaurant in Las Vegas and not know at least two or three people who have worked for me previously. I'm super proud of that. And I'm (still) placing some amazing wonderful, loyal employees, one by one, wherever I can place them.
What's next?
I have five concepts right now on the table that I'm talking to some people about. I'm excited to do something downtown and in the Arts District. I'm excited to do some other spaces that might not be as big.
17,000 square feet, and all your eggs in one basket, I might not ever do that again. Because you're kind of trapped. And at this point in my life, I'm 62, I have the freedom to do what I want. And I can express myself more freely without having to worry about (having) 130 people on my staff. I can mentor more and embed myself in my concepts more honestly.
When you work in a casino, you're working in the tightest HOA community you've ever been in your life. Every move you make has to be approved, and everything has to be fair to everybody.
So you see off-Strip dining in your future?
Nothing has excited me more. I want to be on the fringe, developing parts of Las Vegas off the Strip. I want to embed my name in an area where I'm going to be appreciated, understood and be able to do what makes me the happiest in my life. And that's just cooking great, honest food and not overcharging. I'm sick and tired of (people) charging $39 for tilapia. I got into the industry because I love what I do. I want to be able to deliver honest, real Rick Moonen food. It got away from me in the big casino. And now I get to return to the roots of who I am. It's pretty darn exciting. And you're going to see some fun stuff. I promise you.
Unlike many celebrity chefs, you have lived in Las Vegas full time since you came here to open your first restaurant. Why do you stay here?
The thing I love about Las Vegas is that the community is so tightly knit. It truly is. And with the announcement of me shutting down both of my restaurants simultaneously, the outcry of support … my phone blew up. Everybody was texting me. But I couldn't talk to anybody.
So I feel very comfortable in Las Vegas. I love Las Vegas. And I'll never leave Las Vegas, not permanently. I might find a place someday on the water because I love the ocean. But it won't be 12 months a year.
Contact Al Mancini at amancini @reviewjournal.com. Follow @AlManciniVegas on Twitter.