Robinson nurtures growth of Clark County Extension's research orchard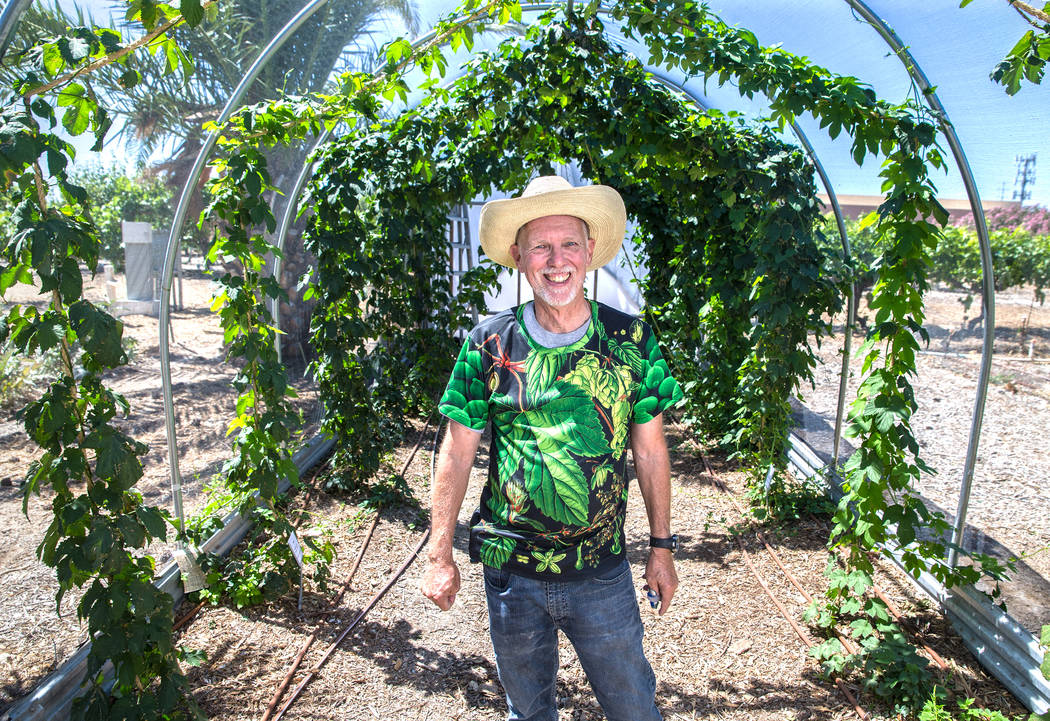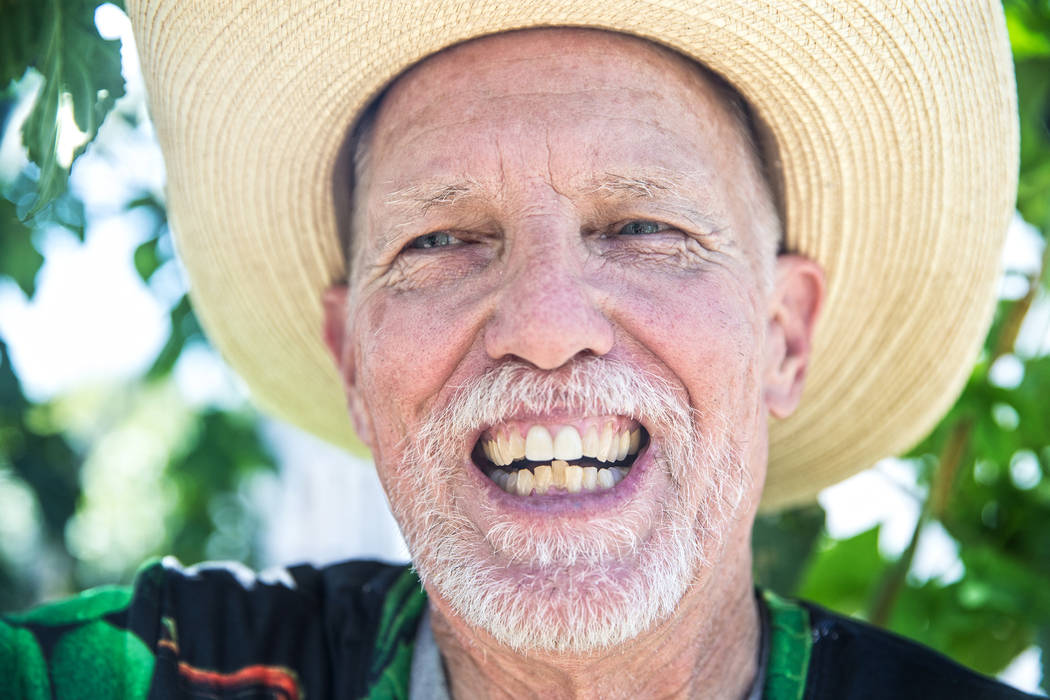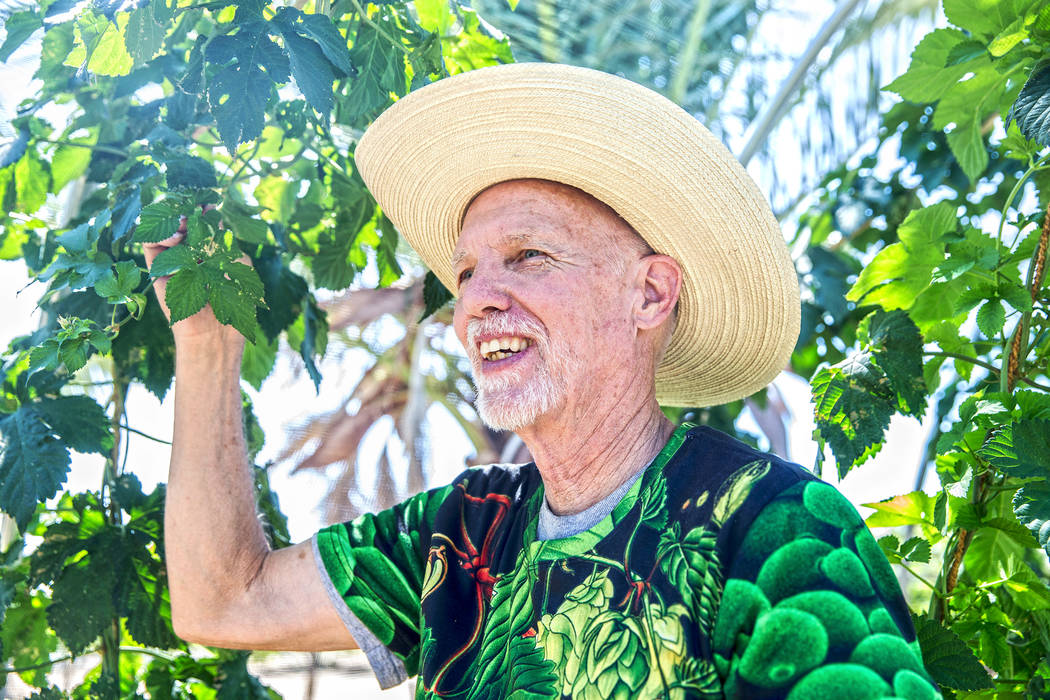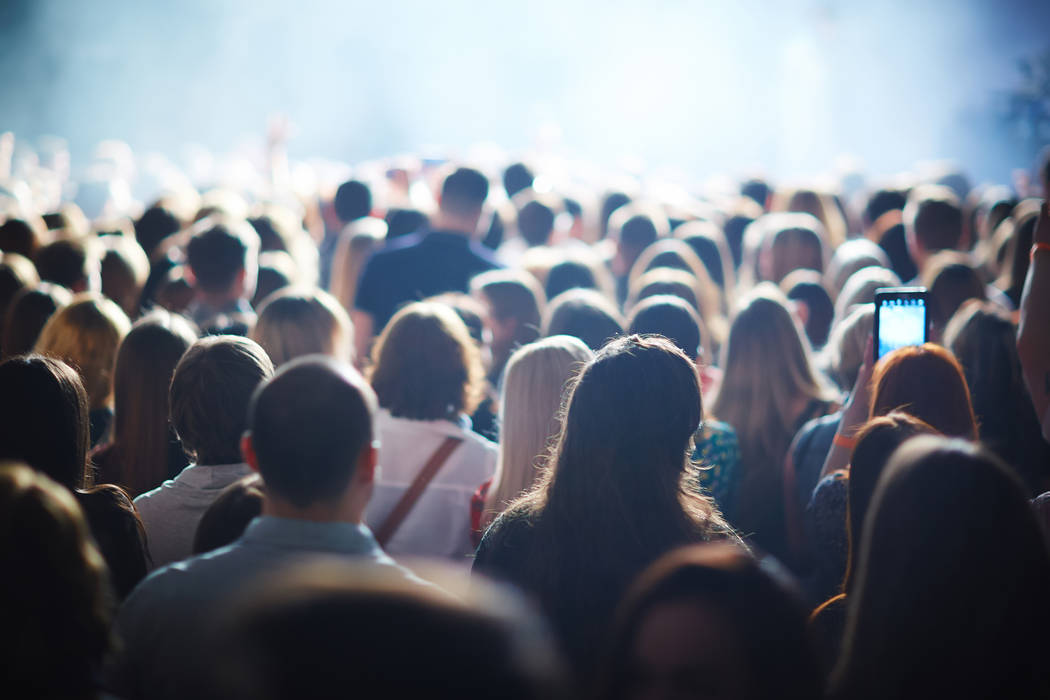 Vegas Voices is a weekly question-and-answer series featuring notable Las Vegans.
While growing fruits and vegetables in the desert is certainly "a little bit more of a challenge," M.L. Robinson's work proves the right crops can flourish in Southern Nevada.
As a specialist and associate professor with the University of Nevada Cooperative Extension, Robinson oversees Clark County Extension's Research Center and Demonstration Orchard in the north valley. The Florida native and Brigham Young University graduate also teaches classes at the Extension Service, including part of the Master Gardener program, and works with the naturalist program.
Work at the orchard (which is about 10 acres, five of which are in use) helps determine which plants — for example, which of dozens of varietals of garlic — do best in Southern Nevada's climate.
The small staff works closely with a pool of about 30 volunteers. Some of the volunteers are Master Gardeners, but others are people who stop to buy surplus fruits and vegetables when they're available, or take an Extension class.
"They say, 'Oh, I like this; can I volunteer here?' " Robinson says. "The answer is 'Yes, you can.' "
Those interested in volunteering or learning more about Cooperative Extension and its programs or the orchard (open from 8 a.m. to noon Tuesdays, Thursdays and Saturdays at 4600 Horse Drive) can call 702-222-3130.
Review-Journal: What brought you to Las Vegas?
Robinson: The job. I'd been with extension in Florida — the one I grew up with — and then I went on to working in other areas, and when this opportunity came up, I took it.
How does horticulture here differ from that in other parts of the country?
It's a little bit more of a challenge here, of course, because we're in the middle of the desert. People think all you have to do is pour water on it and they can grow it. So you have people wanting to grow blueberries and azaleas and things. Part of the problem is the big box stores get all this stuff in. Just because they send it here doesn't mean it'll grow here.
When was the orchard started?
Over 20 years ago. My predecessor, Bob Morris, started the orchard. It's a cooperative effort between Cooperative Extension and UNLV. When I came, Dale Devett was a faculty member at UNR but stationed down here. He's transferred to UNLV, and we work with him. We do a lot of projects together and it works out really well.
(The original purpose was to study) water research in the desert climate; it was a lot of turf grass and whatnot. He still does that. We have trees; that's a big project going on right now — the amount of water trees actually use. We talk about taking grass out, and that's important, but we're putting trees and shrubs in; how much water does that use?
We've continued to expand. Right now I'm working on a project that has to do with the use of water in growing wine grapes, drought-tolerant rootstock for wine grapes. …
We look at water conservation; part of that is what kind of food you can grow. Grapes are very adapted to desert and semi-desert climates. We're trying to encourage more wineries, but it's a lot of work. We can sit here and say, "Here are these wonderful crops that you can be growing," but a lot of people don't want to farm, because it's a lot of work.
What are the most unusual things you've grown at the orchard?
We've tried to stay within certain parameters — fruit trees that people are familiar with, because we have a lot of people move in. Bob started this, looking at deciduous fruit trees. We periodically put out a list of the best selections. We also are looking at different varieties of pomegranate. At one time we were looking at nopalitos; it got a little too cold for that, but we're still looking at that in Logandale. I have a few red goji berries in, and I just ordered some black ones we're going to plant. And jujube — Chinese date — Li and Lang (varieties).
Have there been things that ended up just failing?
Blackberries, cherries. Unless you're on Mount Charleston, we really don't recommend that.
What was the most surprising success?
Some of the newer varieties. I don't know if our expectations were low or what, but the pluots and some of the newer stonefruit varieties, we were real thrilled when they were successful.
Are there any specific plants you'd like to experiment with?
I'd like to try more of the desert type of plant materials. Olives are becoming a really popular crop (in some areas). I think there's real potential here, obviously not in the city but outside. Figs are something I'd like to do more of.
How does the orchard contribute to life in Southern Nevada?
It's a training area. We're trying to do more and more classes, but we don't have a very large classroom. We do an annual fruit tree sale where we bring in bare-root trees in varieties that are difficult to find at local nurseries. Training and education, pruning classes. We can educate the public on how to prune their own fruit trees, and they help us prune ours.
Do most members of the public know about the orchard?
Unfortunately, no. It was kind of kept quiet for the longest time, and I try to let people know. A lot of times people think we are Gilcrease (Orchard, which is nearby), but we're really a research center. But we work with Gilcrease; we have a very good working relationship with them. We try to do that with as many people as possible; we try not to compete, we'd rather work together.
Contact Heidi Knapp Rinella at hrinella@reviewjournal.com or 702-383-0474. Follow @HKRinella on Twitter.
Getting to know: M.L. Robinson
Place in Las Vegas you always take visitors
"I like to take them to the botanical gardens here (at the Extension office near Windmill Lane and the 215 Beltway). If they have horticultural or agricultural interests, I like to take them to the research center in North Las Vegas. We have had groups from all over the world come and visit up there."
Favorite movie
"A real old movie (1985) called "Water." It's about a tropical island in the Caribbean. I used to work there. It's a comedy. It's about the British empire ruining this little island that wants independence. Fred Gwynne plays an oil tycoon who tries to take over and the water runs out. It's about using your resources correctly. I also like 'The Bird Cage' and 'Priscilla Queen, of the Desert.' I think those are really funny."
Do you have any phobias?
"Large crowds of people without a good exit plan. And a lack of faith in science, and understanding."
Favorite hiking spot
"Anyplace I can find venomous reptiles. A lot of deserts in Arizona; Red Rock is nearby and wonderful."