Sangria bar coming to Paris Las Vegas in January
December 20, 2017 - 6:10 pm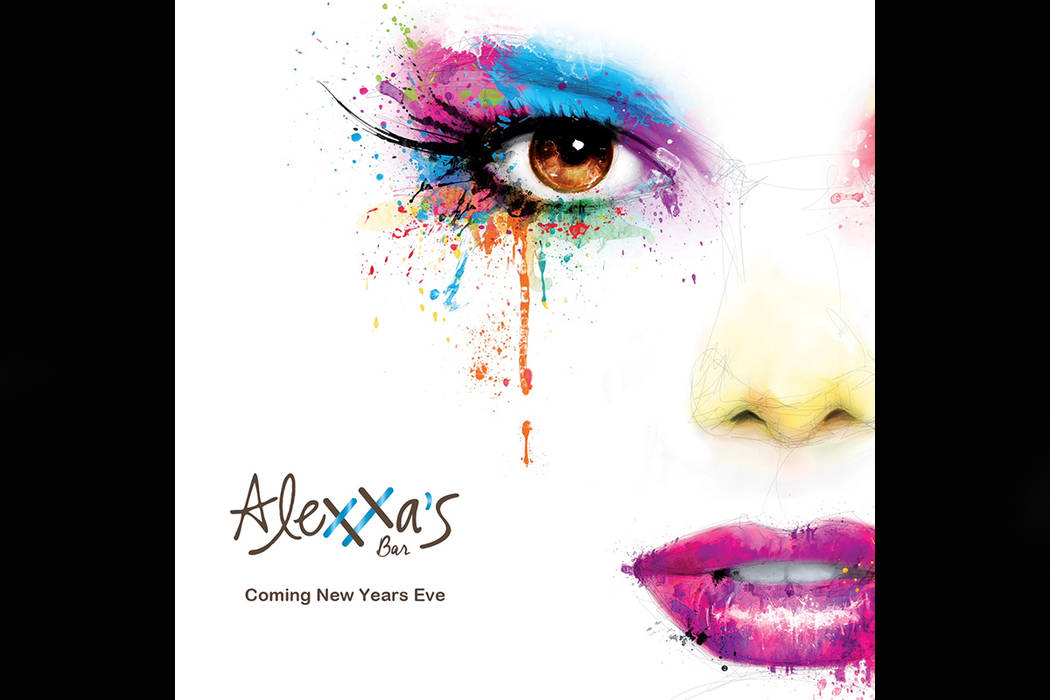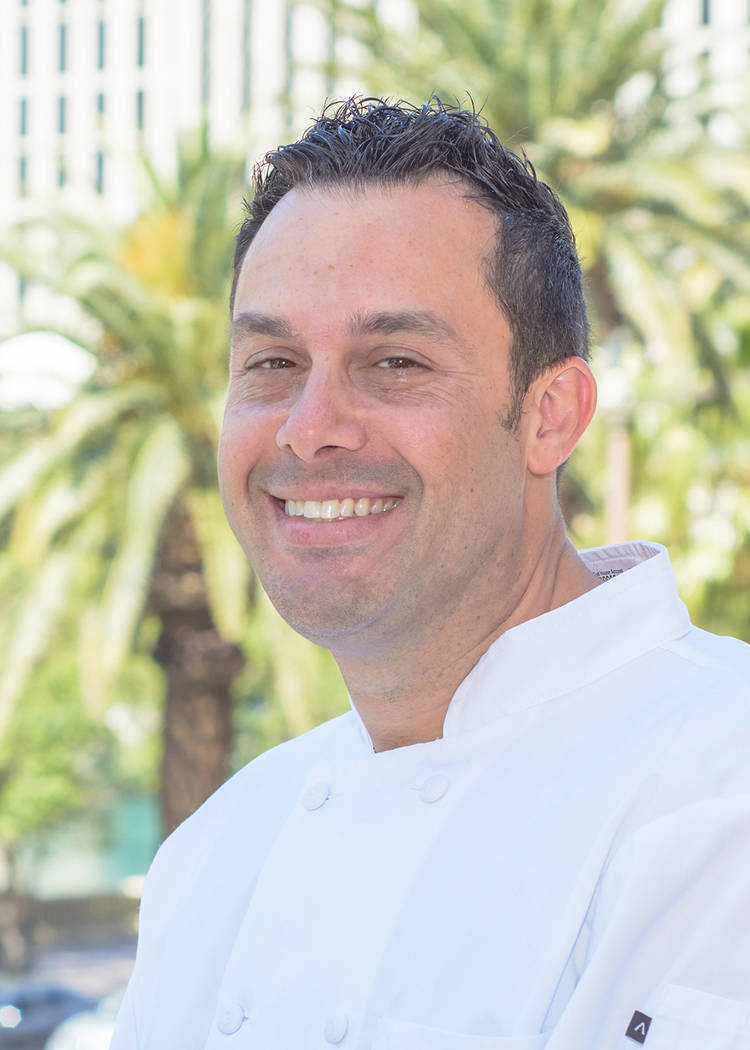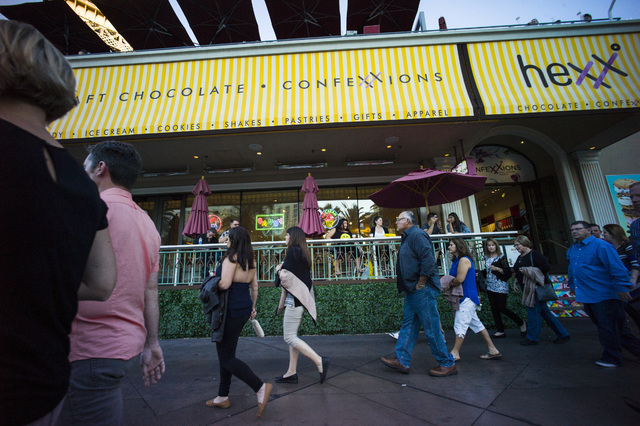 You might not have noticed in the constantly-changing mural of storefronts on the Strip that the candy store at Paris Las Vegas is gone.
For the past six years, first as Sugar Factory and later as Hexx, the southern Strip-front corner of the hotel has sold brightly-colored treats to tourists seeking sugar highs as they strolled our valley's main drag or stopped to watch the Bellagio fountains across the street.
Although the Hexx name remains on the popular restaurant just a few steps to the north, the retail space is under construction and will soon open as Alexxa's Bar.
The upscale watering hole, expected to open in early January, is the brainchild of Matt Silverman and Matt Piekarski, the creative forces behind the Hexx line of bean-to-bar chocolate as well as the Hexx restaurant and its upstairs neighbor Beer Park.
"It's going to be a sangria-themed bar," Silverman says. "It'll have a full cocktail list and specialty drinks. But there are going to be nine different sangrias on the menu."
The indoor/outdoor space will connect to Hexx. It will feature live music several nights a week, and a reel-to-reel tape machine providing the soundtrack the rest of the time. A menu of international small-plates is planned.
While the sangria and small-plates dining format seems a perfect fit for traditional Spanish tapas, the team has decided not to go in that direction.
"We wanted to make sure that it was small plates that encompass different areas of the world," Silverman says.
Hexx chef Carlos Buscaglia (formerly of Due Forni Pizza) is putting together a menu of two dozen savory items and nine desserts. Plans includes falafel with harissa yogurt, crispy tacos, empanadas, mussels with red curry, chicken skewers with a spicy honey sauce, sliders and flatbreads. Not surprisingly, Hexx chocolates are expected to play a role in the sweet selections.
All aspects are designed to appeal to the lounge's fictional namesake.
"Alexxa was the name of our muse for Hexx," Silverman says. "(She's) a fictitious woman who we use as the story of our chocolate, who traveled the world to find cacao beans and bring them back to share with people. She's a world traveler. And we use that as our mindset when we're creating anything in this Hexx arena. So when we built the bar, we said 'Let's make sure that it's somewhere Alexxa would want to take her friends.' "
Contact Al Mancini at amancini@reviewjournal.com. Follow @AlManciniVegas on Twitter.