Seasoning sauces in starring role at Hot N Juicy Crawfish
April 21, 2017 - 12:18 pm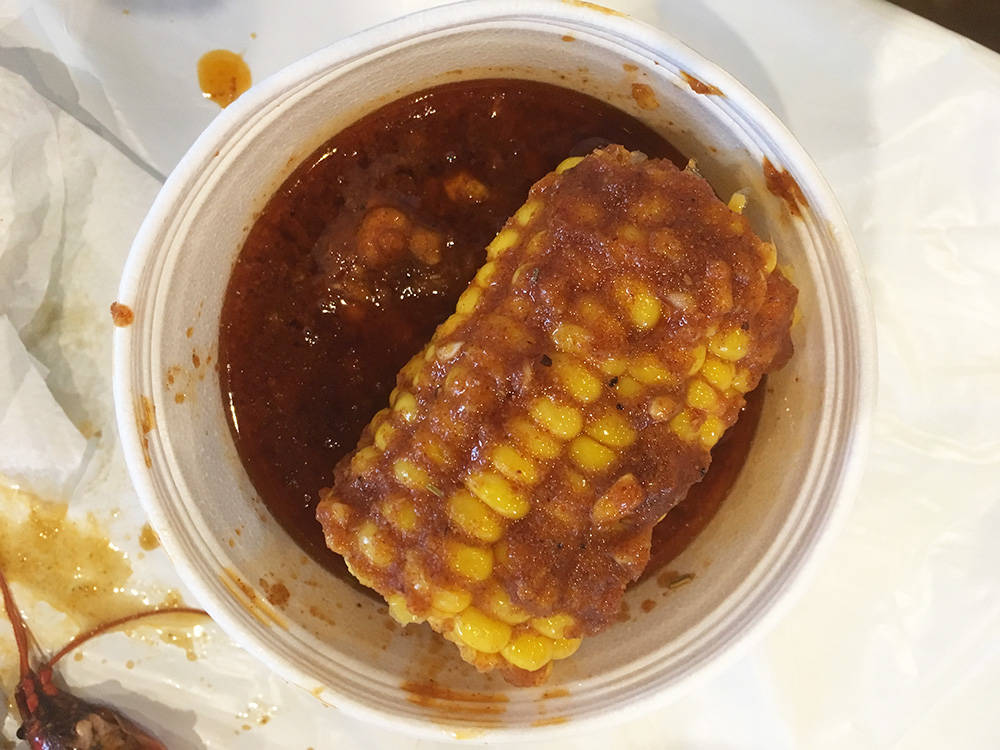 If you like having to work for each morsel of your meal, crawfish is your dream dish.
The namesake offering at Hot N Juicy Crawfish, which has four Las Vegas Valley locations, is tiny, tough to break apart and skimpy on the meat (a hint: look for it in the claws and tail). Fortunately, the chain offers far superior shellfish options, including shrimp, lobster and multiple types of crab and mussels.
Po' boy sandwiches and numerous fried side dishes dot Hot N Juicy's menu, but if a recent visit to Henderson's location on South Eastern Avenue was any indication, seafood by the pound is the most popular order.
It's certainly the most distinctive; those who order it are given plastic bibs that match the plastic table coverings. Both prove necessary, as order-by-the-pound shellfish is served hot in plastic bags, thoroughly soaked in seasoning sauce. No utensils or plates are involved, leaving you no choice but to dispense with decorum and get your hands dirty. How dirty? There are sinks outside the bathrooms so diners can wash their oily hands before touching a door.
Five seasoning sauces are available — Louisiana, juicy Cajun, garlic butter, lemon pepper and Hot N Juicy — at five spice levels. The thick sauce makes it difficult to gauge how fresh the seafood is — which probably isn't a bad thing in the desert.
Hot N Juicy, with its strategically placed televisions and locations and modern pop music, feels like a chain. That's because it is, with locations in the Los Angeles, Phoenix, New York City, Washington, D.C., and Orlando, Florida, areas. As a result, the food doesn't feel like a taste of New Orleans or even Las Vegas, so a sense of authenticity isn't part of the experience.
The dessert menu consists solely of fried brownies — an appropriate conclusion to a meal that helps diners pad their "I've tried that" resumes.
Hot N Juicy Crawfish
Henderson location: 9560 S. Eastern Ave.
Las Vegas locations: 4810 Spring Mountain Road, Suites C and D; 3863 Spring Mountain Road; and 3663 Las Vegas Blvd. South, Suite 590
More information: hotnjuicycrawfish.com or info@hotnjuicycrawfish.com
Social media: Facebook or Twitter