See which culinary team won a Las Vegas restaurant
Updated June 3, 2022 - 1:35 pm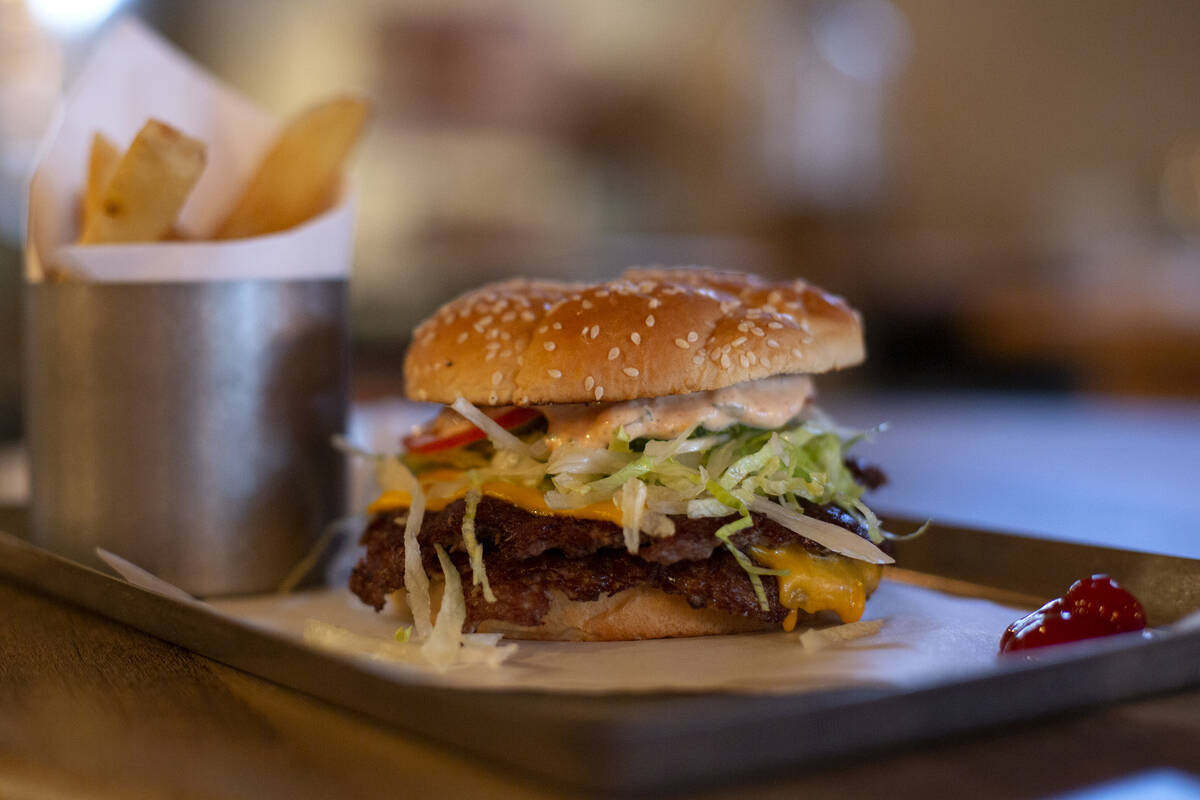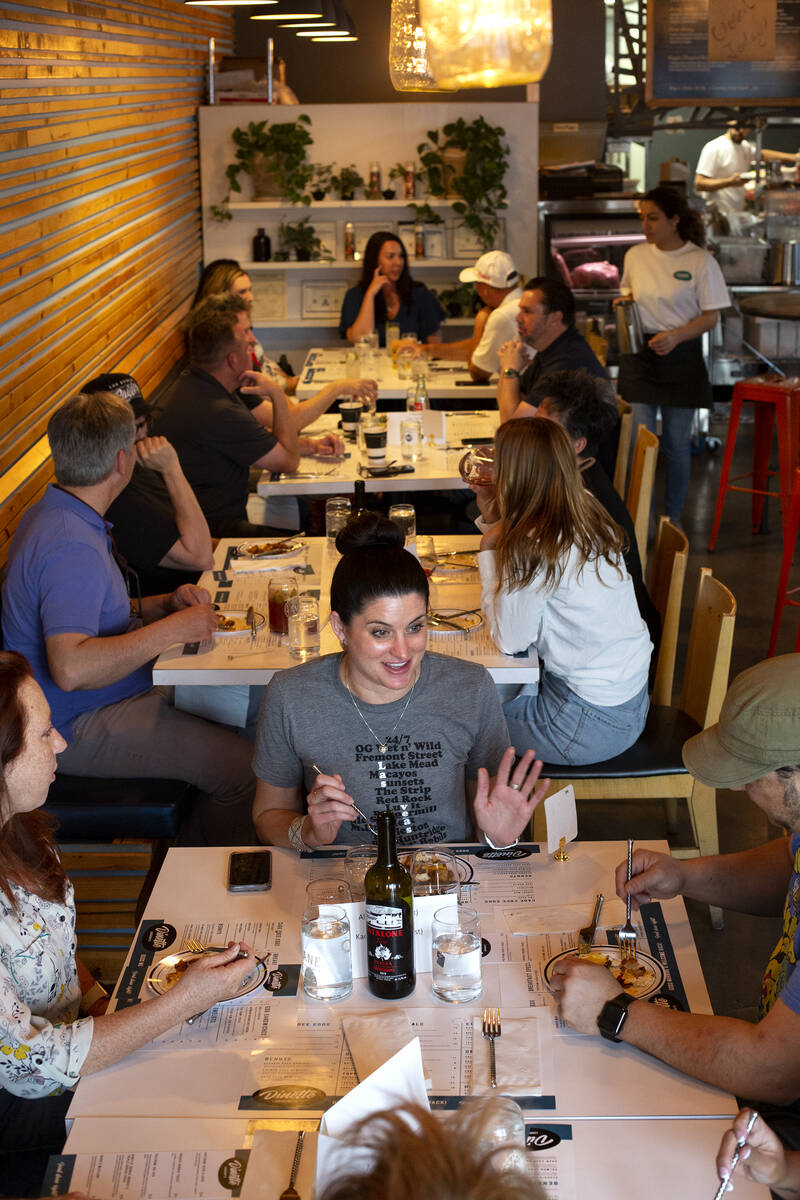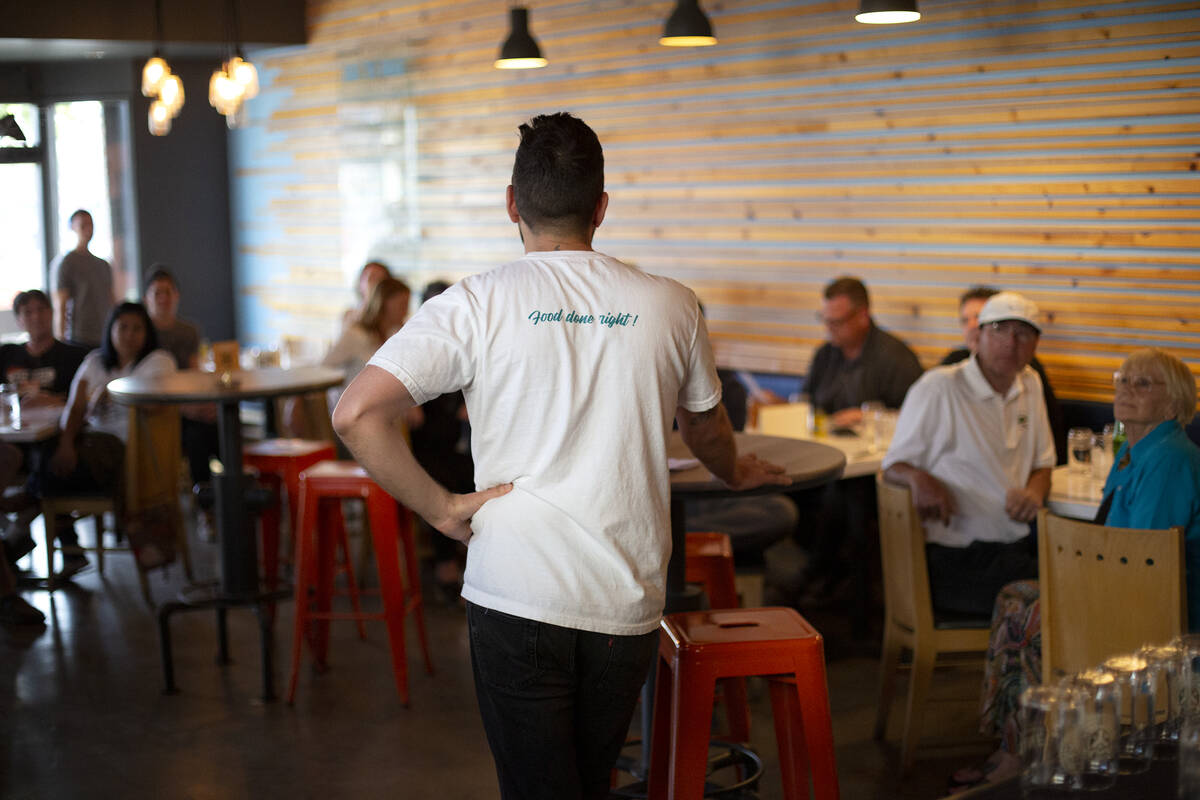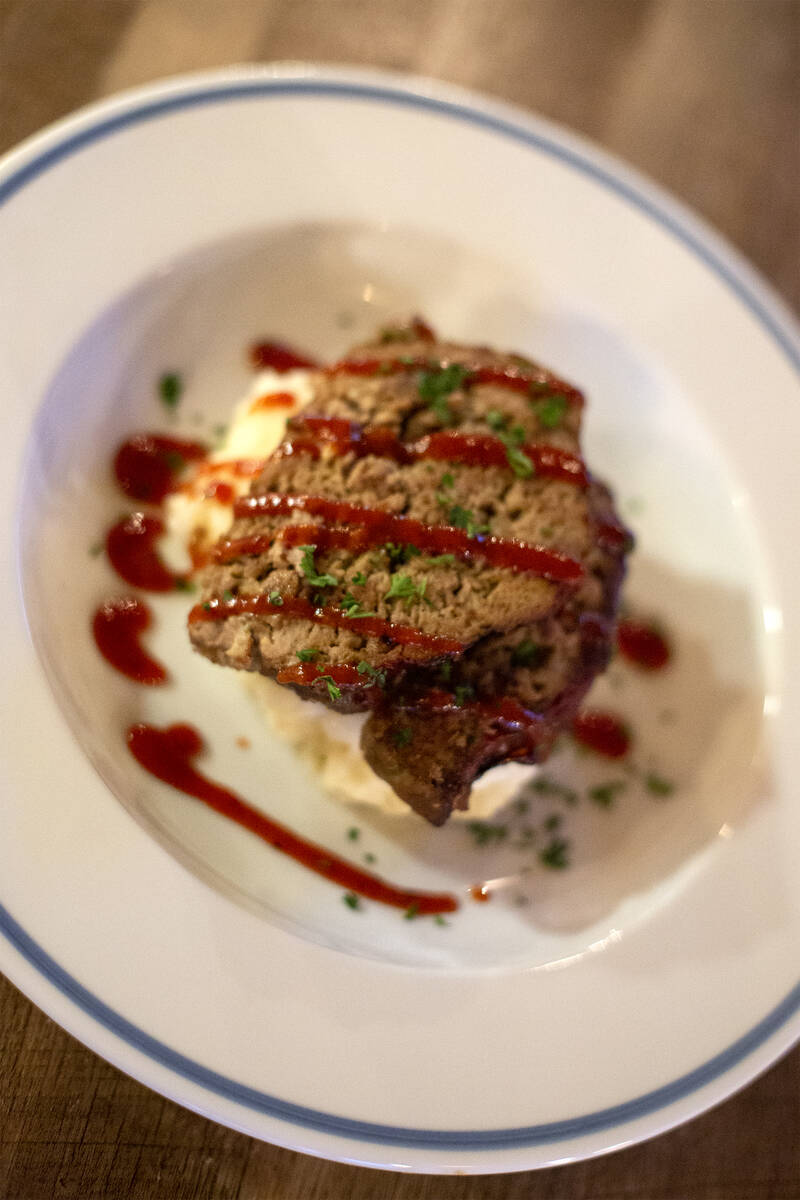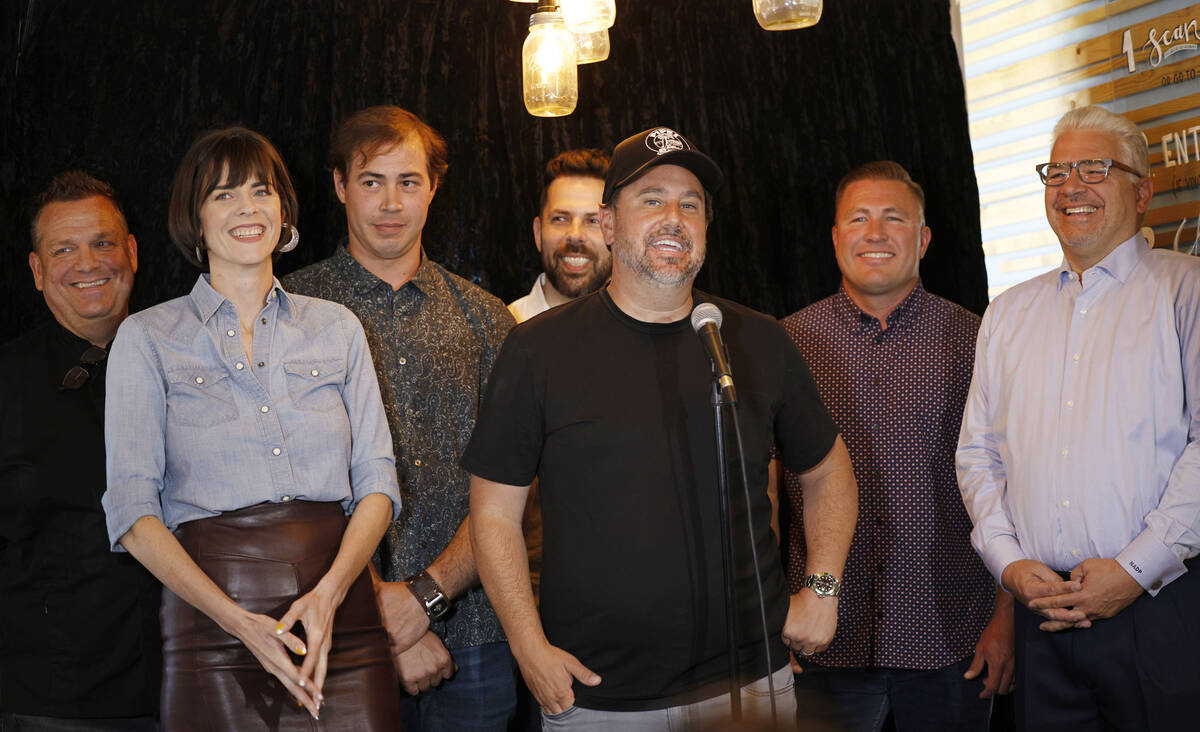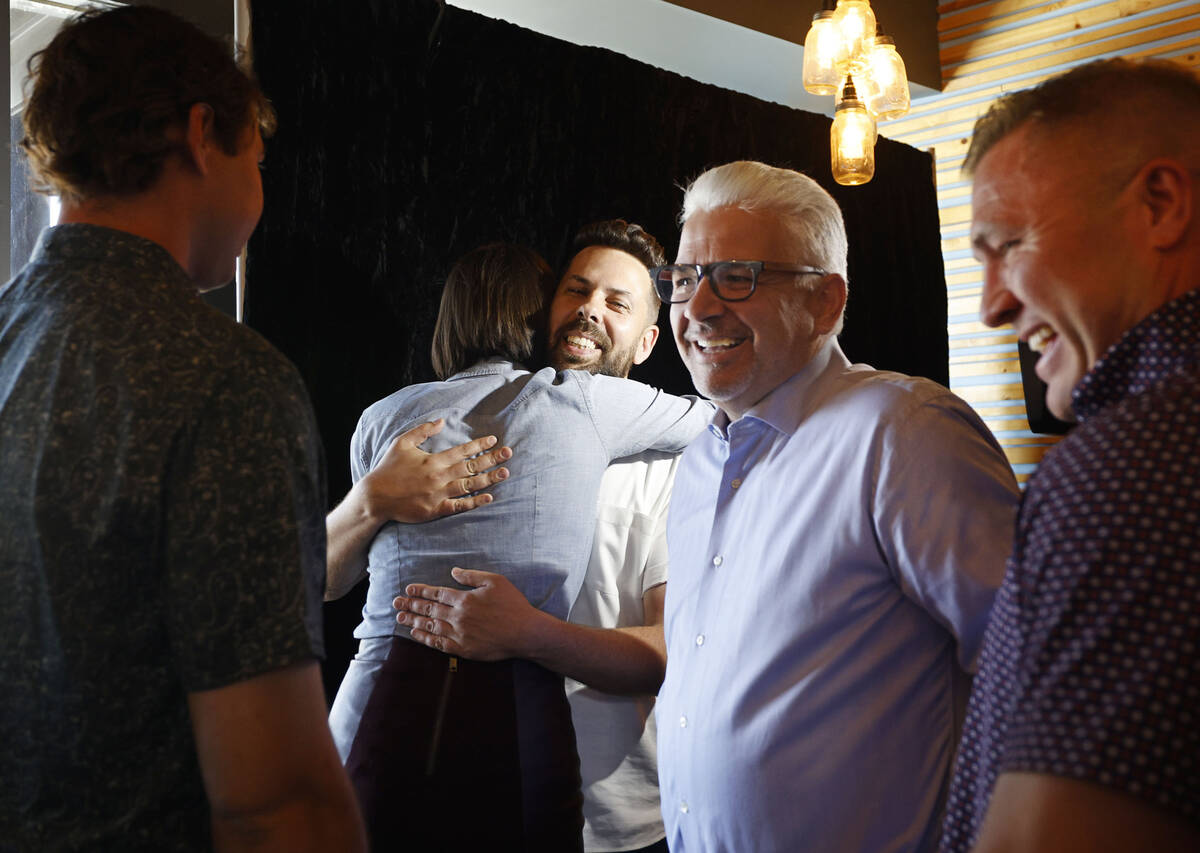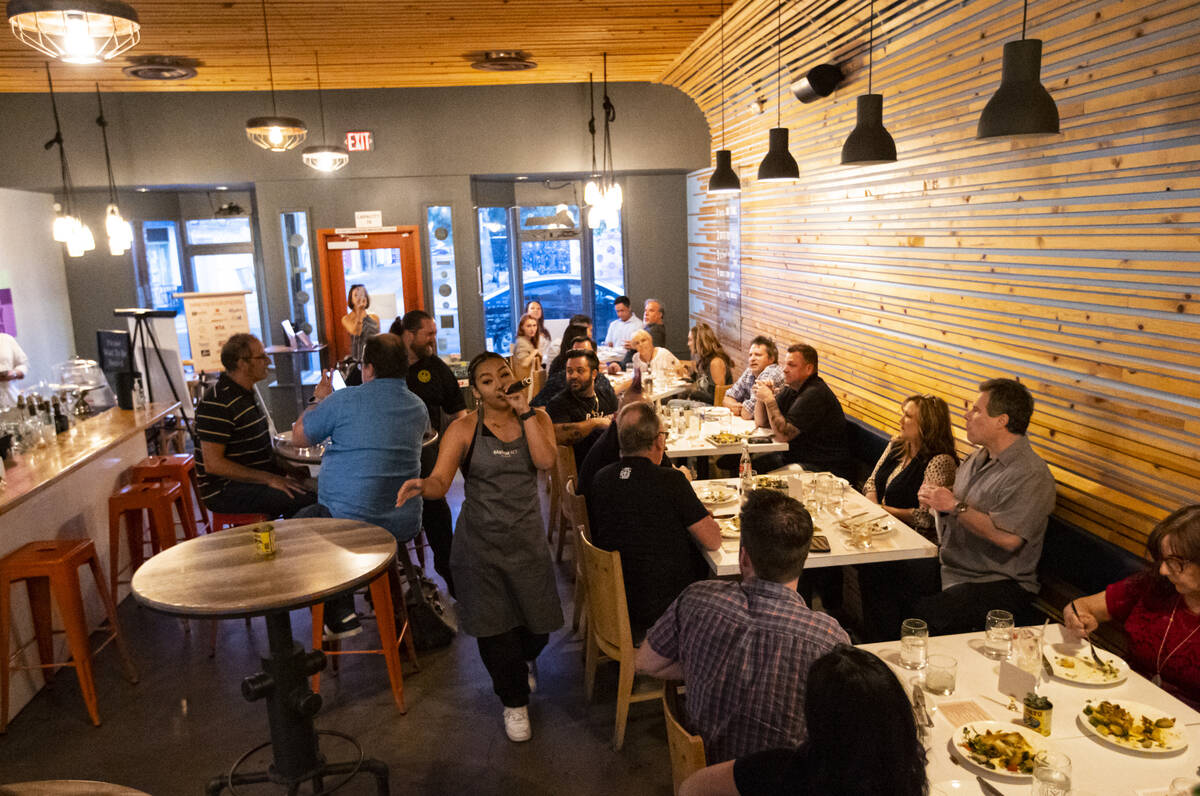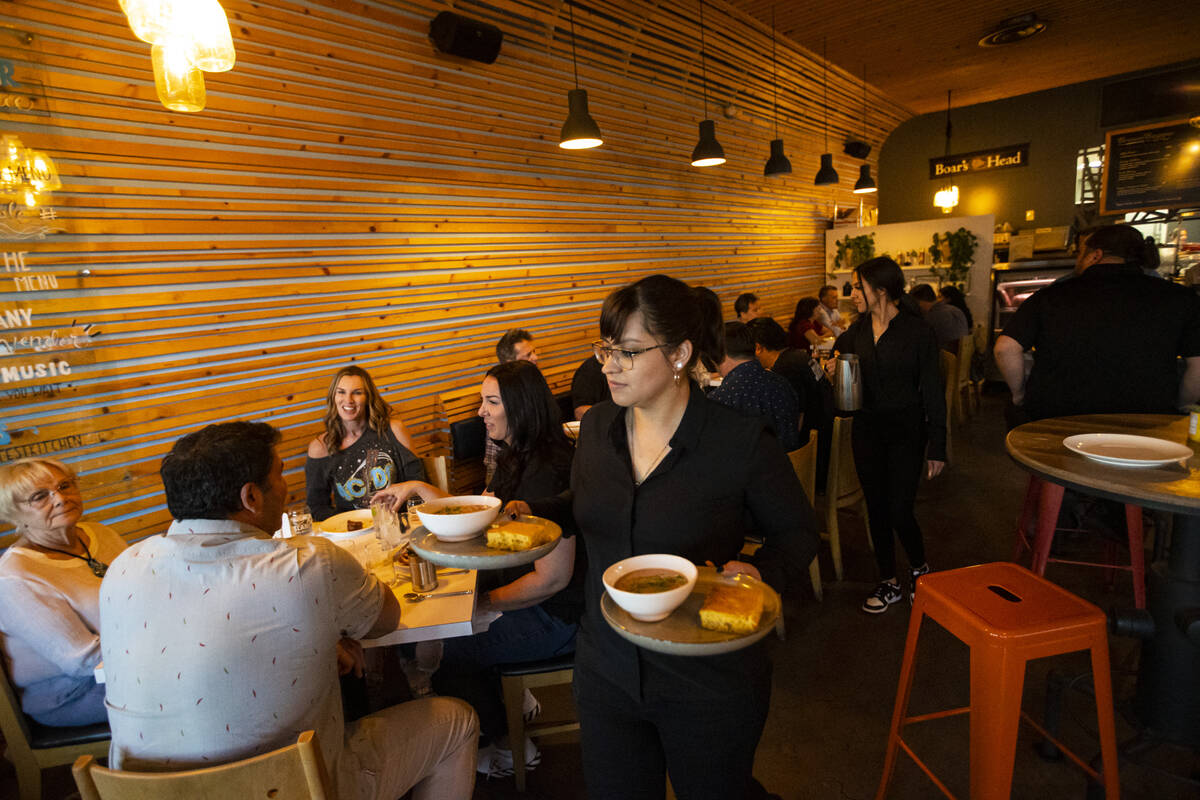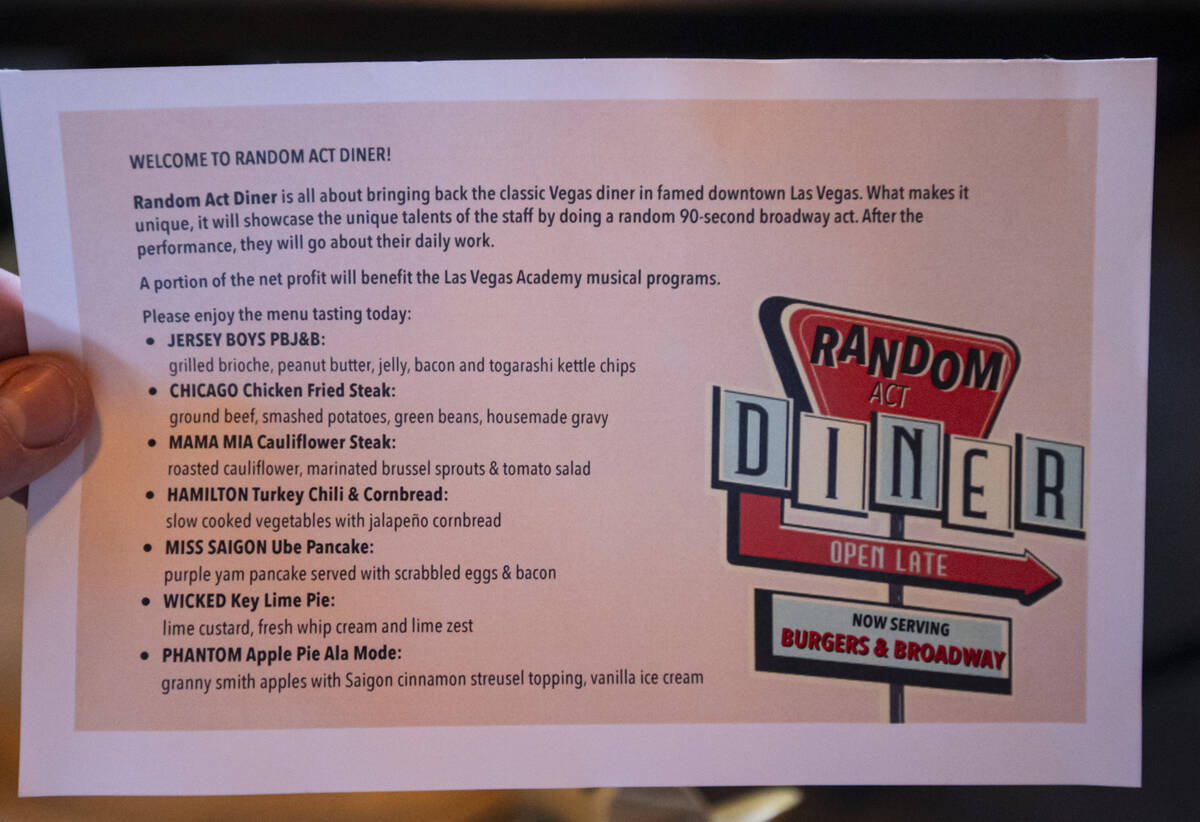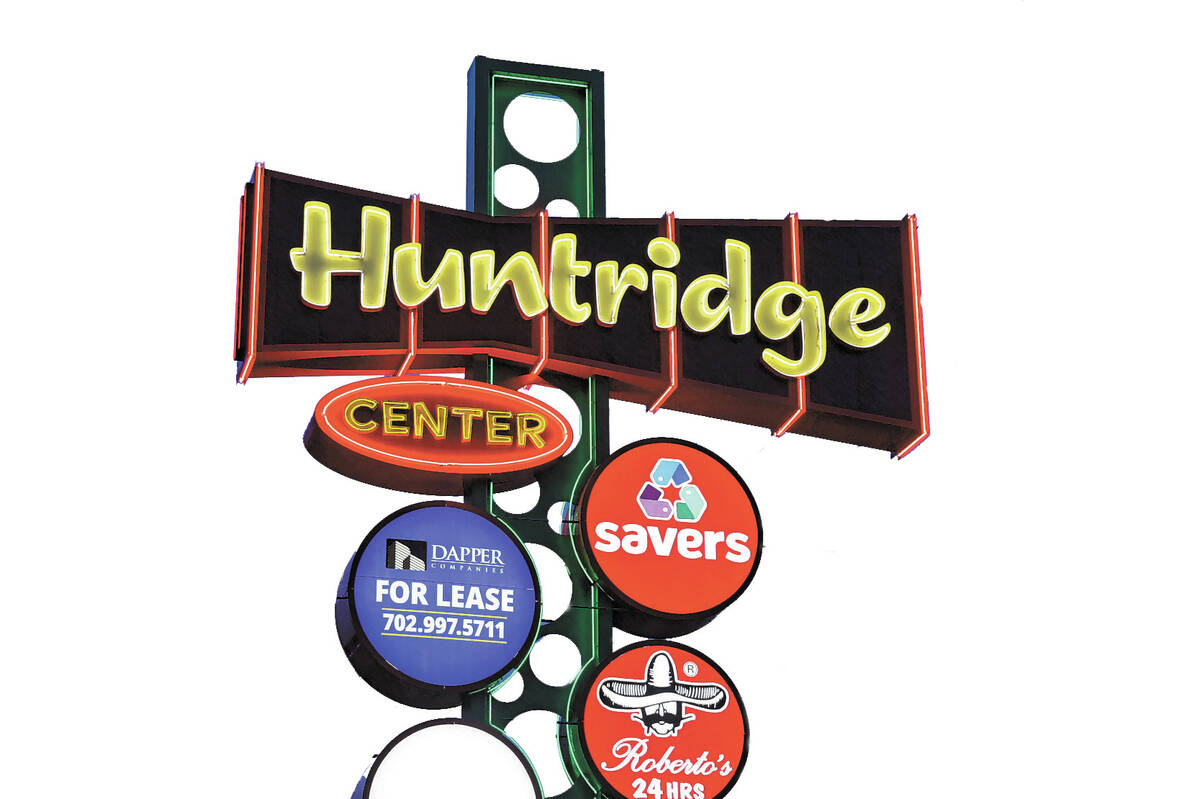 There was plenty of furious cooking, dish tasting and recipe tweaking — plus financial forecasting, proposal review, team building and much more — going on in downtown Las Vegas this spring as the Great Las Vegas Coffee Shop Giveaway took over the Vegas Test Kitchen on East Fremont Street. There, six culinary teams sparred for a once-in-a-lifetime prize: their own brick-and-mortar restaurant.
What's included in the prize?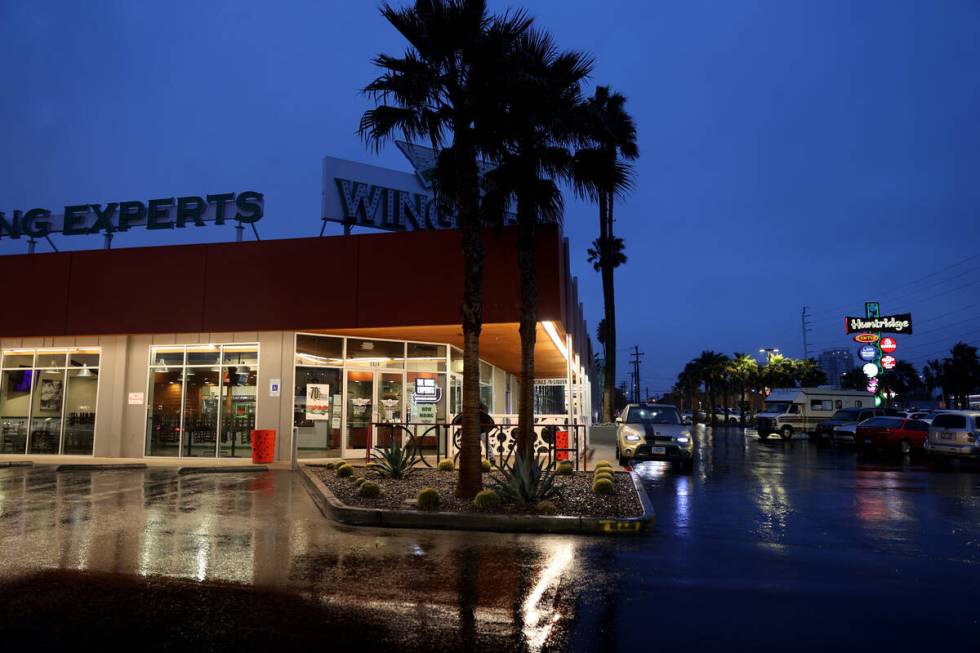 Dapper Companies, a Las Vegas-based property development company, will turn over a 3,000-square-foot, custom-designed restaurant space in the historic Huntridge Shopping Center downtown to the winner. The prize — valued at more that $950,000 — includes furniture, fixtures, equipment, branding, signage and a marketing plan, making it turnkey ready for business in early 2023.
Who won?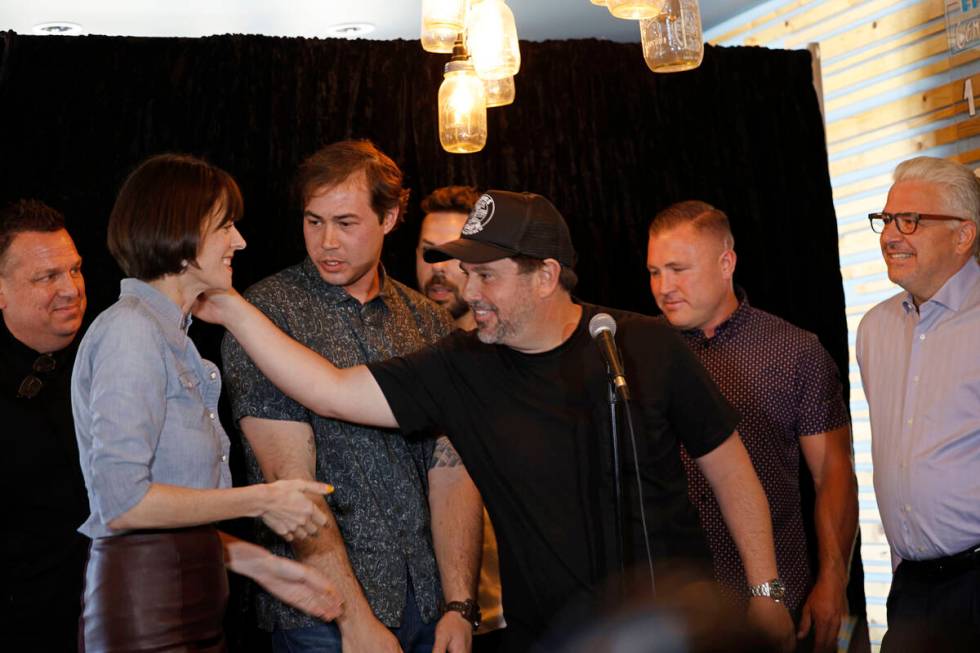 Surprise! While the contest started out as six teams competing for one eatery, the sponsor switched things up at the end. Instead, two teams were named as co-winners.
Winnie & Ethel's Downtown Diner, helmed by Aaron Lee and Mallory Gott, won the downtown property prize.
Its menu entries included house ham eggs Benedict, Nutter Butter French toast and Salisbury steak.
"[The] experience was a whirlwind experience, being there in the Vegas Test Kitchen with J Dapper and a bunch of the sponsors and people who have been in the mix from the very beginning. Surreal is not an understatement — surreal in a good way: just to get to that point where we were able to stand up in front of our community and accept a really, really cool award of being able to bring a diner into the downtown Las Vegas area. It's pretty awesome." — Mallory Gott
Who else won?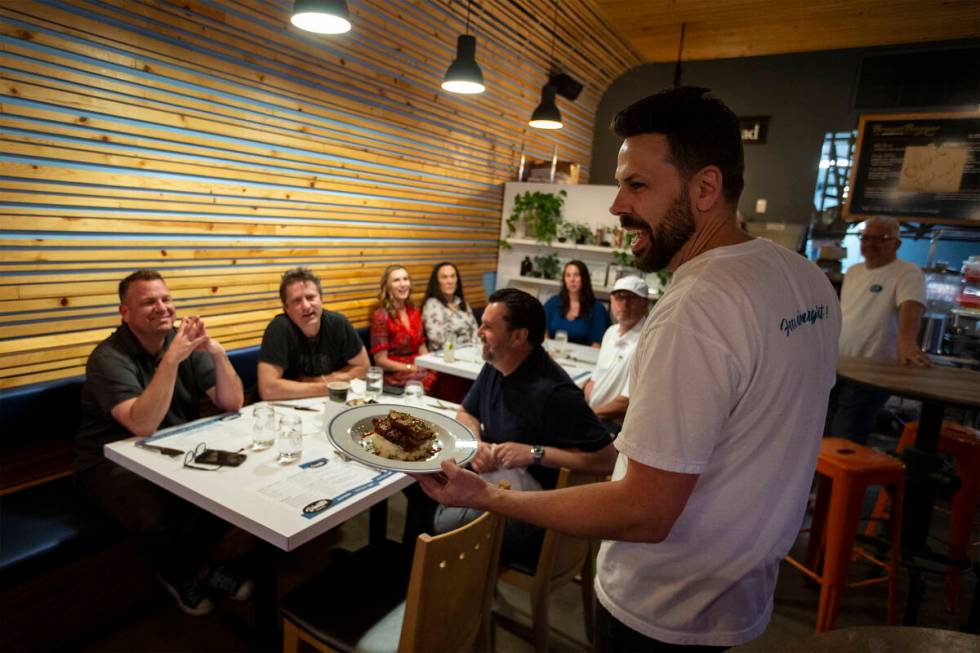 Dinette, created by Nick A. Della Penna, Trent Jones and Jerad Howard, was named as co-winner.
Its dishes included meatloaf with mashed potatoes, French-ette toast and a pastrami Reuben sandwich.
Dinette will set up shop early next year in the Bend, an upcoming multi-use retail development set to be built on West Sunset Road near Durango Drive. Physical details of that space will surface as the development enters the construction phase.
"Essentially, it is our reimagination of a classic diner. I grew up in San Diego going to Bob's Big Boy when I was a kid. Then I moved here in my junior high years and didn't have a lot of money when I was younger. We'd go get 99-cent breakfast at a bunch of places and it was pretty cool. We wanted to redo that culture but update it." — Jerad Howard
Who were the judges?
Dapper Companies boss J Dapper took the lead. He was joined by restaurateurs Cory Harwell of Carson Kitchen and the upcoming Butcher & Thief; John Simmons of Firefly, Tacos & Beer and Graze Plant-Powered Kitchen and Marc Marrone of Nice Hospitality's Graffiti Bao and skinnyFATS.
"Every week, we tried a different concept, taking notes about their organization skills, the concept itself, what it's all about. Obviously, the food was a huge factor, tasting it."
"We took all things into consideration. It just can't go based on 'OK, this guy had the best food, because it's very possible that the guy who had the best food can't run a business.' " — J Dapper
Why two winners?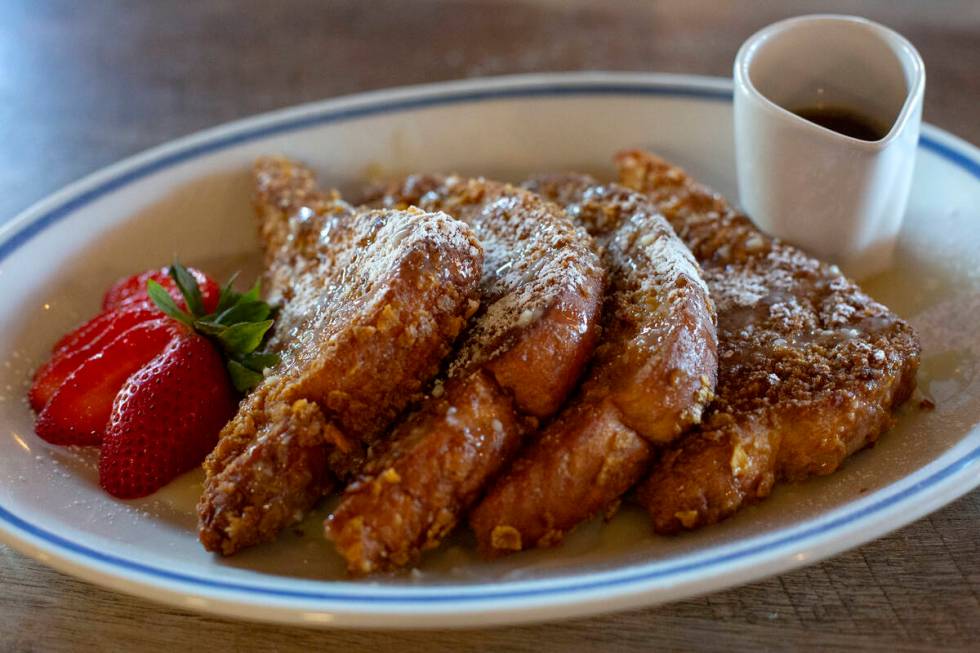 Originally, the contest was designed to have three qualified finalist teams, but there were so many applicants that Dapper opened it up to six. The theme of expansion would continue.
"Each one of the concepts excelled in different areas. In the end, I don't want to say it was a divide, but a debate — who won and why they won. It was too difficult. It wasn't like there was a point system, something where you could go, 'ah, this guy clearly won.' It was really tough. There was a third- and a fourth-place person who was really close as well. There wasn't a first and second place; we had legitimately two winners.
"We figured out that we had an extra spot at one of our projects, and they are far enough that they would not compete against each other." — J Dapper
Other participating teams
■ Random Act Diner: Khai Vu, Luis De Santos, Dia Young, Freddie Paloma
■ Savage Fine Diner & Tavern: Christopher Jones, Chuck Fromer and Glen Rogers
■ The Tipsy Buffalo: Kevin Kwan and Richie Liu
■ Simple Diner: Stacey Dougan, Uniquea Taylor, Maribel Alvarez, Jen Falcione and Jenn Tramaglino
Contact Greg Thilmont at gthilmont@reviewjournal.com. Follow @gregthilmont on Instagram.