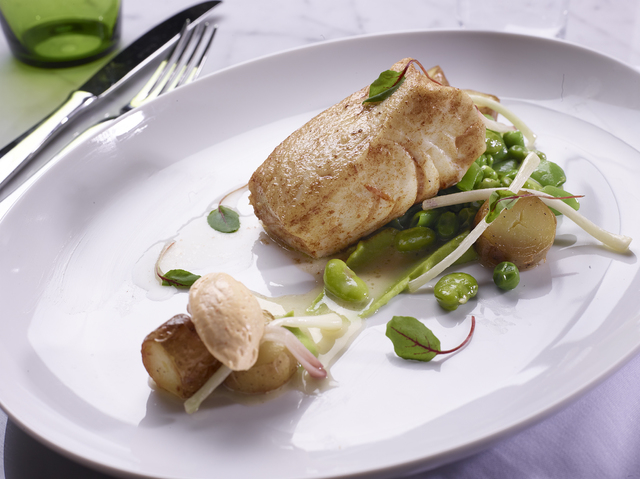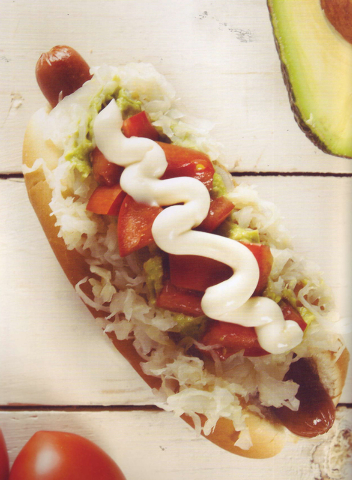 DINING OUT
DB BRASSERIE, THE VENETIAN, 3355 LAS VEGAS BLVD. SOUTH
DB Brasserie, which opened in late April, marks Daniel Boulud's return to Las Vegas and the Strip, after Daniel Boulud Brasserie at Wynn Las Vegas closed in 2010. "DB Brasserie will have all the elements of a traditional brasserie with the constant energy of a cafe," Boulud said in a press release. DB Brasserie, which is on The Venetian's Restaurant Row, was designed by Jeffrey Beers International and seats 280, with two private dining rooms and a lounge area. Here's a sample of the menu (which is subject to change):
Appetizers: Pate de Campagne Bourguignon, $16; burrata with tomato marmalade, $14; escargots spaetzle, $18; Thai calamari, $13; hamachi cru, $18; Dungeness crab and avocado, $20; Mediterranean spiced lamb flatbread, $15; Shellfish Plateau, $68.
Entrees: Saint Jacques a la Provencale, $28; crispy duck confit, $34; Tunisian lamb, $40; The Frenchie burger (with Morbier cheese, confit pork belly, tomato-onion compote and arugula), $19; swordfish, $42; steak frites, $35; Prime dry-aged 18-ounce beef rib-eye, $95.
Desserts: Raspberry clafoutis, $14; Gateau Basque, $13; pistachio-cherry sundae, $12; freshly baked madeleines, $9; petits fours, $9; cheese selection with quince preserves, nuts and cranberry bread, $15 for three, $25 for five.
Hours are from 11 a.m. to 11 p.m. daily. Call 702-430-1235 or visit www.Venetian.com.
NEW BOOKS FOR COOKS
EL COMPLETO
Classic hot dog bun
Beef and pork hot dog
Sauerkraut
Mashed avocado
Chopped tomatoes
Mayonnaise
Pan-fry the hot dog on a flat-top grill (or in a skillet) and toast the bun alongside it.
Place the hot dog in the bun and top with a handful of sauerkraut, a pile of mashed avocado, a spoonful or two of chopped tomatoes and a lot of mayonnaise.
Serves 1.
Note: The book's author said this hot dog is popular in Chile, and the name does translate to "complete."
Variations: For Dinamico, add a smear of Sauce Americaine, a French sauce made with the meat, shells or stock of a lobster.
For Chorrillana (aka Salchipapas Dog), skip all of the above toppings and top the dog with a heaping pile of french fries, a handful of hot dogs sliced into ½-inch rounds, sliced onions, a fried egg, ketchup and mayonnaise.
Recipe from "Haute Dogs" by Russell Van Kraayenburg (Quirk Books; $22.95)
— Heidi Knapp Rinella