Small Plates: El Sombrero and "Mad for Muffins"
September 30, 2014 - 10:54 pm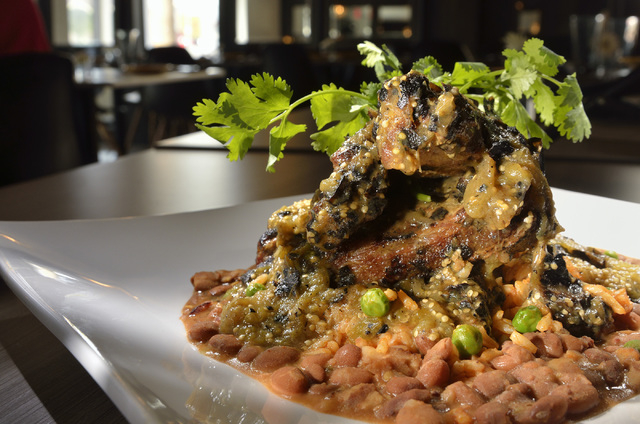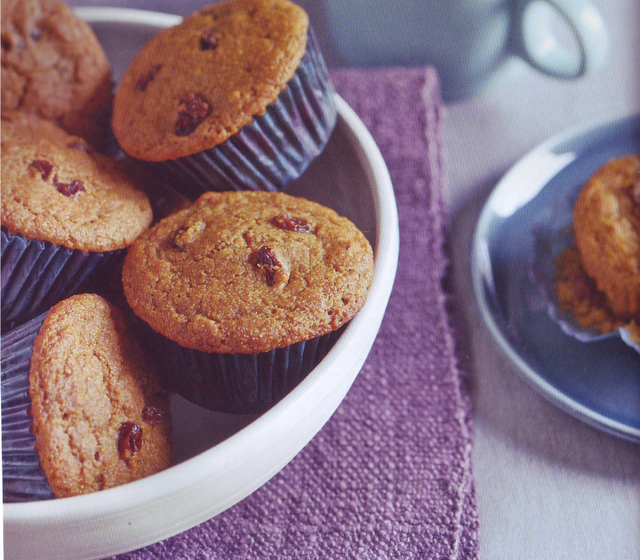 DINING OUT
EL SOMBRERO, 807 S. MAIN ST.
El Sombrero, the adobe restaurant on Main Street in downtown Las Vegas that had been in the same family for more than 60 years, changed ownership this summer and reopened early this month. Co-owner Irma Aguirre, co-founder of La Madonna and Mundo, said the restaurant has been renovated.
"We just felt that in order to keep up with everything that's happening in the downtown area and all these fancy little charming restaurants all over the place, we needed to bring it up to 2014 to stay competitive," Aguirre said.
The menu is also a blend of old and new.
"The mission is really to continue a tradition of offering Mexican cuisine. I'm proud of my heritage," said Aguirre, who's an American of Mexican descent. "I want to continue that tradition but at the same time try to bump it up a notch, offering better cuts of meat, like filet mignons and rib- eyes, but the same traditional sauces." The hours, she said, may change. "There's more nightlife downtown. Sometimes we're slow in the early part of the evening. When we're getting ready to close is when everybody starts showing up."
Here's a sample of the menu:
Appetizers and salads: Guacamole, $7; spicy calamari, $13; flautas de brisket, $14; bruschetta mexicana, $14; watermelon with mixed greens and pepitas, $8; mango, cucumber, jicama and mixed greens, $8; roasted beets with mixed greens and goat cheese, $10 (salads available with chicken, $4 extra; salmon, $5; or carne asada, $6).
Entrees: Chile relleno filled with butternut squash, $18; chicken tamal, $14; del mar (lobster, mussels and clams with linguine), $24; stir-fried filet mignon, $16; charbroiled wild Alaska salmon, $22; sauteed jumbo shrimp, $24; filet mignon, $26; lamb chops, $28; carne asada skirt steak, $18.
Lunch is served from 11 a.m. to 3 p.m. and dinner from 5 to 9 p.m. Mondays through Saturdays.
Call 702-738-4340 or visit www.elsombrerovegas.com.
NEW BOOKS FOR COOKS
BROWN BREAD MUFFINS
2/3 cup sifted all-purpose flour
2/3 cup unsifted dark rye flour
2/3 cup yellow cornmeal (not stone-ground)
1½ teaspoons baking powder
¾ teaspoon baking soda
½ teaspoon salt
½ cup dark seedless raisins or dried currants
1¼ cups buttermilk (not fat-free)
¼ cup molasses (not too dark)
¼ cup (½ stick) unsalted butter, melted
1 large egg
Preheat oven to 400 degrees. Lightly grease 12 standard-size muffin pan cups or spritz with nonstick cooking spray or, if you prefer, insert a crinkly muffin-cup liner into each cup. Set pans aside.
Whisk first six ingredients (all-purpose flour through salt) together in medium mixing bowl. Add raisins, toss well, then make well in center of dry ingredients and set aside.
Whisk buttermilk, molasses, butter and egg in small bowl until smooth, pour into well in dry ingredients and stir only enough to mix. Specks of flour should be visible in batter.
Spoon batter into muffin pans, dividing amount equally — each muffin pan cup will be approximately two-thirds full, though occasionally a bit more or a bit less.
Slide onto middle oven shelf and bake 20 to 25 minutes until muffins have risen and their tops are gently rounded.
Serve at once with plenty of unsalted butter and, if you like, a favorite jam, jelly or marmalade.
Makes about 1 dozen.
Recipe from "Mad for Muffins" by Jean Anderson (Houghton Mifflin Harcourt; $19.99)
— Heidi Knapp Rinella