Small Plates: Mercadito and 'The American Cookbook'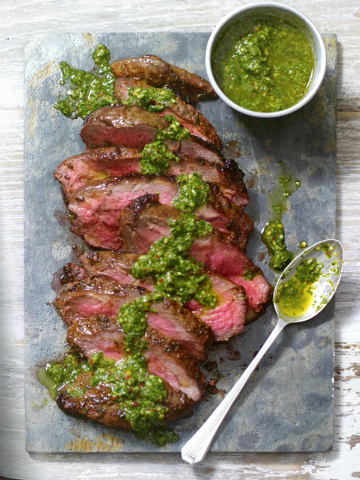 DINING OUT
MERCADITO, RED ROCK RESORT,
11011 W. CHARLESTON BLVD.
Mercadito opened last week, serving Mexican food, but with a bit of a difference. The flagship of Chicago-based Mercadito Hospitality serves housemade corn tortillas, five guacamoles, three versions of ceviche and a mix of classics including enchiladas and chile rellenos and more offbeat dishes such as Mexican-style mac and cheese. Currently, only dinner and late-night dining are offered. Here's a sample of the menu:
Guacamoles: Traditional, mango, pineapple, sauteed chile serrano or bacon, corn and hominy, $8.50 for one, $12.50 for two or $14.50 for three, with salsa and chips.
Small plates: Chipotle rock shrimp, $12.50; flautas, $10.50; queso fundido, $9.50; lobster tostadas, $12.50.
Tacos: Blackened swordfish, shrimp, beer-battered mahi mahi, skirt steak, chile-ancho-rubbed pork with grilled pineapple, dry-roasted pork belly or wild mushrooms, $14.50 for four of the same type.
Hours are 4 p.m. to midnight Sundays through Thursdays, 4 p.m. to 1 a.m. Fridays and Saturdays. Call 702-979-3609 or visit RedRock.SCLV.com.
NEW BOOKS FOR COOKS
DRY-RUB STEAK WITH
CHIMICHURRI SAUCE
1 flank or skirt steak, about 1 ½ pounds
For the dry rub:
1 tablespoon light brown sugar
1 tablespoon thyme leaves
½ teaspoon dried mustard powder
¼ teaspoon garlic salt
¼ teaspoon smoked paprika or ancho chile powder
Freshly ground black pepper
For the chimichurri sauce:
6 tablespoons olive oil, plus extra for brushing
1½ tablespoons red wine vinegar
1 tablespoon lemon juice
Handful of flat-leaf parsley leaves (about 1 tablespoon)
2 tablespoons chopped cilantro leaves
1 tablespoon chopped oregano leaves
2 garlic cloves, chopped
1 teaspoon dried red chile flakes
Salt and freshly ground black pepper
In the small bowl of a food processor, grind all ingredients for the dry rub together to form a fine powder.
Place the steak on a large piece of plastic wrap and rub half of the mixture into each side. Wrap it tightly in the plastic wrap and chill for at least 1 hour.
Place all ingredients for the chimichurri sauce in a blender, or the small bowl of a food processor, and process to a thick, emulsified green sauce. Place in a serving bowl, cover in plastic wrap and chill for at least 1 hour, to allow the flavors to develop.
When you are ready to cook, take the steak and the sauce out of the fridge and allow them to come to room temperature. Brush the steak with a little oil and grill for 4 to 10 minutes on each side, depending on how you like your meat. For rare, allow 4 to 6 minutes on each side; for medium, 6 to 8 minutes; and for well done, 8 to 10 minutes.
Remove from the heat and allow the meat to rest, covered lightly in foil, for at least 10 minutes before slicing and serving with the chimichurri sauce.
Serves 4.
Recipe from "The American Cookbook" (DK; $25)
— Heidi Knapp Rinella