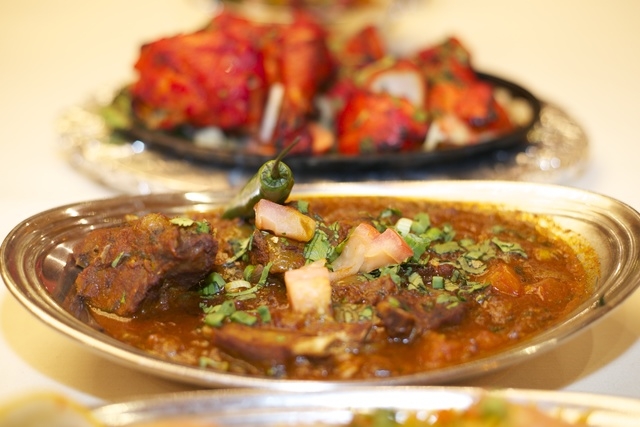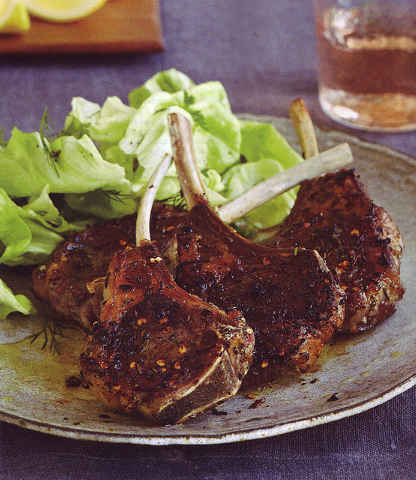 DINING OUT
ROYAL INDIA BISTRO, RIO, 3700 W. Flamingo Road
Royal India, in a newly designed space that formerly was home to Gaylord India Restaurant, specializes in boldly flavored northern Indian cuisine. The interior is contemporary, with red accents and wood tones contrasting with the light upholstery and nods to traditional Indian motifs. A lunch buffet is served from 11 a.m. to 3 p.m. daily in a separate space; the restaurant also includes, along with the main dining room, a bar and lounge and a private dining room with a view of the resort's pool area. Happy hour, from 3 to 5 p.m. daily at the bar, offers signature small bites along with cocktails, wines and Indian beers. Prix-fixe dinners, ranging from $30 for vegetarian to $45 for Royal Indian, also are available. Here's a sample of the menu:
Starters: Vegetable samosa, $6; paneer pakoras, $9; chicken pakora, $9; samosa chaat, $9; onion bhaji, $7.
Tandoori breads: Naan, $4 ($5 with garlic); onion kulcha, $5; tandoori roti, $3; paratha, $4; paneer paratha, $6.
Entrees: Goat masala, $24; tandoori shrimp masala, $32; vegetable masala, $17; chicken biryani, $24; chicken tandoori, $22; tandoori prawns, $30; butter chicken, $23; Rogan Josh, $26; lamb masala, $28; lamb chop masala, $30; fish tikka masala, $27; Goa fish curry, $27; prawn vindaloo, $27; prawn tikka masala, $27; saag paneer, $17; shaki paneer, $17; bhindi masala, $16; yellow dal, $16.
Hours are from 11 a.m. to 10:30 p.m. daily. Call 702-777-2277 or visit RoyalIndiaVegas.com.
NEW BOOKS FOR COOKS
FINGER BURNER LAMB CHOPS
2½ pounds small lamb rib chops, cut ½ inch thick, frenched (last 2 to 3 inches of bone scraped clean)
Coarse salt (kosher or sea) and cracked or freshly ground peppercorns
1 tablespoon hot red pepper flakes, or to taste
3 cloves garlic, peeled and minced
3 tablespoons finely chopped fresh rosemary
3 tablespoons extra virgin olive oil (divided use)
Lemon wedges, for serving
Arrange the lamb chops in a single layer on a baking sheet. Generously season the chops on one side with salt and pepper and half of the hot pepper flakes, minced garlic and rosemary. Drizzle 2 tablespoons of olive oil over the chops and pat the ingredients onto the meat with your fingertips. Turn the chops and repeat on the second side. Let the chops marinate in the refrigerator for about 20 minutes.
Heat 1 tablespoon olive oil in a large cast-iron skillet over high heat until shimmering. Add the lamb chops in a single layer (work in batches as needed) and cook until well browned on the bottom, about 3 minutes. Turn the chops over and cook until well browned and the meat is cooked through or to taste, about 3 minutes for medium.
Place the chops on a platter and encourage everyone to pick them up and eat the meat straight from the bone. Serve with lemon wedges for squeezing and plenty of napkins.
Serves 4.
Recipe from "Man Made Meals" by Stephen Raichlen (Workman; $24.95)
— Heidi Knapp Rinella