Southern Glazer's Wine and Spirits teaches Las Vegas bartenders how to make better drinks
February 22, 2017 - 9:58 am
Updated February 25, 2017 - 1:13 pm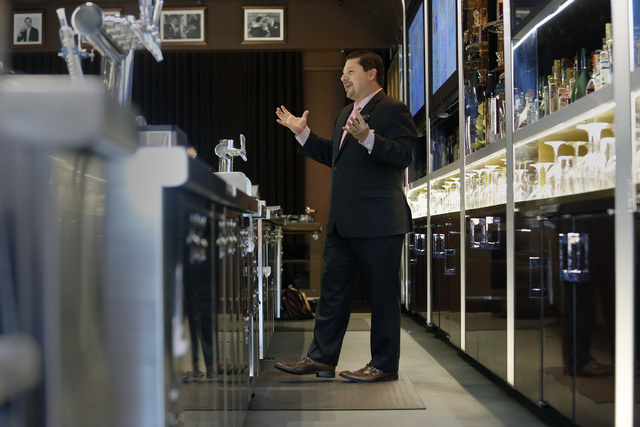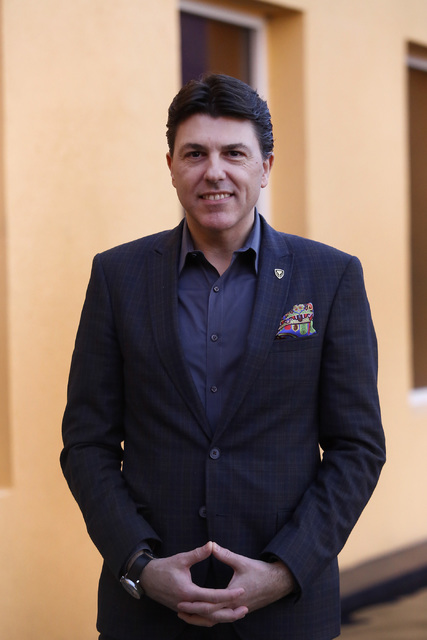 Max Solano and his team have drinks of Japan on today's lesson plan — the history of Japanese whisky and the finer points of chilled premium sake among them.
His students are a few dozen future servers for a fine-dining restaurant on the Strip that offers a serious Japanese beverage selection.
But this isn't a college or a vocational education program. It's the Learning Center, a $2 million bar/classroom built for the local Spirits and Mixology Program at Southern Glazer's Wine and Spirits, the largest liquor wholesaler in North America.
The lessons taught here are more than simple cocktail recipes. "We're really telling them about the individual ingredients," Solano says. "People love stories."
RESPECT THE CRAFT
The Learning Center is run by six master mixologists/spirit experts, three master sommeliers and one cicerone (beer expert). Each has made a career of service, sales, history, science and the constantly changing trends and fads in the beverage business.
Now their job is to educate the bartenders who serve you — the customer — whether you are at your neighborhood video poker spot or in the fanciest steakhouse on the Strip.
"We have an image as the utmost professionals, almost perfectionists, in how we properly stir and how we pour and present," Solano says of his colleagues. "And that level of detail and level of care are lacking in a lot of places."
They're determined to change that.
EVOLVING TASTES
One doesn't need to be a barfly to know that the art of drinking has grown up in recent years. Jack and Cokes and draft Bud Lights have given way to craft, classic, new classic, Prohibition-era, spirit-forward and barrel-aged cocktails, microbrews and whatever the bartender (or is she a mixologist?) is doing with those eye droppers. And don't even bother trying to remember which countries spell whisky with an "e."
For the past 17 years, the Southern team of educators has been helping bartenders — and customers — keep up with the changes.
Although the Learning Center is relatively new, debuting in 2015, the education program dates to 2000, when Larry Ruvo, the Nevada managing director for what was then Southern Wine and Spirits, invited mixologist Francesco Lafranconi, whom he had met in Venice, to come to town and help raise the bar of the local beverage program.
At the time, cosmopolitans and apple martinis were the high end of cocktail culture in most of the valley. But things were starting to change, thanks in large part to an innovative cocktail program at Bellagio. And Lafranconi assembled a team that would institute changes that have since swept Southern Nevada.
A key step in creating a serious cocktail culture is making sure the folks mixing drinks everywhere, from gourmet restaurants to little corner watering holes, understand the basics.
"If you walk into (punk rock bar) The Double Down Saloon and you order a Manhattan, nowadays, I think that's a drink that every bartender should know how to make," said J.R. Starkus, who joined Lafranconi's team after tending bar at several top Strip restaurants and serving as brand ambassador for the elderflower liquor St. Germain.
He and his team teach, and re-teach, bartending classes in Southern Glazer's clients' bars. In addition to classic cocktails, they cover topics as basic as straining a drink or opening a shaker and as complex as the finer points of Scotch.
CUSTOMIZING THE EXPERIENCE
A newer bar trend you might have noticed is menus of exclusive "house creations."
"I think it's important to have something in front of a guest to say, 'Hey, these guys actually care enough to put this (menu) together for us. Even if we're not gonna select from it, it's still relevant," Solana says.
Not every bar owner or bartender has a creative streak. Southern will step in and help create a drink lineup that reflects the personality of the bar and can be easily mastered by the staff.
Solano notes, for example, that he has developed eight collections of "lighter, tasty, fruity, balanced" recipes with four ingredients or fewer for hotel pools. If a bar manager can imagine it, the Southern team can can create it, he notes.
So the next time you enjoy a drink in a local bar, chances are good this team had something to do with it. And if you want to know what you'll be drinking in a few months, they can probably tell you.
Here's a hint: The hot topic around the Southern offices right now is bringing barista skills behind the bar.
Contact Al Mancini at amancini@reviewjournal.com. Follow @AlManciniVegas on Twitter.