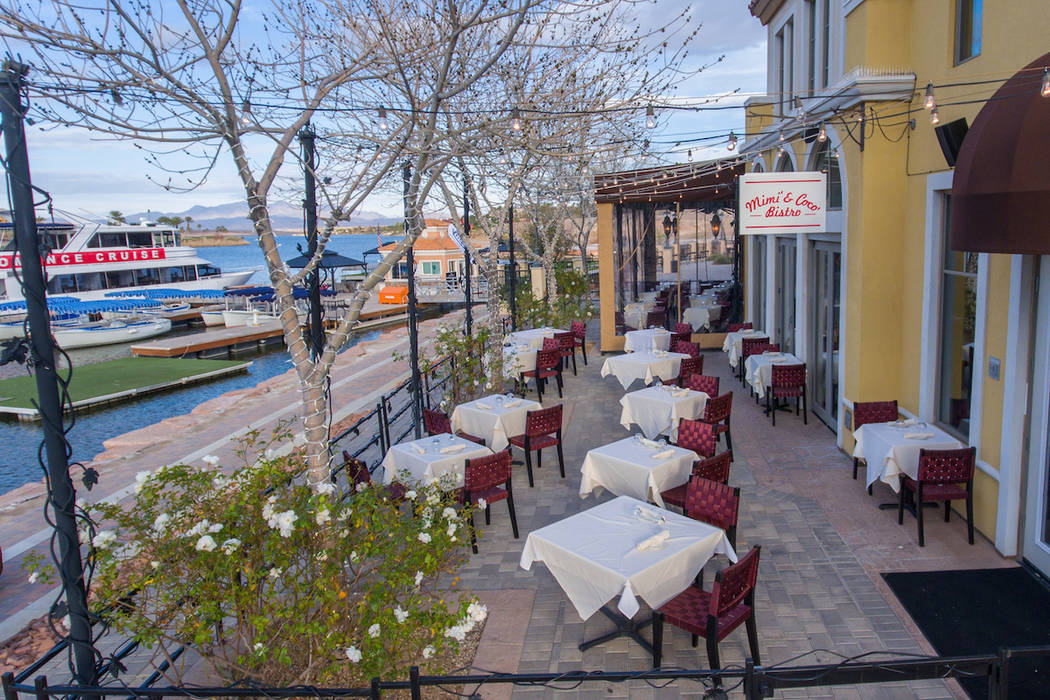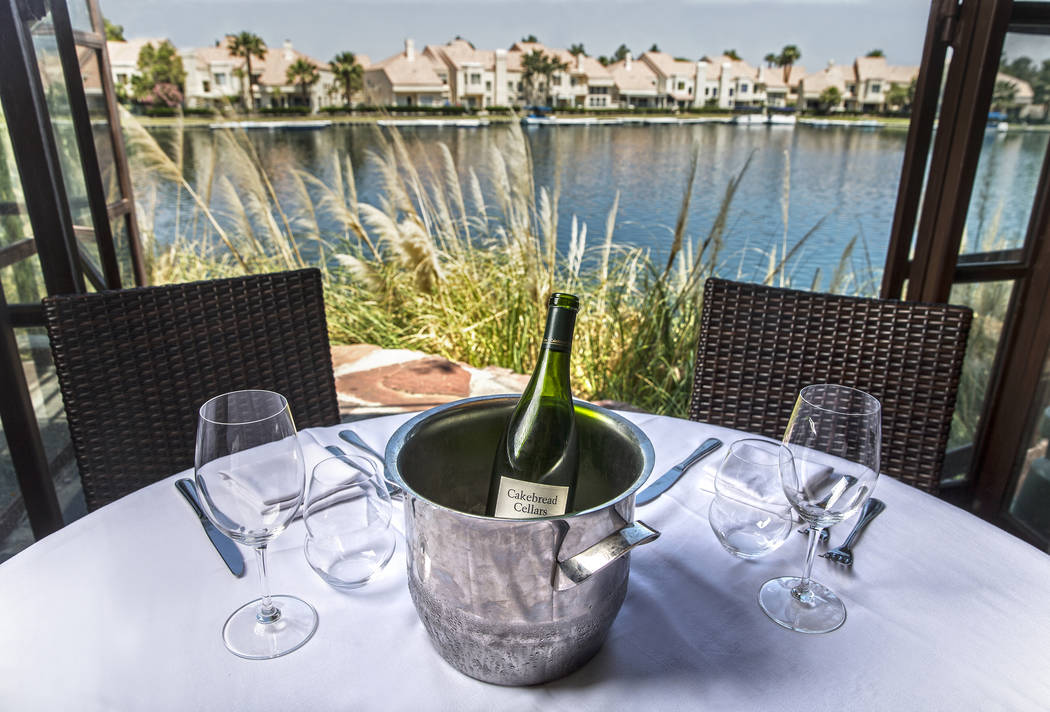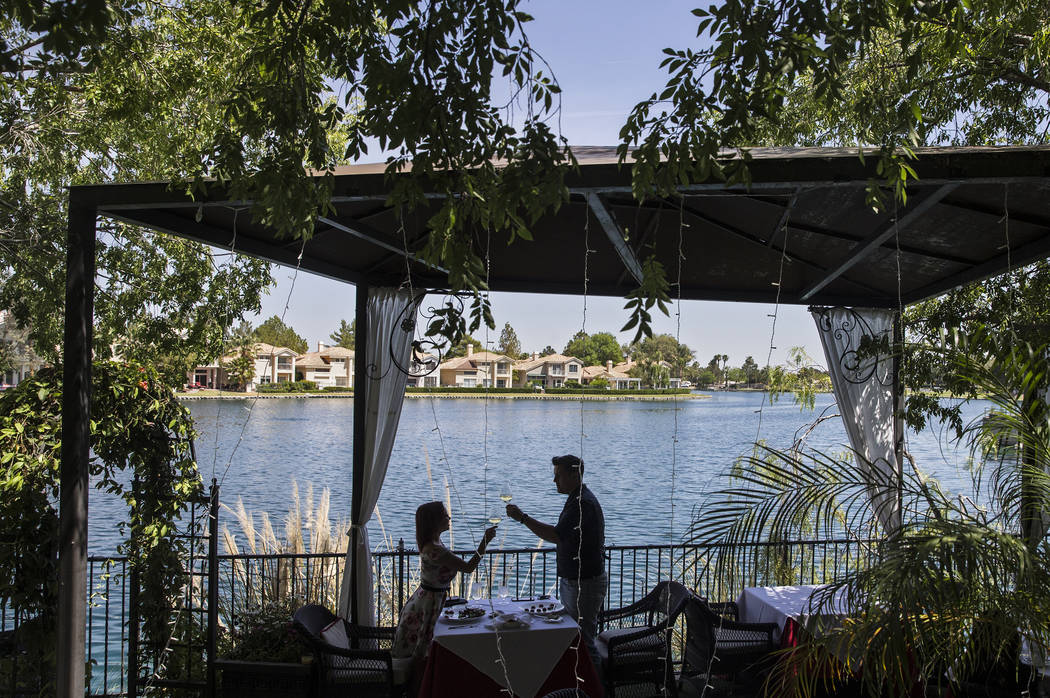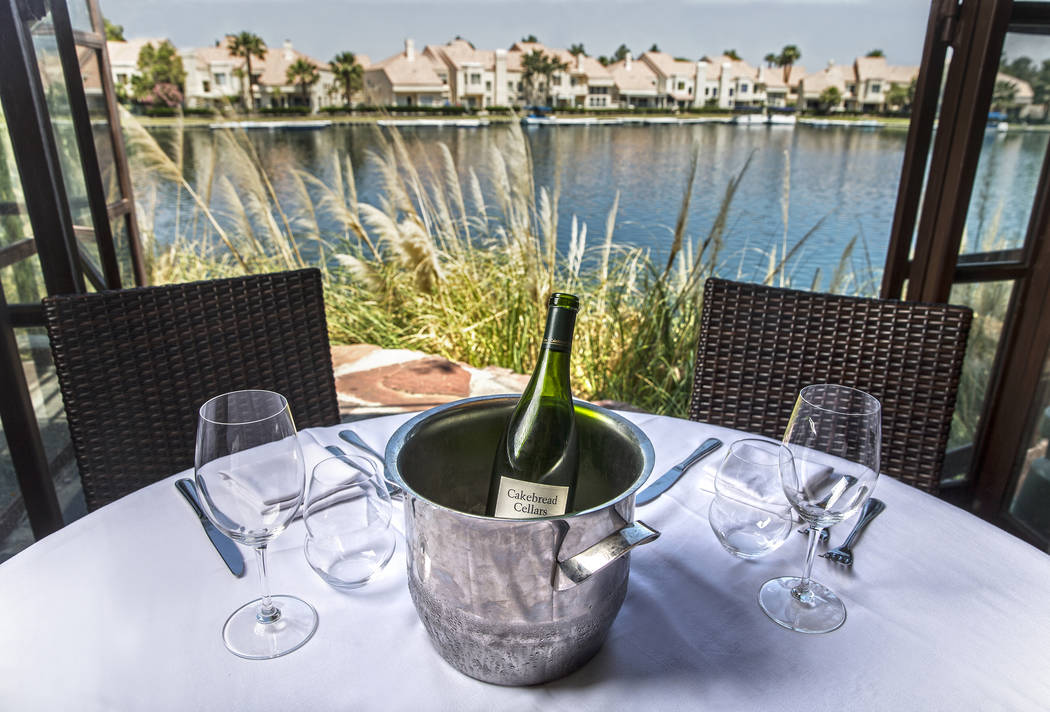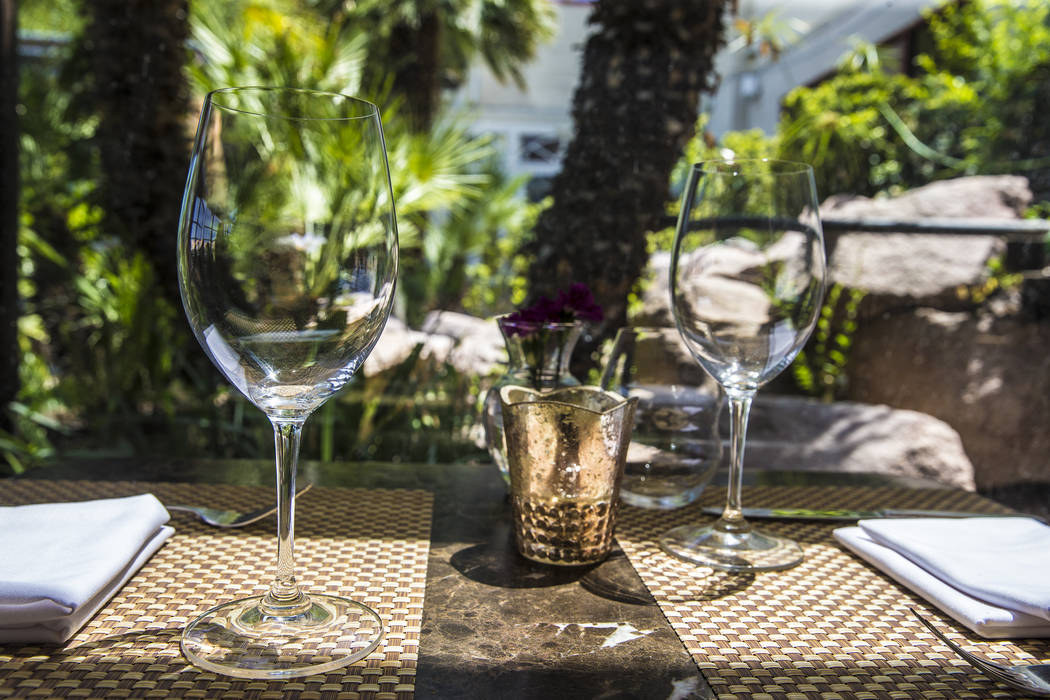 For restaurants in Desert Shores, Lake Jacqueline is as much a business essential as the menu and staff.
"It's very important," said Steven Blandino, who opened Americana there Nov. 1. "That was one of the big things that compelled me to come here — the open dining room. I was looking in Green Valley and didn't find anything that had the water. I figured this would be a great opportunity. I fell in love with it when we got here."
A few doors away in the same plaza at 2620 Regatta Drive, Rhonda Wyatt and her husband, Jeff, have owned Marche Bacchus since 2007; the restaurant was established in 2000. Wyatt said she's not sure how much of a draw the lake is, although she suspects it's a big one.
"I don't know how to quantify that," she said. "I can tell you we very seldom have people who choose to sit in our indoor dining room." In fact, Marche Bacchus turns the usual restaurant equation on its head, with 40 seats indoors and 150 out.
Across the valley at Lake Las Vegas in Henderson, Alessandro Polastri, who opened Mimi & Coco Bistro in Montelago Village Feb. 4, said he lived and worked in the area and knew the allure of the location before choosing a site for his restaurant.
"It's fundamental," he said. "Even when we opened in February, people wanted to sit outside."
Alfresco dining is huge in Southern Nevada, and at no time more than in the spring and autumn months, when the weather makes being outdoors a pleasure. There are many options across the valley, although those with a lake view are rare.
Consider, for example, Craft Kitchen in Henderson. In this case, chef/owner Jarrett Blinn does what he can to hide the view. On nice days, especially weekends, the staff puts up wooden pallets bedecked with greenery to provide a sort of screen between the patio and the parking lot.
"They've got a gorgeous lake," he said of the restaurants in Desert Shores and at Lake Las Vegas. "That is every chef's ideal patio. But not every chef has that ideal location. People like sitting outside; that's just the way it is. Being in a little strip mall, (the pallets are) the only way we can hide that and take them out of their element. It's a way of taking the cars away."
Alfresco dining got its big start when Mon Ami Gabi opened with Paris Las Vegas in 1999, but the restaurant wasn't supposed to have a patio. This was the era of faux-everything in Las Vegas, and a model of the Seine River was supposed to flow into the resort where the patio is now. Budgetary problems sunk the river and the patio was born, with 18 tables. Realizing those tables always booked first, management expanded to the current 41 tables, with 65 inside.
Over the years, alfresco dining on the Strip has expanded greatly, from the bird's-eye-view terraces at Rivea and the House of Blues Foundation Room at Mandalay Bay to the second-story rooftop Beer Park at Paris Las Vegas, the faux-lakeside restaurants at Bellagio and Wynn Las Vegas and just about everything imaginable in between.
It's de riguer in the suburbs, too. Most of the restaurants at Red Rock Resort and many of those at Downtown Summerlin have patio dining. It's also widely available at The District at Green Valley Ranch in Henderson, and renovations at the Galleria at Sunset mall, also in Henderson, were done with alfresco dining in mind.
Many restaurants that have long offered it, including Mon Ami Gabi and Marche Bacchus, have added misters for the summer and fireplaces and/or heaters for the winter to make outdoor dining more comfortable year-round.
"We were customers," Rhonda Wyatt said. "We were drawn to it on the beautiful days — which we knew, buying it, we had to change. If we were going to buy the place we had to make the entire area weatherized."
For his part, Blinn's using high-quality artificial herbs on his pallets because the sun is too rough on the live ones.
"We make do," he said, "with what we can."
Contact Heidi Knapp Rinella at Hrinella@reviewjournal.com or 702-383-0474. Follow @HKRinella on Twitter.