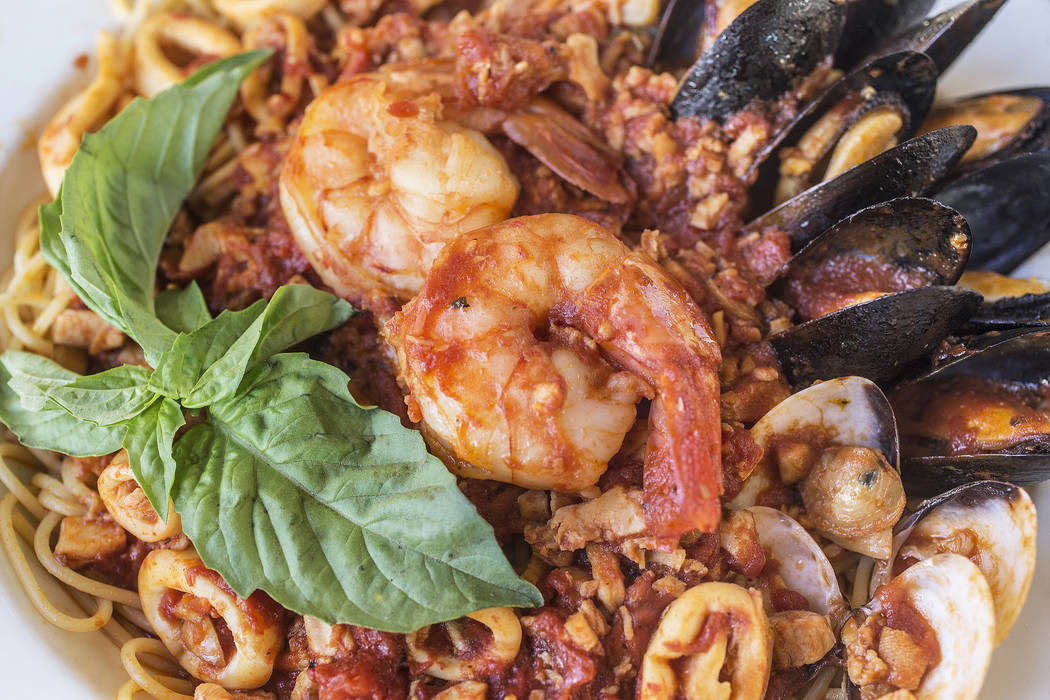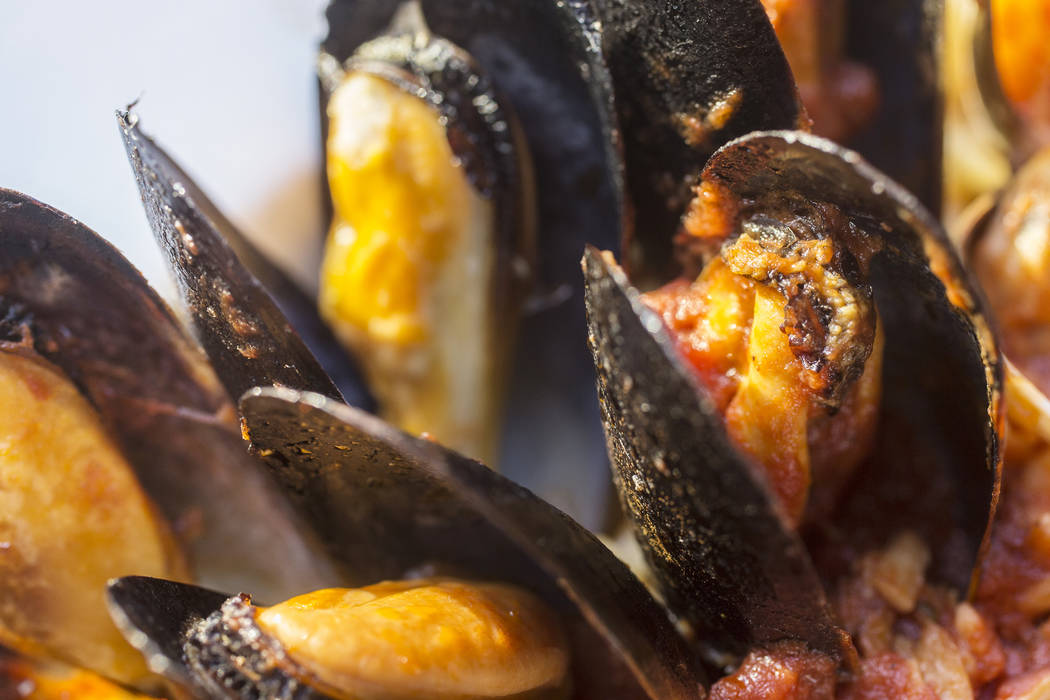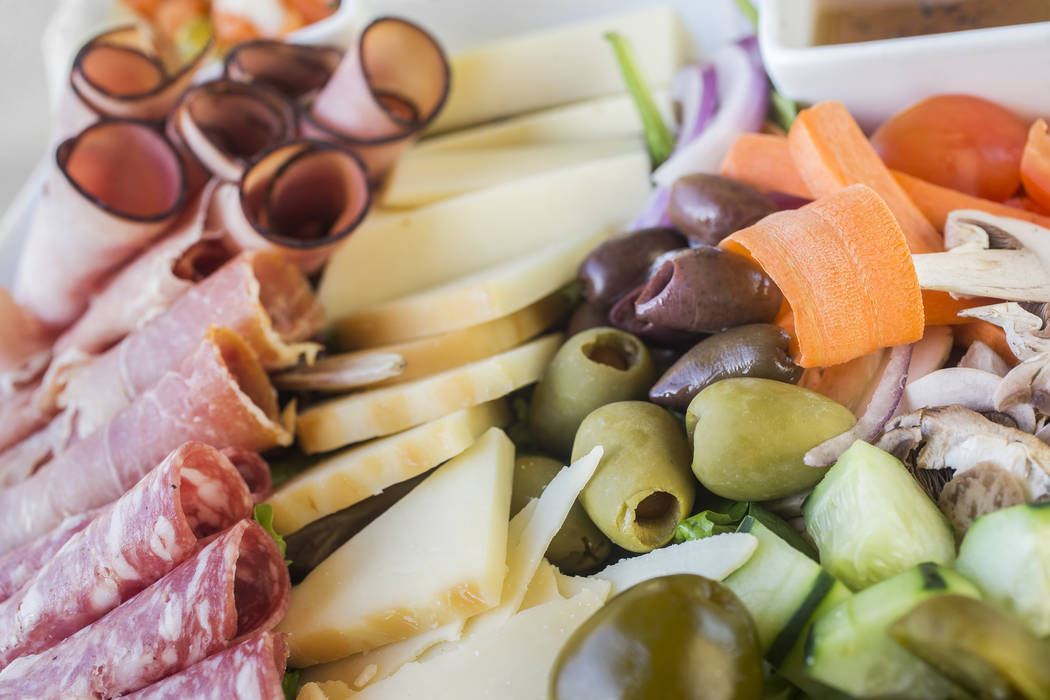 When a restaurant's regular menu holds few surprises, specials can provide interest and variety, as Anna Marie's Italian Cuisine proves.
The vibe at Anna Marie's, which opened in June on West Tropicana Avenue at Hualapai Way, is metropolitan quasi-industrial, but the menu's mostly reflective of a traditional red-sauce joint with the pastas and pizzas and Parmesans. Not that there's anything wrong with that, but a special of salmon oreganata ($28; a Provencal-inspired version was the other off-menu dish) was a refreshing change.
In trying to balance salmon's assertive flavor, a lot of kitchens end up destroying its nature, but that wasn't the case here. The thick, briny-fresh fillet had been topped with the classic oreganata mix of crisp breadcrumbs and aromatic herbs, and deftly cooked until it was still translucent at the center. The finishing touch: a delicate wine-based beurre blanc. From the choice of sides, the garlic broccoli was crisp-tender, the garlic agreeably noticeable.
More along the lines of Southern Italian classics was Chicken Sorrentino ($18), a moist breast fillet gently sauteed and layered with eggplant, prosciutto and melted mozzarella, each element making its presence known without taking over. Side pasta options included the underappreciated rigatoni, which was properly al dente and topped with a soulful marinara.
But back to the starter. Fried mozzarella and the mozzarella en carozza from which it evolved are as common as kale these days, but at Anne Marie's the cheese is cut into thinnish squares ($7) and the smoked variety is used. With that smoky element, a configuration that provides plenty of crunchy coating and the light marinara (almost a pink sauce, but not quite) on which they rested, they had tons of flavor as well as textural contrast while still delivering the cheese's stretchy-chewy appeal.
The shades-of-gray interior of the restaurant, featuring tiles with large raised optical-illusion-inducing dots, made it very difficult not to reach out and touch. Lighting fixtures brought to mind Spirograph doodles wrought large and in 3-D.
The family-owned Anna Marie had some initial rough patches, the affable server volunteered, before adding that new management was trying to smooth things out. Apparently it's working. More of those well-conceived specials will help carry Anna Marie's above the valley's crowd of Italian restaurants.
If you go
■ Anna Marie's Italian Cuisine, 10170 W. Tropicana Ave.; 725-605-3800, annamariesitaliancuisine.com.
■ The essence: Well-executed food, and specials that lift it above the competition.
Las Vegas Review-Journal restaurant reviews are done anonymously at Review-Journal expense. Contact Heidi Knapp Rinella at Hrinella@reviewjournal.com or 702-383-0474. Follow @HKRinella on Twitter.