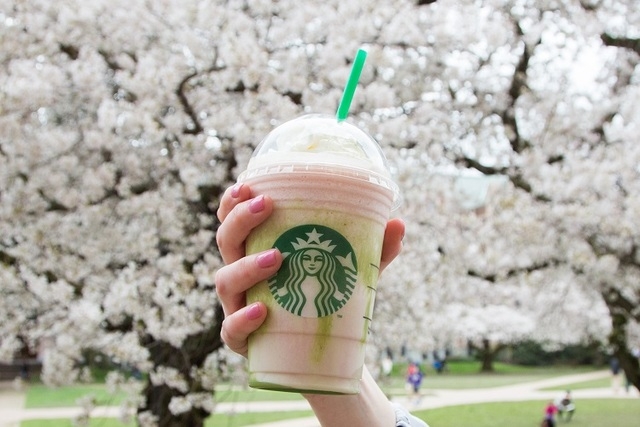 With every holiday these days there seems to be a matching Starbucks limited-edition drink, and the beginning of spring is no different.
According to Starbucks, beginning March 15 through the first official day of spring five days later, dessert-lovers can get its newest drink — the Cherry Blossom Frappuccino, previously only available as a secret menu item.
Technically, nothing in the drink is new, just the arrangement.
According to Starbucks, it was inspired by the Japanese sakura tradition and the country's national flower — cherry blossoms.
But don't expect a cherry flavor: The drink is a blend of strawberries and cream (no coffee) with white chocolate sauce and matcha green tea drizzle. Whipped cream and a sprinkle of matcha will top the drink.
Contact Caitlin Lilly at clilly@reviewjournal.com. Find her on Twitter: @caitielilly_