Streetcar Po-Boys brings New Orleans flavor to new side of town
September 2, 2015 - 8:04 pm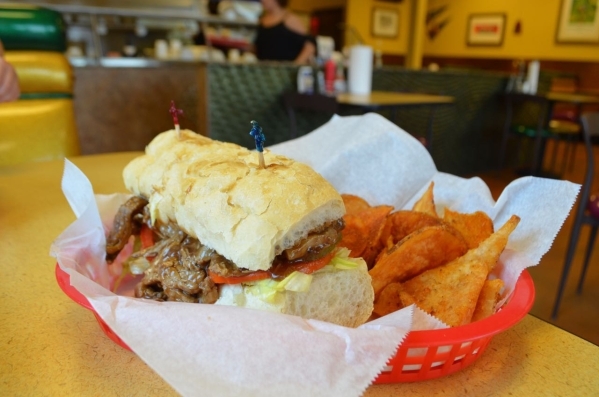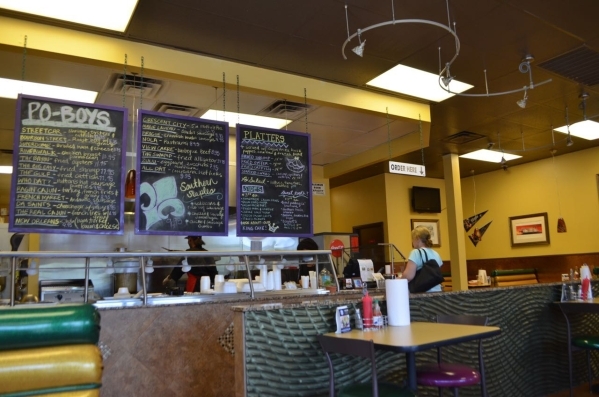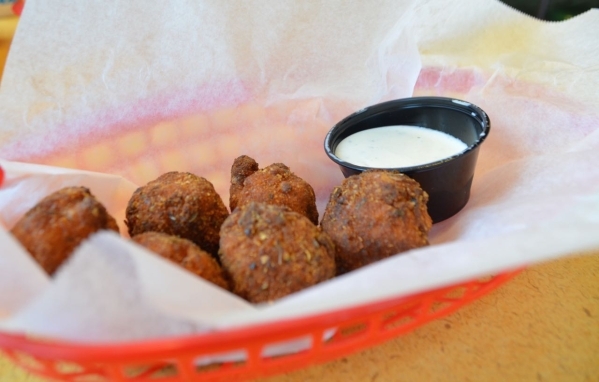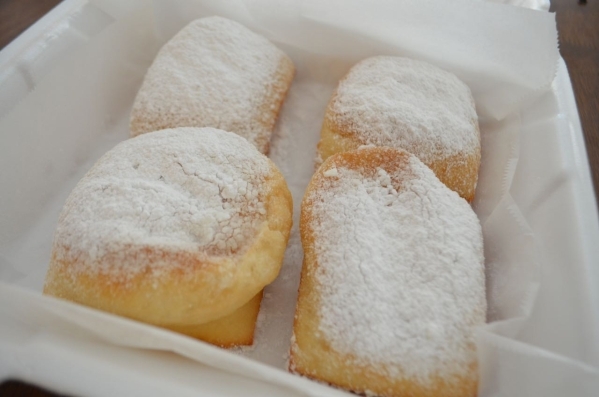 Streetcar Po-Boys celebrated its new location at 5201 W. Charleston Blvd., Suite 110, with a grand opening July 8.
The opening was good news for fans of the New Orleans-style sandwich shop that was forced to move from its original site due to its location in an area anticipated to be needed for widening Interstate 15.
Staff from the city of Las Vegas Economic and Urban Development Department helped owner Gwen Bartholomew find the new location and assisted with the permitting process.
"City staff has been such a blessing with working with us through each step," Bartholomew said in a press release. "We have been able to get relocated into a beautiful location that we believe is just one step closer to something big for us. We have already begun to see many of our old customers and are excited to make some new friends along the way."
Those friends will find a menu packed with specialties Bartholomew picked up in her native New Orleans, including fried catfish, shrimp and oysters, red beans and rice, muffulettas, gumbo and jambalaya.
The restaurant takes its name from the po-boy, a hoagie-like sandwich born at the Martin Brothers' Coffee Stand and Restaurant in the French Quarter in 1929. According to the Streetcar Po-Boys website, streetcarpoboysonline.com, the brothers, former street car conductors, offered striking streetcar workers free meals with a letter that vowed, "We are with you till h–l freezes, and when it does, we will furnish the blankets to keep you warm." They would hand out the sandwiches every time another "poor boy" would walk in.
Streetcar Po-Boy's versions are crusty on the outside and soft on the inside, made with Leidenheimer's French bread loaves. The sandwiches come topped in almost anything you can imagine from hot sausage patties or Louisiana hot links to fried catfish or even fried alligator. Even the seemingly ordinary Bourbon Street roast beef sandwich becomes extraordinary when topped in gravy and dressed with lettuce, tomatoes, mayonnaise and pickles.
Side dishes include crispy on the outside and cheesy on the inside Cajun fried mac 'n' cheese, Cajun fries, hushpuppies, Creole coleslaw, Cajun fried okra, fried pickles and warm Cajun chips.
Don't love Cajun spices? Just ask; they can be left off most dishes.
A po' salad with lettuce, tomato and homemade croutons and the Zulu, a po-boy topped in eggplant, zucchini and marinara sauce, offer vegetarians at least a couple of options.
Kids meal selections include fried shrimp, cheeseburger, chicken tenders and the Camelback, a grilled cheese and bacon po-boy. Younger diners are also invited to select a free stuffed animal from a collection near the counter.
Southern desserts offered include bread pudding, peach cobbler and bananas Foster. Beignets, which are a bit like a cross between a doughnut and a scone, come warm, light and dusted with plenty of powdered sugar. King cakes are available with 24-hour notice.
Fountain drinks, tea and coffee are available, as is Southern sweet tea and a rainbow sugar-topped cafe au lait.
Streetcar Po-Boys is open from 11 a.m. to 8 p.m. Monday through Saturday. Visit streetcarpoboysonline.com or call 702-901-8788.
Streetcar Po-Boys
5201 W. Charleston Blvd., Suite 110
Open 11 a.m. to 8 p.m. Monday through Saturday
Visit streetcarpoboysonline.com or call 702-901-8788.