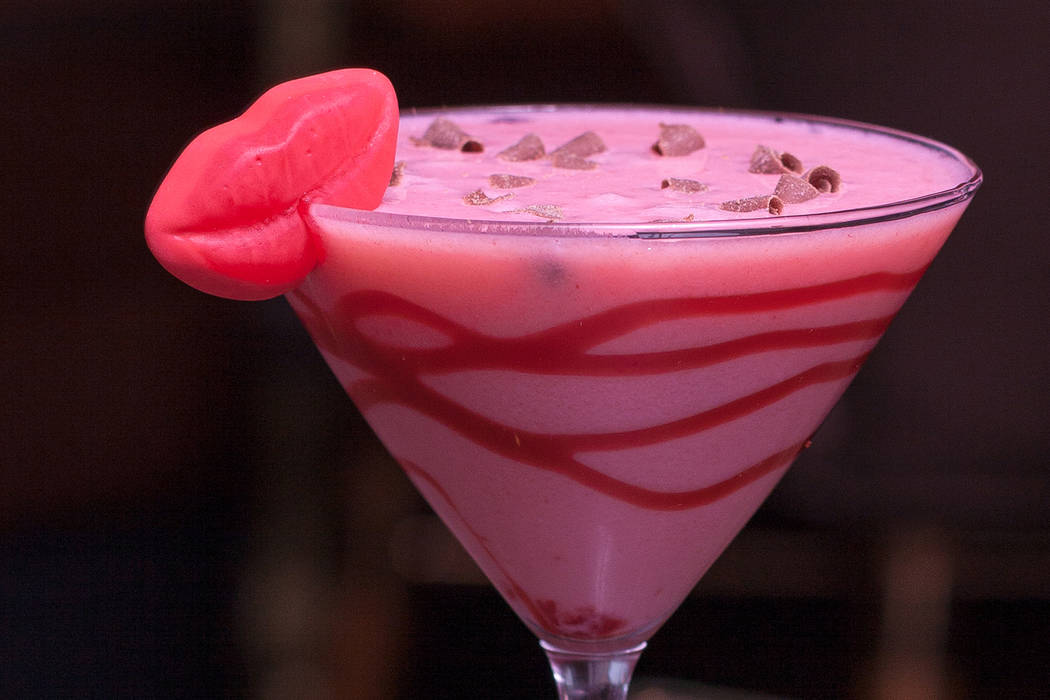 Sugar Factory lives up to its name by packing this holiday cocktail with all of the fruity, sugary flavor it can muster. You might enter a sugar coma before you ever catch a buzz on the Smooch Valentine Martini, but that doesn't mean your sweetheart won't melt when sharing one with you.
Ingredients
■ 1 ounce strawberry schnapps
■ 1 ounce strawberry rum
■ 1 ounce creme de banana
■ 1/2 ounce strawberry puree
■ 1 ounce banana puree
■ 2 ounces milk
Garnish
■ Strawberry syrup
■ Dark chocolate shavings
■ Gummy kiss candy
Directions
Apply strawberry syrup to inside of martini glass. Shake ingredients with ice. Strain into glass. Sprinkle with chocolate shavings. Place candy on rim.