Summerlin-area L & L Hawaiian only looks like burger joint
March 28, 2017 - 10:03 am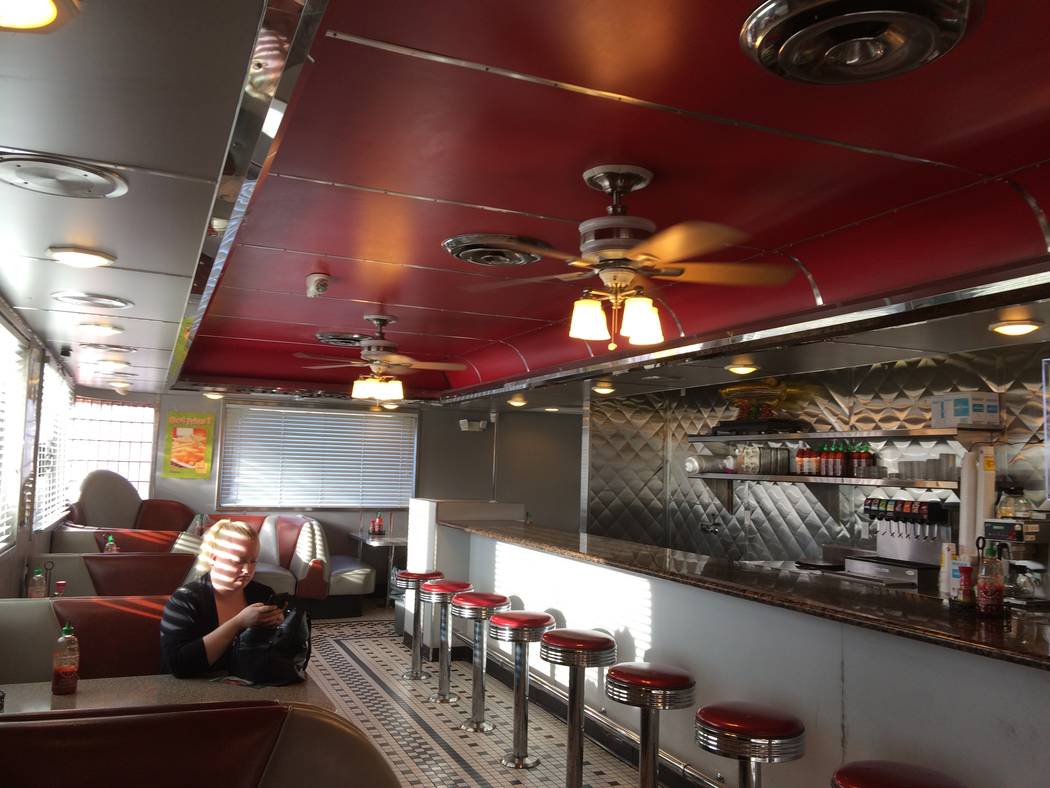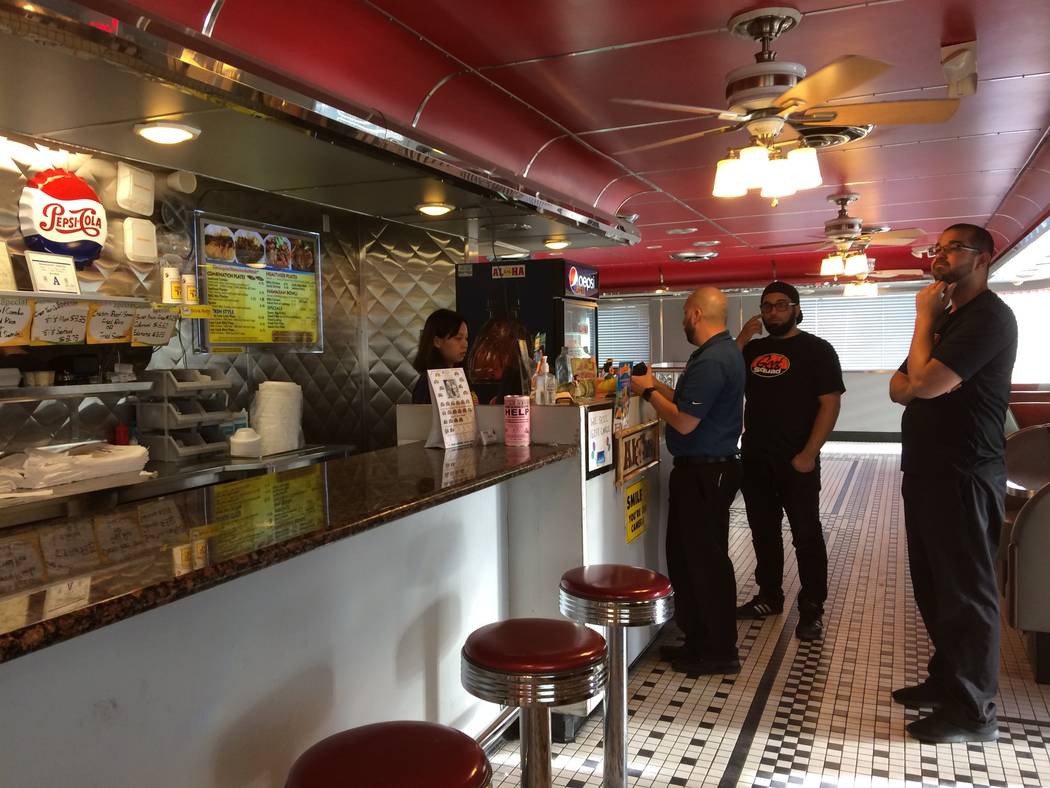 The 1950s facade and the interior — vinyl-covered booths, spinning counter stools and stainless steel accents — might fool you into expecting a burger joint with ice cream sodas. Guess again. L & L Hawaiian Barbecue took over the location at 1900 N. Buffalo Drive but didn't bother to change out the facade.
The little eatery has a loyal following, as does its sister location at 10860 W. Charleston Blvd., Suite 180. Abraham Salume said the food keeps him coming back.
"Especially the barbecue chicken. It's delicious. I love the food here, and they give you big portions, too. Everybody comes here," he said.
View tried the ribs and chicken, and the sauce was a winner. This is a use-your-hands kind of barbecue because you'll be tempted to lick off the juices off your fingers.
The same can't be said for the quality of the meat. Was the beef a tad stringy? Yeah. Was it cut on the thin side? Decidedly so. And don't expect the chicken to be choice breast meat. But the portions are good for the price, starting at $6.50. (The side dish of macaroni salad — thumbs up on that — gave it a picnic feeling. Not a fan? It can be swapped out for a tossed salad.) L & L serves its food with plenty of plain white rice. Order a combination plate and you get two scoops.
L & L also offers musubi — a block of rice with your choice of meat wrapped with seaweed — that looks, at first glance at the menu picture, like dessert.
Another thing you'll find: Spam. Yep, the stuff with the mystery ingredients.
Destiny Batterson comes to L&L to treat herself.
"It's very, very, very good and they have things you can't get anywhere else. The Spam. Most of the time you think, 'Spam? Eww, gross,' but here it's Japanese-inspired and it's really, really tasty," she said.
The menu also includes garlic shrimp; hamburger; cheeseburger; mahi mahi sandwiches; salmon patty; chicken cutlet with gravy; Kalua pork with cabbage; and fried scallops.
L & L Hawaiian Barbecue
Where: 1900 N. Buffalo Drive and 10860 W. Charleston Blvd., Suite 180
Hours: 10 a.m. to 10 p.m. daily
More information: 702-869-9898 or hawaiianbarbecue.com