Sweetspot serves nitrogen-infused ice cream in Las Vegas — VIDEO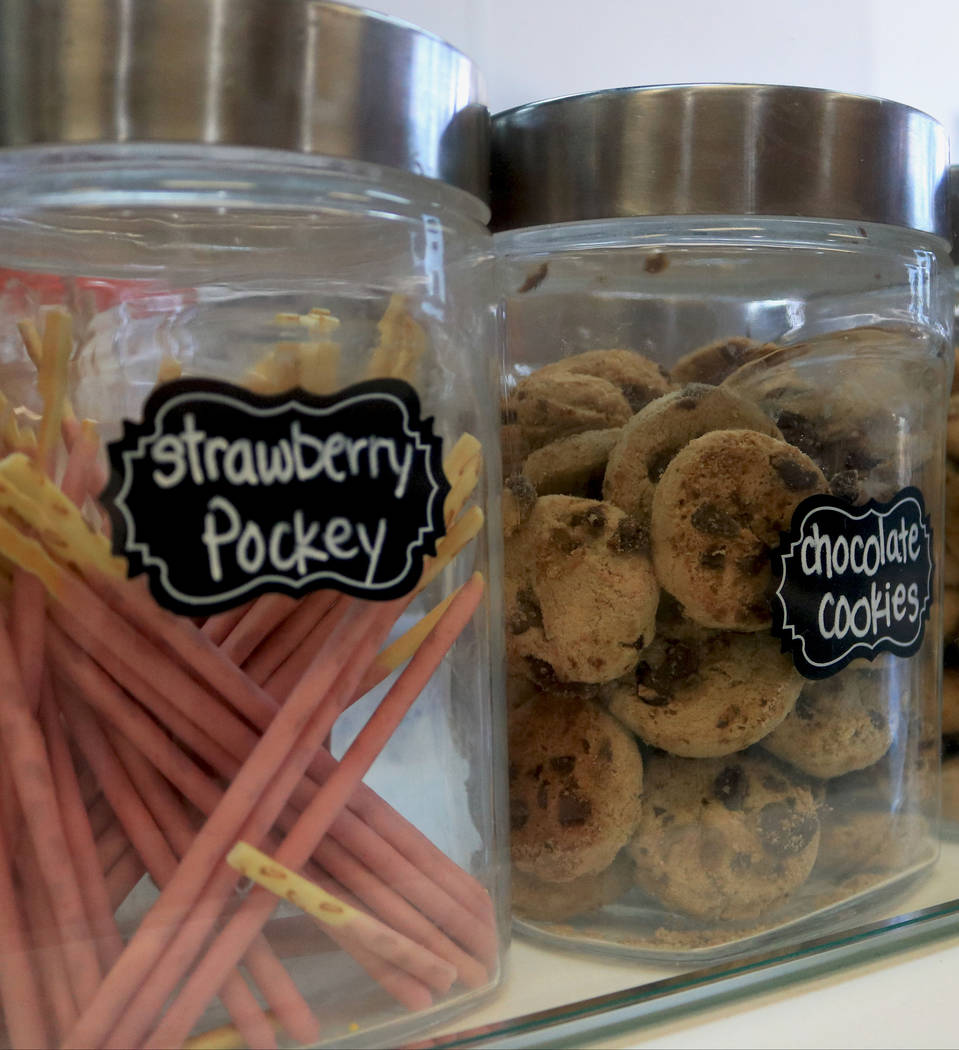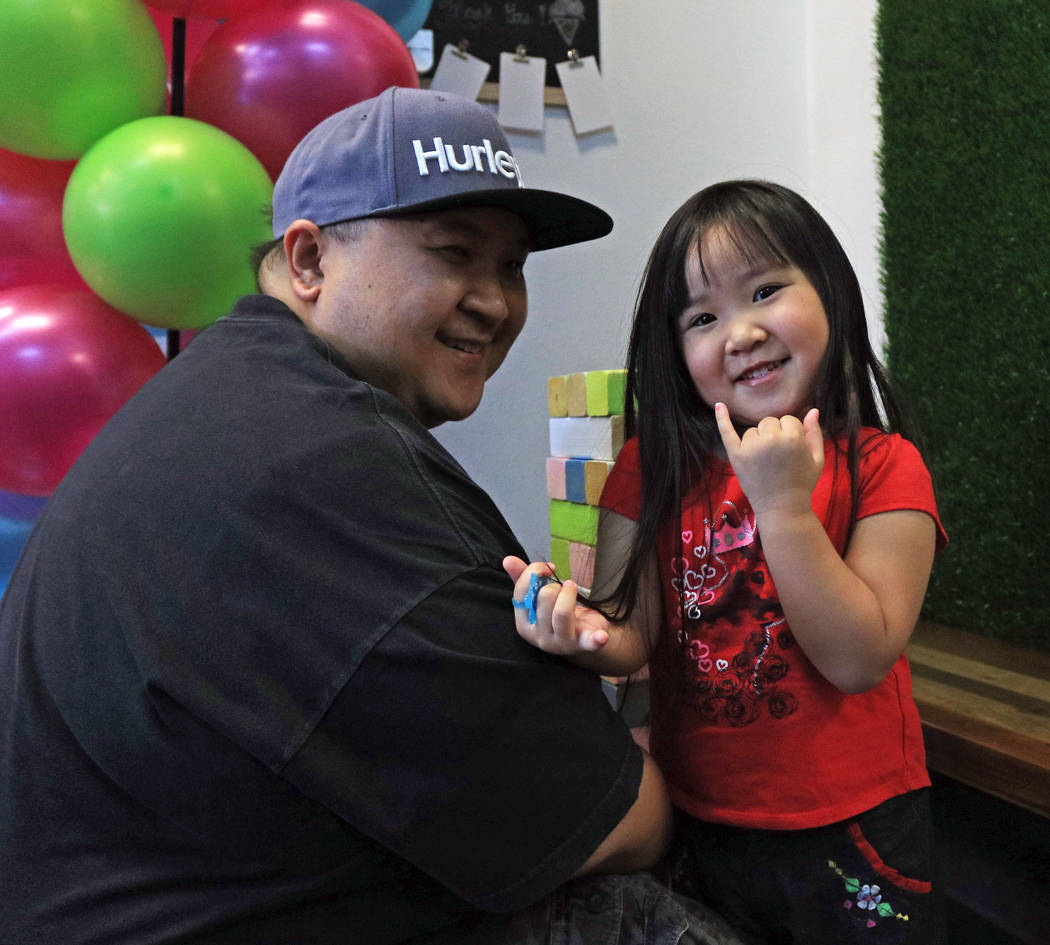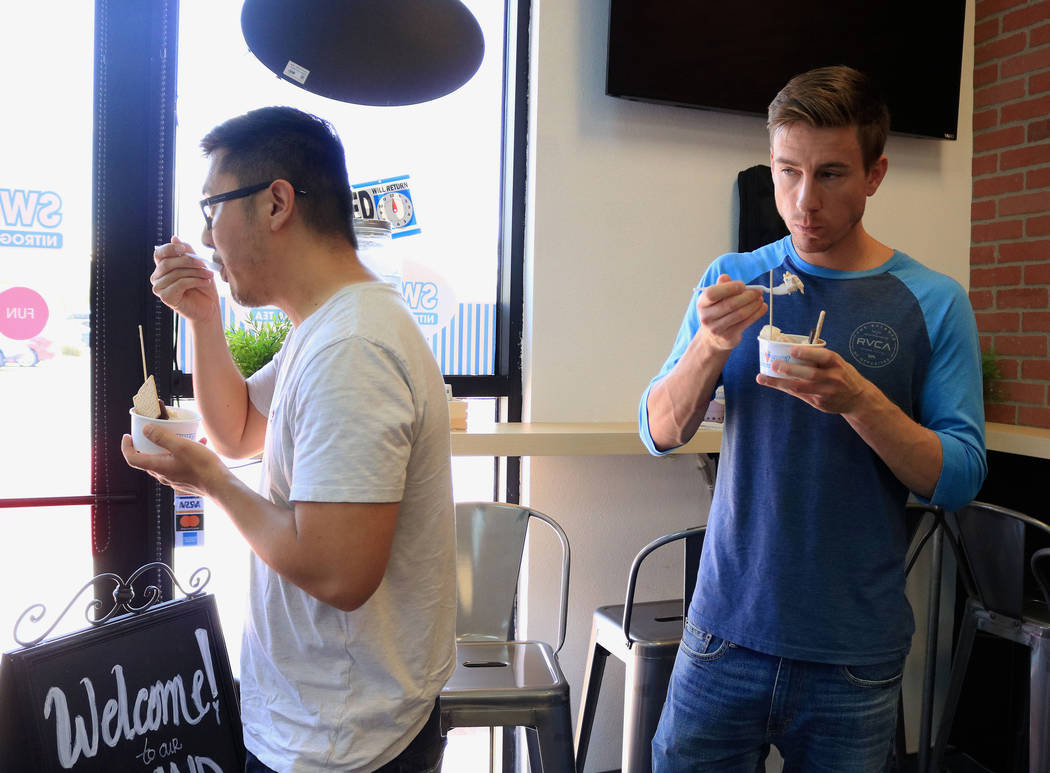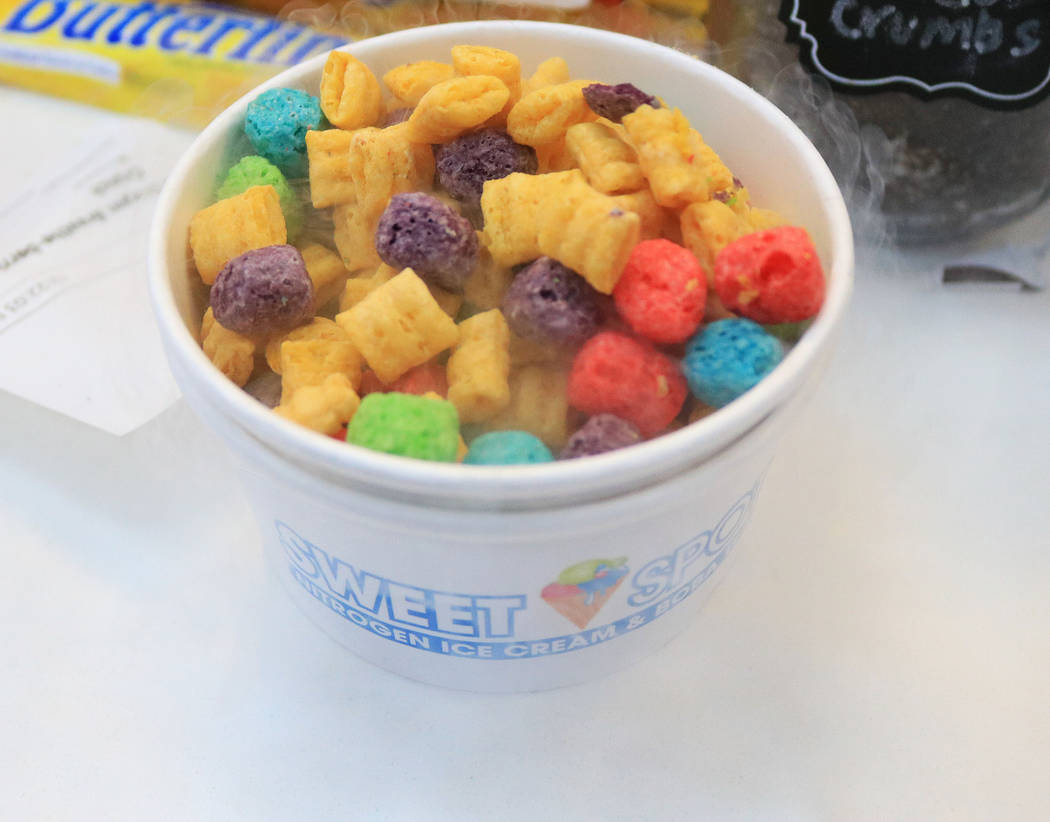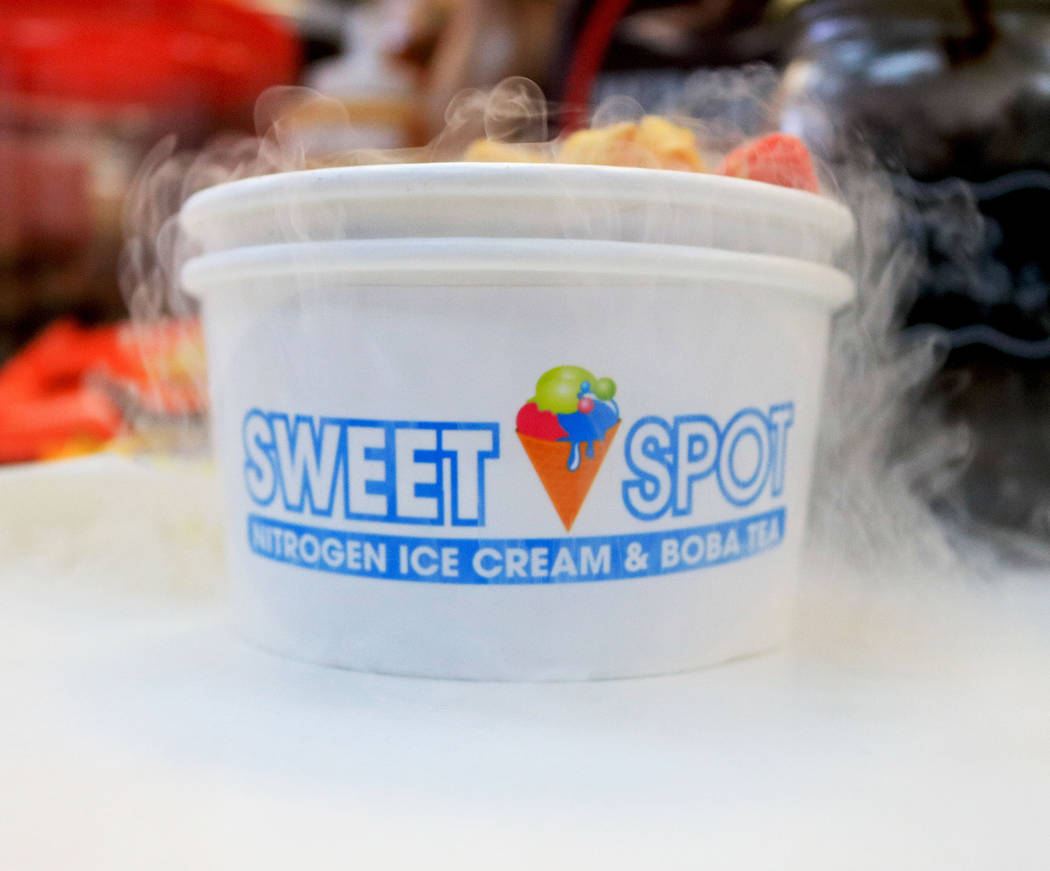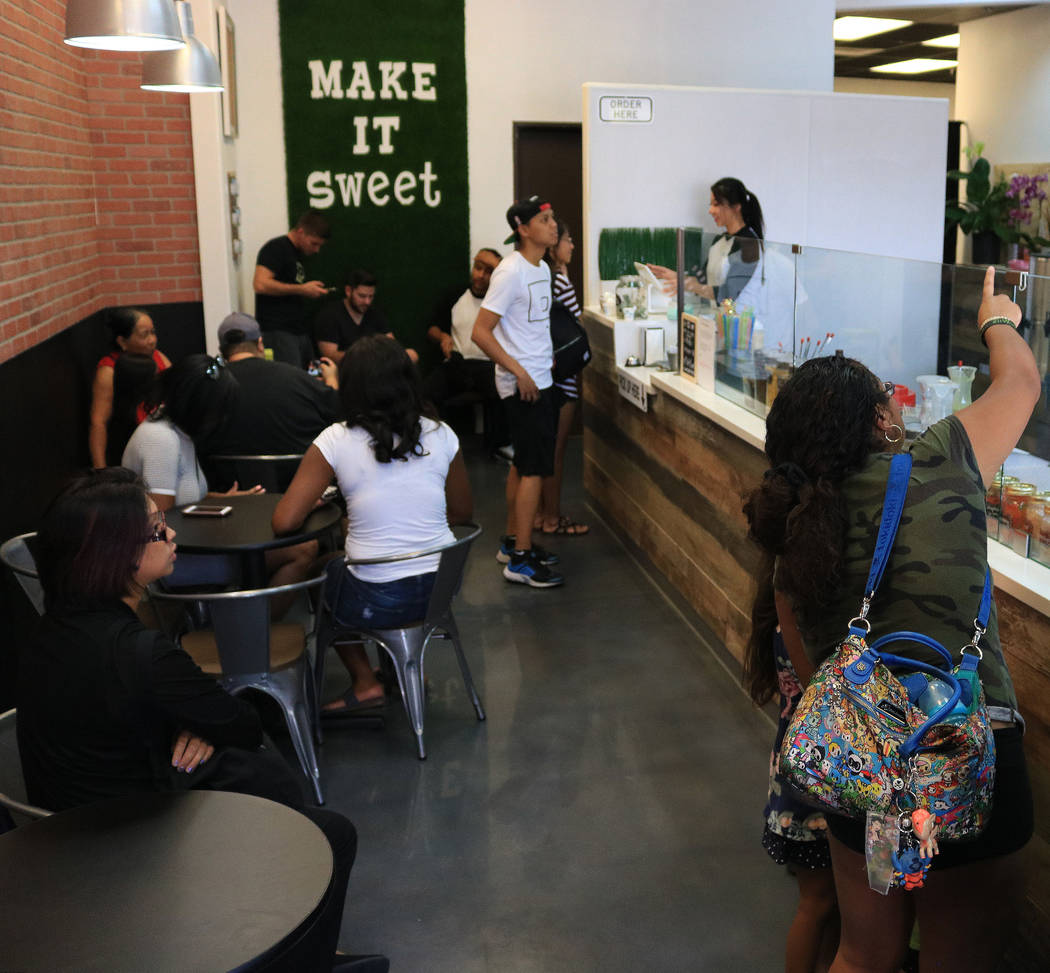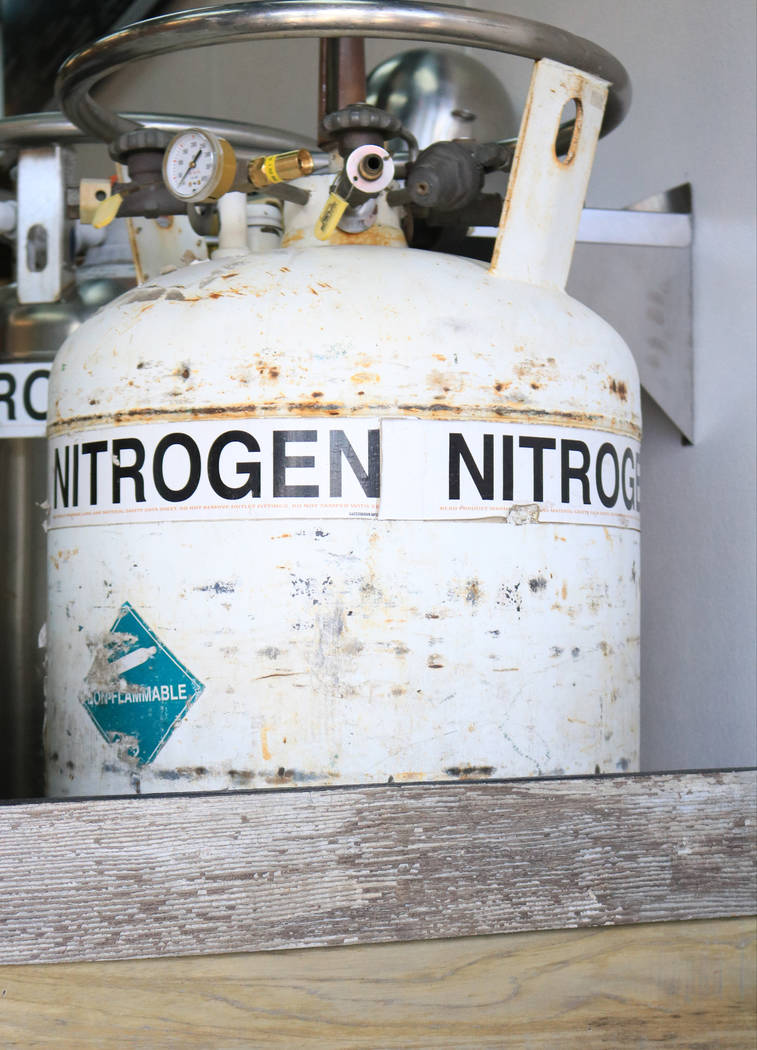 Feel the need to up your cool quotient during the dog days of summer? Head on over to Sweetspot Nitrogen Ice Cream & Boba Tea (6830 S Rainbow Blvd, Las Vegas, NV 89118), which Trish and Freddy Clavel opened Saturday.
The couple starts with a cream base that is infused with liquid nitrogen, which at minus 200 degrees Fahrenheit, instantly freezes. No crystal buildup, no random icy chunks. Just pure, creamy goodness.
"It's as-creamy-as-you-can-get ice cream," Freddy Clavel says. The vapor from the liquid nitrogen is an added bonus, creating a fun twist for customers.
Sweetspot's specialty is made-to-order ice cream. Customers select a base, either premium (milk) or sorbet (water), then pay for a cup size of their choosing. Then comes the fun part: picking flavors and toppings.
The liquid nitrogen is the last step. As it's poured into the concoction, it produces a vapor cloud and creates the dessert in seconds. The long list of flavors includes dulce de leche, Nutella, Lucky Charms, pomegranate, lavender Earl, birthday cake and strawberry cheesecake. Toppings options include mango popping boba, sea salt cream, chocolate pandas, matcha green Kit Kat bars and rainbow mochi.
Sweetspot also offers a boba milk tea menu in a variety of flavors.
Within an hour of opening on Saturday, the shop was packed. If it continues to be popular, the Clavels would consider opening a second location in the Las Vegas Valley.
"That would be the dream," Freddy says.
Contact Gabriella Benavidez at gbenavidez@reviewjournal.com. Follow @latina_ish on Twitter.