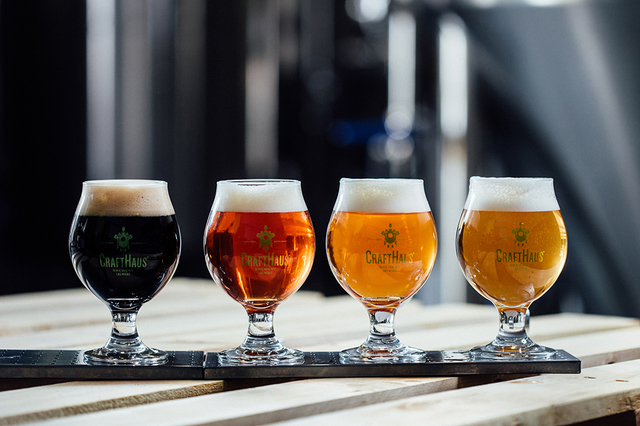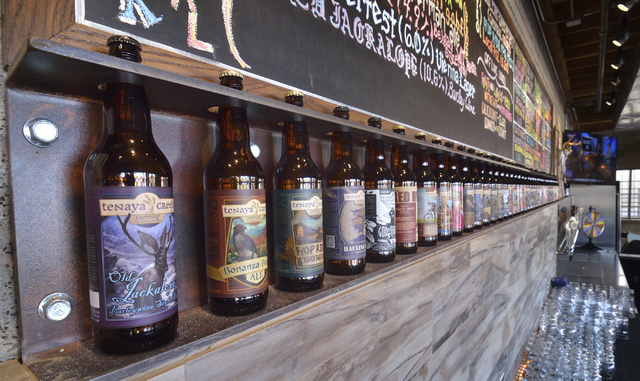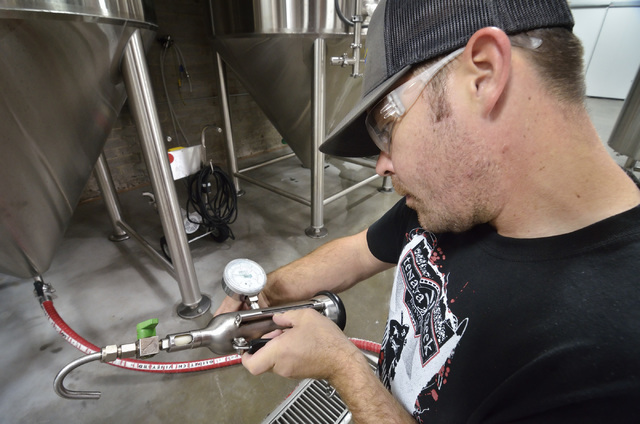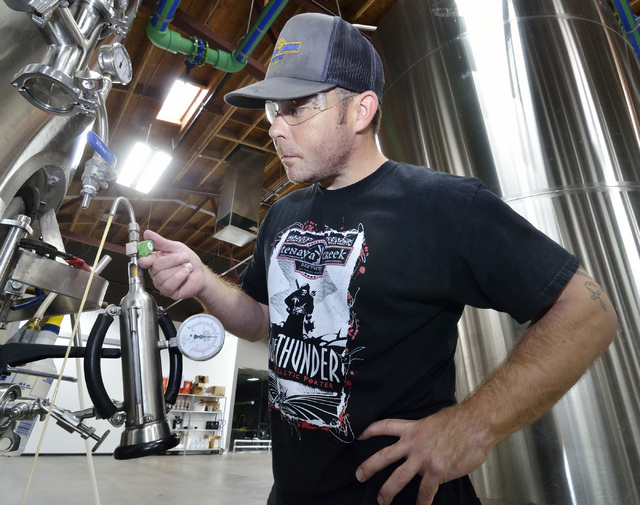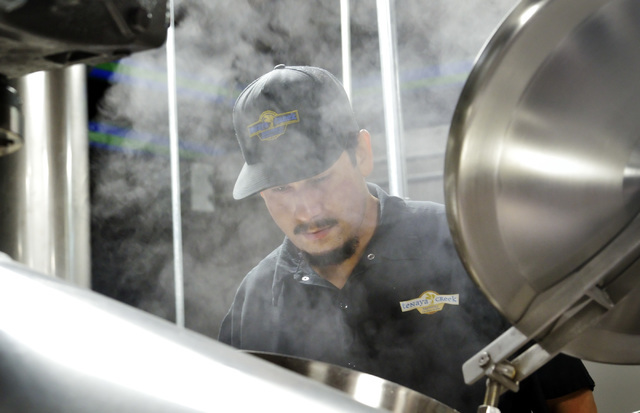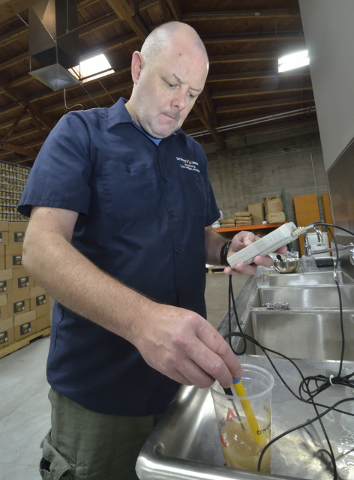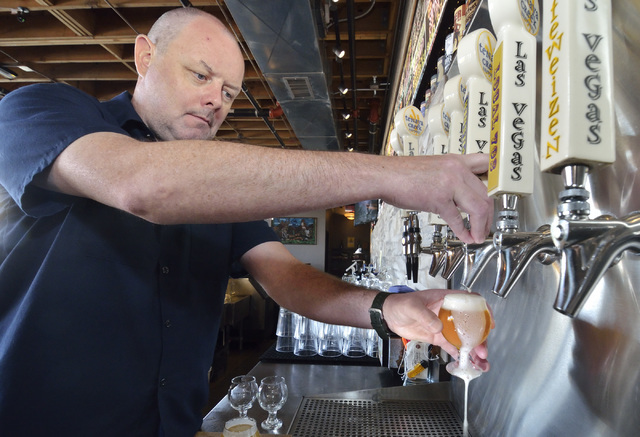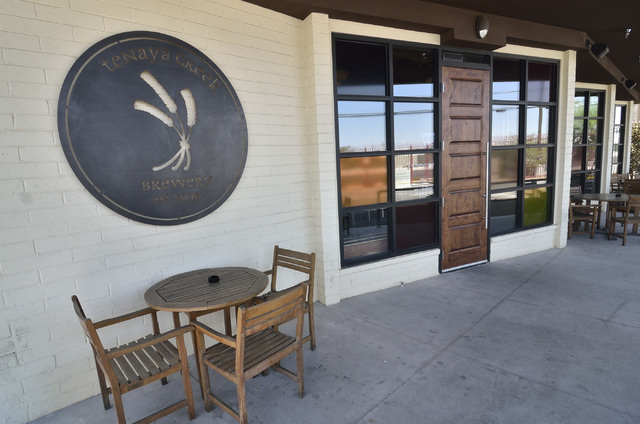 Oktoberfest starts in September, but that may be the least confusing thing about this merriest of autumn celebrations. Another is that originally, it wasn't all about the beer. But more on both of those things later.
Today, beer is Oktoberfest's main reason for being, and Southern Nevada bars, restaurants and craft brewers will be tapping their finest brews.
The biggest local celebration is at the Hofbrauhaus on Paradise Road, where the party starts at 7 p.m. Friday with a ceremonial keg tapping by legendary entertainers Siegfried & Roy that continues through Oct. 31. The local Hofbrauhaus doesn't brew its own beer but imports Hofbrau Oktoberfest Beer from the brewery in Germany. This year they'll be bringing in 500 50-liter kegs (about 13.2 gallons each), which works out to 25,000 one-liter mugs.
The German-American Social Club of Southern Nevada will have a joint celebration with the city of Las Vegas Oct. 1, and another at the club on East Lake Mead Boulevard Oct. 15-16. Other celebrations will include Socktoberfest at ReBar in the Arts District Oct. 22 (hosted by a Swiss sock monkey), and Dogtoberfest at Big Dog's Draft House on North Rancho Drive Oct. 29.
The Golden Nugget will have its annual Beerfest this weekend, with a craft beer tasting at 7 p.m. Saturday and an Oktoberfest pool party at 1 p.m. Sunday.
And while craft brewer Sin City Brewing Co. serves only snacks in its three local tap rooms, its beers will be featured with an Oktoberfest special at Crush at the MGM Grand Saturday through Oct. 3.
If you're wondering about the whole Oktoberfest-in-September thing, that's when the one in Munich starts — although it wasn't always that way. As Klaus Gastager of the Hofbrauhaus Las Vegas explains it, the whole thing started in October 1810 as a celebration of the marriage of Bavarian Crown Prince Ludwig on a meadow outside Munich.
"It was proclaimed the wedding of the ages," said Gastager, vice president of HBavaria LLC. "Over 40,000 people came to wish the newlyweds well and enjoy the free beer and horse races."
A good time, it seems, was had by all — so much so that it became an annual event, extended and starting in September, when the weather's a little warmer. This year's runs from Saturday through Oct. 3.
Like the other Hofbrau beers, the Oktoberfest brew is made in accordance with the reinheitsgebot, also known as the German beer purity law, adopted in Bavaria in 1516 and still standing. It proclaimed that beer could be made only with barley, hops and water, although provisions for yeast were added later. The law ensured that renegade brewers couldn't introduce foreign substances and was, Gastager said, one of the first food-safety laws in the world.
"No preservatives, no (extra) flavor, no color," he said. "This is as good as it gets."
Tell that to a craft brewer, the number of which has multiplied greatly in Southern Nevada during the past few years, to 17 and counting. While a few of them proudly proclaim that they adhere to the reinheitsgebot, most have started branching out.
"If you'd gone to a craft brewery 10 years or so ago, they'd have a pale ale and a stout and a brown ale — not a very diverse collection of beers," said Jim Hodge of Las Vegas, a certified beer judge. "There's been a lot of diversification as more craft brewers have looked at exotic ingredients. Bad Beat now has a serrano chili beer. The guys at Lovelady just introduced what they call a pumpkin beer with hazelnuts.
"That's kind of a big thing in brewing right now. They're really looking beyond the traditional malt, hops, water kind of ingredients, looking at how various herbs, spices, fruits and chilies can enhance the flavors."
"We like to be creative with our beers," said Wyndee Forrest, co-owner of CraftHaus Brewery in Henderson. "We like to do things that are a little bit unexpected."
Forrest said they're adding things such as coffee, wood or whiskey-soaked wood — even edible glitter, to celebrate their second anniversary this Saturday.
"The reinheitsgebot is a little too confining for us," she said, "but that doesn't mean that we don't respect it."
Gastager said he also doesn't get "the hype about IPAs," or Imperial Pale Ales, popular with modern craft brewers and "a very hoppy beer. The brewing process sounds like a very simple process, but it's not. With a very hoppy flavor, you can overlay imperfections in the brewing process."
At CraftHaus, where Saturday's celebration is called the Hop Bomb, Forrest naturally would disagree.
"It's still hard to make a quality IPA or double IPA," she said. "Hops do cover up flaws, but that's not why the New World brewers have a love affair with them, it's because of the diverse flavors and aromas that they provide."
Anthony Gibson, head brewer at Tenaya Creek, which opened in 1999, said he's open-minded.
"I have nothing against using nontraditional ingredients," Gibson said. "By using different types of fruits, wood, coffee and cocoa nibs — you name it — it just gives people more of a variety."
The craft-beer movement has come along with Americans' increasingly sophisticated collective palate, he added.
"With the quality of food that's available nowadays — especially on the Strip — they want quality beer also," Gibson said. "They search out local breweries."
"I can see in our taproom that our guests' palates are evolving," Forrest said.
For his part, Gastager stands firm.
"I may be too biased, because I'm German, and more importantly, I'm from Bavaria," he said. "Bavarians are very particular about our beer."
Contact Heidi Knapp Rinella at Hrinella@reviewjournal.com. Find more of her stories at www.reviewjournal.com, and follow @HKRinella on Twitter.