The Airfryer has a surprising number of uses
October 11, 2017 - 10:14 am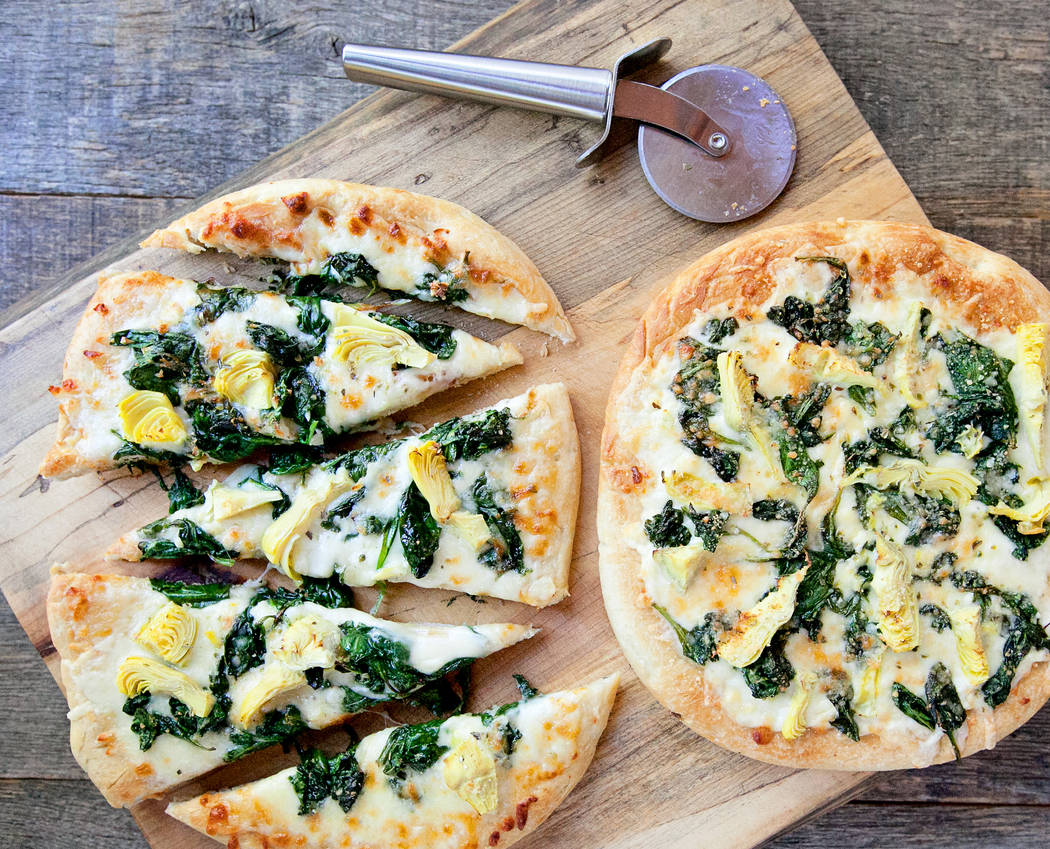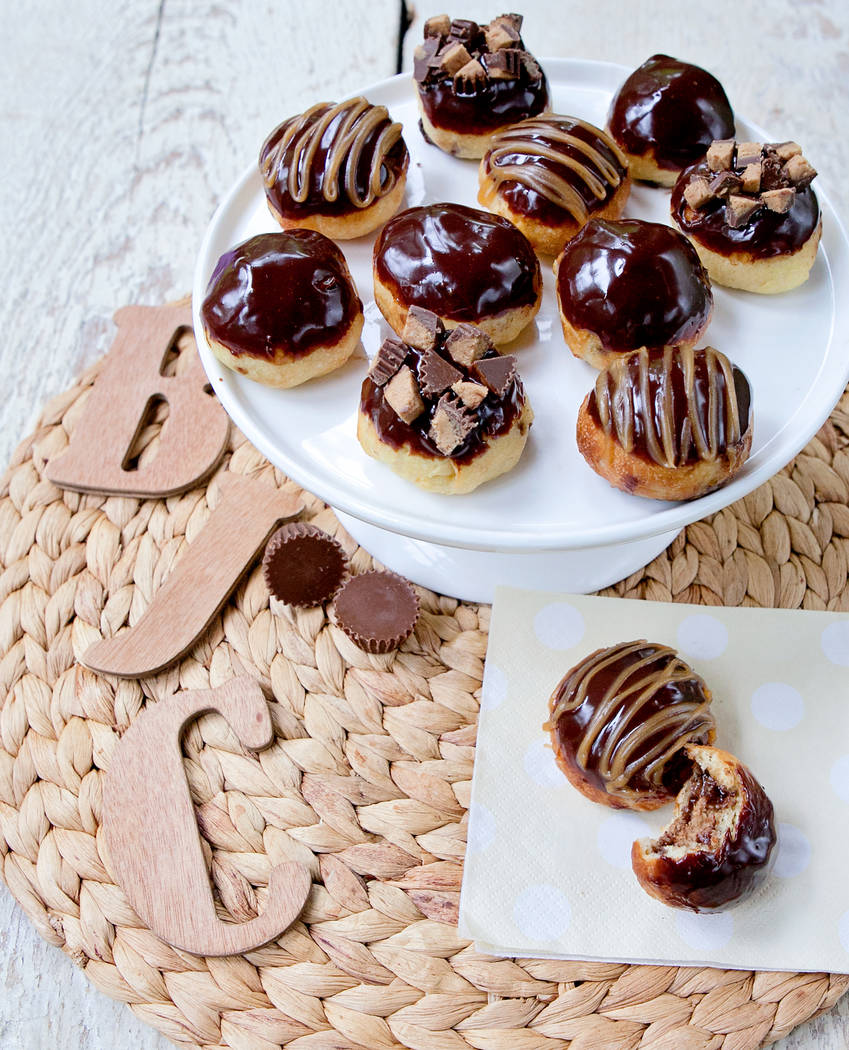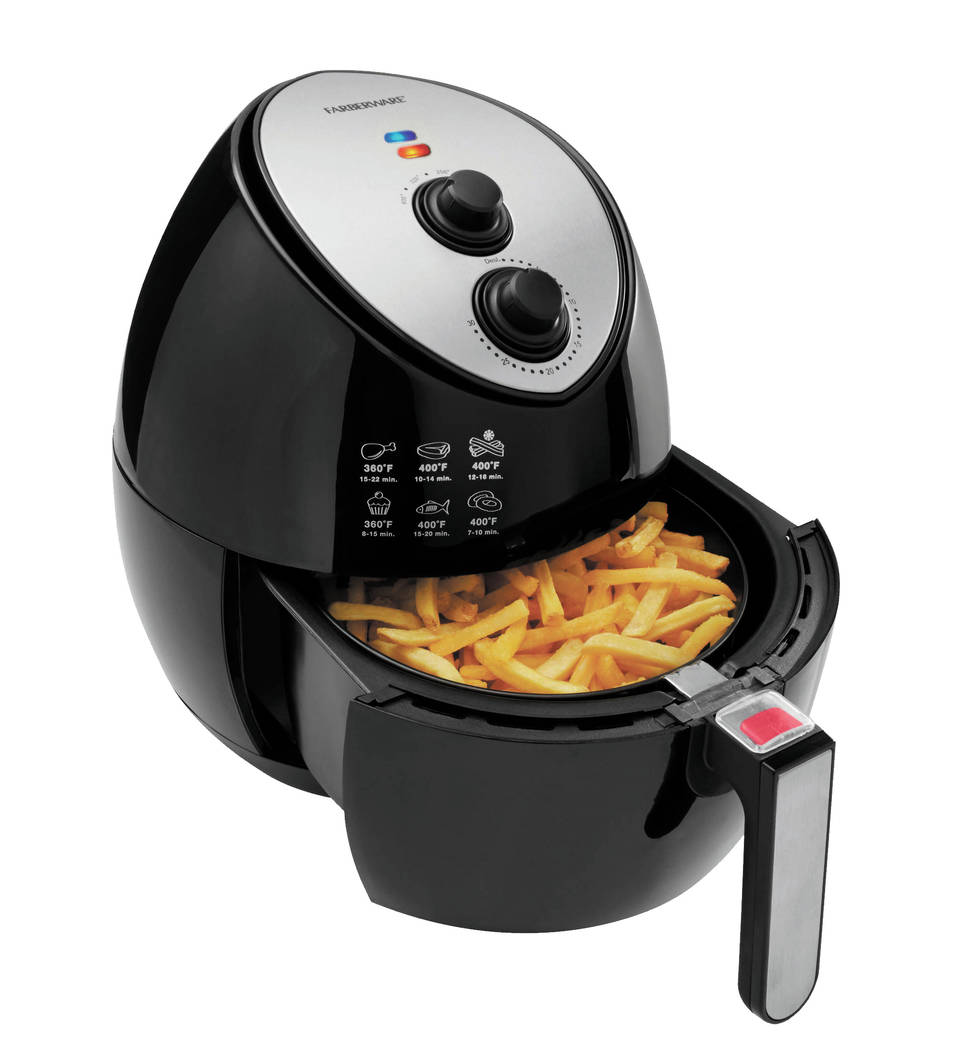 Meredith Laurence thinks the air fryer would be a lot more popular if people knew what it really is: a compact cylindrical countertop convection oven — which is no doubt why Philips, the manufacturer that originated the device, went with Airfryer.
Laurence, known as "The Blue Jean Chef," is the author of "Air Fry Everything," which came out last year and sold 240,000 copies, and "Air Fry Genius," to be released in November; it's obvious she's an expert on the device. But she said she was dubious at first.
"This came across my desk, and I thought, 'Oh, c'mon, what is this?' " she said. "But the only gimmicky thing about this appliance is its name. Nobody would buy a compact cylindrical countertop convection oven."
Laurence said the first thing she did was make french fries.
"But then I cooked a steak in it," she said. "When you make a steak in this machine, it's crazy good."
That's because the air fryer isn't really a fryer. Convection ovens, she pointed out, have been in professional kitchens for years (and more recently in home kitchens) and are beloved by bakers because they circulate the hot air through the oven, cooking food more evenly. But she notes that a rectangle isn't an efficient space for the movement of air.
"This is compact and cylindrical, so air moves like a cyclone in there," she said. "It only takes 2 minutes to heat. And because it cooks faster, you don't have as much time to dry things out."
Steaks, she said, come out like they've been perfectly grilled or sauteed, because the grease drains through the perforated basket. But she said the machine also is effective at proofing doughs, roasting vegetables and, of course, frying, from making those french fries to cooking bacon. And since cooking is contained within the device, there's no grease splatter.
It's so quick, she said, that if you're using a recipe and forgot to toast the nuts that are an ingredient, you can do it in five minutes.
Christopher Lindsay, a visiting professor at the Harrah College of Hospitality at UNLV, said he doesn't have an air fryer, but he has experimented with his mother's. His favorite thing to make in it? A grilled cheese sandwich.
"You just use a little bit of butter on top of each side of the bread, and the cheese in the middle," he said. "Stick it in there. It doesn't even take more than a minute."
Another thing he likes to cook in the air fryer is empanadas.
"Anything with kind of like a pastry coating," he said. "Like chimichangas; those kinds of things work really good."
But he said while his mother has used it for steak, "you have to be kind of careful with that. A lot of times it can turn out tough. You have to be selective about the cuts you use."
As for fried foods, while he said the result is similar to conventional methods, he said it's more effective with fine bread crumbs instead of the coarser panko, which browns unevenly.
But he said a major drawback is the space the device takes up, which in his mother's case is about a 13-by-14-inch footprint on the countertop.
"If you're somebody who likes to cook at home a lot and you're looking for alternatives, I think it's good health-wise," he said. "It's better for you than, of course, deep-fat frying."
Laurence said the interest in air fryers is still building, with the first one out about five years ago and the devices hitting the mass market in just the past few years. They range from about $60 to about $300.
"It's very, very new right now," she said. And she said the interest stems as much from the convection aspect as the air frying.
"So few people use that convection feature (in their conventional ranges) because they don't understand it," she said. "This is opening people's eyes on why convection heat is so good for food. That fan creates more energy. More energy means better browning. This is really just a more accessible way to use that convection technology."
Bourbon Bacon Burger
1 tablespoon bourbon
2 tablespoons brown sugar
3 strips maple bacon, cut in half
3/4 pound ground beef (80 percent lean)
1 tablespoon minced onion
2 tablespoons barbecue sauce
1/2 teaspoon salt
Freshly ground black pepper
2 slices Colby Jack cheese (or Monterey Jack)
2 Kaiser rolls
Lettuce and tomato
Zesty Burger Sauce:
2 tablespoons barbecue sauce
2 tablespoons mayonnaise
1/2 teaspoon ground paprika
Freshly ground black pepper
Heat air fryer to 390 degrees and pour a little water into the bottom of the device's drawer. (This will help prevent the grease that drips into the bottom drawer from burning and smoking.)
Combine bourbon and brown sugar in a small bowl. Place the bacon strips in the air fryer basket and brush with the brown sugar mixture. Air-fry for 4 minutes. Flip the bacon over, brush with more brown sugar and air-fry for an additional 4 minutes, until crispy.
While the bacon is cooking, make the burger patties: Combine the ground beef, onion, barbecue sauce, salt and pepper in a large bowl. Mix together thoroughly with your hands and shape the meat into 2 patties.
Lower the air fryer temperature to 370 degrees. Place patties in the air fryer basket and air-fry for 15 to 20 minutes, depending on how you like them cooked (15 minutes for rare to medium-rare; 20 minutes for well-done). Flip the burgers over halfway through the cooking process.
While burgers cook, make the burger sauce by combining the barbecue sauce, mayonnaise, paprika and black pepper to taste in a bowl.
When the burgers are cooked to your liking, top each patty with a slice of Colby Jack cheese and air-fry for an additional minute, just to melt the cheese. (You might want to pin the cheese slice to the burger with a toothpick to prevent it from blowing off in your air fryer.) Spread the sauce on the inside of the Kaiser rolls, place the burgers on the rolls and top with the bourbon bacon, lettuce and tomato.
Serves 2.
Air-Fried Turkey Breast with Cherry Glaze
1 5-pound turkey breast (see notes)
2 teaspoons olive oil
1 teaspoon dried thyme
1/2 teaspoon dried sage
1 teaspoon salt
1/2 teaspoon freshly ground black pepper
1/2 cup cherry preserves
1 tablespoon chopped fresh thyme
1 teaspoon soy sauce
Freshly ground black pepper
Heat air fryer (see notes) to 350 degrees. Brush turkey breast all over with olive oil. Combine thyme, sage, salt and pepper and rub the outside of the turkey breast with the spice mixture. Place seasoned turkey breast in the air fryer basket, breast side up, and air-fry for 25 minutes.
Turn the turkey breast on its side and air-fry for another 12 minutes. Turn the turkey breast on the opposite side and air-fry for another 12 minutes. The internal temperature of the turkey breast should reach 165 degeees when fully cooked.
While the turkey is air-frying, combine the cherry preserves, thyme, soy sauce and pepper in a small bowl. When the cooking time is up, return the turkey breast to an upright position and brush the glaze all over the turkey. Air-fry for a final 5 minutes, until the skin is nicely browned and crispy. Let the turkey rest, loosely tented with foil, for at least 5 minutes before slicing and serving.
Serves 6 to 8.
Notes: All turkeys are built differently, so depending on the turkey breast and how your butcher has prepared it, you may need to trim the bottom of the ribs in order to get the turkey to sit upright in the air fryer basket without touching the heating element. The key to this recipe is getting the right sized turkey breast. Once you've managed that, the rest is easy, so make sure your turkey breast fits into the air fryer basket before you pre-heat the device.
Also, you'll need a larger air fryer (5-quart or bigger) to make this recipe. If you have a 3-quart air fryer, you can cook a 3-pound bone-in split turkey breast. Just cut the seasonings and glaze ingredients in half, and you may need to trim a little of the base of the breast bone away so it fits in the basket. Don't worry if it's a tight fit, because the turkey will shrink a little once it is cooked. Cook for 20 minutes breast side up, then 20 minutes breast side down and finally another 15 minutes breast side up. Then, glaze the turkey and cook it for 5 more minutes.
Spinach and Artichoke White Pizza
Olive oil
3 cups fresh spinach
2 cloves garlic, minced (divided use)
1 (6- to 8-ounce) pizza dough ball
1/2 cup grated mozzarella cheese
1/4 cup grated Fontina cheese
1/4 cup artichoke hearts, coarsely chopped
2 tablespoons grated Parmesan cheese
1/4 teaspoon dried oregano
Salt and freshly ground black pepper
Heat the oil in a medium saute pan on the stovetop. Add the spinach and half of the minced garlic and saute for a few minutes, until the spinach has wilted. Remove the spinach from the pan and set aside.
Heat the air fryer to 390 degrees. Cut a piece of aluminum foil the same size as the bottom of the air fryer basket. Brush the foil circle with olive oil. Shape the dough into a circle and place it on top of the foil. Dock the dough by piercing it several times with a fork. Brush the dough lightly with olive oil and transfer it into the air fryer basket with the foil on the bottom. Air-fry the plain dough for 6 minutes. Turn the dough over, remove the aluminum foil, brush again with olive oil and air-fry for an additional 4 minutes.
Sprinkle the mozzarella and Fontina cheeses over the dough. Top with the spinach and artichoke hearts. Sprinkle the Parmesan cheese and dried oregano on top and drizzle with olive oil. Lower the temperature to 350 and cook for 8 minutes, until cheese has melted and is lightly browned. Season to taste with salt and fresh ground black pepper.
Serves 2.
Peanut Butter Cup Doughnut Holes
1 1/2 cups bread flour
1 teaspoon active dry yeast
1 tablespoon sugar
1/4 teaspoon salt
1/2 cup warm milk
1/2 teaspoon vanilla extract
2 egg yolks
2 tablespoons melted butter
24 miniature peanut butter cups, plus a few more for garnish
Vegetable oil in a spray bottle
Doughnut topping:
1 cup chocolate chips
2 tablespoons milk
Combine the flour, yeast, sugar and salt in a bowl. Add the milk, vanilla, egg yolks and butter. Mix well until the dough starts to come together. Transfer the dough to a floured surface and knead by hand for 2 minutes. Shape the dough into a ball and transfer it to a large oiled bowl. Cover the bowl with a towel and let the dough rise in a warm place for 1 to 1 1/2 hours, until the dough has doubled in size.
When the dough has risen, punch it down and roll it into a 24-inch-long log. Cut the dough into 24 pieces. Push a peanut butter cup into the center of each piece of dough, pinch the dough shut and roll it into a ball. Place the dough balls on a cookie sheet and let them rise in a warm place for 30 minutes.
Heat the air fryer to 400 degrees. Spray or brush the dough balls lightly with vegetable oil. Air-fry eight at a time 4 minutes, turning them over halfway through the cooking process.
While the doughnuts are air frying, prepare the topping. Place the chocolate chips and milk in a microwave safe bowl. Microwave on high for 1 minute. Stir and microwave for an additional 30 seconds if necessary to get all the chips to melt. Stir until the chips are melted and smooth.
Dip the top half of the doughnut holes into the melted chocolate. Place them on a rack to set up for just a few minutes.
Note: If you want to decorate these little doughnut holes, you can drizzle a peanut butter topping on in a decorative manner, or chop up a few more peanut butter cups and sprinkle them on top.
Makes 24.
Recipes from "Air Fry Genius" by Meredith Laurence
Contact Heidi Knapp Rinella at Hrinella@reviewjournal.com or 702-383-0474. Follow @HKRinella on Twitter.