The Factory Kitchen coming to The Venetian this winter
Updated September 12, 2018 - 8:29 pm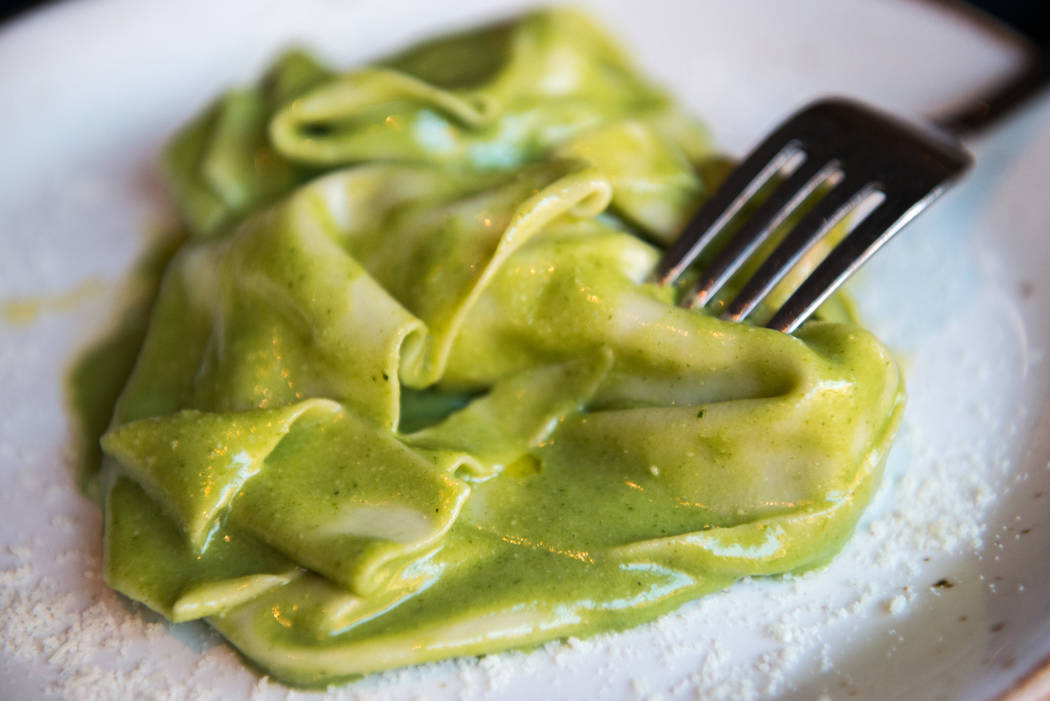 When The Factory Kitchen opens at The Venetian in December, it'll be with a Las Vegas veteran at the helm. The executive chef will be Eduardo Perez, formerly of several local Wolfgang Puck restaurants including Mandalay Bay's Trattoria del Lupo, where he was executive chef from 2007-2014 before decamping for Smith & Wollensky in Miami Beach.
"We're always excited, consistently," Perez said when asked about the new project. "We have to keep high energy."
Despite his years of cooking in an Italian kitchen, Perez said the venture poses challenges.
"The new concept that we're doing is really down-to-earth Italian," he said. "People misunderstand the Italian cuisine a lot."
It can be summarized as "Italian food by Italians." Perez will be working with chef Angelo Auriana who, like FactoryPlaceHospitalityGroup CEO Matteo Ferdinandi, is a native of Italy. Auriana and Ferdinandi debuted The Factory Kitchen brand in 2013 in the Arts District of downtown Los Angeles.
Perez says the cuisine is based on dishes handed down over the generations in various regions of Italy.
"Working with chef Angelo, he's an amazing individual," he said. "I've been (with the company) a little over a month. I still have a lot to learn from him."
Ferdinandi and Auriana looked far and wide when coming up with the concept.
"Most of the American public has their mind set on the menu items you find over and over again in different Italian restaurants," Ferdinandi said. "We span the peninsula from north to south, with an emphasis on Liguria. Basically, from town to town you have very different recipes. All of our concepts, these are not the foods you can find in each and every place, but that are very unique to that specific region or town we want to re-create. We're not reinventing anything; we're promoting the reality of the history of the foods for the American public."
The Factory Kitchen will be on The Venetian's restaurant row, in the space formerly occupied by B&B Ristorante. (Its casual-dining spot, Sixth + Mill Pizzeria and Bar, is expected to open in April in the Grand Canal Shoppes, in the space formerly occupied by Otto Enoteca.)
"That's very exciting," Ferdinandi said of the location. "So vibrant. You've got giants nearby. We're just excited to be a part of it — bringing the heritage of our country to the United States."
The Review-Journal is owned by the family of Las Vegas Sands Chairman and CEO Sheldon Adelson. Las Vegas Sands operates The Venetian and Palazzo.
Contact Heidi Knapp Rinella at Hrinella@reviewjournal.com or 702-383-0474. Follow @HKRinella on Twitter.