The Jay-Z pizza robot, other hot trends from Pizza Expo in Las Vegas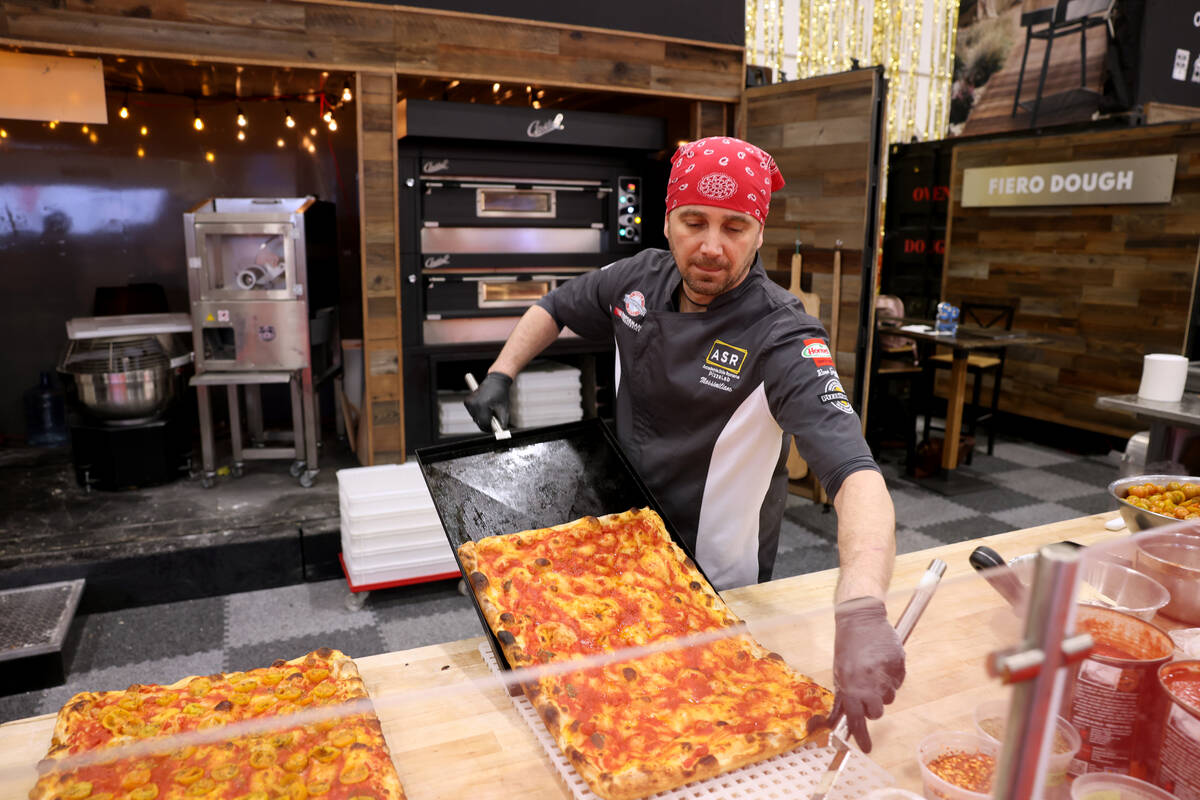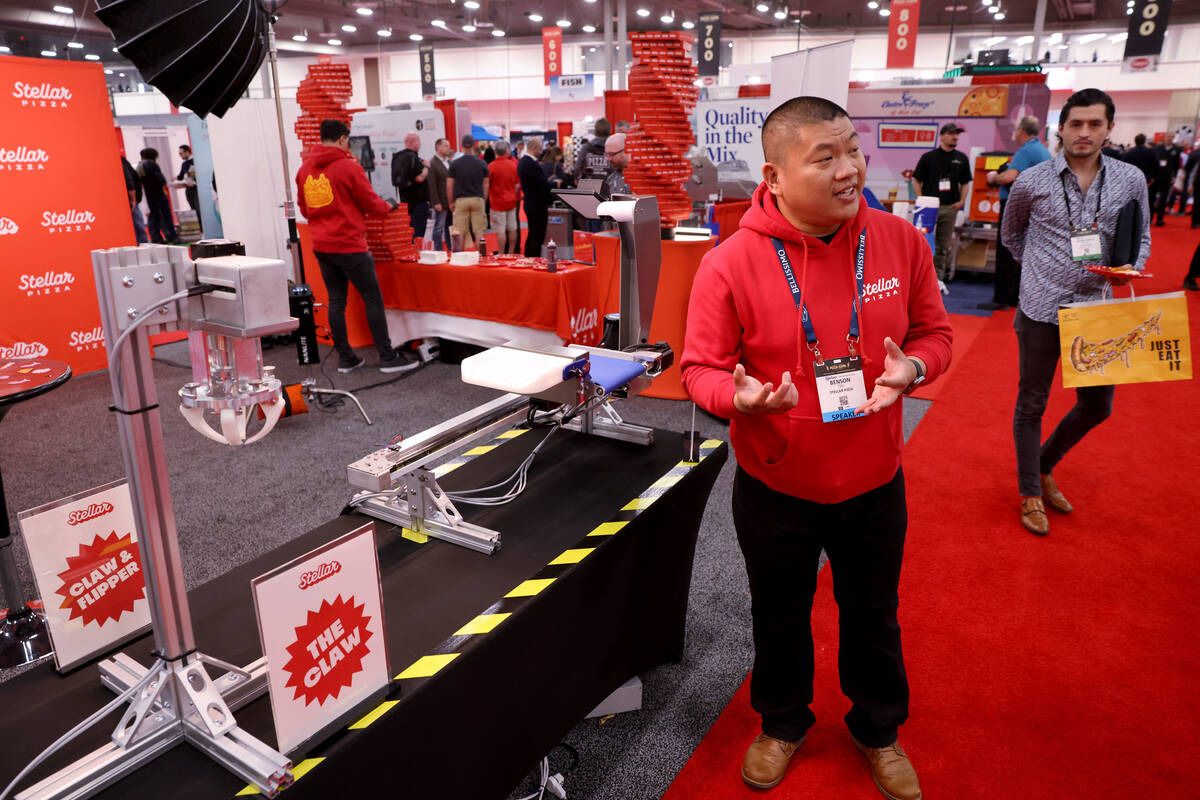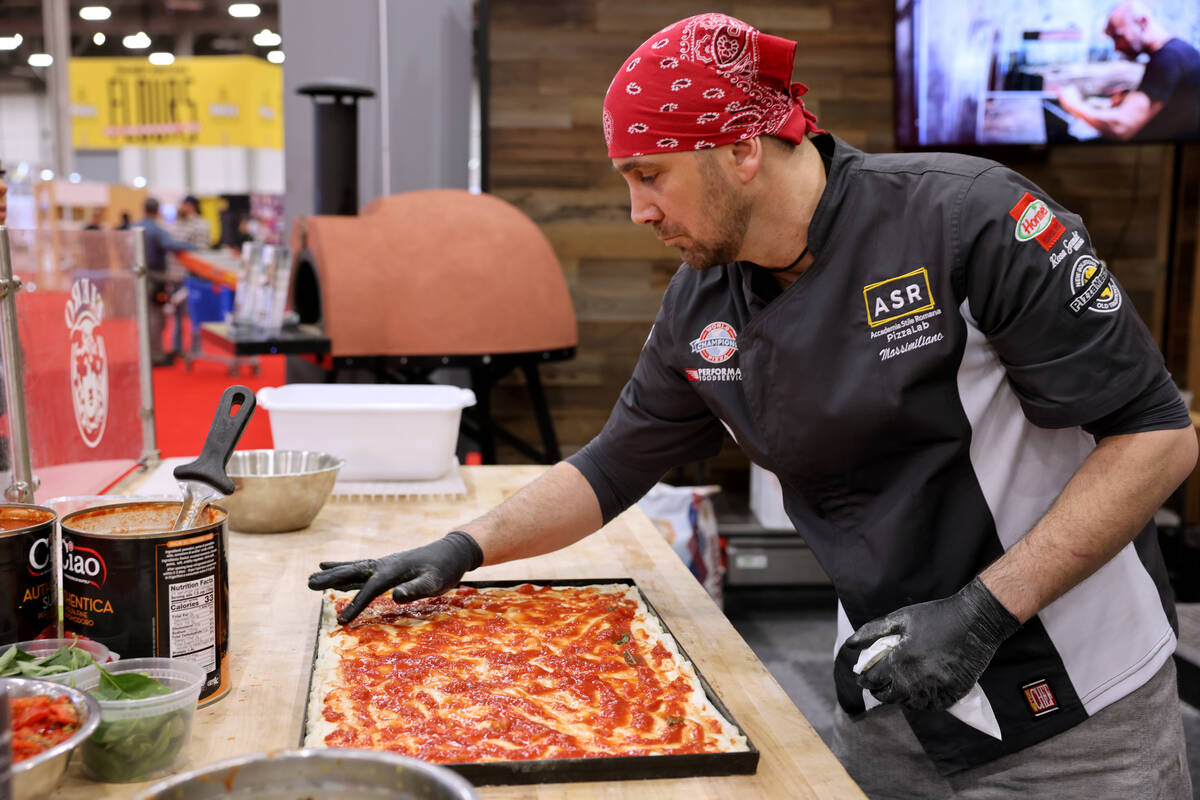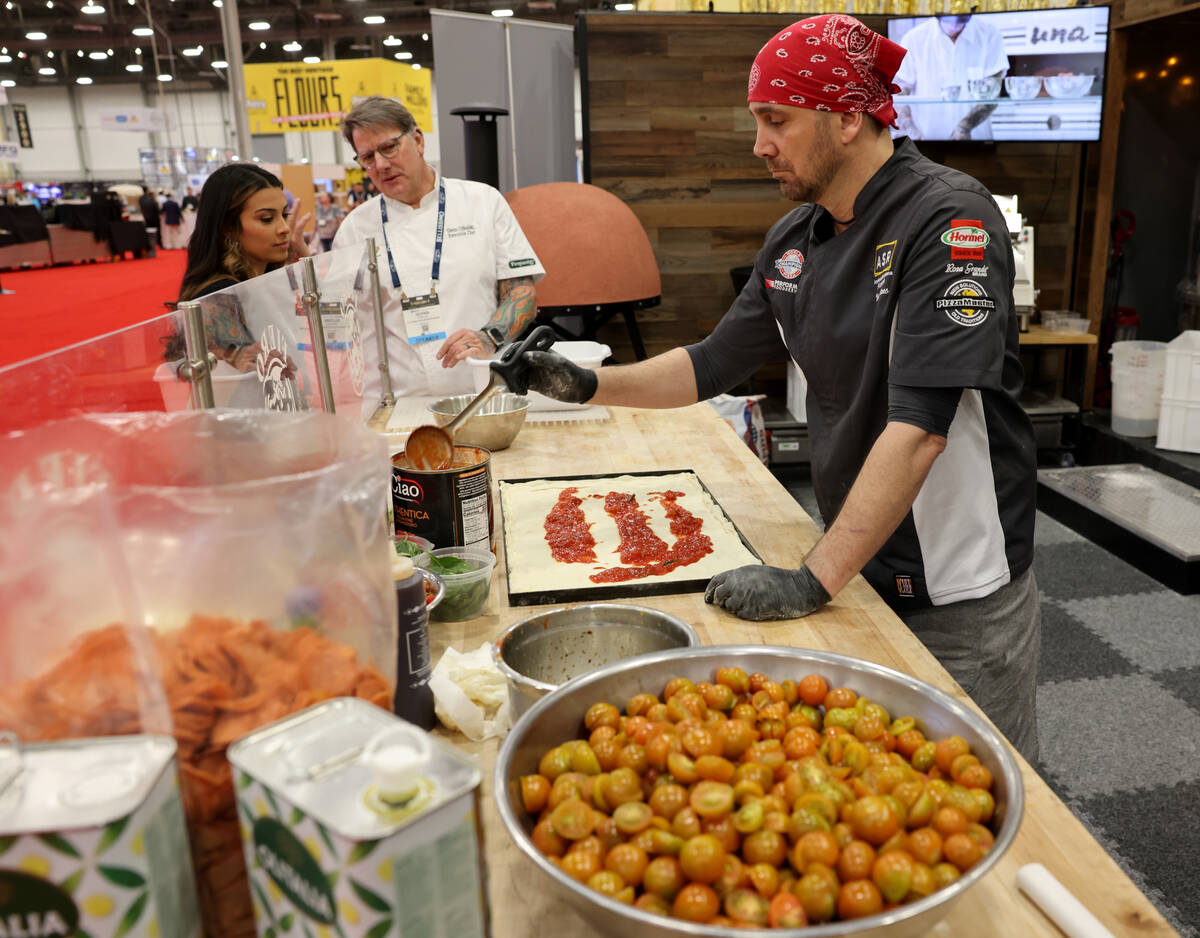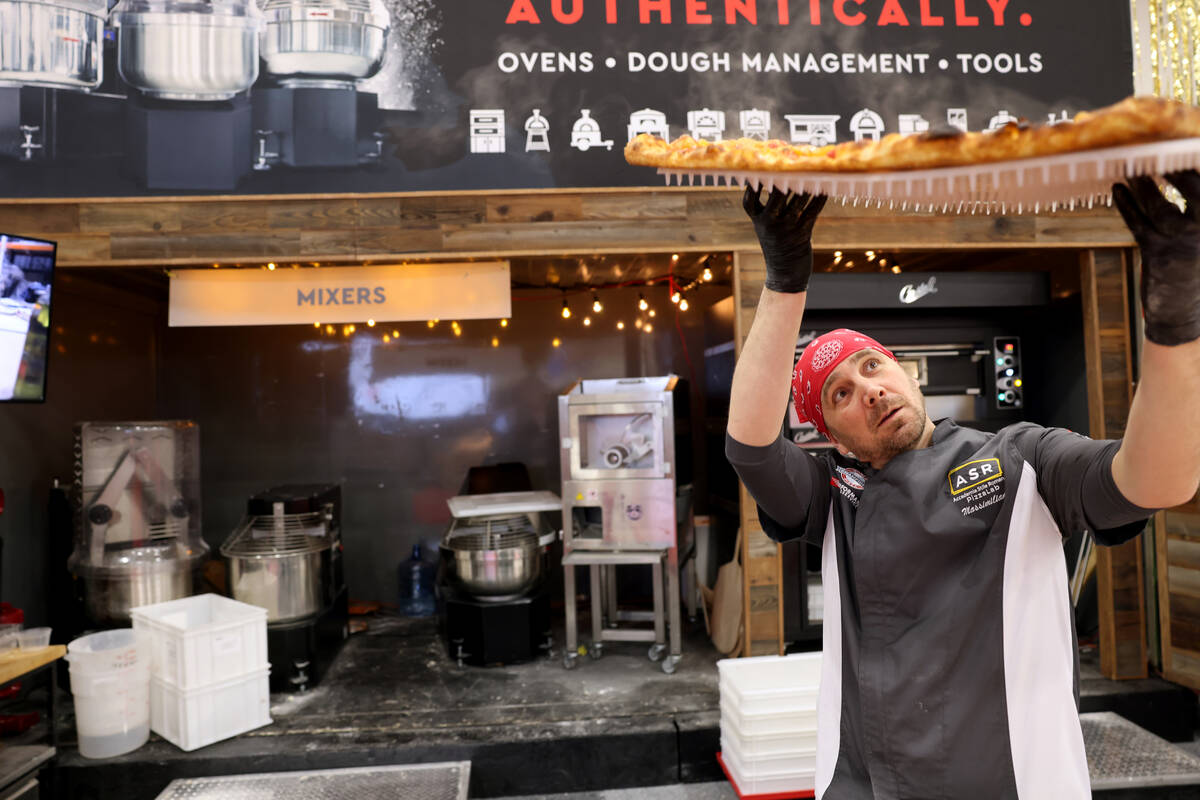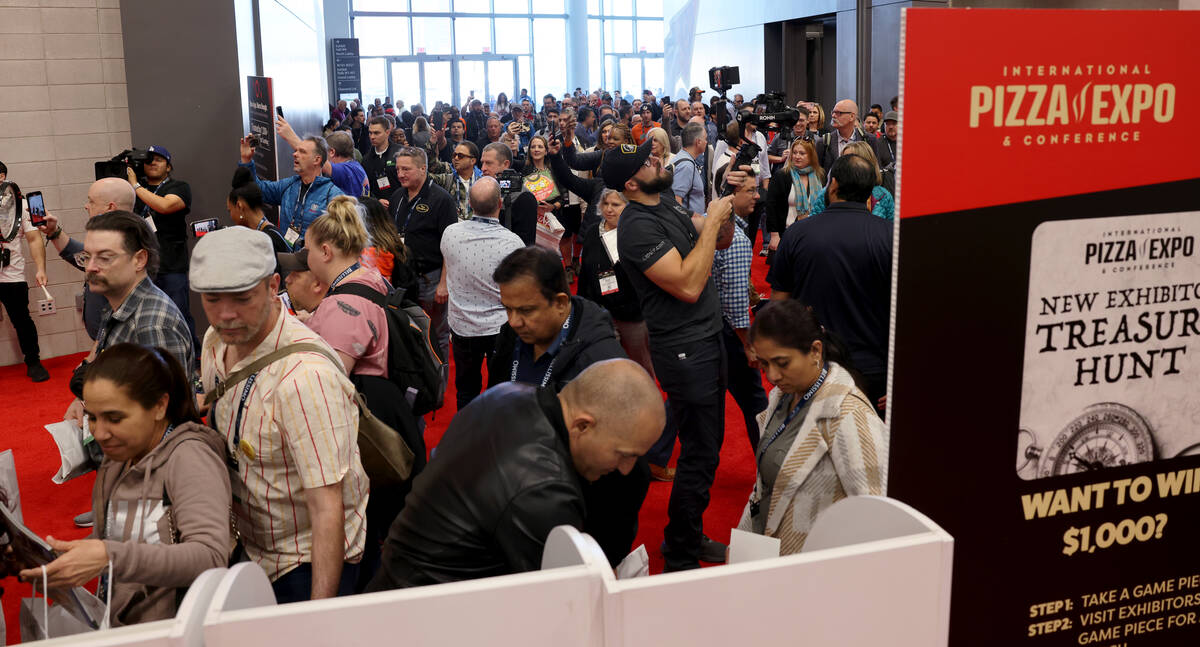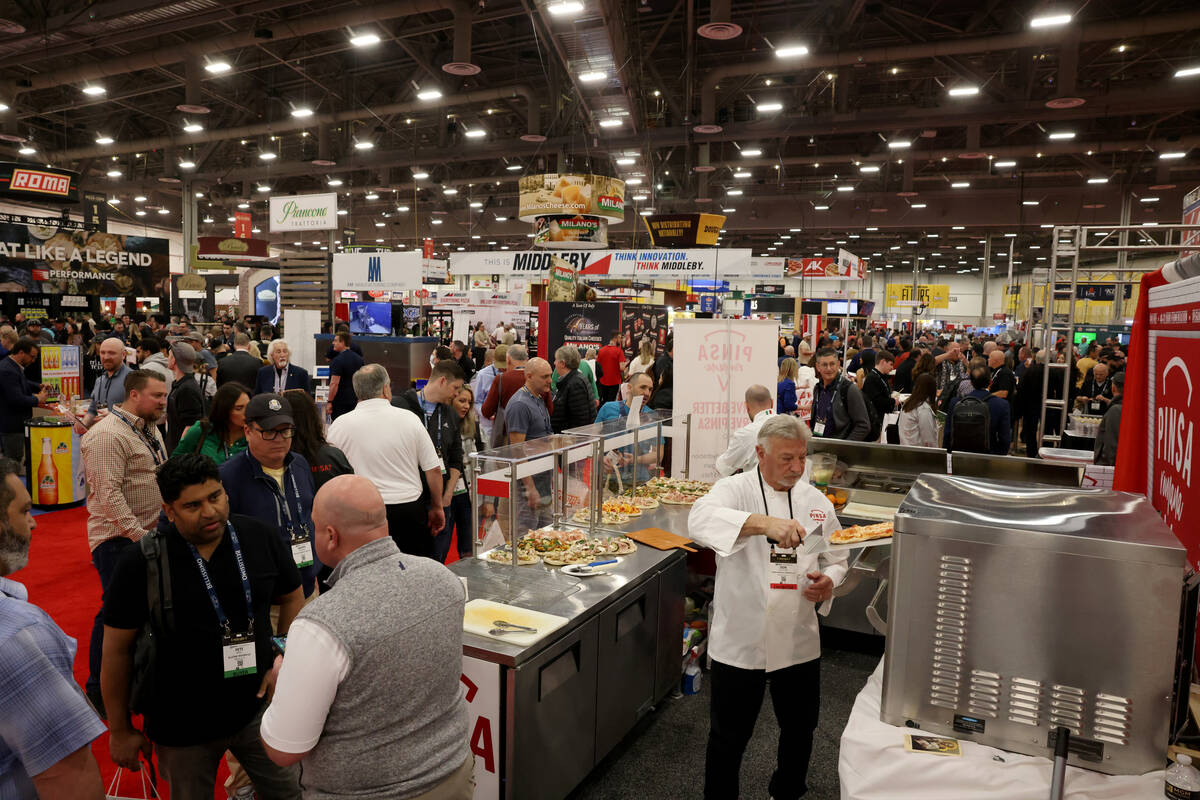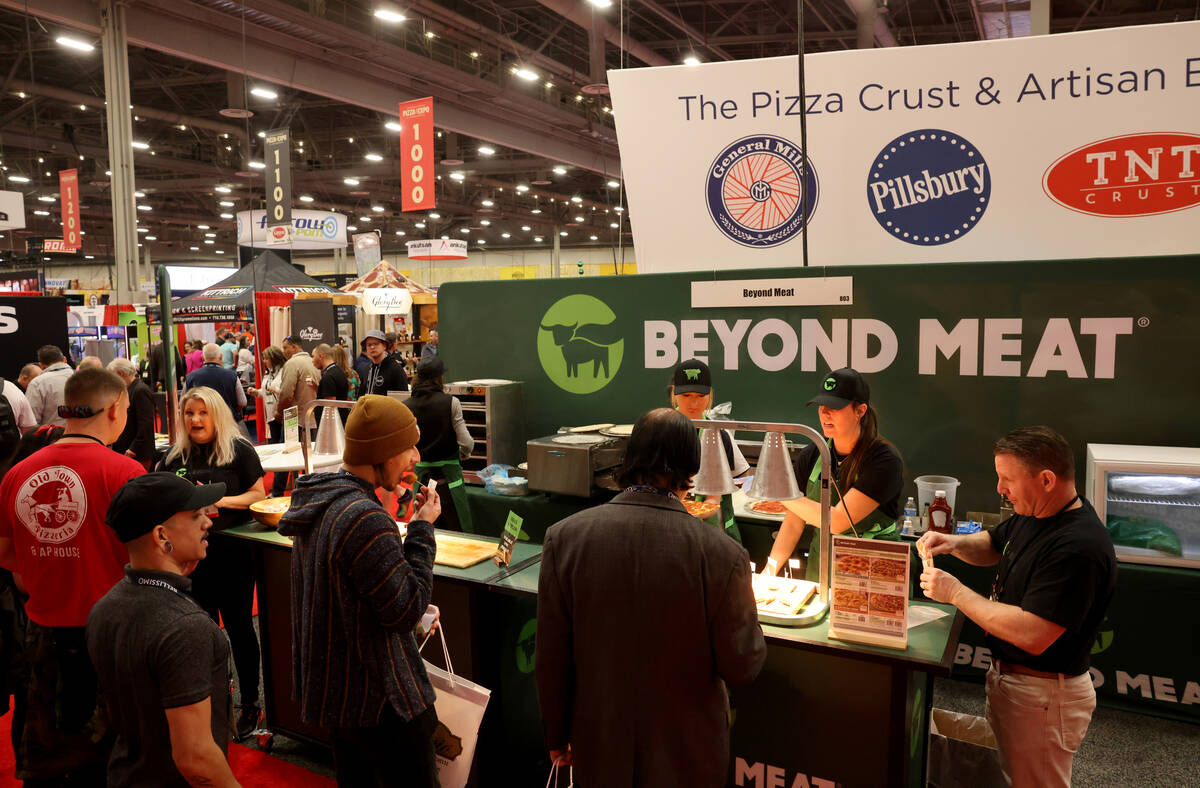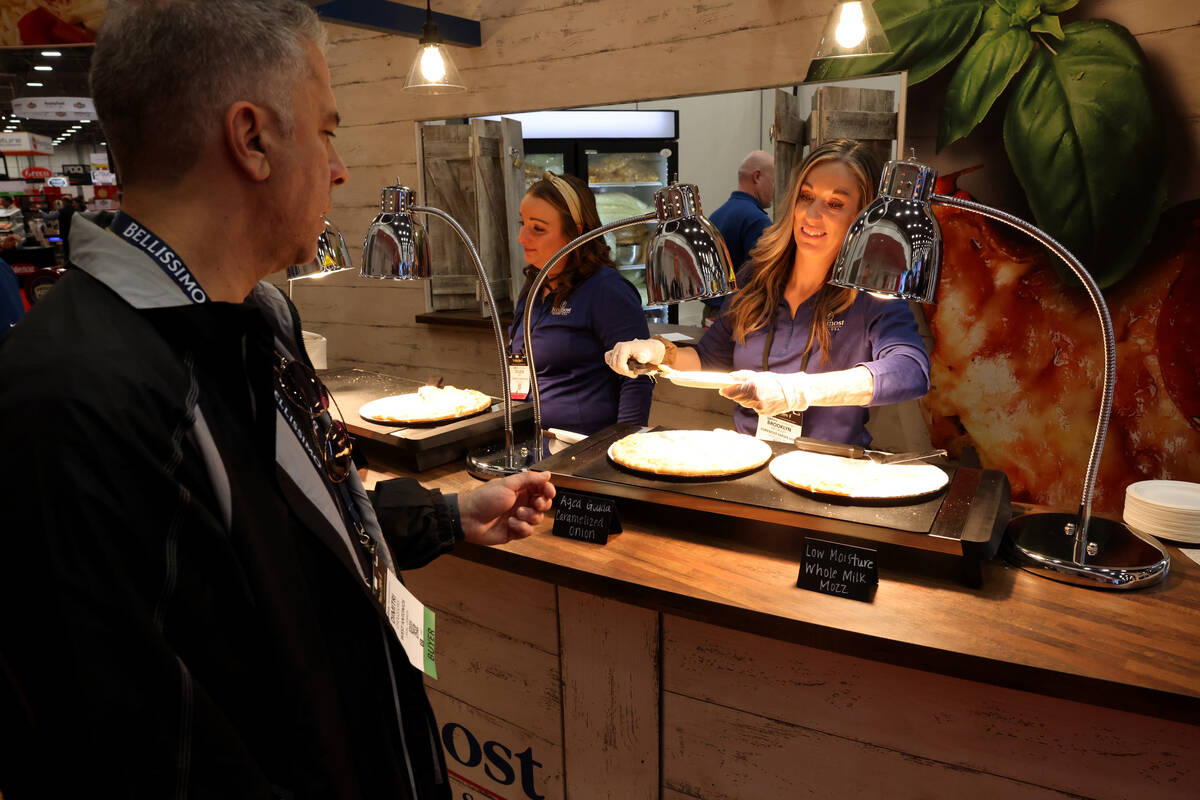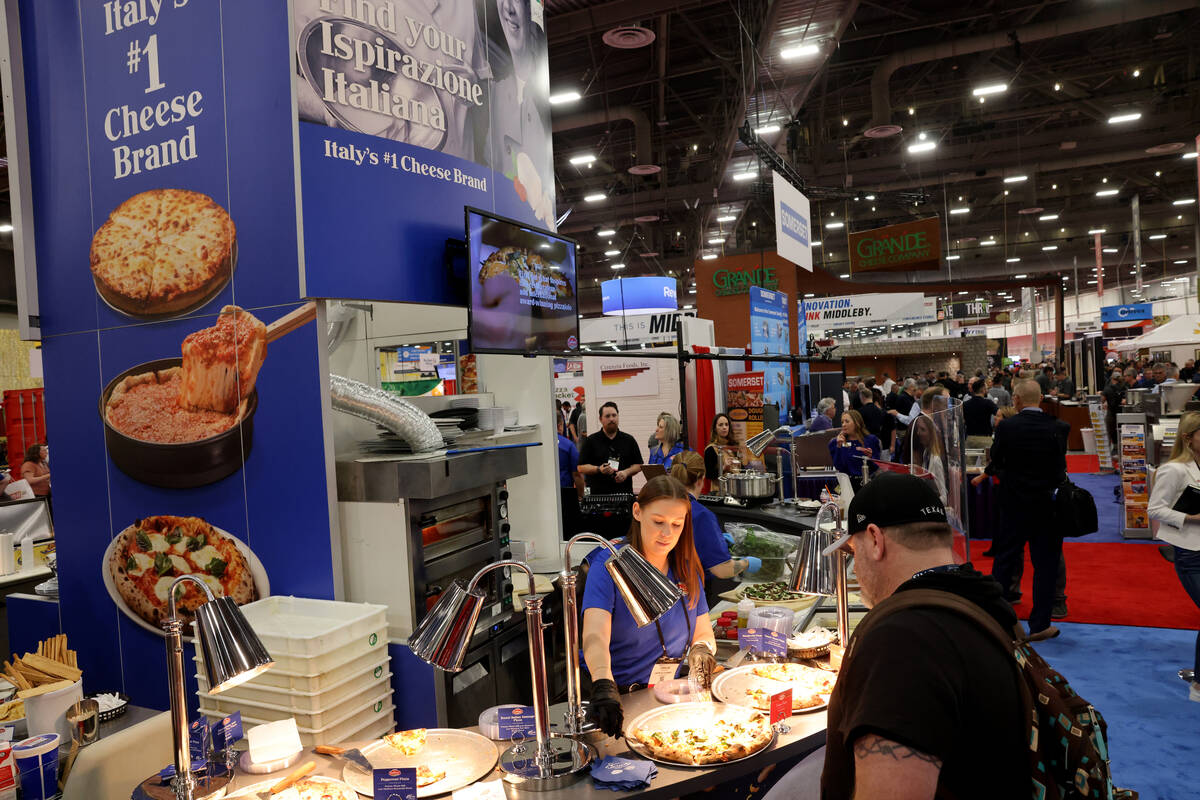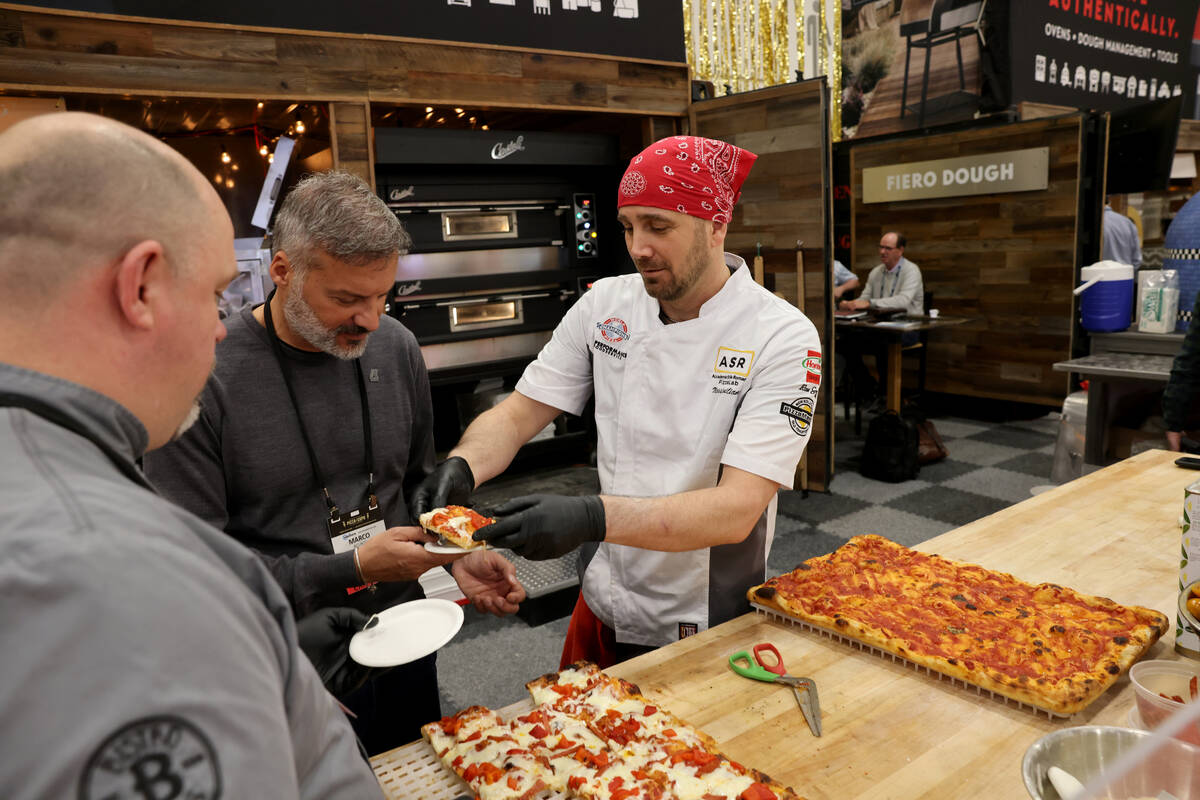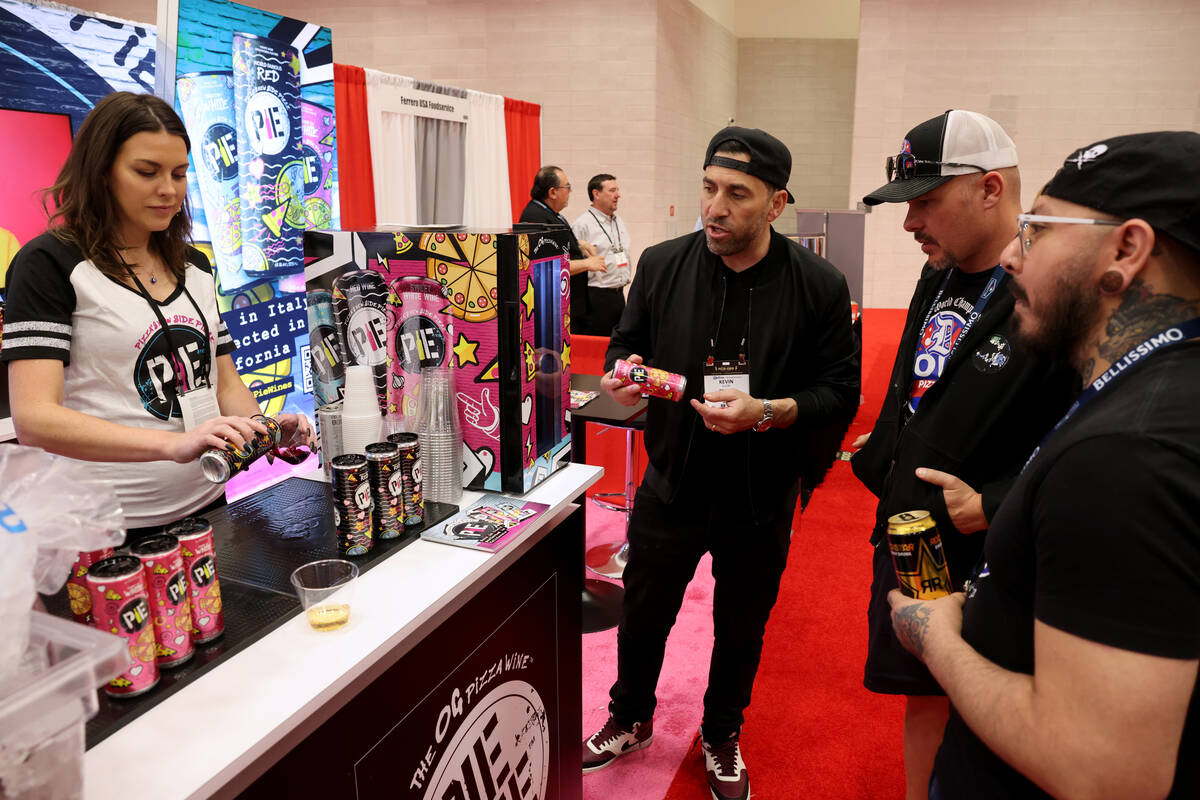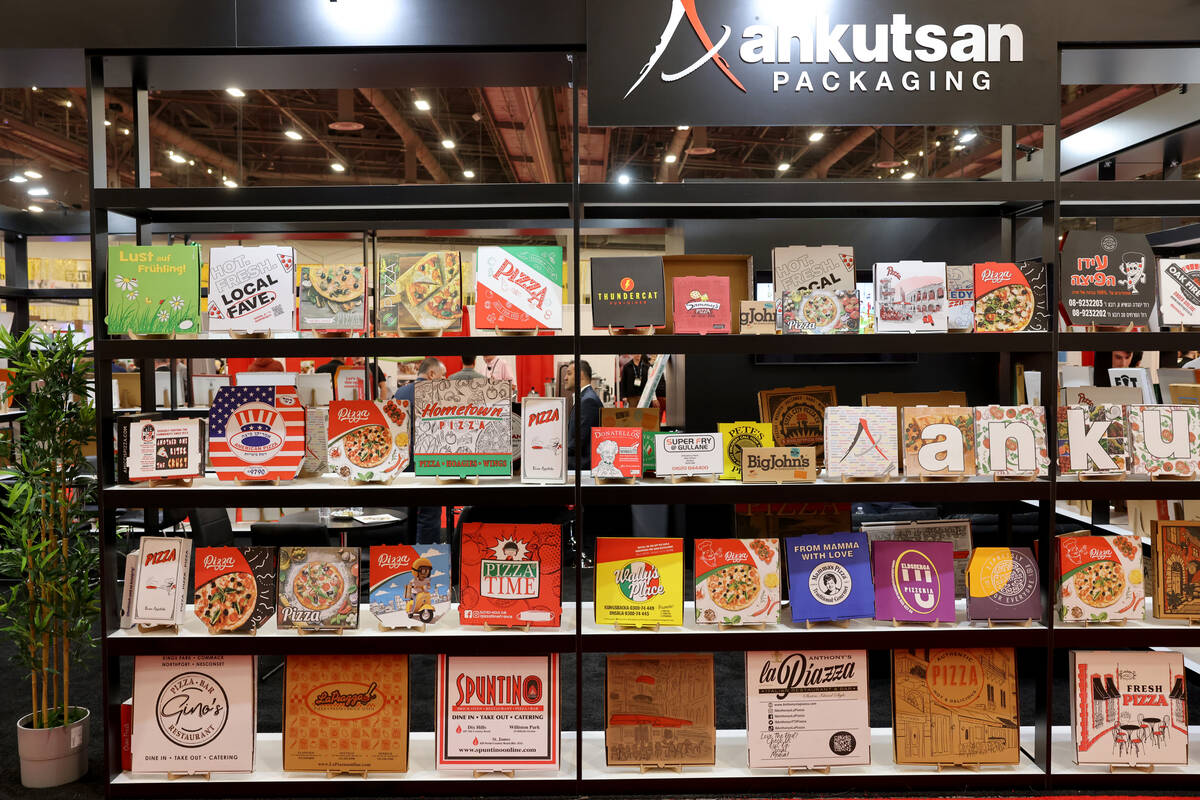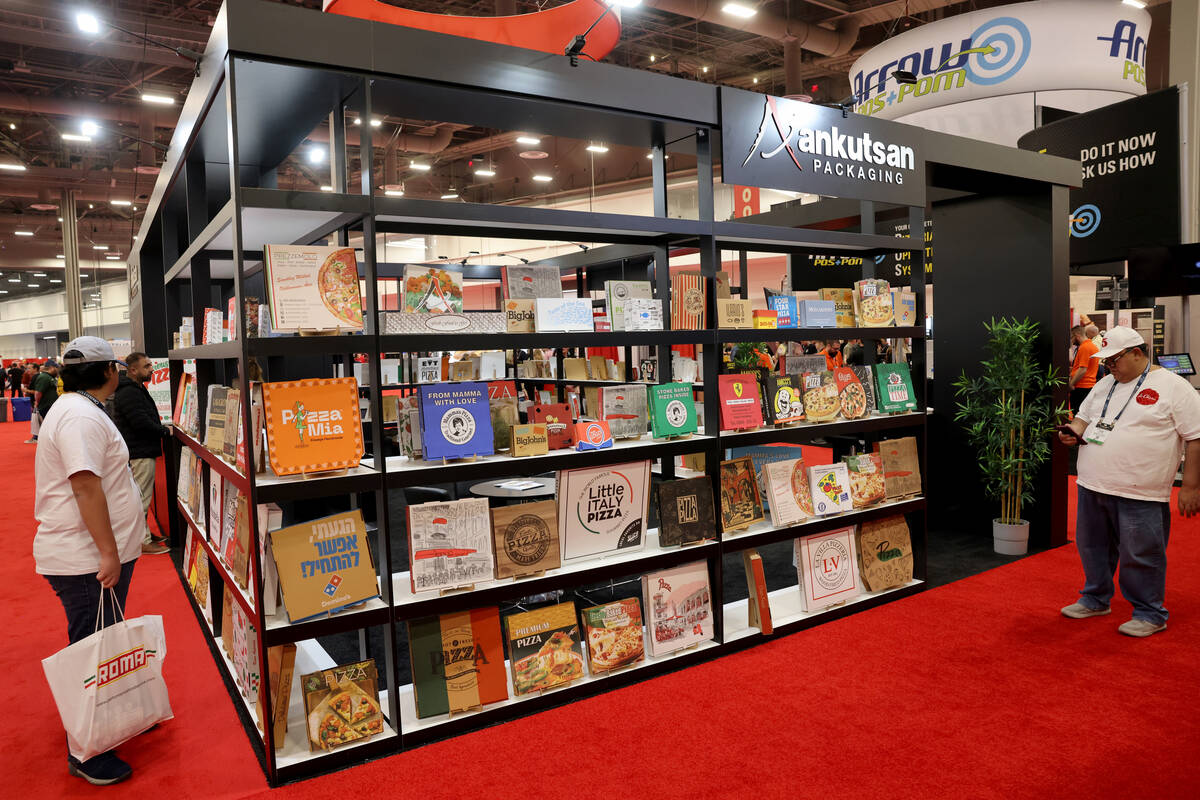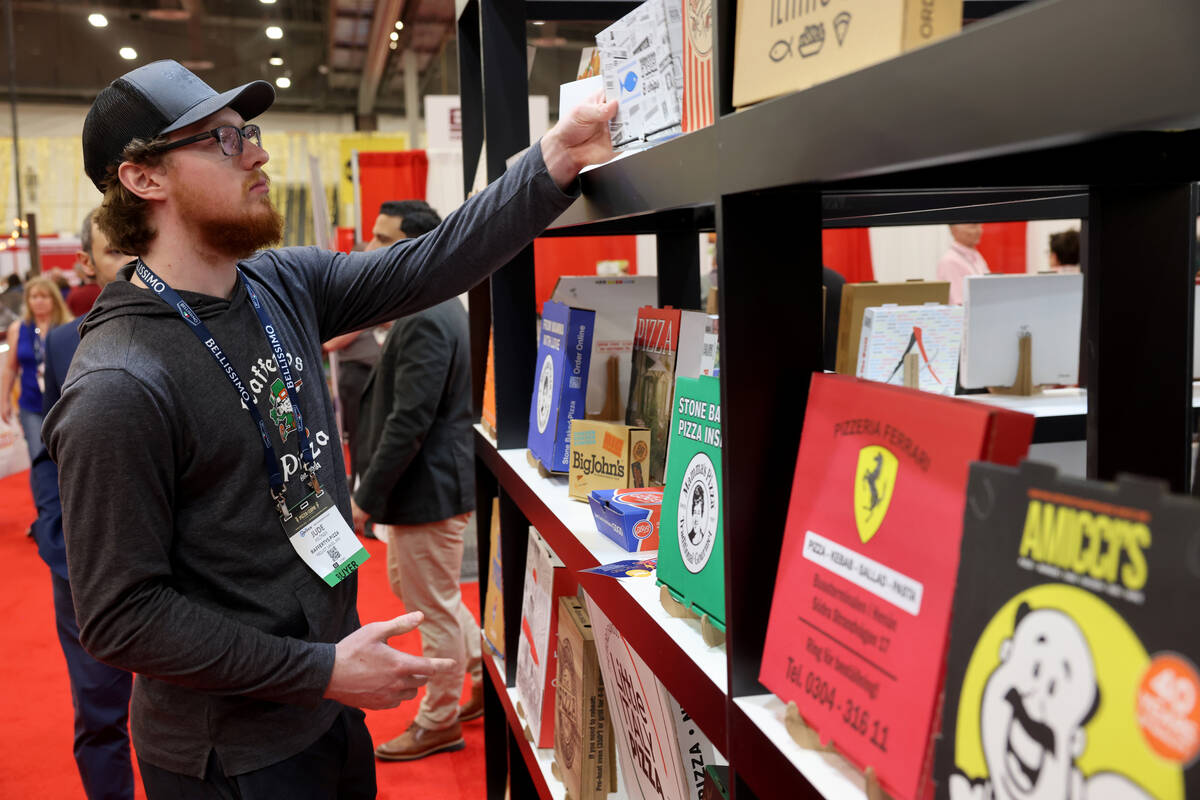 The International Pizza Expo, aka the best grazing ever, finishes a three-day run Thursday at the Las Vegas Convention Center. Here are some products (and one master pizzaiolo) that stood out from more than 400 exhibitors, and from thousands of attendees talking dough and tucking into slices.
Stellar Pizza made by robots. Think of its as programmable pies. Stellar Pizza is a startup founded by former engineers from SpaceX, the Elon Musk rocket company. Jay-Z is among the major investors who recently provided $26 million in funding. Stellar currently operates from two Los Angeles food trucks in which a robot shapes dough, tops it and places the pizza in a high-temperature oven for baking. The 12-inch pies are $12.95, a bargain in L.A. The funding will power expansion plans. eatstellarpizza.com
Pizza artist Massimiliano Saieva. The Expo featured appearances by leading figures in the pizza world, including master pizza maker Massimiliano Saieva of ASR PizzaLab of Madrid, which provides instruction in Roman-style pizza. Besides his ASR lab, Saieva travels the world teaching the trade and home cooks how to prepare classic pizza al taglio (baked in rectangular trays) and pizza alla pala (served on a paddle). On Wednesday, the master sliced sheets of pizza al taglio, at once crisp and pliable, to a crowd at the Fiero booth. Many had taken one of his courses. asrpizzalab.com
Ooni compact pizza ovens. The gas-powered and multi-fuel (wood, charcoal, pellet) ovens are stand-alone and reach 950 degrees in 15 minutes for cooking restaurant-style stone-baked pizzas at home. The new stand-alone electric version reaches 850 degrees in 20 minutes. The ovens, with sleek Scandinavian design and easy-access mouths, produce 12-inch and 16-inch pies. Ooni also makes accessories like pizza peels for handling pies and cast iron pans for cooking meats and vegetables in the oven. ooni.com
Pie canned pizza wines. Two lifelong friends and pizza lovers created the Pie brand — tagline: Pizza's New Side Piece — out of their search for the right wines to pair with their favorite slices. The cans feature explosive color and graphics that owe something to the style of energy drinks, and the product, not surprising, is aimed at younger drinkers. Pie comes in four-, six- and 12-can packs of sweet white, dry white and red California wine, all lightly carbonated (or frizzante, to use the Italian term). piewine.com
Pizza boxes as art. Forget red checks or pepperoni slices or a be-toqued pizza chef. Today's pizza boxes, as several exhibitors demonstrated, are the occasion for artistic expression. Some of the best examples showed streetside restaurant tables in Italy, a drawing of a European pizza café, a hectic cityscape with a pizzeria at its center, the "Another One Bites the Crust" logo for three Michigan pizzerias, and a cartoon Vespa-driving delivery guy whizzing through Rome.
Contact Johnathan L. Wright at jwright@reviewjournal.com. Follow @ItsJLW on Twitter.