The long wait for Cracker Barrel in Las Vegas is almost over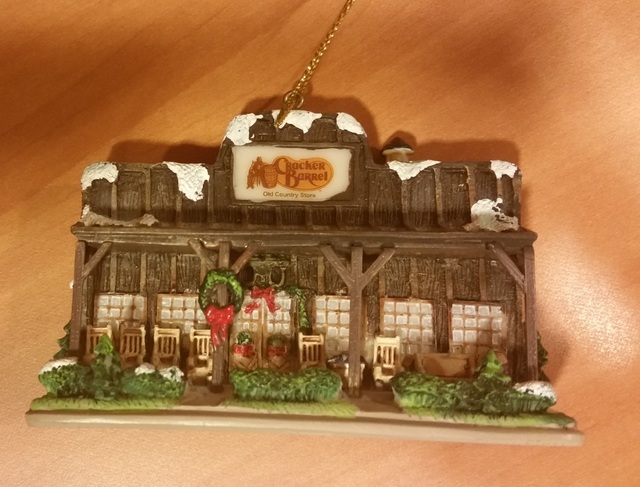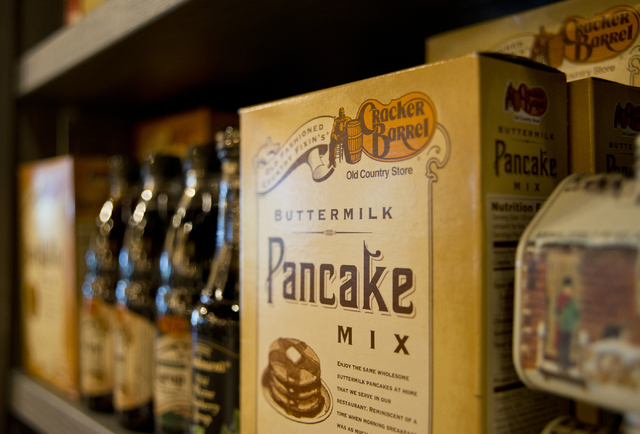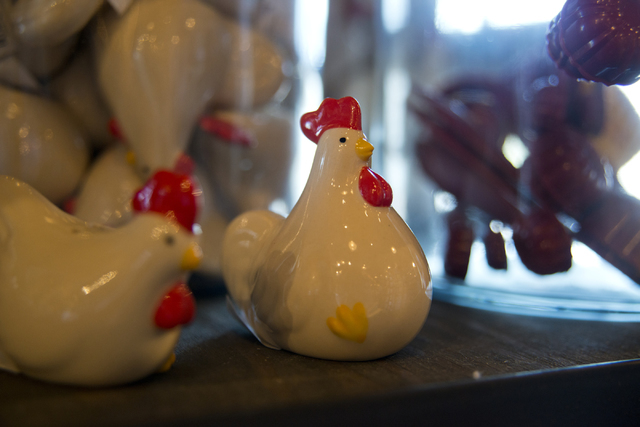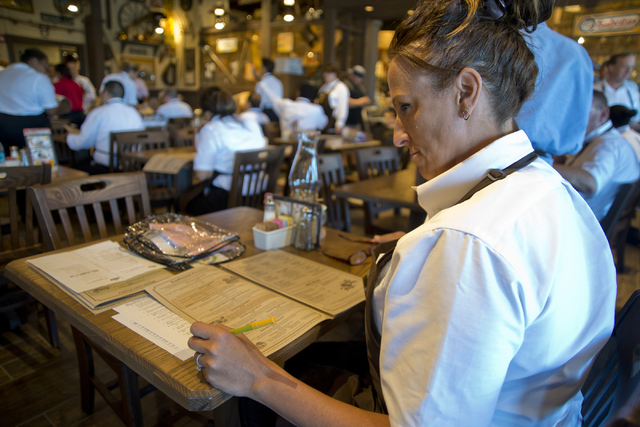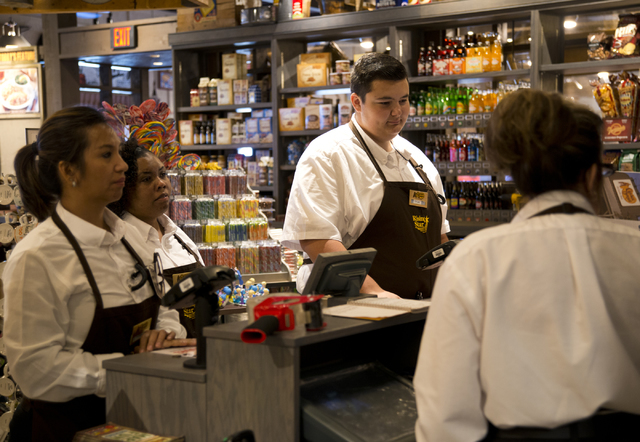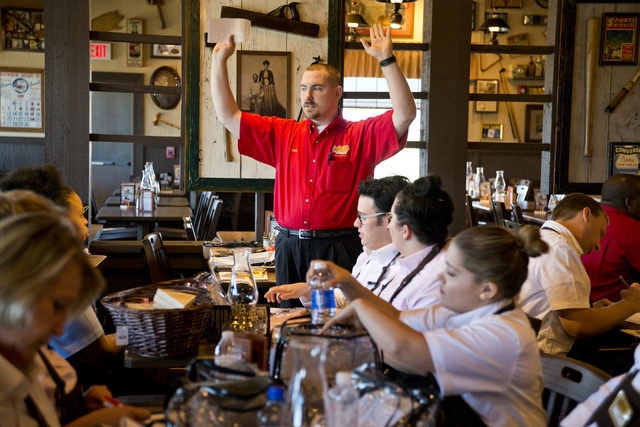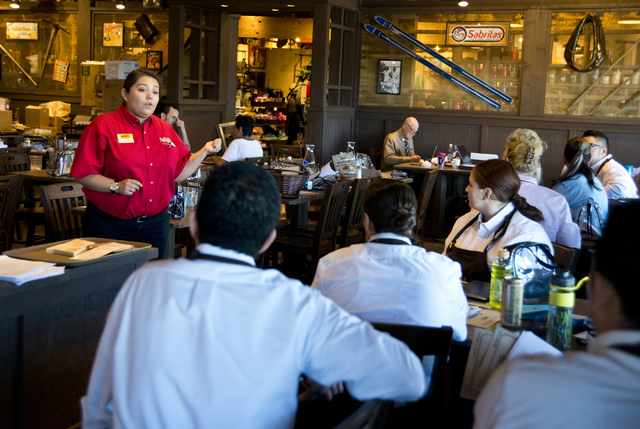 Lori Orchow Haney won't be heading to work next Monday morning. She's already arranged to take the day off for a very special trip: heading to the Cracker Barrel restaurant at the Silverton to be there on opening day.
Haney is one of the Southern comfort food chain's legions of loyal fans ecstatic that it finally has an outpost in Southern Nevada. (Another is expected to follow in early August on East Craig Road in North Las Vegas.)
The 630-odd country-style restaurants can be found in 42 states (soon to be 44), and are known for their all-day breakfast menu, "Chicken n' Dumplins," and trademarked "Fancy Fixin's" and "Wholesome Fixin's," such as pecan-crusted catfish and apple cider BBQ chicken breast.
Calorie counts aside, enthusiasts say the charm is more about the familiar atmosphere, including the signature rocking chairs that line the front entrance.
Vicki Bickert remembers taking her mother, at age 90, to the Cracker Barrel in Anderson, Ind. in the fall of 2010. Bickert's mother suffered from osteoporosis and didn't like going out because of her deformity, which had advanced to the point that on the way to the restaurant she couldn't see out of the window at the crops, a favorite topic.
"At Cracker Barrel, she did feel at home and everyone treated her wonderfully as she selected a meal that was like a home-cooked meal from her past," Bickert emailed. "When I went to pay the bill I bought her a big fluffy pillow to boost her up in the seat so she could see out of the window and she happily assessed the corn and other crops on our trip home. She is gone now, but I treasure that pillow."
Tom Rosenberger, chairman of the hospitality management program at the College of Southern Nevada, said the chain has consistently emphasized the emotional appeal of its restaurants.
"It reminds everybody of their grandmother," he said, a nice contrast to the celebrity chefs and high-priced eateries that open frequently in Las Vegas. Cracker Barrel, he said, "reminds them of their youth." Rosenberger cited similar excitement when fellow American-icon chains White Castle and Steak 'n Shake opened outlets in Southern Nevada.
David Just, a professor of behavioral economics with the Food and Brand Lab at Cornell University in Ithaca, New York, credits the restaurant's success to its unassuming offerings.
"There's no pretension," he said. "They're serving food that basically everyone's really familiar with; they've probably had most of it in their own homes."
That theme is echoed in memorabilia and ephemera-heavy decor, with 1,000 items staged in each outlet (taken from a Tennessee warehouse that holds 90,000 objects at any given time, none of them reproductions). And the front "porches," with their rocking chairs and checkers games, and country stores, with their selections of seasonal kitsch, regional favorites and foods served by Cracker Barrel — both of which act as reception areas for the restaurants — add to the image.
Felicia Campbell, an English professor at the University of Nevada, Las Vegas, and executive director of the Far West Popular Culture Association, credits much of the restaurant's appeal to its romanticized country theme.
"They're nostalgic for something they don't remember," Campbell said of Cracker Barrel fans. "It's all sort of Walt Disney-ed and sanitized. If you think back to what it would have been like, they wouldn't have been plastic and sanitary and that sort of thing. … It's just kind of a nostalgia for an era that never was."
Anthony Gatling, an assistant professor in the hotel college at UNLV, also said it's not memories that drive Cracker Barrel's popularity.
"One thing Cracker Barrel has been brilliant in doing is really creating a consistent experience relative to food and service," he said. "I travel the country, and whenever I see a Cracker Barrel, that restaurant goes on the list, if I'm staying in a specific town, or if I'm traveling through, they're my first choice."
Gatling clearly isn't alone; an unusually high percentage — about 33 percent — of Cracker Barrel customers are travelers, according to Business Insider.
Liz and Frank Bonesteel of Pahrump would agree. Liz emailed that Frank once ate breakfast and dinner at two Cracker Barrels more than 1,100 miles apart on the same day — breakfast with his mother in Daytona Beach, Florida, and dinner with Liz in East Greenbush, New York.
CSN's Rosenberger said he expects some vistors who are not familiar with the chain may be underwhelmed and perhaps even a bit confused about what all the excitement is about.
"But, thinking of Cracker Barrel, my mouth is watering," he added.
Which no doubt also is the case for Winifred "Winnie" Garvin, a 95-year-old resident of Prestige Senior Living at Mira Loma in Henderson who keeps a Christmas ornament she had purchased at an Indianapolis location close at hand.
"I have missed it so much that one of my best friends here drives me to Utah once a year to the Cracker Barrel in St. George," Garvin said. "I cannot tell you how excited I was to read … about their new restaurant here."
"We have a bus that will hold 18 residents," said Cendrene Neil, the outreach director of Henderson's Prestige Senior Living. "I think we will be planning trips to Cracker Barrel."
Contact Heidi Knapp Rinella at Hrinella@reviewjournal.com. Find more of her stories at www.reviewjournal.com, and follow @HKRinella on Twitter.