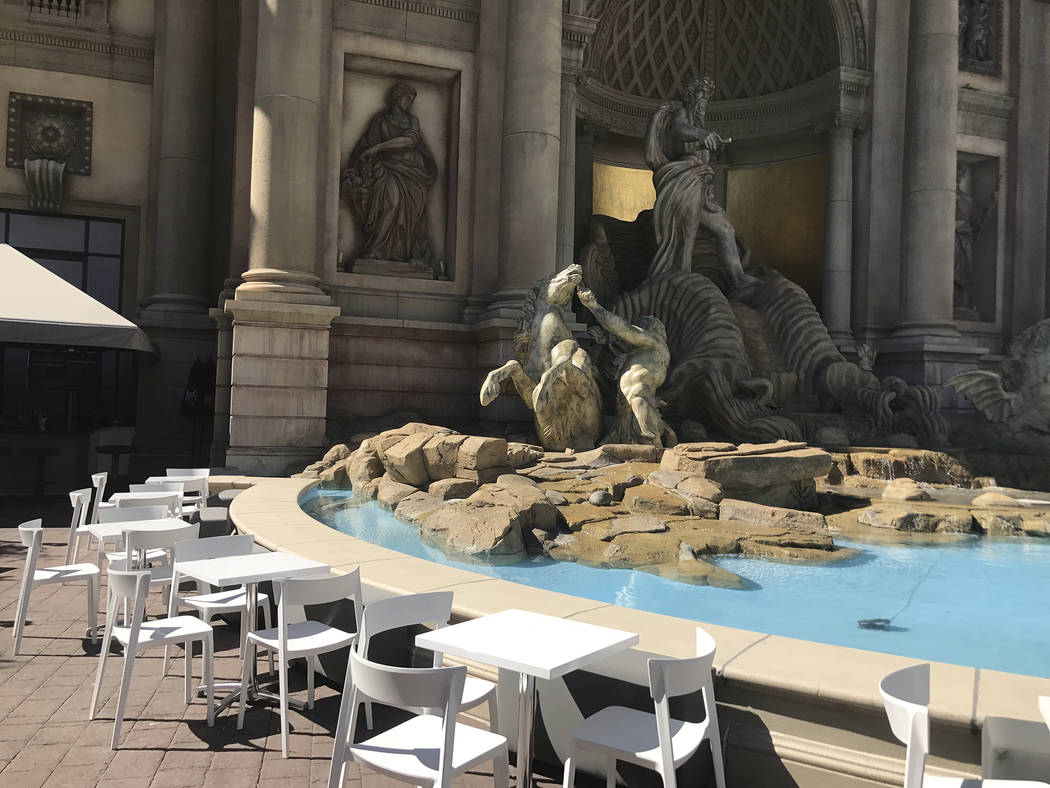 The Other Room, which has outlets in New York and Los Angeles, began seating customers this week at its Forum Shops at Caesars location. Boasting high ceilings and an outdoor patio adjacent to a Stripside fountain, the interior maintains a cozy, urban feel. Renowned mixologist Andrew Pollard's bar menu aims to take people just slightly out of their comfort zones (think smoky bourbon in your Moscow mule or a cosmopolitan substitute made with Brooklyn gin), and features flights of craft beer, Scotch, cognac, Japanese whiskey, tequila or mescal. Elevated bar food options include assorted gourmet burgers, fries and tots.
You can now Eat in Summerlin
Summerlin residents can now get a taste of downtown Las Vegas' daytime dining scene. Chef Natalie Young opened Eat Summerlin at 1910 Village Center Circle on Monday, offering the same menu that's made the Carson Avenue original downtown's go-to breakfast and lunch spot.
Naked City Tavern closes
Naked City Pizza owner Chris Palmeri shocked fans and friends when he announced on Facebook last week that he'd ceased operation of Naked City Tavern on Pecos Road. The other Naked City locations are still going strong, however, and the team will be at the Las Vegas Motor Speedway feeding Electric Daisy Carnival revelers this weekend, as planned.
Big changes at The Palms
The Palms has revealed that a "seasonal gastro grill" called Social Table, specializing in craft beer and grilled specialties, will open in the former Hooters space in mid-July. The current Bistro Buffet will close on June 30 to make room for what the resort is calling the "next generation of Las Vegas buffets," due in December. And the shuttered 24 Seven Café will re-open on July 1 under the name Lucky Penny Café.
That's a lot of pie
Metro Pizza's John Arena and Pizza Rock's Tony Gemignani rounded up a local pizza-making crew including chefs from Evel Pie and Flour &Barley for a trip to Fontana, California, on Saturday. Their mission: To create the world's longest pizza with famed Naples-born pizza man Giulio Adriani. The resulting 6,333-foot monster shattered the old record and earned them a place in Guinness World Records.
Tip 'o the hat
Happy birthday to Chef Hubert Keller. He and his wife Chantal brought together some of the top local chefs and bartenders on Sunday for a massive backyard bash that included a DJ set by the Fleur chef himself.
Have an item for Kitchen Confidante? Email hrinella @reviewjournal.com or amancini @reviewjournal.com.