Tools to help you open a coconut
March 29, 2017 - 12:58 pm
Updated March 29, 2017 - 2:41 pm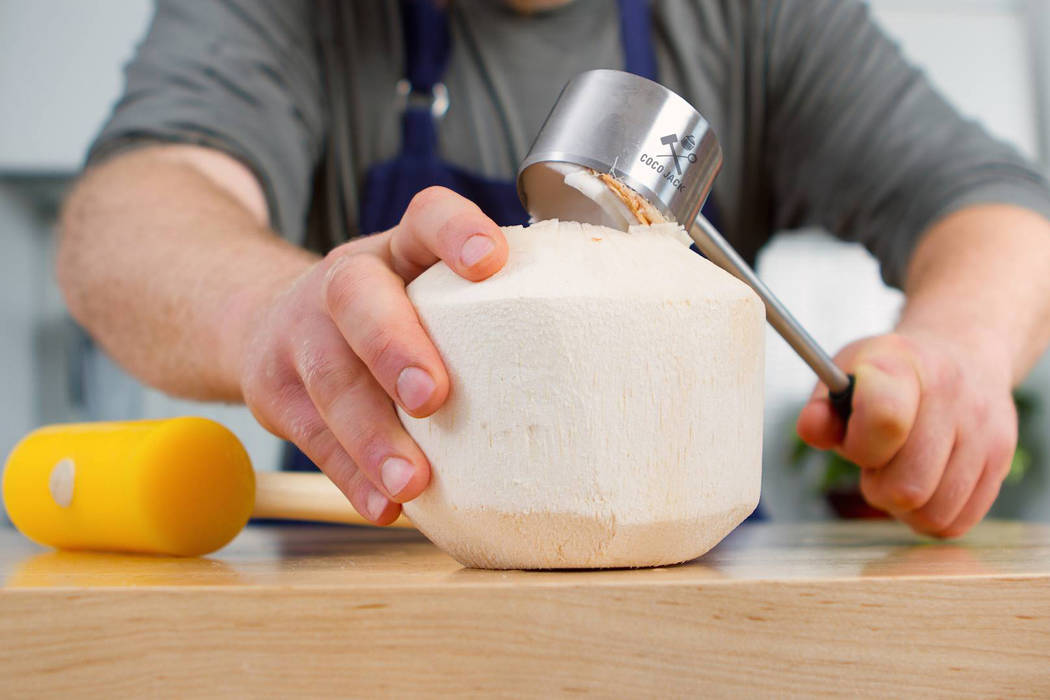 Now that you know a little more about coconuts, how do you open the darned things? With a cleaver or hammer if you're going old school. But there are numerous gadgets on the market to make the job a lot easier.
The Coco Jack is used to open young coconuts, which generally are considered to have the sweetest water (although it'll work on the brown ones, too). You position the tool on the top of the coconut, hit one side of the rim with the mallet and remove a plug-sized piece from the top. The set is $36.95 at www.coco-jack.com.
The Coconut Opener from Tomorrow's Kitchen, which is a little more compact, is designed for use with the brown-shelled inner "nut" of the coconut. You use the point to puncture the "eye" of the coconut to drain the water, then use the edge to hit the coconut in several places, rotating it as you go. It's about $11.99 at Amazon.com.
If you're having a hard time separating the coconut meat from the shell, consider the Coconut Tool. To use it, you grasp the polypropylene handle, slide the curved, stainless-steel blade between the two and rotate the coconut. It's $19.99 at bedbathandbeyond.com.