Vegas Uncork'd adds events to lineup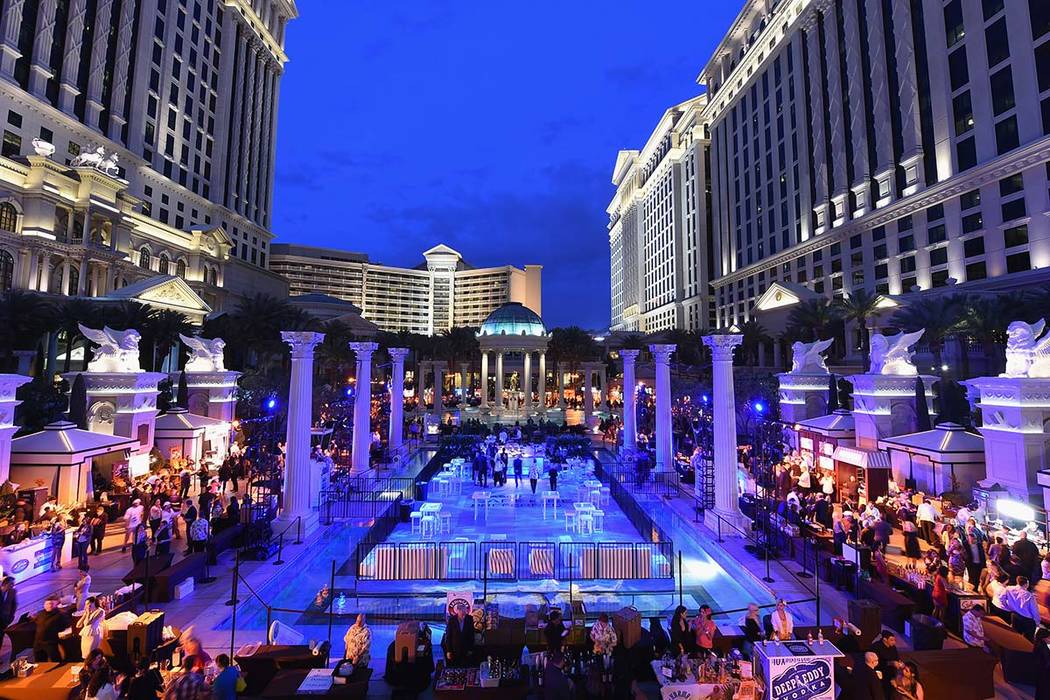 Vegas Uncokr'd by Bon Appetit has added events to its Mother's Day weekend lineup, including an afternoon social with Michael Mina at his Bellagio flagship on May 11, and a top-shelf wine, cocktail, and bar sampling at Caesars Palace that night. On Saturday, Black Tap's Joe Isidori will host late-night burgers, shakes and beats at his restaurant at The Venetian, and master mixologist Tony Abou-Ganim will demonstrate vodka-and-caviar combinations at Mandalay Bay's Libertine Social.
Unstripped no joke
The online buzz about off-Strip chefs planning counter programming on Uncork'd weekend was more than just April Fools' Day mischief. Vegas Unstripped will, in fact, happen from 9 p.m. to midnight May 12, outdoors in the Arts District. We're told the chefs hosting Unstripped are itching to prove that Las Vegas Boulevard doesn't have a monopoly on foodie firepower. vegasunstripped.com
Brawls aplenty
It's been a busy few days for the Back of the House Brawl cooking competition series. On Saturday night, chef Sean Collins of RM Seafood emerged as champion at the regular monthly event held in the Sand Dollar Lounge parking lot. Collins defeated Stratosphere's Rick Giffen and Richard Hoffman of T-Bones Chophouse to take possession of the trophy. On Sunday and Monday, four past champs competed in the first-ever two-day daytime Brawl, held as part of the Vegas Food Expo at the Westgate. Following the elimination of Momofuku's Shaun King and Aria's Sean Farney on Sunday, Cosmopolitan chef John Courtney finally defeated his final opponent, The Kitchen at Atomic's Justin Kingsley Hall, Monday for the win.
Have an item for Kitchen Confidante? Email hrinella @reviewjournal.com or ancini@reviewjournal.com.