Warm, hearty salads fill romaine's place in winter months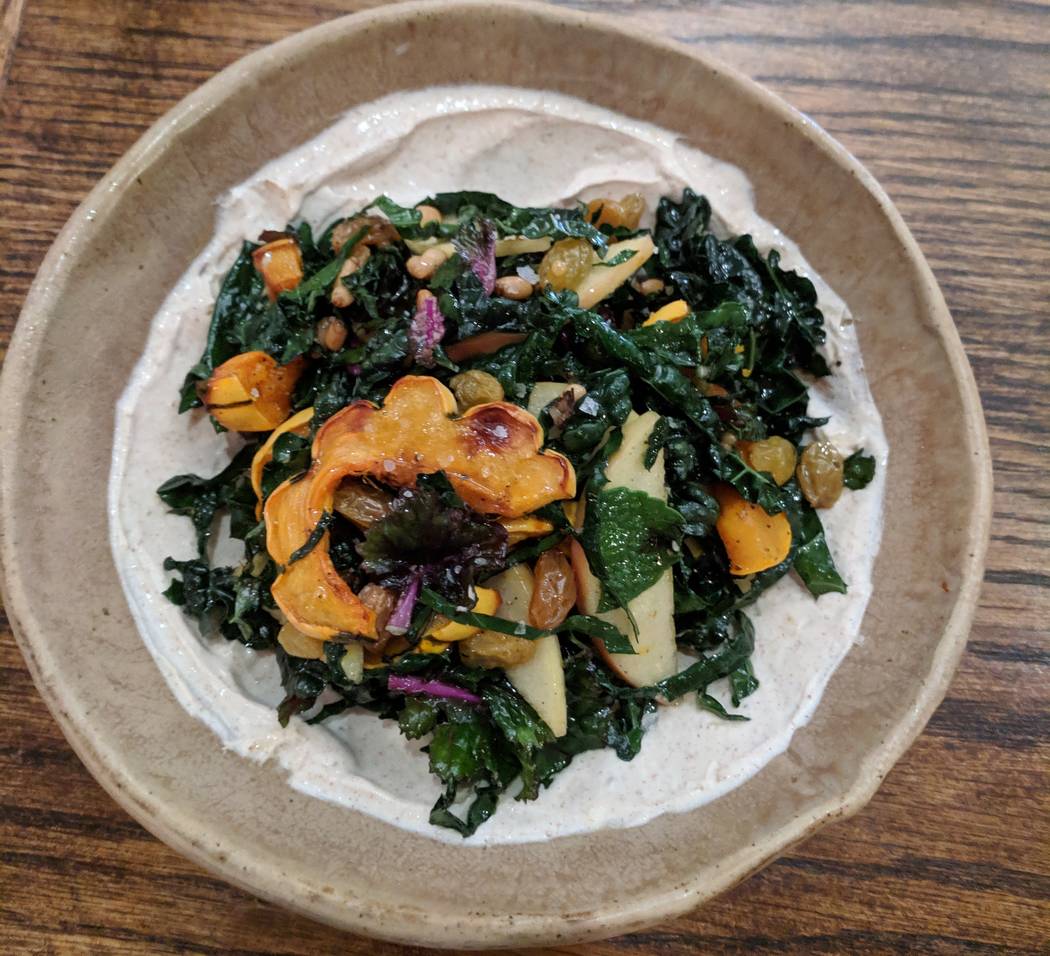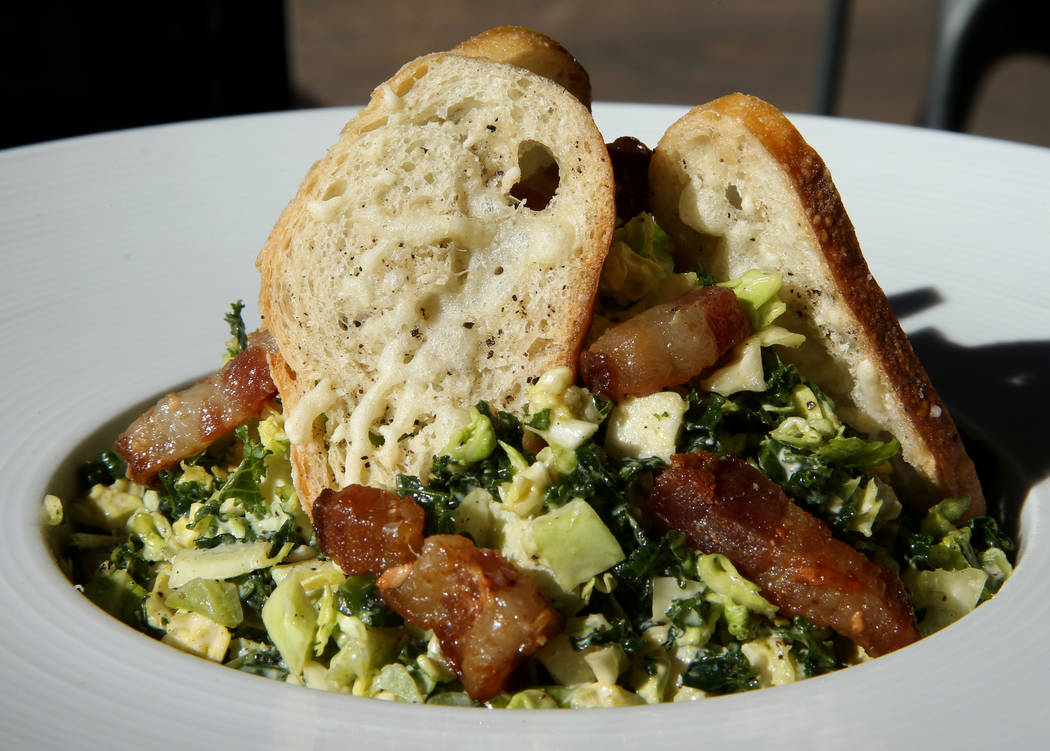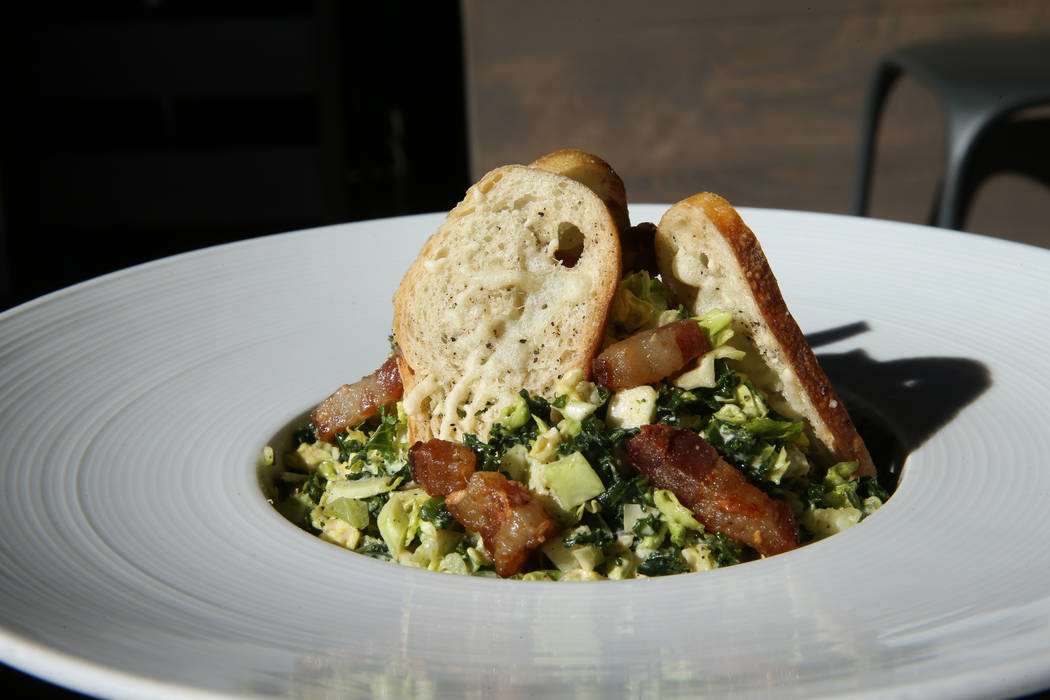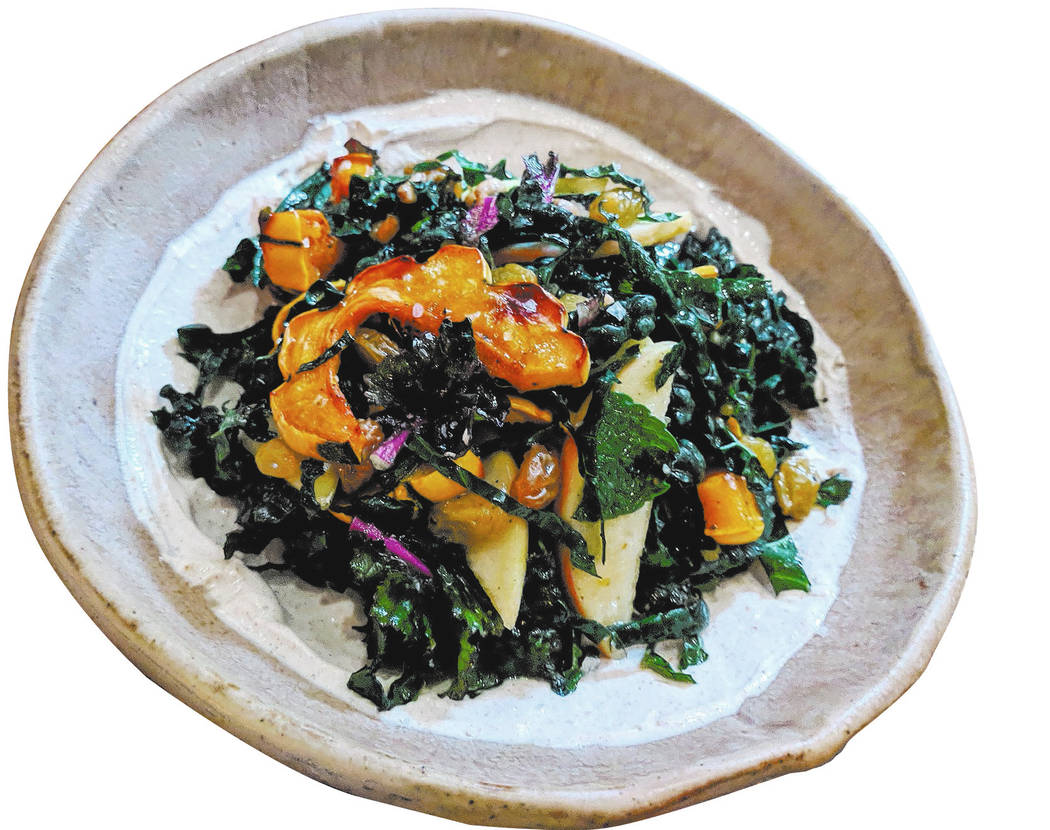 If you're feeling lettuce-deprived these days because of the health risks associated with the consumption of romaine, you can always turn to a winter salad as an alternative. They're perfect for this time of year — and not a leaf of romaine in sight.
Las Vegas chefs say the main characteristic of winter salads is that they're much more substantial than their warm-weather counterparts. But where to begin?
"I think the first thing that you've got to come to grips with is the weather and the vibe," said Stephen Hopcraft, executive chef of STK at The Cosmopolitan of Las Vegas. "It's a little more chilly, so people are looking for a little more hearty of a salad."
"You want to think of something that's seasonal, that's warm," said Garry Velasquez, chef at Divine Cafe at the Springs Preserve and Divine Events. "That's why we picked a maple tahini dressing; maple is very seasonal. Winter salads have more grains. We chose farro, and then you have crunch from toasted amaranth. You want it to be satiating."
To advance the seasonality, Velasquez adds roasted butternut squash, sweet potato and chayote, which, like the farro, are served warm. And little logs of tofu — fried, glazed and baked at 500 degrees.
"And then we toss in a little bit of greens to make it fresh," said. "Baby arugula, because it's kind of spicy. Iceberg because it freshens it up, and then baby spinach." Finishing touches are lemon, extra-virgin olive oil and sea salt.
"There's a lot going on here," Velasquez acknowledged. "Sometimes it's better to keep it simple, but it all just works well together."
Hopcraft also uses a lot of flavors in his winter salad.
"I brought in some Brussels sprouts, put some feta cheese in there," he said. "I like to bring in some fruits of the season, and winter lends itself to dried fruit, so dried cranberries. And I like to have a lot of different flavors going on, so you have a lot to it. For that we throw in stuff like romanesco, spinach, Tinkerbell peppers — those kinds of things that give it some heartiness." Instead of a vinaigrette he uses a dressing, which is emulsified and more creamy.
At downtown's Carson Kitchen, executive chef Scott Simon does keep it simple, with a Caesar salad that was devoid of romaine even before the warnings.
"At Carson Kitchen, that's the play we always do — use a familiar vessel and make a twist," he said.
In his Caesar, the romaine is replaced by shaved Brussels sprouts — always popular around Thanksgiving — and kale.
"If you take a look at the dish, it's something that almost writes itself," Simon said. "If you're cooking Brussels sprouts, what do they go perfectly with? Of course, bacon," in the form of lardoons. For croutons, he spreads the rendered bacon fat on a baguette with Parmesan cheese and salt and pepper and toasts them. The dressing is a classic version.
At Andiron Steak &Sea in Downtown Summerlin, chef and vice president of culinary Sven Mede is serving his Fall Harvest Salad, which is a spin on the traditional steakhouse spinach salad. It's composed of spinach, radicchio, persimmons, pumpkin seeds, roasted butternut squash and a sherry-maple vinaigrette.
The radicchio adds a hearty, bitter aspect that's a counterpoint to the seasonal ingredients.
"The other components add sweetness," he said. "I think the components have a great balance."
At Esther's Kitchen in the Arts District, chef and owner James Trees starts with lollipop kale and Tuscan black kale, which he massages with olive oil and salt. He tosses it with an apple gastrique made with apple cider, caramel and apple cider vinegar, then adds raw Honeycrisp apples and Delicato squash roasted in the pizza oven.
"The hot squash starts to break down the kale even more," he said. The salad rests on yogurt with a North African berbere spice blend and is finished with pine nuts and some sea salt.
"My mom's the best salad maker I've met," Trees said. "I learned from a young age to always have a salad with dinner and not have it be boring. There are a ton of ways you can go. Nothing's really bad except if things get out of balance."
For a winter salad, he said, "You definitely want to use ingredients that have some backbone, not just something that's light and fluffy. Not like a summer salad."
Contact Heidi Knapp Rinella at Hrinella@reviewjournal.com or 702-383-0474. Follow @HKRinella on Twitter.