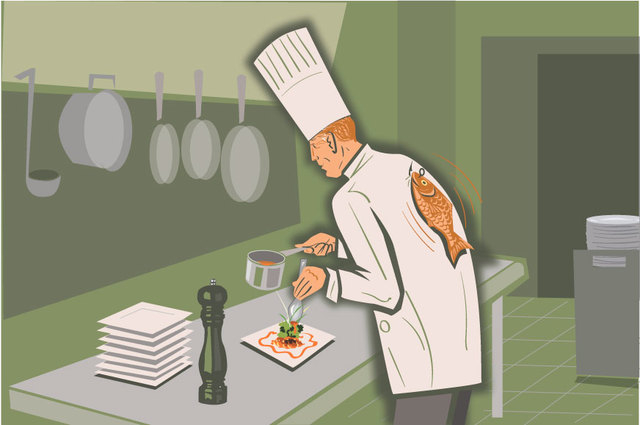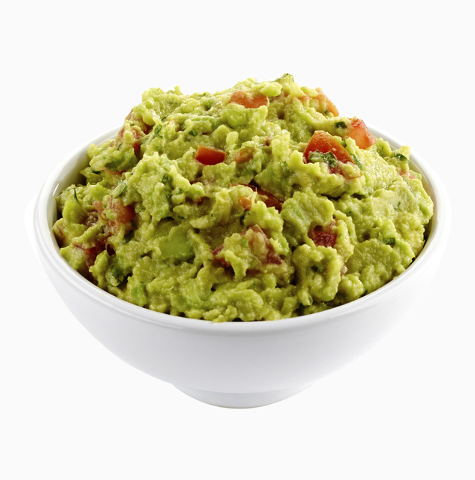 Happy April Fools' Day.
No, we're not going to give you recipes for barbecued snipe or char-grilled unicorn, and we're not going to tell you that drinking a quart of water with a teaspoon of cider vinegar each day will make you lose 50 pounds a week.
But we are going to tell you some of the wacky requests that local chefs have received — wacky enough that the chef may have wondered if it was all just an April Fools' joke and he had a "kick me" sign or a dead fish pinned to his back.
Stories like this are legendary, and maybe apocryphal: The woman who refused to sit anywhere near a pizza oven, because she swore she was allergic to gluten and didn't want to risk exposure through the skin. Or the guy who wanted the dressing squeezed out of his coleslaw. The multiple customers who would visit a country club restaurant in Florida and ask if the steak tartare could be cooked a little on a tableside grill.
Requests like those are real, and local chefs encounter them frequently.
"Everybody's got stories," said Bob Ansara, owner of Ricardo's Mexican Restaurant. "After 36 years, we've got a million of them."
"There are so many weird requests daily that I think the servers are playing a joke on me," said David Mangual, executive chef of Double Barrel Roadhouse at the Monte Carlo.
Among Mangual's:
Nachos with everything on the side — including the cheese.
A chicken sandwich with no chicken, chicken tacos with no chicken, beef tacos with no beef or chicken nachos with no chicken.
American cheese added to just about everything, from a rib-eye steak to raw oysters to barbecued oysters.
Juan Puentes, executive chef at Mercadito at Red Rock Resort — which is a Mexican restaurant — has had customers ask for food with no cilantro or no peppers. "Or our favorite comment, 'Is there anything NOT spicy?'"
"Once someone came in asking for a baked potato," Puentes said, "stating that Mercadito was a restaurant and they should be able to make them a baked potato."
Barry S. Dakake, executive chef of N9NE Steakhouse at the Palms, had a customer ask for a raw 12-ounce filet mignon, served on a chilled plate with three types of sea salts and hot melted — but not clarified — butter.
Raw meat appears to be a theme. A few weeks ago, a guest at Hank's Fine Steaks ordered a steak split three ways: one-third medium rare, one-third medium-well and one-third uncooked, but seasoned, said Luigi Iannuario, room chef.
Iannuario also had a guest who requested onion soup — without the onions.
Other meat-related requests are even more problematic.
"A very popular '80s band we cannot name once demanded we stop selling any meat products during their performance or they would walk off the stage," said Dermot Driscoll, executive chef at Brooklyn Bowl at The Linq. "We had to put towels around all of the doors so no smell would get into the music hall."
Entertainers are, not surprisingly, the sources of a lot of offbeat requests. We've all heard stories about band members requesting quirky things as part of their contract riders, but when George Jacquez, executive chef of the Aliante, was working at Red Rock Resort, he remembers a popular hip-hop artist who wanted green — and only green — M&Ms while he was waiting in the green room.
When Jacquez was executive chef at The Venetian, he said, a popular female singer asked for 11 cases of Evian water so she wouldn't have to bathe in Las Vegas' hard water.
Jacquez also has been asked to make 9,000 peanut butter-and-jelly sandwiches for a corporate event.
"I had 35 people making sandwiches for three days!" he said.
And then there was the $20,000 cake for an awards-show party.
"It was multitiered and about the size of a Volkswagen," he said. "It was made with Champagne cream (Cristal) and covered in gold leaf."
At Patisserie 346 in Henderson, co-owner Amber Papageorge has had some unusual requests, including one from a customer who wanted beet gelato for her morning smoothies. Another customer, whose wife is pregnant, has asked "for a special pint of the pregnant woman's dream ice cream, better known as pickles and pepper."
And then there was the customer who wanted macarons in lavender and yellow to fit with her party's color scheme. They went through a lot of choices.
"When she saw that we have a white chocolate and green olive gelato on the menu, she flipped," Papageorge said. "She said she lived on olives when she was in college, and wanted nothing else. We normally try to keep the colors close to the flavors we use, but in this case we went outside the box with lavender-colored shells with a white chocolate and green olive filling."
And sometimes an odd request actually makes sense, when the circumstances become clear.
"A guest asked for the corned beef and cabbage entree to be put into a blender and blended twice," said James Sawyer, executive chef of Ri Ra at Mandalay Place. "The guest has his jaw wired, but just loved the taste of corned beef."
One of Ansara's favorite stories took the form of a complaint instead of a request, and has lived on for 34 years through frequent retelling.
"I was at the Meadows mall — it was about 1980," Ansara said. "The restaurant was full, and a guest, probably 40 yards from me, called out in a voice loud enough to get my attention: 'Sir!' I look over and she's got something on the end of her fork."
Ansara was thinking the worst, the thing any restaurant owner or chef fears. Was it a bug? Some other foreign item? Did the woman find a finger in her salad?
"She looks at me with a heart-attack straight face and says, 'There's avocado in my guacamole.' "
Ansara, at a loss for words, took a few seconds to think about this complaint, "and figure out if she's messing with me." Not wanting to further embarrass a guest who was doing a pretty good job of that herself, he drew himself up and issued a calm pronouncement.
"Ma'am, here at Ricardo's, we make our guacamole with fresh avocados, and I apologize that that particular piece didn't get mashed sufficiently," he said. "I just thanked her for her business and walked away."
Contact reporter Heidi Knapp Rinella at hrinella@reviewjournal.com. Find more of her stories at www.reviewjournal.com and bestoflasvegas.com and follow @HKRinella on Twitter.