Westgate pastry chef wins national competition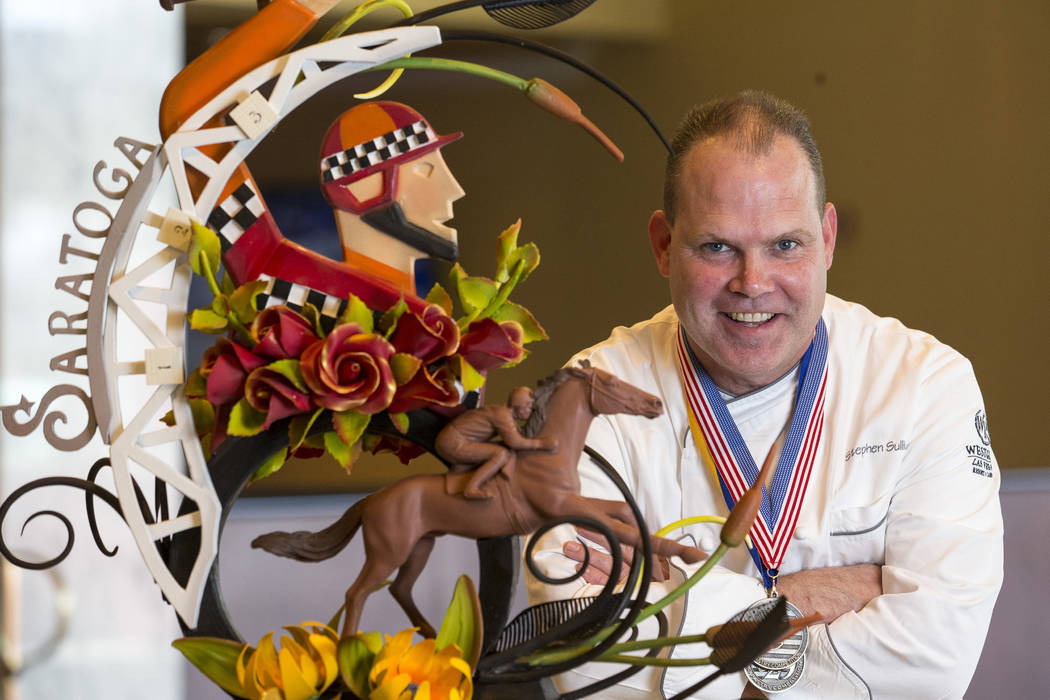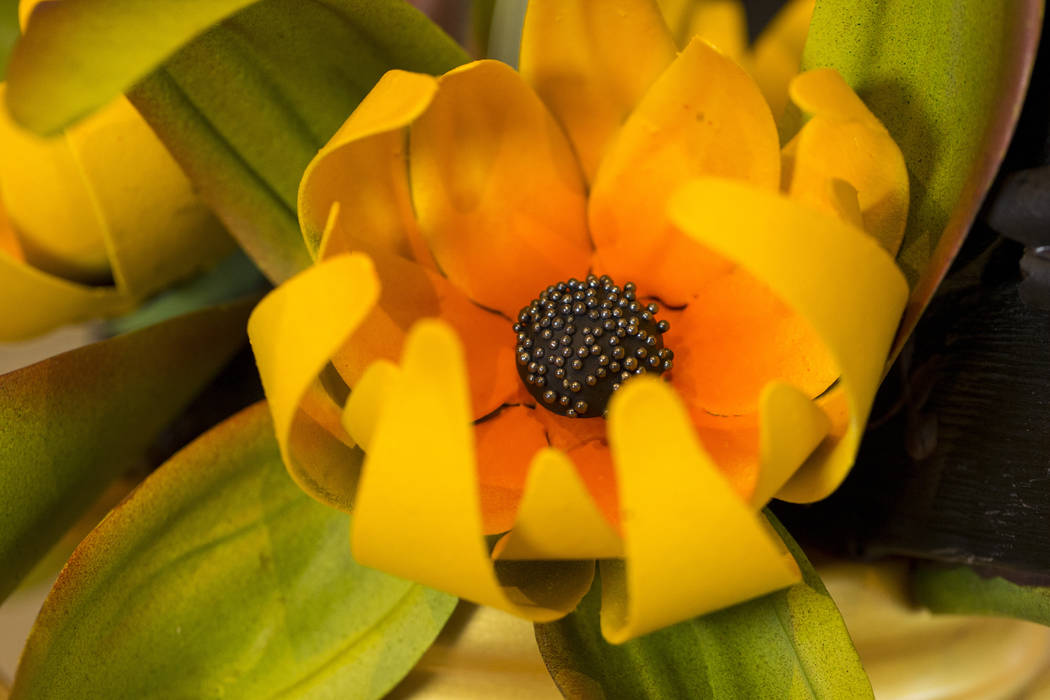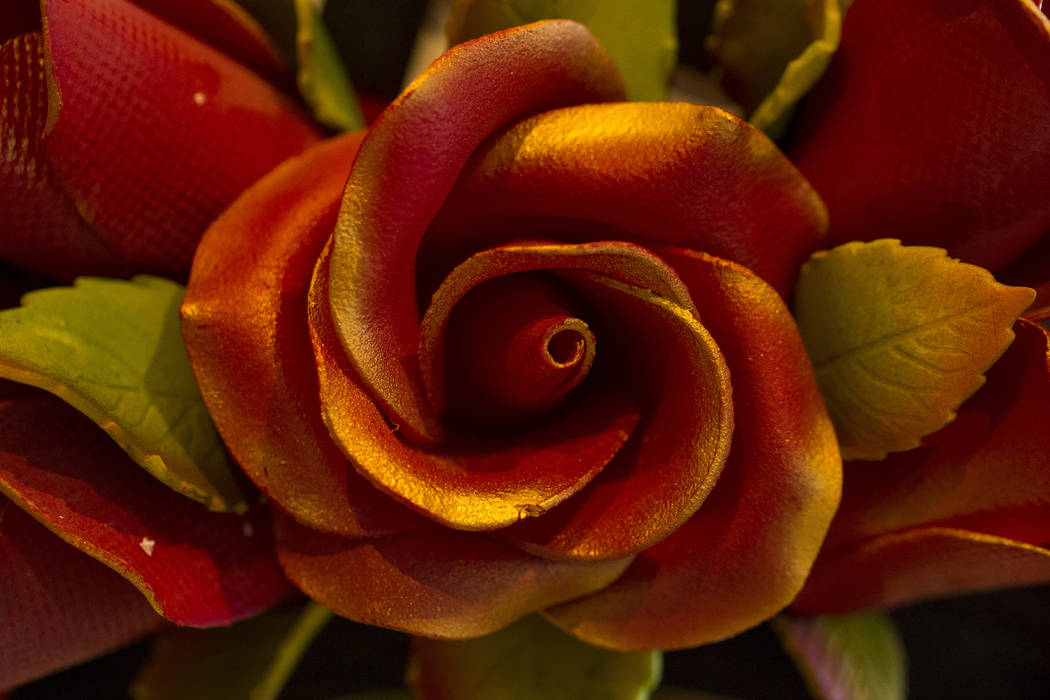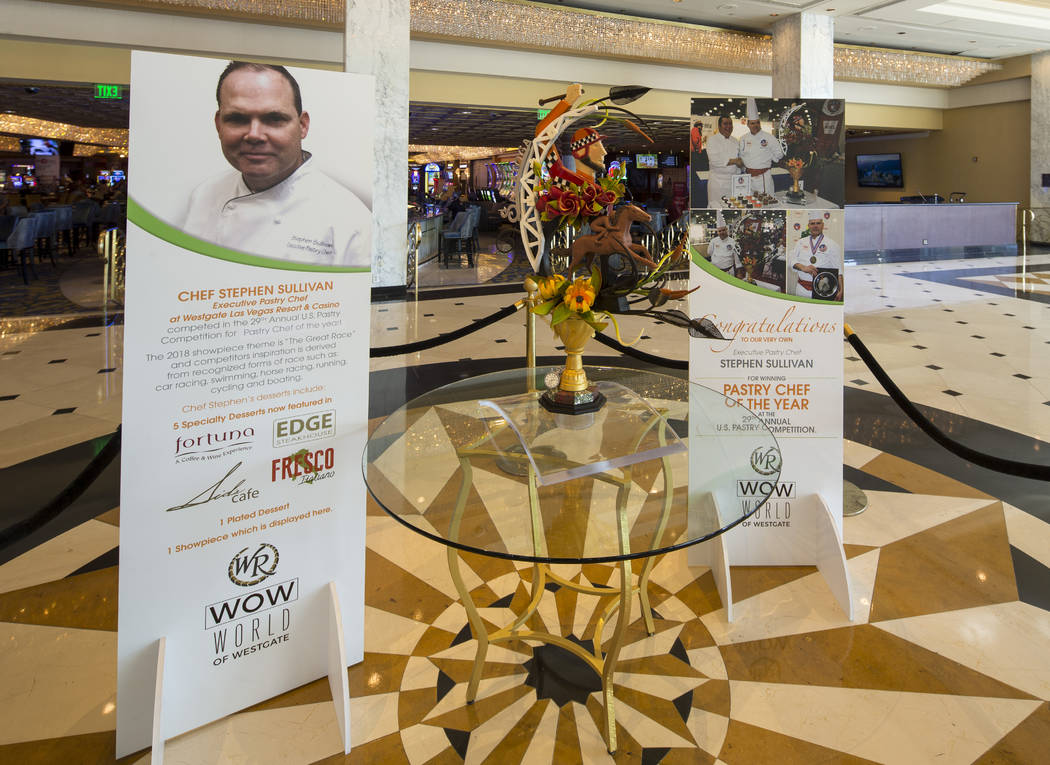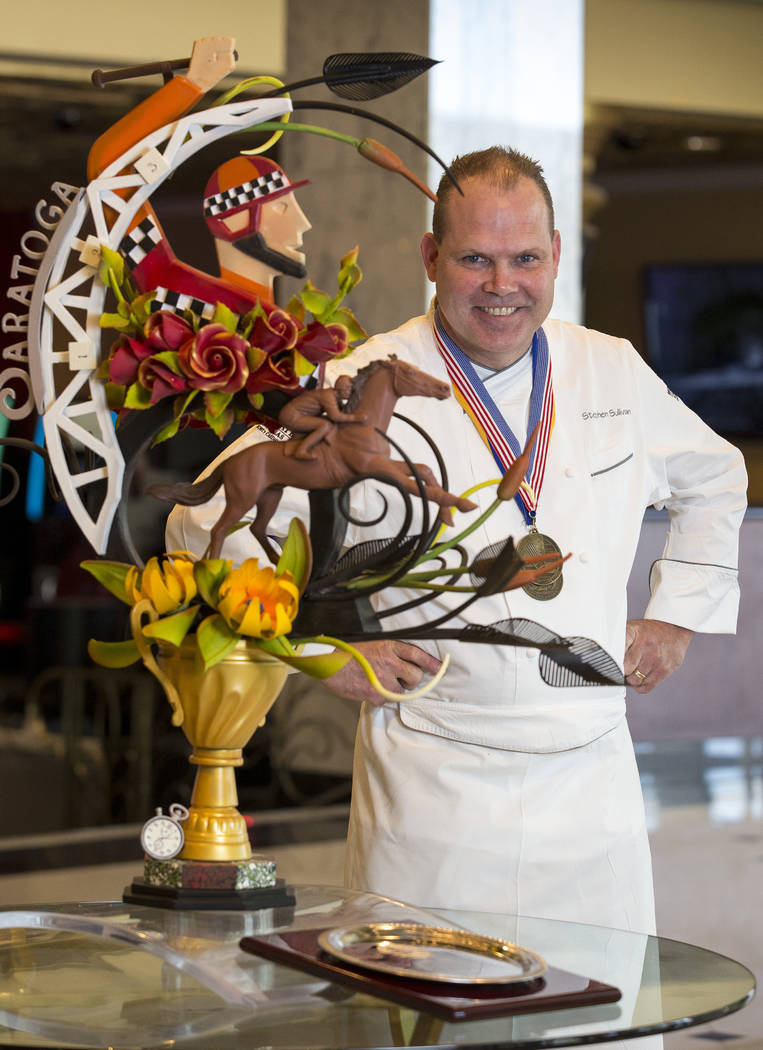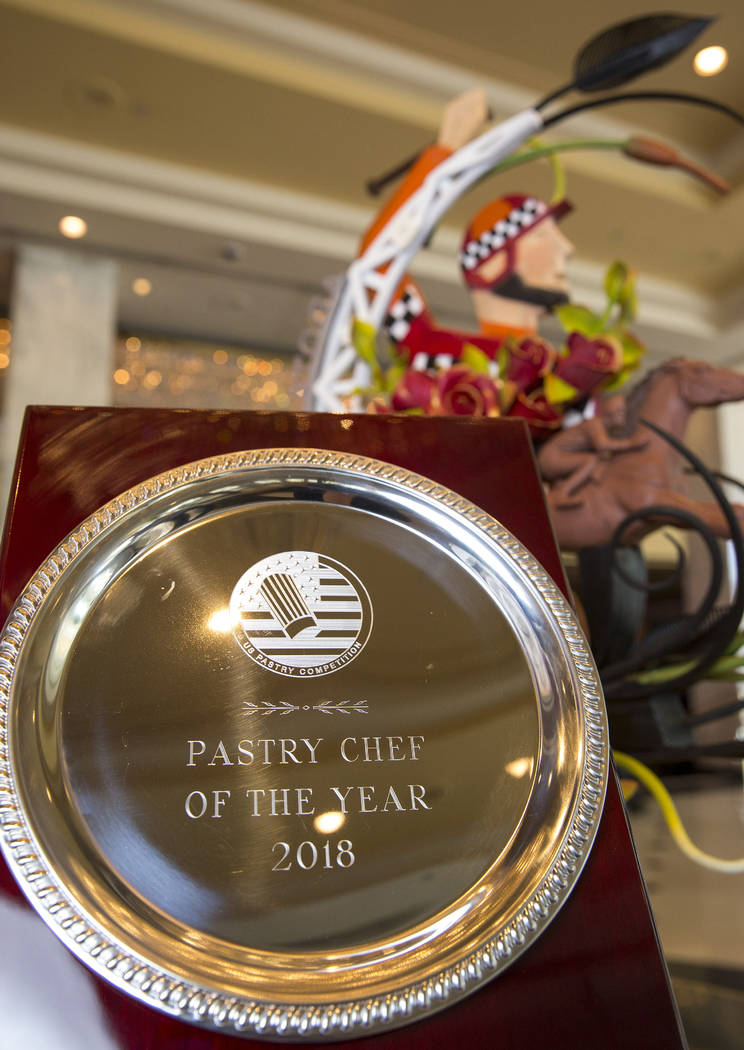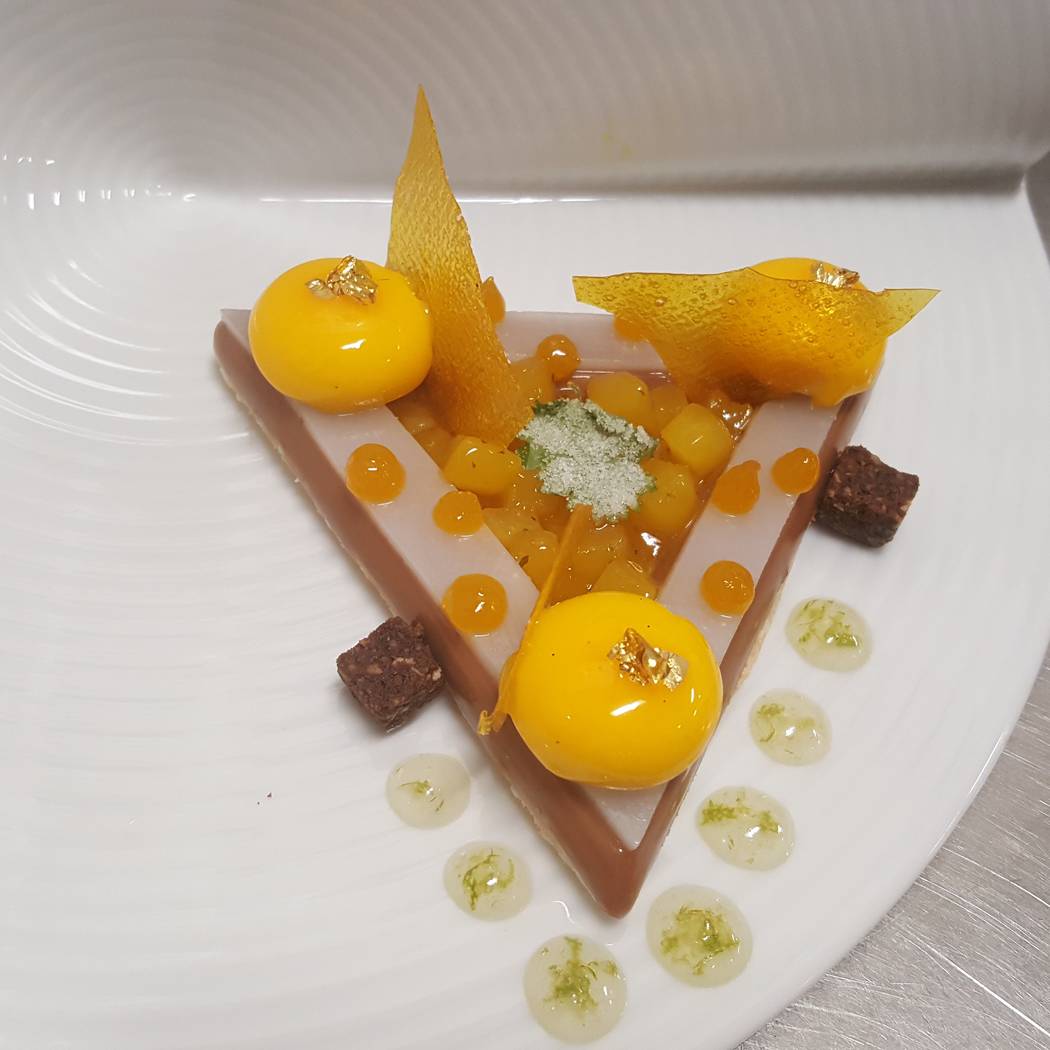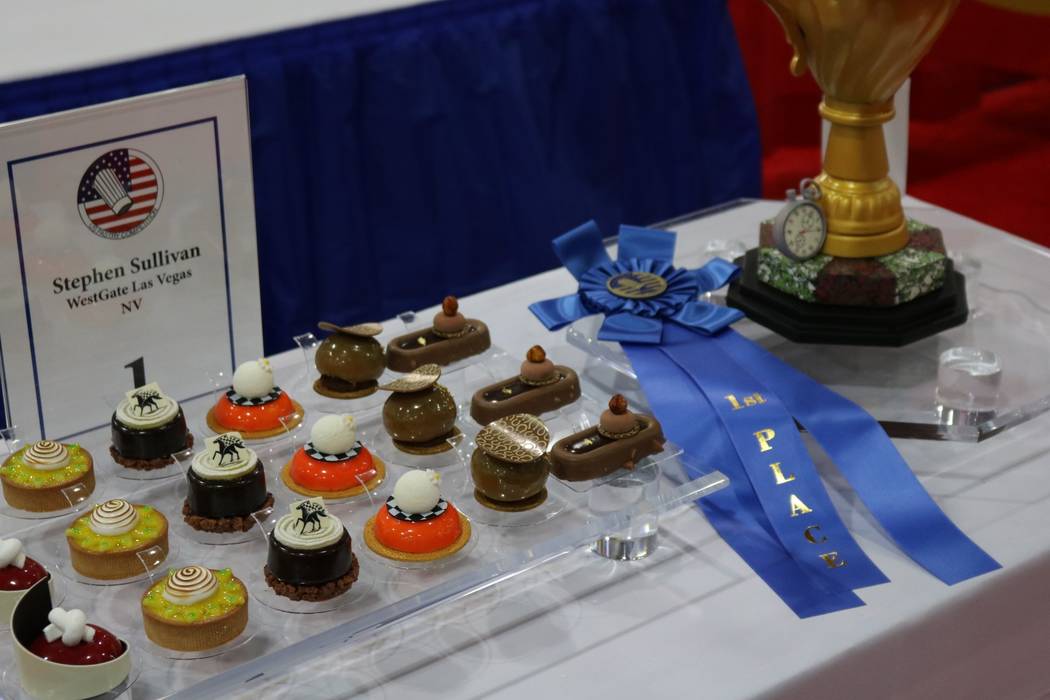 Stephen Sullivan, executive pastry chef at the Westgate, didn't venture out much while he was on staycation last March. He was holed up at home, thinking about horses and watching films about horse racing — "National Velvet," "International Velvet," "Seabiscuit."
"The Great Race," the theme for this year's 29th annual U.S. Pastry Competition, had been announced and he'd decided to focus on horse racing.
It paid off. On March 4, Sullivan was named Pastry Chef of the Year at the competition, part of the International Restaurant & Foodservice Show of New York.
During that time at home, Sullivan started working on the drawing for his chocolate showpiece.
"I tied in the elements and color" in the drawing, he said, eventually working in a jockey, horse, starting gate, trophy, whip, stopwatch, red roses for the Kentucky Derby and black-eyed Susans for the Preakness. And the word Saratoga, for the famous thoroughbred track in Saratoga Springs, N.Y., "so I could tell a story."
In addition to the showpiece, he'd have to create a plated dessert and six signature desserts. He knew what the competition would entail because he competed in 2010.
"I realized there was a whole world out there I needed to learn," Sullivan said of that earlier contest. "When you see this stuff and you're not at that level, it's really an experience. I wanted to wait to compete again. I wanted to win with respect; I didn't want to waste people's time."
He set out to master aspects of what is a deceptively technical field. Once he was comfortable with those, he thought, "the artistry would come out."
Two years ago, Sullivan was asked to enter the competition again, but he'd started at the Westgate only a few months before and didn't want any distractions. He said he would compete this year, and chose as his mentor Vincent Pilon, executive pastry chef at The Cosmopolitan of Las Vegas, who is a World Chocolate Master and "a pretty integral guy in my career."
"I worked on it a whole year," Sullivan said. "We didn't mess around."
He was no stranger to big projects. While working at the Fairmont San Francisco, he built a chocolate replica of the Golden Gate Bridge for its 75th anniversary, in front of a crowd in Ghirardelli Square. He also erected a 23-foot gingerbread house.
"You have to be really brave," he said. "That's where I developed a style."
The chocolate showpiece's individual parts were made in advance (with extra sets, just in case), carefully packed and flown to New York. Westgate carpenters built seven wooden crates and United Airlines agreed to let him put them in the overhead compartments. They arrived intact.
Sullivan was accompanied by his wife, Eva; Alfonso Menendez, a baker who assisted him; and Aaron Losch, Westgate director of culinary operations.
At Lotte New York Palace hotel, the competition allotted him kitchen space to do prep. There, he created the plated dessert, which was milk chocolate ganache on coconut cake topped with coconut cream, a sort of "modern abstract" rendering of a garland that would adorn a winning horse's head, with mango-passionfruit-marinated pineapple and mango-passionfruit sorbet in its center.
He also created the signature desserts — petite cakes, three fruit and three chocolate . Because he used brightly colored, modern presentations he chose classic flavors: chocolate-hazelnut, bittersweet chocolate-salted caramel and caramelized Rice Krispie crunch topped with chocolate mousse and chocolate cream. The fruit choices were banana-passionfruit-coconut mousse, yogurt cake and yogurt cream with mixed-berry cream and mixed-berry mousse and a coconut marshmallow, and lemon meringue with almond sponge and raspberry jam.
He would have three hours to put all three together and clean up his station, and "I really needed all of it."
After winning, he said he bowed to the judges — twice.
"I was surprised," he said. "And the judges were so complimentary."
His prize was $10,000, but something else was more important.
"The big thing is the gold medal," Sullivan said. "The title passes, but you never give the medal away."
Chef offers guidelines to making Easter chocolate treats
Want to try your hand at making chocolate candies for Easter on Sunday? The easiest way, especially for beginning candy-makers, is to go to a local craft store, or Tempting Treasures by Jan at 30 S. Water St. in Henderson, and buy "melting wafers" or "candy melts." They contain palm kernel or other oils and can be easily melted in a double boiler or microwave and then poured into plastic molds, also available at these stores.
If you'd rather use regular chocolate, the melting and molding process is a little more complicated, according to Stephen Sullivan, executive pastry chef at the Westgate, because the chocolate had to be tempered.
He said regular chocolate (he suggests Valrhona, which he's found at Cost Plus World Market), contains cocoa butter, which melts at body temperature; "that's why it melts in your mouth and gives that creamy feel. Where it gets a little complicated is there's lots of crystals in the fat, and when they solidify, they all kind of do their own thing."
Two of the crystals create the desirable shiny, hard surface, he said; the tempering process promotes the environment for those to replicate.
"It takes time, it takes the proper temperature and it takes movement," he said.
To temper chocolate at home, he suggests using the "seeding" method, which he uses at Westgate. It requires a digital thermometer and an immersion blender.
Sullivan suggests dark chocolate, which he said melts more slowly. Reserve one fifth of the chocolate and chop it into small pieces (the "seeds"); heat the chocolate to 110 degrees, "and you have a clean slate." Don't allow water to get into the chocolate, because that will cause it to seize.
At 110 degrees, it's time to start stirring and cooling the chocolate slightly, to 94 degrees (86 to 88 degrees for milk chocolate, 84 to 86 for white). Add the chopped chocolate, using the immersion blender to combine it.
"You want at that point to make sure you still have some of the 'seeds' in there," Sullivan said. "If they're not all melted off, they're going to start the chain reaction to create the beta crystals.
"The immersion blender creates the movement. The temperature's going down and the crystals are dispersing."
Melted at 94 degrees, it can be poured into molds. Sullivan said chocolate conducts heat; if you're using a large-volume mold, it can actually increase in temperature. To counteract that, he suggets putting it in the refrigerator for about 15 minutes, at which point you should be able to unmold it cleanly.
He also has advice on when — and when not — to use colored chocolate.
"I'd recommend to use the natural color of the chocolate," he said, with maybe a combination of dark, milk and white. "You achieve more of a European classic look."
Contact Heidi Knapp Rinella at hrinella@ reviewjournal.com or 702-383-0474. Follow @HKRinella on Twitter.